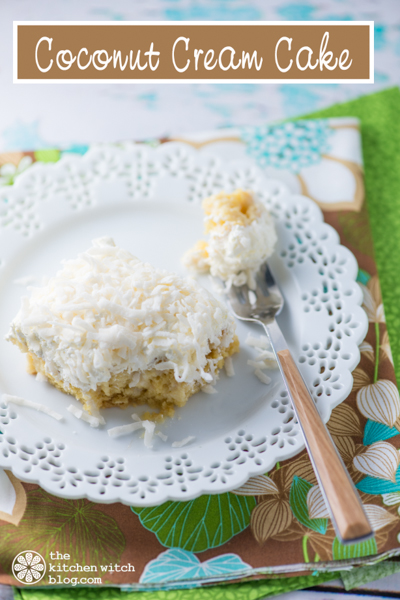 I did it. I done did it. Have you ever made a decision, a commitment and wondered "what the hell have I got myself into"? As my time drew near to opening the café I was asking myself that very question. Oh why do I jump in with both feet? I mean this is work! It's stressful, it's down right crazy. Why do I do this to myself?
And then I feed. My heart and soul, my dreams and my talents are fed to customers. And it brought them joy, pleasure, a new taste of life. My ego is massaged, my self doubts vanish like they never existed and I thrive and grow, basking in praise. I have made people happy, I have fed and satisfied, this is why I did it. I am a feeder, a sharer of all that I am passionate about, it completes me.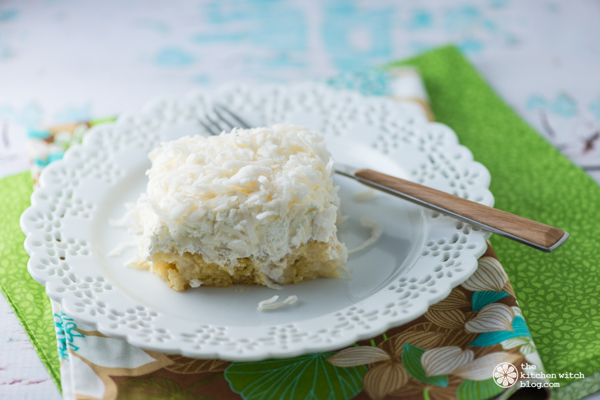 My soft opening was a success. Lover's of Banh Pho were delighted, newbies were surprised at the amount of flavor packed into one bowl. The shrimp spring rolls were picture perfect. But the star of the show, hands down was the coconut cream cake. We ran into a couple little snafus, that's to be expected: Day 1 I had made way too much coffee, Day 2 I made half the amount, let staff have some, it snowed about 8 inches and I ran out of coffee. My baby boy and I were so busy that I didn't have time to get some started fast enough. Lesson learned, make enough for the staff and the weather. It's a growing process.
On the first day Claire from our local TV station, KRTV came and did a little piece you can check it out at Paris Gibson Square Prepares to Reopen Café. I just have to say that Claire did a great job of making everyone feel comfortable. On the second day our local food writer Sydne George came in and will publish an article with some of the Cafe's recipes. Word is getting out there, if I cook it they will come?! It's an exciting venture, I'll keep you updated.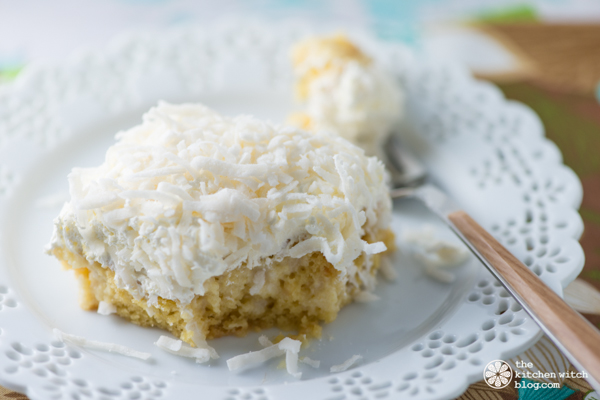 This coconut cream cake is the moistest tastiest cake you will probably ever sink your teeth into. I made it as a sheet cake to serve the masses but it can easily be done in a 9 x 13 pan. Similar to a jello poke cake, you poke this cake and then pour a combination of sweetened condensed milk and coconut cream over the top and let it sit overnight. It's finished off with Cool Whip (you can make your own whipped cream topping but I like the lightness of the Cool Whip to off set the richness of the cake and coconut) and a heavy dose of sweetened coconut flakes.
I snapped a few pics of the café just before service last Thursday.
The square and I have plans to update some things like get rid of the carpet (there is hardwood floors underneath), loose the dated stenciling and update the cabinetry. But for now it is just great.
I also want to send out Happy Anniversary wishes to Ted and Nancy who are celebrating their 45th wedding anniversary. Last Saturday Ted surprised Nancy with a private Italian cooking class at Pizazz (our local kitchen store/performance kitchen) and I was honored to be their instructor. They were such an amazing couple and obviously still in love after all these years. By the end of the night I felt like I was the one who had received the gift!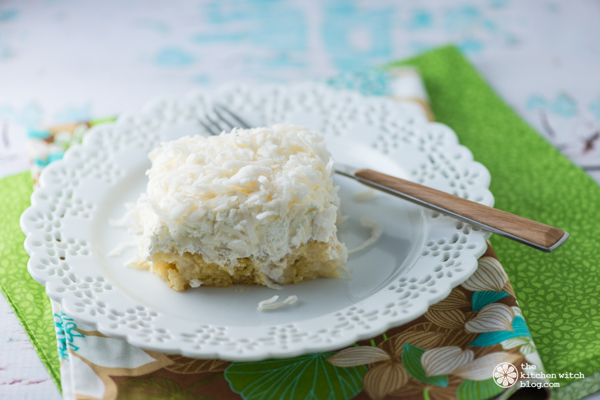 Coconut Cream Cake | Café Paris
2016-06-09 14:25:42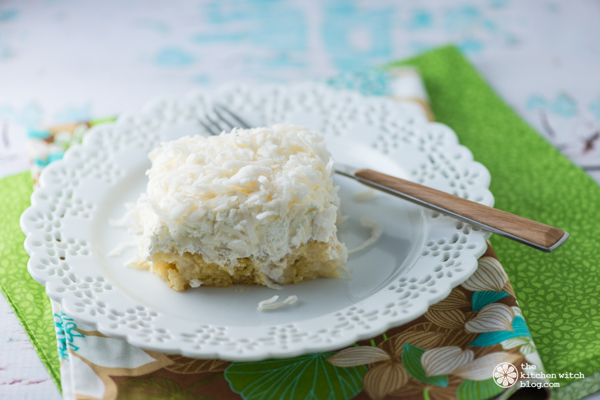 Ingredients
1 box white cake mix
3 eggs
1 cup milk
½ cup vegetable oil
1 small box instant vanilla pudding
1 teaspoon vanilla extract
1 (15 ounce) can cream of coconut
1 (14 ounce) can sweetened condensed milk (not evaporated)
1 (8 ounce) container extra creamy Cool Whip
1 (12 ounce) bag sweetened coconut flakes
Instructions
Preheat oven to 350°F.
Grease and flour a jelly roll pan or sheet pan (I use Baker's Joy Spray).
In a large bowl mix together the cake mix, eggs, milk, oil, pudding and vanilla extract until smooth. Pour evenly into prepared sheet pan. Bake 20 minutes or until done (toothpick comes out clean).
While the cake is baking, whisk together the cream of coconut and the sweetened condensed milk (I like to do this in a large measuring cup).
With the end of a wooden spoon poke holes throughout the warm cake, about 2 inches apart. Slowly pour the coconut/milk mixture over the cake allowing the mixture to soak through. Cover the cake with plastic wrap and refrigerate a minimum of two hours, preferably overnight.
Top the cake with the whipped topping and sprinkle with the coconut flakes.
The Kitchen Witch http://www.thekitchenwitchblog.com/