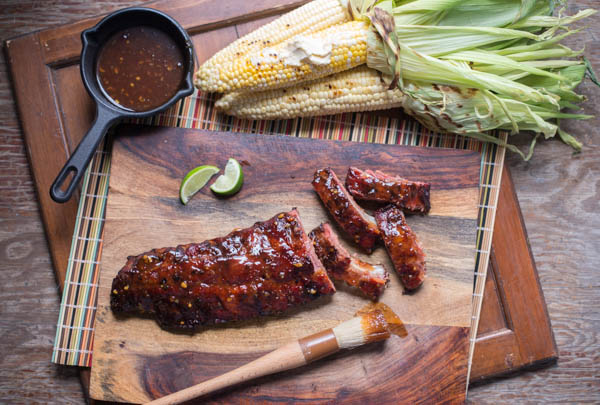 I am so happy to share that I am writing, doing recipe development and photos for Pig of the Month again. They've launched a new blog format Sauce+Style, it'll be full of recipes, great links, drink ideas and entertaining tips. I've kicked off the new blog with these Sweet Chile and Orange Ribs. They are so easy and oh so good!
As a little kick off bonus I am sharing the recipe for the 5-spice corn, it's a perfect accompaniment to the ribs. Although it is silly easy it packs a powerful flavor.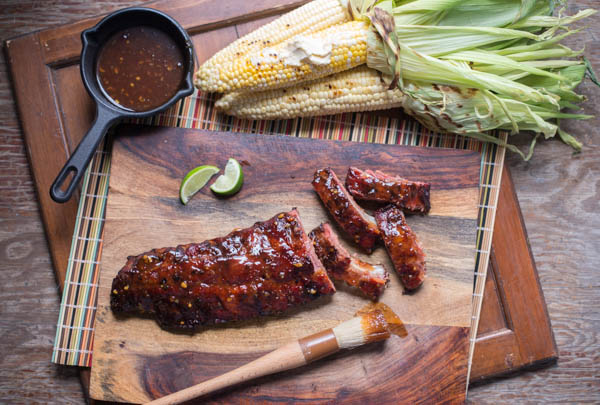 Chinese 5-spice Corn on the Cob Recipe
2016-06-08 22:10:05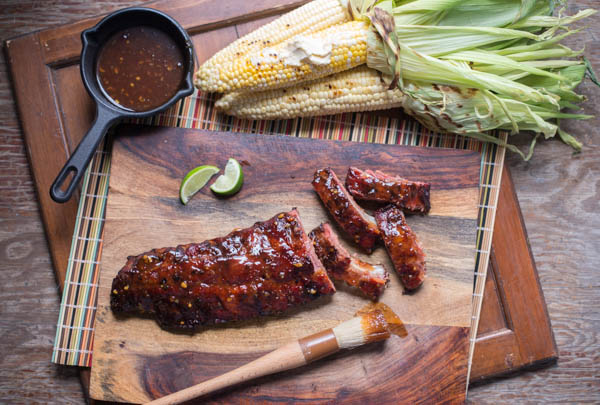 Ingredients
6 corn on the cob
¼ cup salted butter, softened
¼ teaspoon Chinese 5-Spice
6 lime wedges
Instructions
Cook corn according to preference (I like to wrap my corn, husk and all, in a damp cloth and microwave for 7 minutes, peel and de-silk,then finish off on the grill). In a small bowl mix butter and 5-spice. Serve with corn and lime wedges.
The Kitchen Witch http://www.thekitchenwitchblog.com/