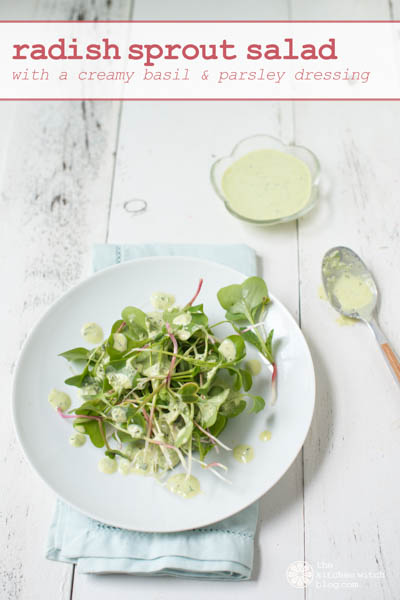 And sometimes you're lazy (in my case most of the time) and don't plant seeds in a nice row all spaced out. Nope you just sprinkle them around and watch them grow, and get crowded, and grow and get more crowded. Then you have to do what every gardener dreads…thinning. Oh how can I kill you my little radish, you are yet a baby with so much potential… But experience tells us that if we don't, we will have mutated, wimpy, crazy produce. It will lose all bragging rights and photographic potential.
sigh.
Normally when I thin my fledgling plants, I snip off their little sisters and brothers so as not to disturb the prodigy plant. However, when it comes to my radishes I pluck them right out. As a matter of fact, over planting has a greater purpose, one beyond laziness. I can harvest radish sprouts. Never had one? Then you must try.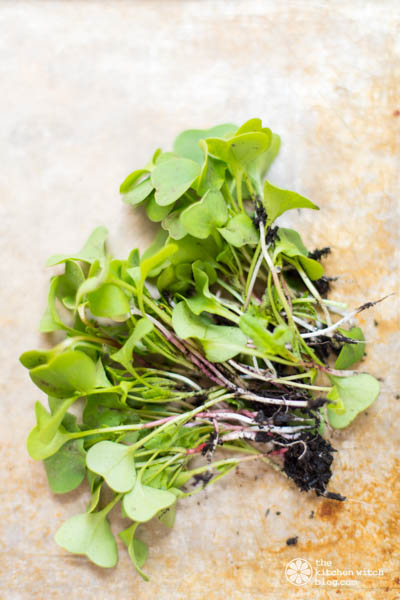 Radish sprouts make the most delightful salad, perfect on their own. Not needing any accompanying vegetables. They are crunchy and tender, sweet and peppery, leafy and firm. Are you understanding what I am saying? This is a wash and go salad. With their nice peppery flavor an herb-y and creaming dressing is the perfect topping.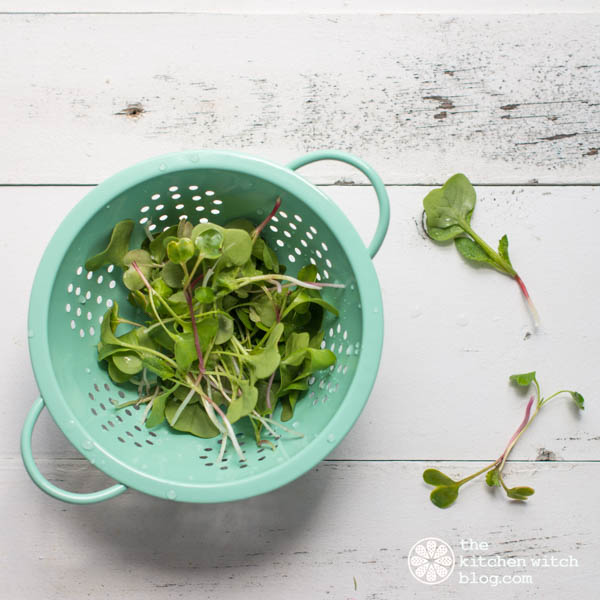 These were so delicious that poor McGyver didn't get a bite, not a single leaf to try! And I'm not sorry.
If you aren't growing vegetables you can still buy radish seeds and sprout them yourself, it's super easy.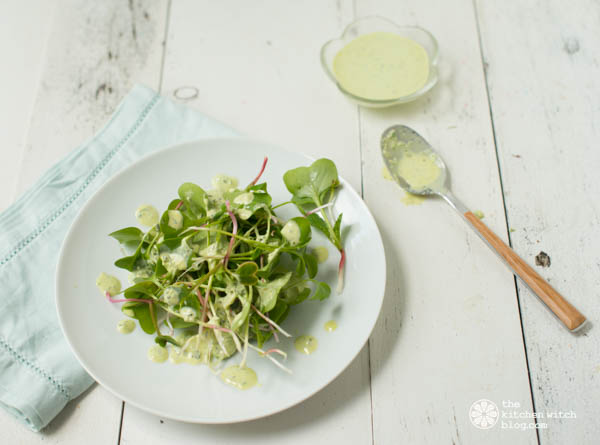 McGyver and I are enjoying vacation this week in Washington with family! I hope you all have a happy 4th of July.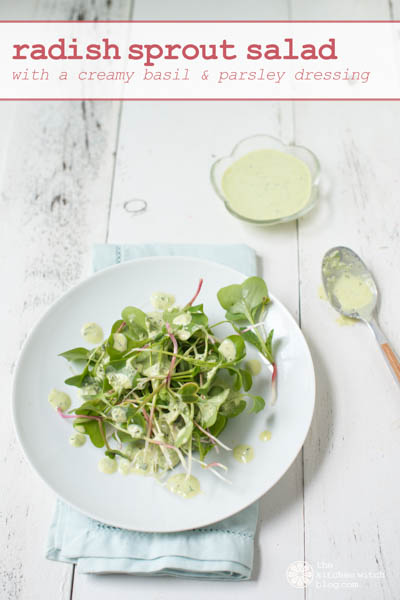 Radish Sprout Salad with a Creamy Basil and Parsley Dressing
2016-06-08 22:02:58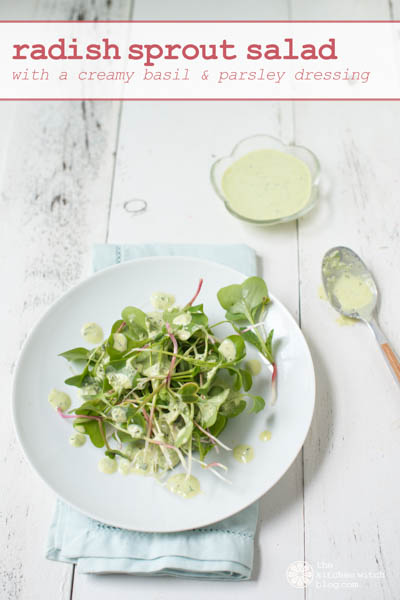 Ingredients
2/3 cup olive oil
1/2 cup fresh basil
1/2 cup fresh parsley
1 small green onion, minced
1 small clove garlic, minced
1/8 cup red wine vinegar
1/8 cup water
2 tablespoons mayonnaise
1 teaspoon Dijon mustard
1/4 teaspoon salt
1/4 teaspoon black pepper
2 cups radish sprouts (or however much you can gather)
Instructions
In a small bowl whisk together basil, parsley, vinegar, water, mayonnaise, shallot, garlic, mustard and salt and pepper. Slowly whisk in oil until homogeneous. Taste for salt and pepper.
Toss with radish sprouts and serve
Notes
Yields 1 Cup
This dressing is great on any salad and as a sauce for fish.
The Kitchen Witch http://www.thekitchenwitchblog.com/