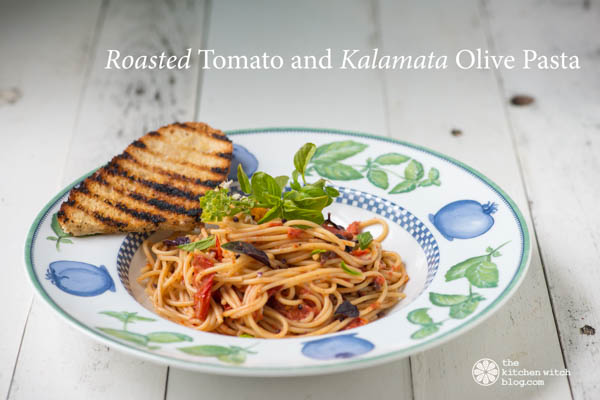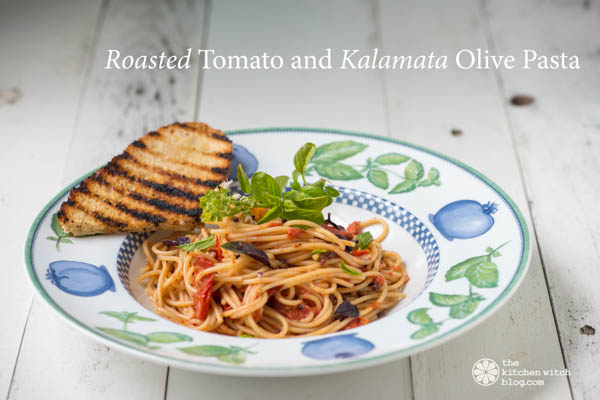 Let's just say, it's no secret to Mariel and Mary Ann that I'm a big fan of theirs. I started following Feast on the Cheap when they were just a baby blog 😉 As a point of interest, it was their blog where I first heard about Secret Recipe Club! Ahh-yup, my very first SRC post was August 29, 2011 I was assigned the Freshman Cook and I made her Southwestern Spring Rolls.
Can you believe it's been 3 years that I've been participating in SRC and I am just finally getting Feast on the Cheap as my assignment? When you read a blog for a long time, you feel you get to know the bloggers, we've never met but I still remember how Mariel felt going through her pregnancy and enjoying the shower then the birth of her son, was that 2012? Although I don't believe that I have posted any of their recipes I've made, like the Pumpkin Risotto and Baked Onion Rings with Old Bay, it doesn't mean I love them any less. I'm just glad that I have SRC to get me motivated to actually post one of their recipes.
And oh what a recipe!
Don't know if you all follow the national weather, while peeps around the US were still enjoying their summer, us Montana's dipped down to freezing temps and threats of up to 8 inches of rain and/or snow this last week. For a gardener that's pure panic time! How am I supposed to find the time to harvest what I can, cover what I can and pray for the rest? With no option to procrastinate, the hubby and I braved the freezing rain (and I do mean freezing), picked tomatoes and whatever else we could get our grubby (and freezing) hands on (like basil).
When life hands you garden fresh tomatoes and an SRC assignment, what do you do? Marry them up!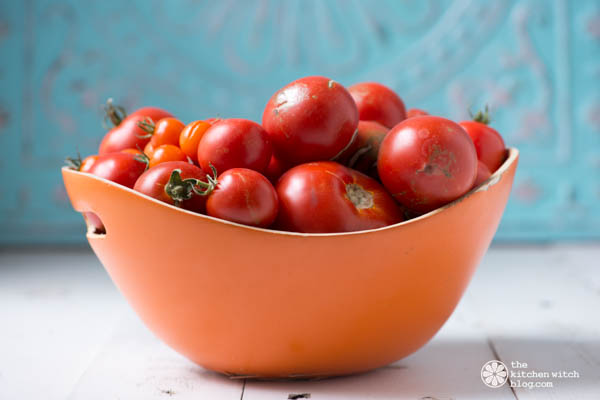 Since I was blessed with ugly but tasty tomatoes, Mary Ann's and Mariel's Roasted Tomato and Kalamata Olive Pasta Sauce (originally culled from Real Simple magazine), seemed to be perfect. Roasting the tomatoes would hide their ugliness and amplify their flavor. Mariel commented on the intimidation factor of using anchovies, but noted that the lure of the umami appeal of anchovies was enough to have her take the chance. Myself, I had already gotten over the fear of the salty briny anchovy and knew that it would melt into the dish and give it that little some'in, some'in a.k.a. umami. The fact that I had exactly 4 anchovies in my fridge further solidified my desire to make this pasta dish.
The recipe calls for minced garlic and anchovies, coincidentally I got this new little gadget that I was eager to use (look for a product review coming up), the pluses for this recipe just kept going.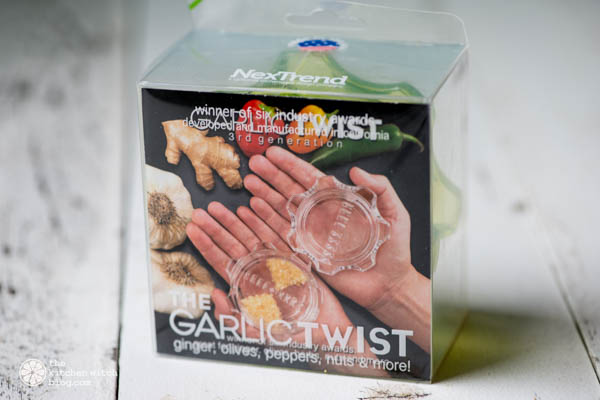 I'm glad that I had so many motivating factors (except the freezing cold) to make this dish, it did not disappoint! It made more than enough for McGyver and I to eat so I recreated the leftovers by dicing some guanciale and frying it up then tossing it with the leftovers, another winner! Bacon or pancetta would be easily as good.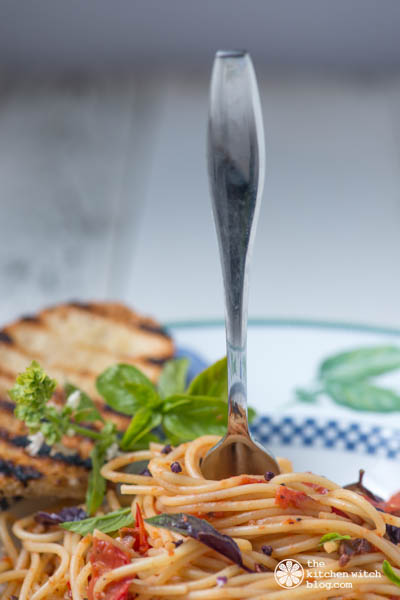 I am honored to showcase this mom and daughter team from Feast on the Cheap, I hope you all stop by and check out their lovely blog and don't forget to check out all the linkies!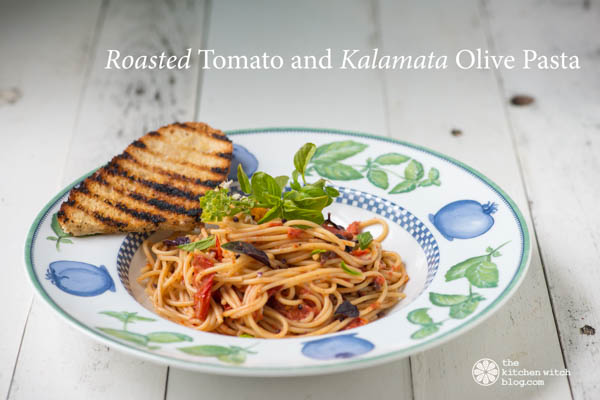 Roasted Tomato and Kalamata Olive Pasta
2016-06-08 20:17:48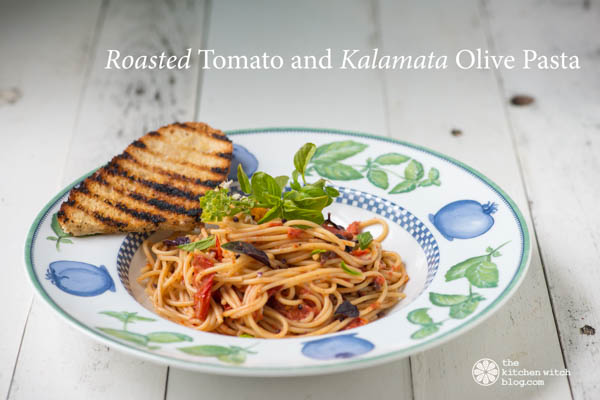 Serves 4
Ingredients
2 pounds tomatoes, cut into 1-inch chunks
1 teaspoon sugar
Salt & pepper
¼ cup olive oil, plus some for drizzling on the tomatoes
4 anchovy fillets, finely chopped (you want the ones packed in oil)
2 cloves of garlic, pressed or minced
½ cup pitted Kalamata olives, chopped (pitted green olives can be substituted)
½ teaspoon red pepper flakes
1 pound spaghetti, cooked according to package directions (save out 1/2 cup or more of pasta water)
Fresh basil and/or grated Parmesan for serving (optional)
Instructions
Preheat the oven to 400°F.
Line two baking sheets with parchment paper. In a large bowl, combine the chunks of tomato with sugar, salt, pepper and a big drizzle of olive oil. Toss well to combine.
Arrange the tomato chunks, skin side down, on the parchment-lined baking sheets. Bake for 20 to 30 minutes, until the tomatoes have rendered their juices and are starting to brown around the edges.
In a large bowl, combine the roasted tomatoes, anchovies, garlic, olive oil, red pepper flakes, some freshly ground black pepper and about ½ a teaspoon of kosher salt. Set aside for 10 minutes or more to allow the flavors to blend.
Add the spaghetti to the bowl with the sauce, pour 1/4 cup of pasta water in bowl, toss well and serve warm. Add more water if necessary to create a little sauce. Garnished with torn basil and/or Parmesan, if desired.
Notes
Alternatively dice up pancetta, bacon or guanciale and cook it and toss with the pasta.
Adapted from Feast on the Cheap
Adapted from Feast on the Cheap
The Kitchen Witch http://www.thekitchenwitchblog.com/