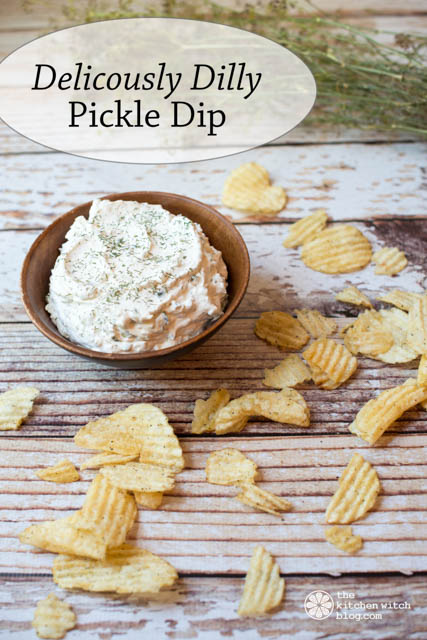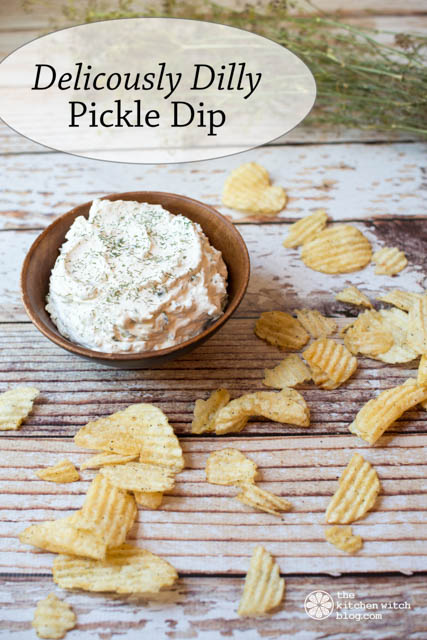 It's my favorite time of year! I love the change of colors, the crispness to the air and FOOTBALL. And now it's my favorite bloggy time of the month. It's Secret Recipe Club reveal time. A club where we get assigned another blog…secretly…whip up one of their recipes and post about it. This month I was assigned Melissa's Cuisine.
Melissa is a busy young mom (younger than my daughters…), a runner and she has not one but two blogs! Whew, I got tired just reading about her. Despite being busy Melissa finds time to be in the kitchen cooking up amazing food. Early in the assignment I had made up my mind what I was going to make, I pinned her Pizza Grilled Cheese Sandwich (secretly) because OMG did that sound good. And I pinned her dill pickle bread because I heart pickles.
Then I hopped back on her site and saw the recipe for Stuffed Cabbage Casserole and thought that would be a great and easy way to use some of my cabbage from the garden.
Then I didn't make any of them.
The lure of Sunday football food, chips and dips ended up winning my heart.
Dill pickle dip, yep that's what I said. It was a first for me but I knew with my adoration for pickles this would be a winner.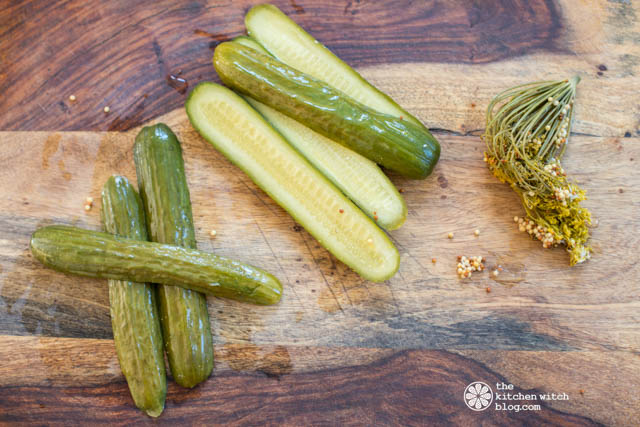 Plus I couldn't help but think back to my SRC post in August when I had Eliot's Eats and made her Delicious Dill Pickles.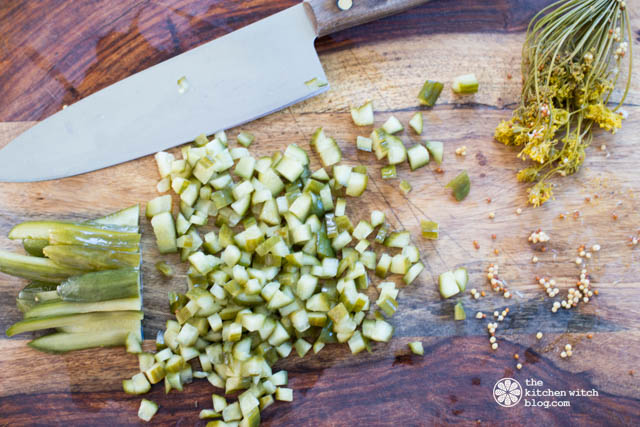 Guess what pickles went into this dip? Bingo, it was like a two-fer! Part of my last jar went into to this, if I dare admit, amazing dip. Because I combined the two I renamed the recipe to give them both credit 😉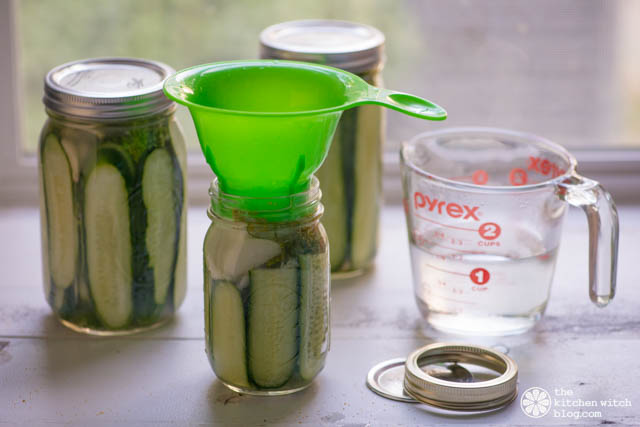 I did add my own little tweaks to the recipe. I upped the pickle-age, added 1/2 teaspoon dried dill and mixed in 1 cup of sour cream for an uber creamy, dilly, cheesy dip.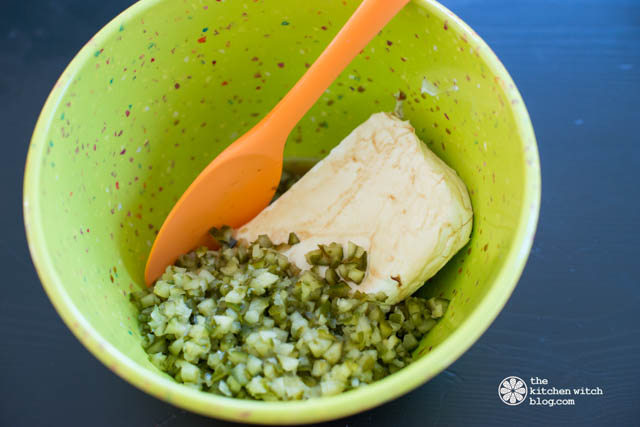 It was a perfect match with Kettle ridges salt and black pepper chips, and even better match with beer and football 🙂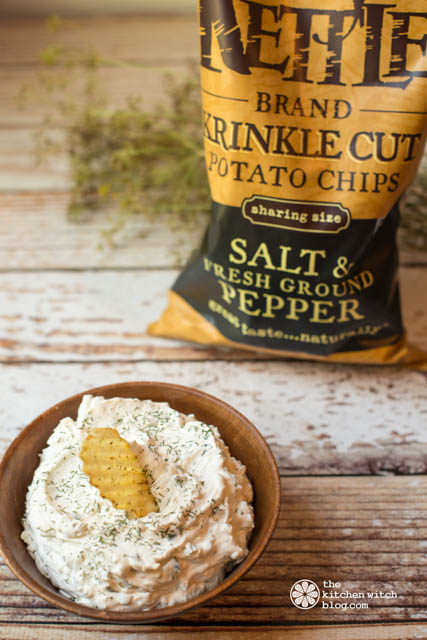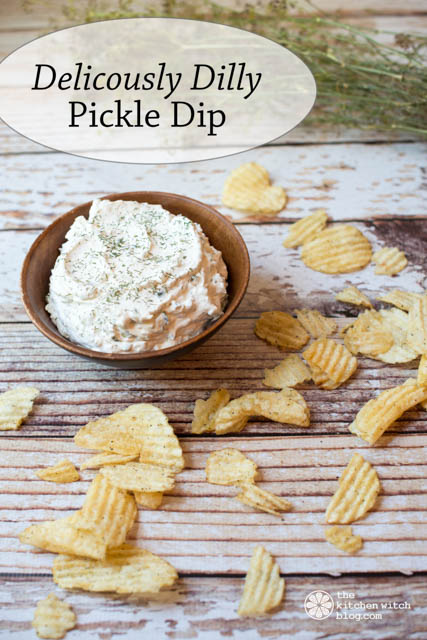 Pickle Dip
2016-06-08 20:00:30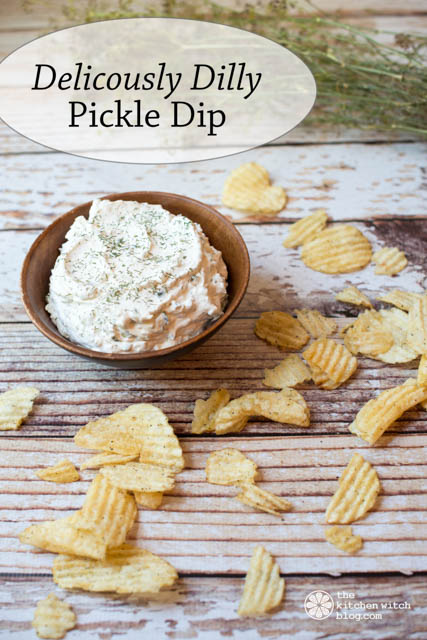 Makes 2 Cups
Ingredients
1 (8 ounce) package cream cheese, softened
1 cup sour cream
1 1/2 cups minced pickle
1 tablespoon pickle juice
1 tablespoon Worcestershire sauce
1/2 teaspoon dried dill weed
Instructions
In a medium bowl beat all ingredients together with a mixer or by hand until blended and lightly whipped.
Refrigerate until ready to use.
Serve with chips or crackers.
Notes
Makes a great sandwich spread!
The Kitchen Witch http://www.thekitchenwitchblog.com/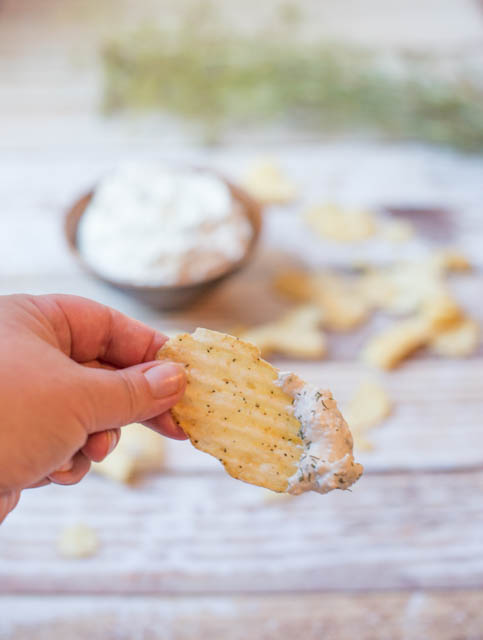 Drop in and visit Melissa and the rest of Group C revealers.