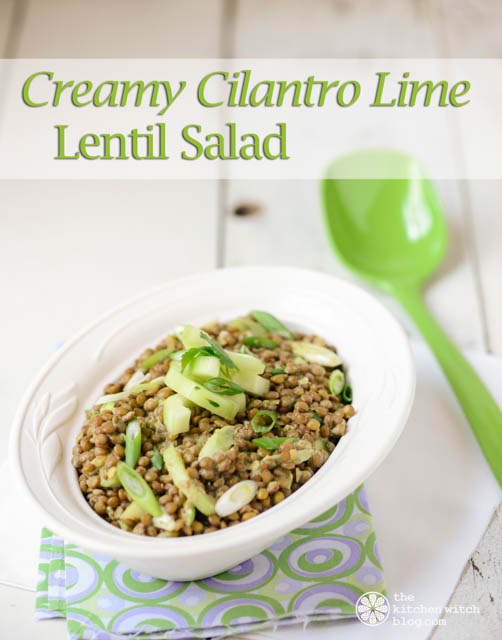 How do I get myself involved in stuff? It's not that I just can't say no (although that is true), there truly are forces projecting me into projects, ideas, concepts, improving the community and getting my crazy on. Not even a full month into the year, I have ignored my Confucius Summer dog, who advised me to take more time for myself…
It started this year when I went to the Sunburst Inc., Board meeting (Gardens from Garbage), I wanted to tell them about River City Harvest, Great Falls largest community gardening program. As the new president of the board I thought that we should team up together, both of our missions have to do with food sustainability and helping the food insecure. It was a great meeting and I left knowing that we would be joining forces on many ventures.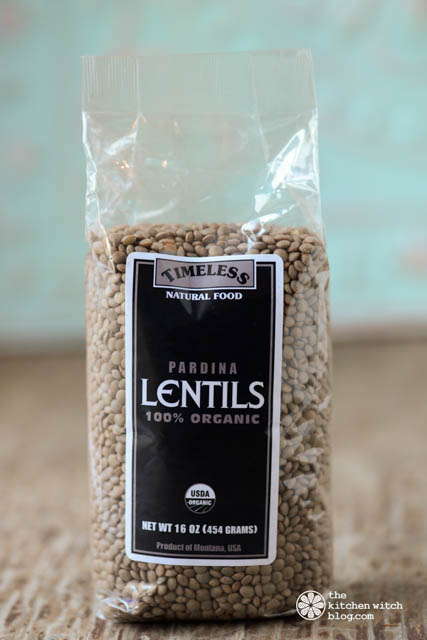 Meanwhile I'm in the planning stages for cooking a gourmet lentil meal for Timeless foods, America's only gourmet line of heirloom organic lentils and ancient grains. Dave the boss man wanted to do some staff appreciation, and celebrate the new book by Liz Carlisle's (a Michael Pollen protege and Montanan) new book Lentil Underground. Naturally featuring Dave and his lentils.
Dave talks with Mike and Mike talks with Dave about initiating a 2nd serving program in Great Falls, and wouldn't that Timeless Foods event be a nice way to launch it? If you haven't heard of the program, or perhaps it's called by other names, this program gathers food from the grocery stores that are being pulled and processes them (freeze etc. to extend their life) and doles it out to various organizations that feed our community, such as Meals on Wheels, food banks, Boys and Girls clubs, school systems, etc.
Mike, Rhonda and Dave talk and they bring in Abigail (Americorps No Kid Hungry rep), Jeannie (Master Gardner rep) and John (Nomad farmer) and just like that we're off. It'll be a dual hat for me, making dinner with Timeless products and what we cull from our 2nd servings, and just as I predicted, River City Harvest will be working hand in hand with Sunburst. I was just making dinner right?
We had a dinner meeting to discuss this "Grower's Alliance" umbrella of all the organizations that help feed the community, I asked what should I bring and no surprise, Mike responds with "lentil salad". Perfect, I always have 2 or 3 packages of Timeless food products in my cabinet, so off and running I went.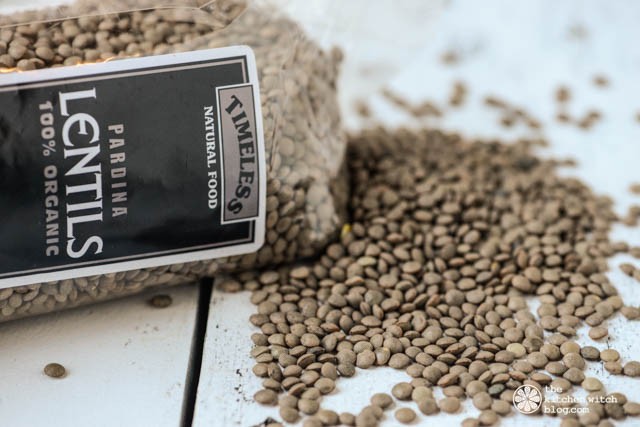 I love a food challenge and I figured feeding the lentil guru his own lentils would be a challenge…mostly because I wanted to show off a little of my culinary creativity. My inspiration came from a half a bunch of cilantro that was on it's 'use or lose' leg…sort of like a 2nd serving scenario! And I had Pardina lentils which are a Spanish lentil…she how this is coming together.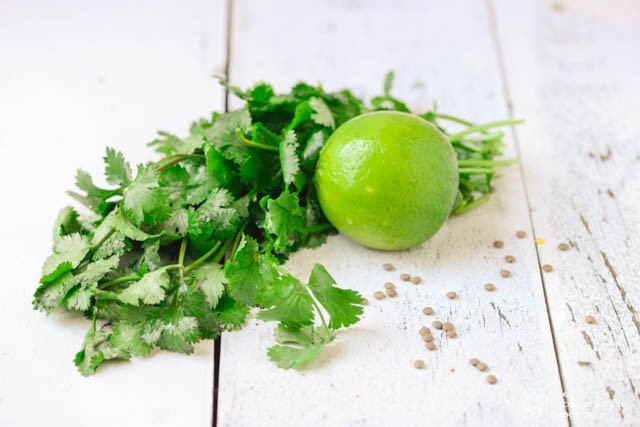 And then I remembered this amazing dressing that I used in the cafe for my Southwestern chopped salad and my Southwestern pasta salad. Yaba daba do, I was on to something good. I had some green onion but I wanted a 'salad' feel to my lentil salad and cucumbers were just the ticket. Cool, crisp and crunchy…like a salad!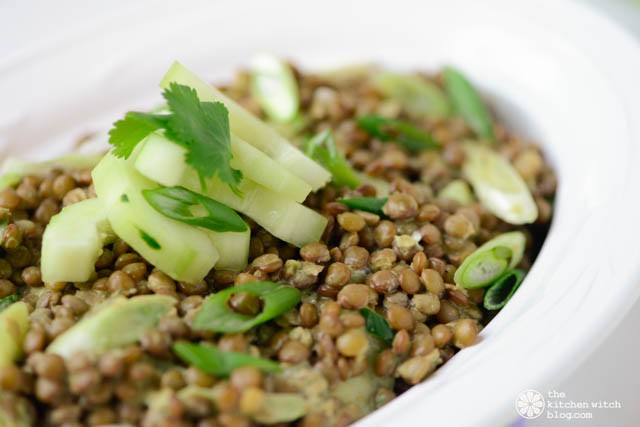 I was over the moon with the results, this is a make again and again salad! It would be fantastic with some chicken, avocado and cojita cheese in it as well.
If any of my local peeps are interested in helping with this 2nd serving initiative or would like to volunteer to help feed our community through various programs please feel free to contact me, there is always much to do and not enough resources or time to ever get it all done…
While you think on that, go pick up some Timeless food products, in Great Falls they are sold at Pizazz and 2J's. They are also in many grocery stores throughout the U.S. and some even globally. Then make this salad you'll reveal in the creamy tanginess and you'll delight in the bright acidity and the toothsome-ness of the lentils and cucumbers. For those of you who are trying to eat healthier, this salad easily subs as a meal and will leave you satisfied and happy!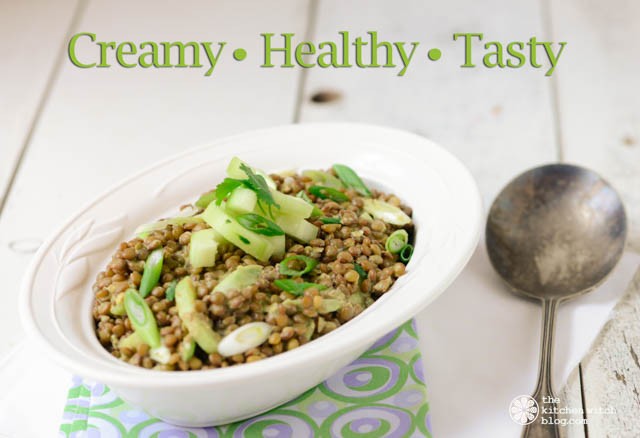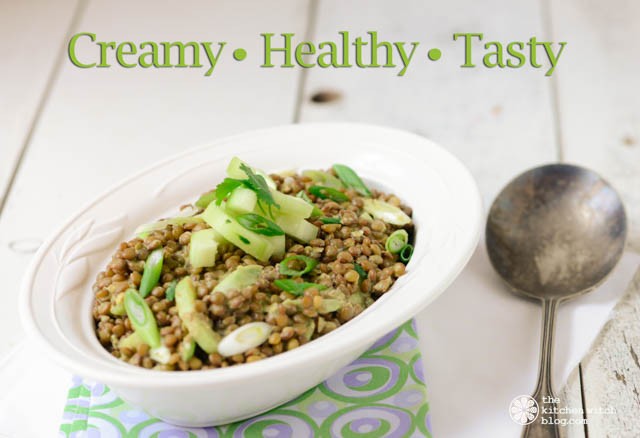 Creamy Cilantro Lime Lentil Salad
2016-06-08 19:38:54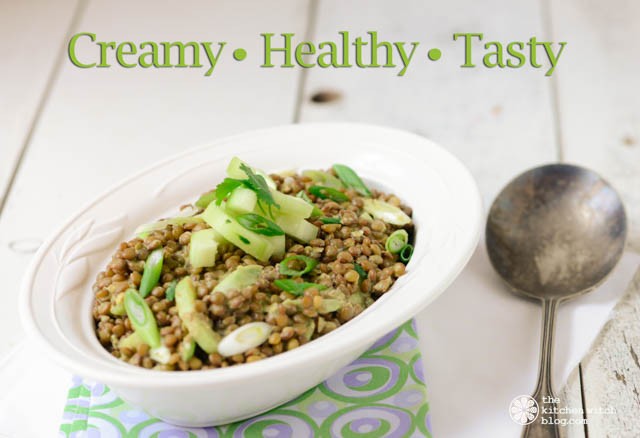 Serves 8
Ingredients
1 pound lentils, cooked according to package directions and chilled
3 green onions sliced on the bias
1 cucumber, peeled, seeded and sliced
Dressing
1 cup cilantro leaves
3 cloves garlic, rough chopped
1/2 cup Greek yogurt
zest and juice of 1 lime
2 tablespoons red wine vinegar
1/4 cup olive oil
salt and pepper to taste
Instructions
Dressing: in a blender or food processor blitz the cilantro, yogurt, garlic, lime zest and juice and red wine vinegar. Slowly drizzle olive oil in while blending.
Salad: In a large bowl toss together lentils, green onions, cucumbers and dressing, add salt and pepper to taste. Serve cold or at room temperature.
The Kitchen Witch http://www.thekitchenwitchblog.com/