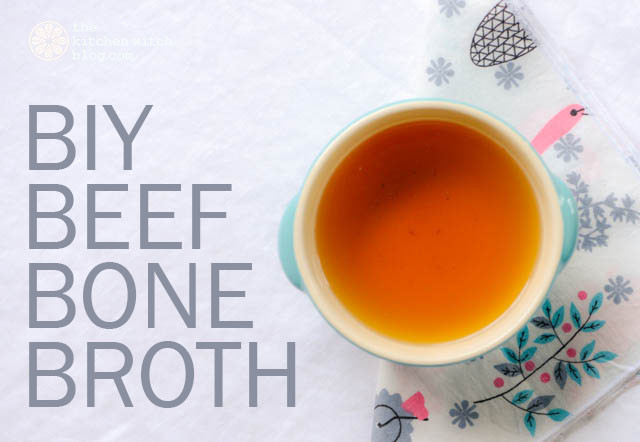 It's all the rage, especially for Paleo and GAPS diet followers.  Sipping, slurping, and gulping bone broth.  Food continues to circle around and now it's back to broth drinking.  I'm no stranger to broth drinking, except as a child of the 60's and 70's, drinking broth consisted of a very salty cube flavored with chicken or beef that you poured 1 cup of hot water over.  Regardless, it helped curb hunger and if you were feeling puny it made you feel better (perhaps not as much as a good chicken noodle soup or a hot toddy…).
Broth and stock is so easy to make, bones, water, aromatics, cook and simmer and drain.  That's it.  However if you want the maximum flavor and nutritional benefit you roast the bones first (this helps deepen the flavor), slow cook for a long, long time so that some calcium, collagen and minerals will leach into the broth, you know–all that healthy stuff.
Frankly as easy as it is to make, it's the time issue and for some people sourcing things like grass fed organic beef bones may not be so easy. That's why I decided to test out a new product. BIY Bone Broth.  Those of you who have been hanging with me for a long time know that I don't do a lot product testing (although I get emails every.single.day. asking).  I only check out those that I think are something a little bit special.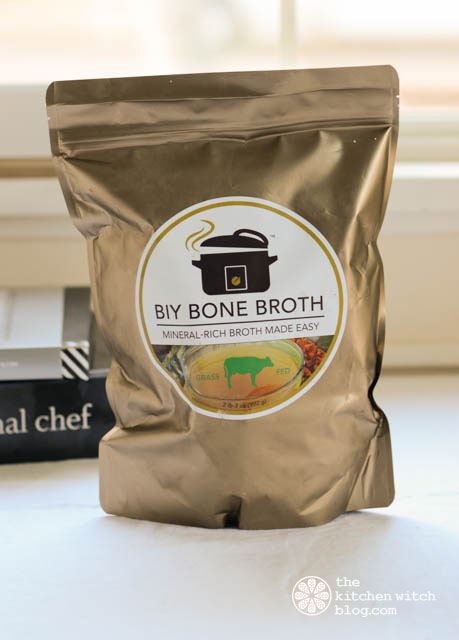 Brew it yourself, BIY, cute, I like it! But what about the kit? You order the kit and it get's shipped to your door packed in dry ice, keeping it nice and fresh.  They come in beef, pork and chicken. Here's what's in the kit:
Yep, that's it. Basically two parts.  But the parts are more than what they seem.  As you can see there is a hearty amount of bones that have been pre-roasted (time saver #1), then the spice/vegetable bag.  It is loaded with chopped up and dehydrated organic aromatics like carrots, onions, shallots, shiitake, bay leaves and some surprise umami ingredients: dates, ginger, and cardamom.  All tucked nicely into a bag (time saver #2).
Directions: dump content into slow cooker, add 1 gallon (16 cups water), cook on low 15 to 18 hours. Strain. Drink, store, make soup, whatever. slow cooking for so long may not be a time saver but hey it's hand off, worry free, that's a win for sure.  Low and slow results in the highest nutritional benefits anyways.
I knew 1 gallon of broth was not about to be consumed by little ol' me in 1 weeks time so I put half in a pitcher (waiting for someone to think it's iced tea, hehe). So I froze the other half.
After all this talk about the convenience and the health benefits, we haven't discussed the most important part.  How does it taste?  For drinking straight up you'll need to add some salt. After doing that I can say that I truly enjoying sipping on it.  It's perfect in between meals.  The flavor is beefy but way more complex with just that hint of cardamom.
The whole kit is on the pricey side, at $38.95 each. Right now they are running a special, get $10 off of two kits. But I broke it down to real numbers, how much per cup? At $2.43 a cup that is not bad.  How much do you pay for a cup of coffee or tea? Gotta keep it in perspective, what's the cost of good health?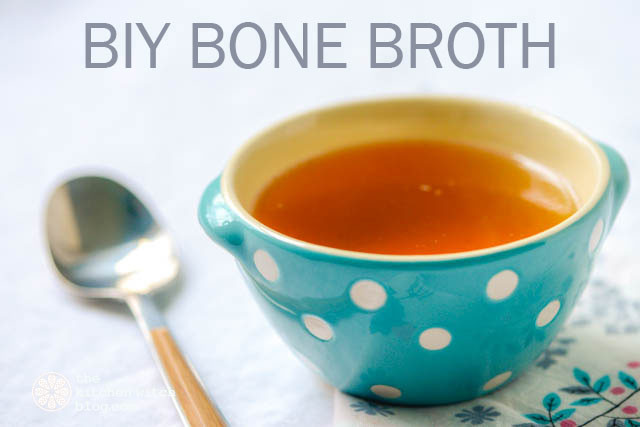 In short, I definitely would say this product is worth purchasing if time is an issue and you want high quality good tasting Bone broth.
Just so you all know, I was sent the product for free for reviewing.  Of course all the opinions are all my own, I did not get paid to write this post…dang it.