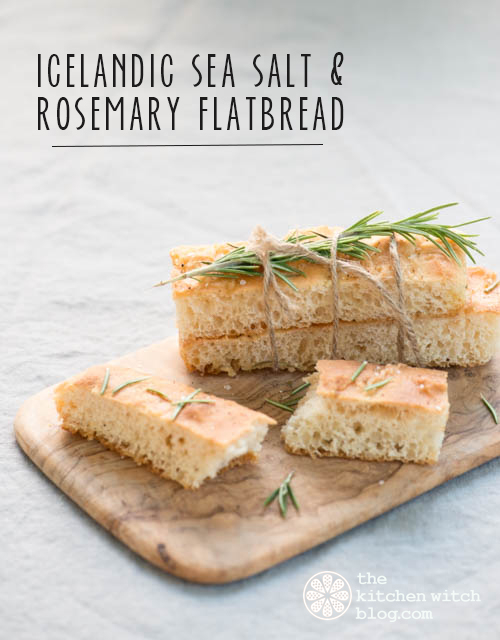 Big News!!!! I'm going to Iceland in August. Like, wow, I mean wow I can't believe it. If you've been hanging out here for awhile you'll see that I have been posting a lot or Nordic, and more specifically Icelandic recipes. I've taken a keen interest in my heritage and of course for me that means mostly the food part.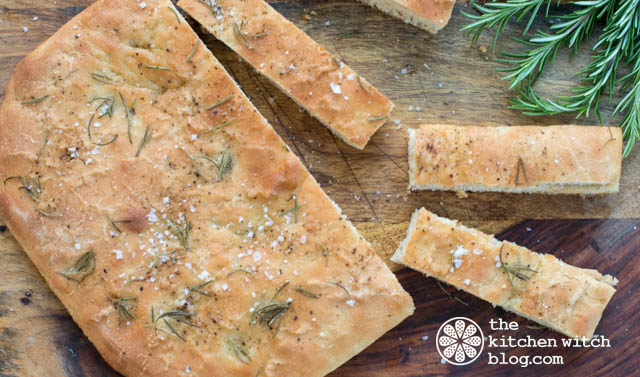 Because of my big interest lately, I've communicated with Icelandic people in the US that are just full of great information. Through them I learned about the Snorri Foundation. It's a cultural enrichment program for people in the US and Canada that are interested in Iceland. You don't even have to be of Icelandic descent to apply.
Naturally I will take many photos and do some food adventuring! I don't leave until August and I will be staying two weeks, oh gosh I am so thrilled, I can't stop gushing…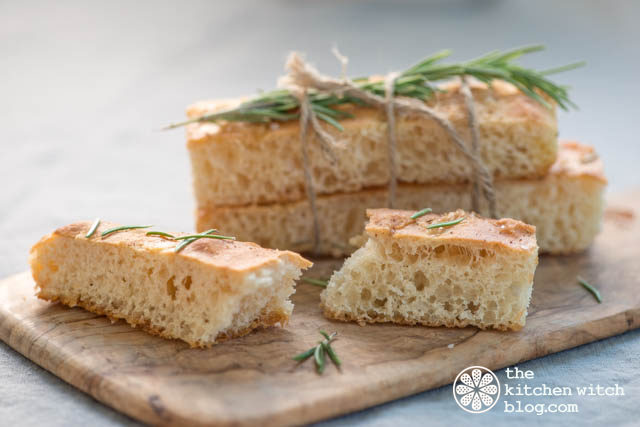 But now it's time to talk bread. One of my resolutions this year was to reduce waste. Especially food waste. Truth moment.
I.am.a.food.hoarder.
There I said it. It's crazy, it's unrealistic, it takes up too much space.
I especially have a problem with stocking the freezer. I use 1 stand-up and two refrigerator freezers.
I am ashamed.
I am on a mission to consume what lurks in my freezer.
What does that have to do with bread? Directly nothing. I just needed something to go with my curried roasted butternut soup topped with maple sage bacon lardons (homemade). From the freezer department I was using up a big package of squash and some bacon.
I also have a jar of yeast in my fridge that is probably past expiration but it seems to still be performing, although I know that won't happen indefinitely.
Soup and fresh bread, pretty much a perfect winter meal.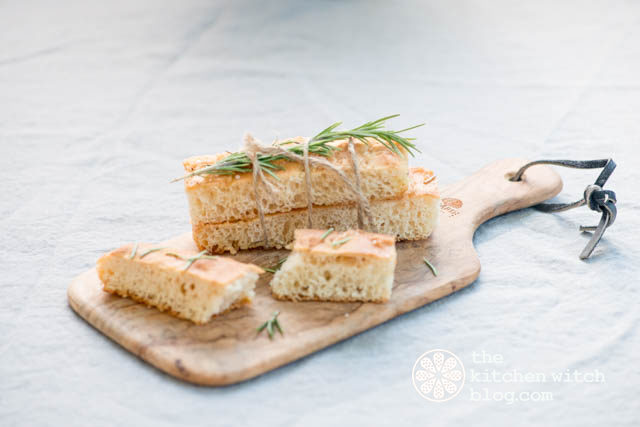 What I was surprised to discover was how much more perfect this bread tasted with Icelandic Sea Salt.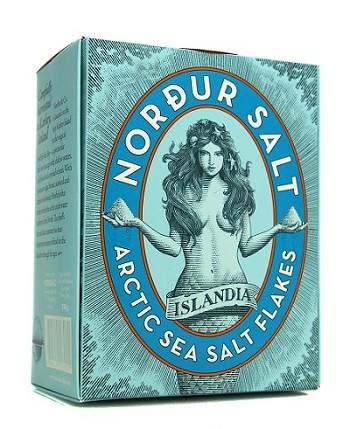 There probably isn't a more perfect salt than this salt. Something about the flakes that hit your tongue and burst into a sodium delight, like salt fireworks. Although difficult to describe I can best say that it has the most pure salt taste I've ever had. Because of it's mighty saltiness I actually use less sodium. I conclude that it is tastier and healthier too.
It is a special order item, but very much worth it. The best price I found was at the Nordic Store. Although only $6.99, it ships from Iceland so expect more cost. There are several other salts I want to try like licorice salt and kelp garlic salt.
The bread is light and airy with a small amount of chew. It is similar to a foccacia but quicker to make and milder in flavor. The mild taste of the bread is a perfect foil for the the burst of sea salt and earthy piney flavor from the rosemary. To add a little pop to the bread I also ground some fresh black pepper on top.
It makes a great panini and some kick ass croutons too.
I guess if I wanted an authentic Icelandic bread I'd have to go bake it in a Volcanic ground hole…
Icelandic Sea Salt and Rosemary Flatbread
2017-01-28 12:48:16
Ingredients
1 1/4 cup warm water
2 1/4 teaspoon yeast
1 tablespoon granulated sugar
3 3/4 cups all-purpose flour
1 1/2 teaspoon salt
2 tablespoons olive oil, plus more for pan
2 tsp Icelandic salt
2 sprigs of rosemary, stripped
Freshly ground black pepper
Instructions
In a stand mixer fitted with a dough hook, dissolve the yeast and sugar in warm water. Wiat 5 minutes or until nice and frothy. In a seperate bowl, whisk together the flour and kosher salt add to yeast mixture. Mix with on medium speed for 10 minutes until the dough is compact and smooth. Remove from the mixing bowl and knead on a lightly-floured counter top for two to three minutes or until smooth and elastic, shape into a ball. Transfer the ball into an oiled bowl, cover and rest for 1 1/2 hours in a warm spot. Lightly coat a rimmed baking sheet, using your fingers spread dough to the ends, it will stretch and bounce back, keep working it until it tills the pan. Drizzle lightly with oil and cover loosely. Rest for 45 minutes.
Preheat oven to 400°F, sprinkle the dough with Icelandic sea salt, rosemary and fresh ground black pepper.
Bake 20 to 25 minutes, until the bottom is lightly browned. Let cool slightly, remove from pan cut into desired shapes and sizes. Serve warm or at room temperature.
Adapted from http://www.thekitchn.com/recipe-rustic-flatbread-139178
Adapted from http://www.thekitchn.com/recipe-rustic-flatbread-139178
The Kitchen Witch http://www.thekitchenwitchblog.com/