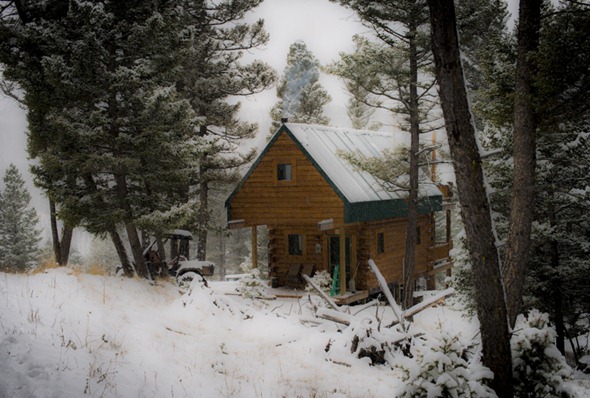 There are so many things in life that I wish were just a little better.  Life is often not what we imagined it would be.  By this time I was supposed to filthy stinkin' rich and living the high life.  On a more basal level I'd like to have less weight on this old body, I'd like to be an uber successful food photographer, I'd hope for some better things for some of my children, I want a bigger kitchen, a gardener and a maid.  I wish that I didn't have any debt and had invested better.  I want more time, time to take care of that 'to do' list (or enough money to pay someone else to it), time to spend visiting family and friends…time, money and being a hot mama grandma.  Yep that's what I want.
The reality of life is so much different than what we think it should be.  Life is work, hard work.  Relationships take work, having a nice home takes work, having time takes work.  
Nothing comes without work.
Things weigh heavy on the shoulders.
Then we go to the cabin, off the grid, to our little place.  A wood fire burning in the stove and an apple tart cooking in the little camp propane stove. The snow falls from a grey sky, painting the trees and ground with a white wonder.
Continue reading "Lucky enough" »