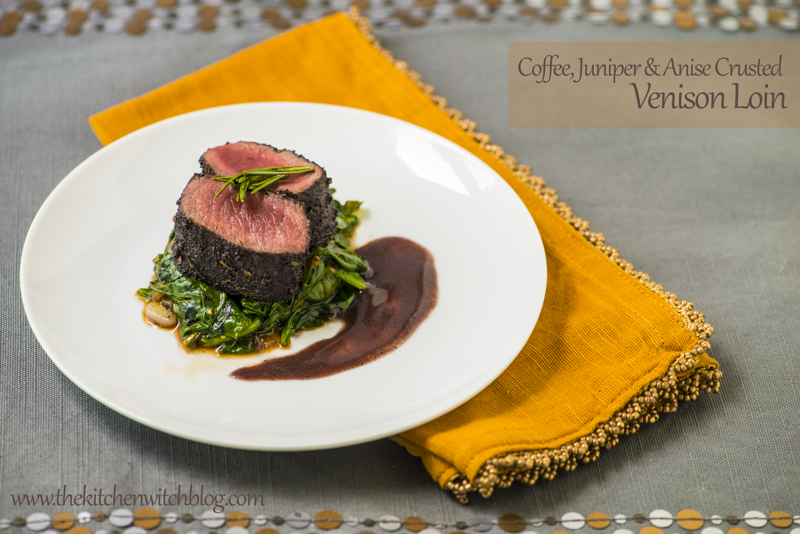 I was so happy when I got my assignment this month for Secret Recipe Club!  I was assigned Tandy from Lavender and Lime.  First off I'm a fan of citrus, and she obviously is too, it's right there in her title.  Tandy is from South Africa, two years ago McGyver and I went on a Safari there and stayed to visit friends, you can read about that here and here. Naturally anything to do with South Africa brings back a flood of good memories.
Tandy has some serious cooking chops!  Her recipes have been published in several venues, even before she started her blog.  She's also won a cooking competition.  Tandy makes her magic in a small kitchen with the best of ingredients.  And I love this quote that she has in her about page.
Live simply. Love generously. Care deeply. Speak kindly.
When it came to choosing a recipe I went straight for her venison recipes.  Lucky me, I have a freezer full of venison and I am always looking for exciting new ways to prepare it.  As soon as my eyes landed on her recipe for Venison Roast with Coffee and Star Anise Rub it was love.  Tandy mentioned in her intro to the recipe that she wanted to use a loin but didn't have any so she used a leg roast instead, well Tandy, I had a loin just waiting to be used.
This would be a good time to mention that what Tandy refer's to as venison are 'bokkies', as in springboks (which is also a rugby football team), blesboks, bushboks, etc.  Bokkies are actually an antelope, here in the states when we use the term venison it's in reference strictly to deer.  Having ate spring and blesbok before I knew that the flavor was not dissimilar and it would be no problem using deer instead of blesbok.  Of course there was zero chance that I would actually be able to get my hands on one.
Speaking of not being able to get my hands on something, I went to four stores and not one of them had juniper berries.  Thank goodness I had a trip to San Francisco scheduled and I was able to pick some up.  Also while I was there I bought some cabernet salt which I used in place of the regular salt. There will be more on that and the rest of my trip on Friday (are you happy Debra? She's been asking me when I was going to share). Continue reading "Coffee, Juniper Berry, and Anise Crusted Venison Loin" »