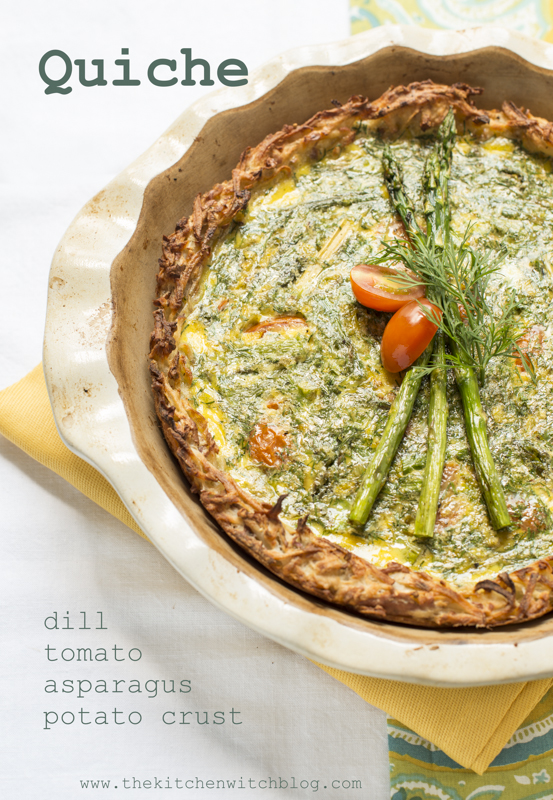 Remember when I received all that dill in my Bountiful Basket?  I posted these deviled ham eggs and then I posted the Flounder Olympia (which you need to try if you haven't yet).  But that's not all baby!  I made this fantabulous quiche also.  Actually I made quite a bit more but didn't photograph it all.
After dosing ourselves in dill I realized that I never really used it enough in my cooking.  Fresh dill was always paired with fish, or some creamy dressing/dip and used, of course, for pickling.  Honestly I use more dried dill than fresh.  But that wrong has been righted by the insane amount that I received and a new found appreciation and love for fresh dill.
I so enjoyed the flavor that I will be planting at least 4 dill plants, maybe more?  I'm also planting a bunch of Boston pickling cucumbers.  A good pair is a good pair.
Speaking of a good pair; asparagus and dill!  Why have I never done this before?  I know asparagus gets pickled (they've been known to show up in my Bloody Mary's and Caesar's); logically this thought should have occurred to me before!  I am mourning the missed opportunities I could have had with dill and asparagus… Continue reading "Asparagus Dill Quiche with a Potato Crust" »