I never ever buy teriyaki marinade or sauce at the grocery store.  1) it is so easy to make 2) the homemade version tastes way better 3) I know exactly what's in it 4) it's definitely cheaper 5) it uses standard pantry items 6) it is so easy to make…wait I said that already.  It is so easy to make, it is easier then going to the store and buying it!
I use the marinade for several recipes , it's a natural with chicken, pork, steak and even my Maui Wowie burgers.  To turn it into a sauce just add some cornstarch, heat it up and like magic, it is transformed!  I promise you'll use this recipe over and over.
Ingredients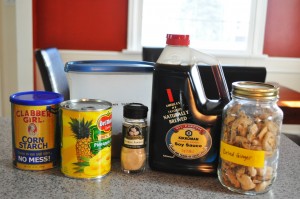 1 cup pineapple juice, I used the juice from a can of pineapple rings (I have plans for them later….)
1 cup soy sauce (low sodium is fine if you prefer)
1/2 c packed brown sugar (or other sweetener like Agave, adjust amount accordingly)
1 tsp garlic powder
1 tsp ground ginger
1 to 2 tbs cornstarch if you want to make a sauce
Directions
In a 2 or more cup measuring cup, add the pineapple juice.  I was just shy of one cup using the pineapple ring juice.
If you buy canned pineapple juice you can always use the leftover to mix it with some coconut rum for a tropical drink.
Hmmm, I think I'm regretting buying the rings now.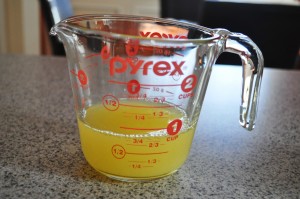 Add the soy sauce.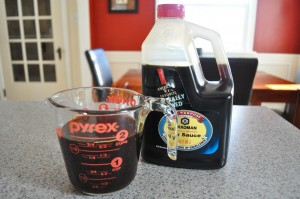 Then the brown sugar.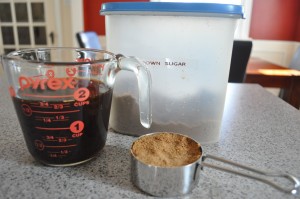 Next the garlic powder (fresh garlic can be used but I prefer granulated garlic for this)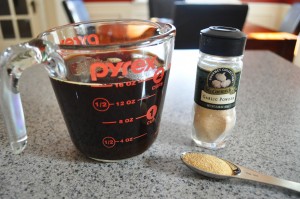 Finally add the ground ginger (again you could use fresh if you wanted too)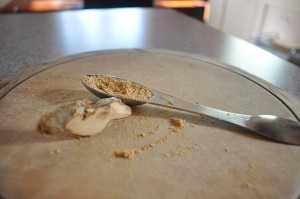 Stir it up and there you have it!
Teriyaki marinade in a snap!  1 cup will marinade about 1 to 1 1/2 lbs of meat.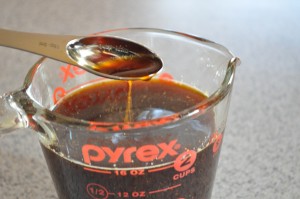 To  make it into a sauce, pour it into a small sauce pan.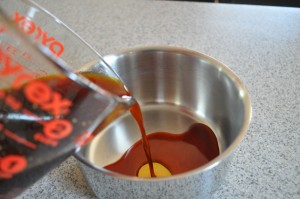 Add 1 tbs for every cup of marinade.
I am only converting one cup into a sauce and leaving the other cup for a marinade.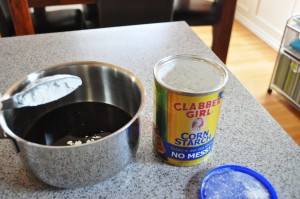 On medium high heat bring it to boil, boil for one minute.  Stir constantly when you are at this point.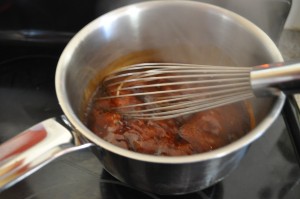 Say Abracadabra!
And magically it has turned into a teriyaki marinade that you glaze with or whatever else your little heart desires!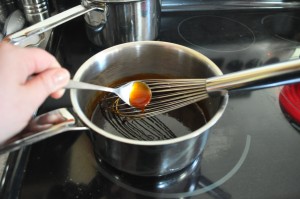 See the difference in viscosity?  It just clings to the spoon,