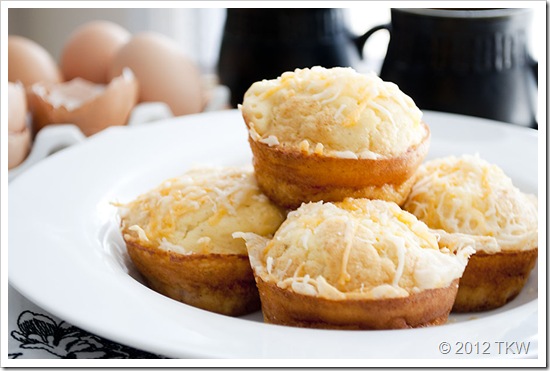 Raise your hand if you grew up with a box of Bisquick in your pantry. We used it for biscuits, pancakes and the popular Impossible pie.
From Wikipedia:
According to General Mills, Bisquick was invented in 1930 after one of their top sales executives met an innovative train dining car chef on a business trip. After the sales executive complimented the chef on his deliciously fresh biscuits, the dining car chef shared that he used a pre-mixed biscuit batter he created consisting of lard, flour, baking powder and salt. The chef then stored his pre-mixed biscuit batter on ice in his kitchen ahead of time, enabling him to be able to bake fresh biscuits quickly on the train every day. As soon as the sales executive returned from that business trip, the idea of stealing the idea was born.

The recipe was adapted, using hydrogenated oil, thus eliminating the need for refrigeration. (Sesame oil was originally used as a preservative, identified on the box as "Ingredient S" over the years). Bisquick was officially introduced on grocers' shelves in 1931.

Although first promoted for making just biscuits ("90 seconds from package to oven," the slogan read), Bisquick was soon used to prepare a wide variety of baked goods from pizza dough to pancakes to dumplings to snickerdoodle cookies.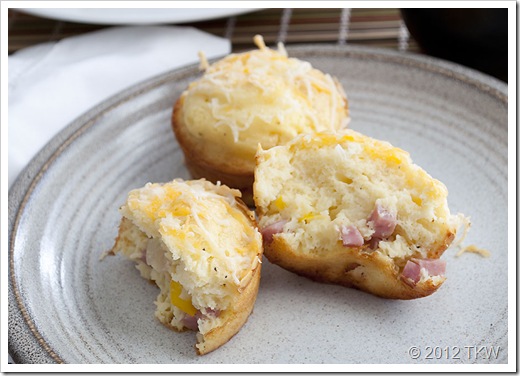 I don't really use Bisquick much anymore, honestly the box that was in my pantry…well I'm not sure how long it's been there. Definitely not more than 4 years, that I'm sure of. Truthfully there was only 1 cup left, which really isn't enough to do much with.
I reached back to my old Impossible (crust less) pie (quiche) days and whipped up some little egg muffin thingies. Heck I don't know what to call them really, a description is probably in order here. They are an incredibly light muffin, with an eggy flavor…sort of quiche like sort of soufflé like, with little burst of ham and cheese flavor. Kind of like your favorite puffy omelet in the shape of a muffin.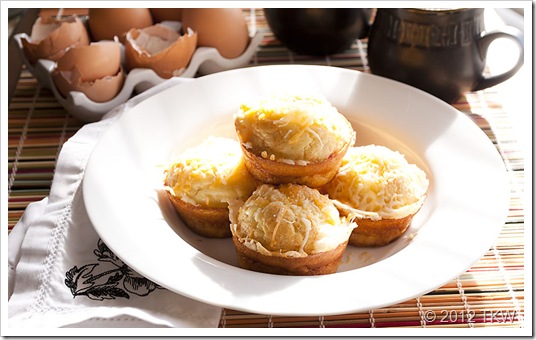 Although my little egg muffins don't seem like much, they were absolutely wonderful! They weren't heavy like the traditional impossible pie or a quiche, they are portable and they freeze and reheat like a dream! The different ingredients that can be changed up are endless!
If you are going to use Bisquick I recommend the heart healthy version which has no Trans fat, there is even a gluten free version now that uses rice flour (although I have no idea how it tastes). If you are strictly a by scratch person you can substitute 1 cup of Bisquick with by a mix of one cup of flour, 1½ teaspoons of baking powder, ½ teaspoon of salt, and 1 tablespoon of oil or melted butter.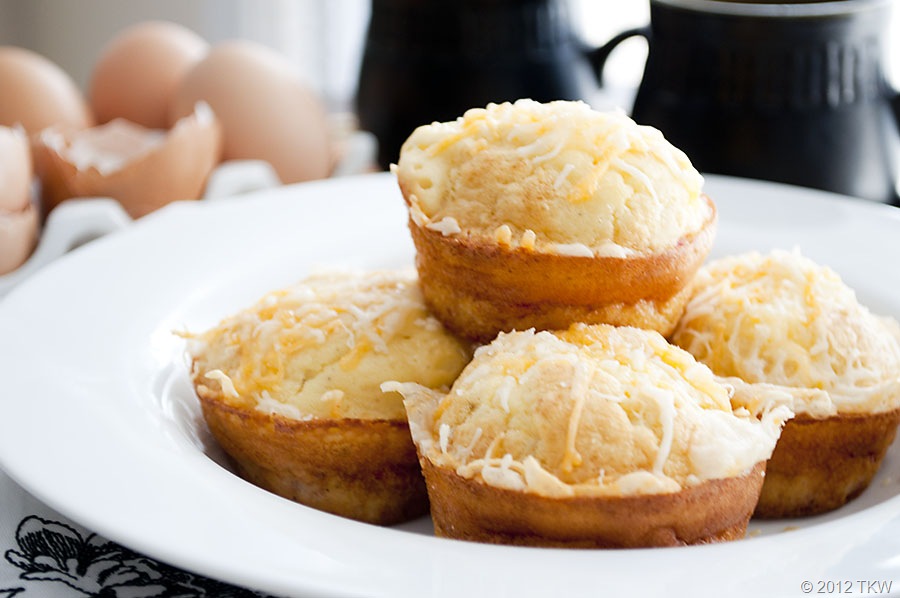 Impossible Egg Muffins
2016-06-11 20:50:02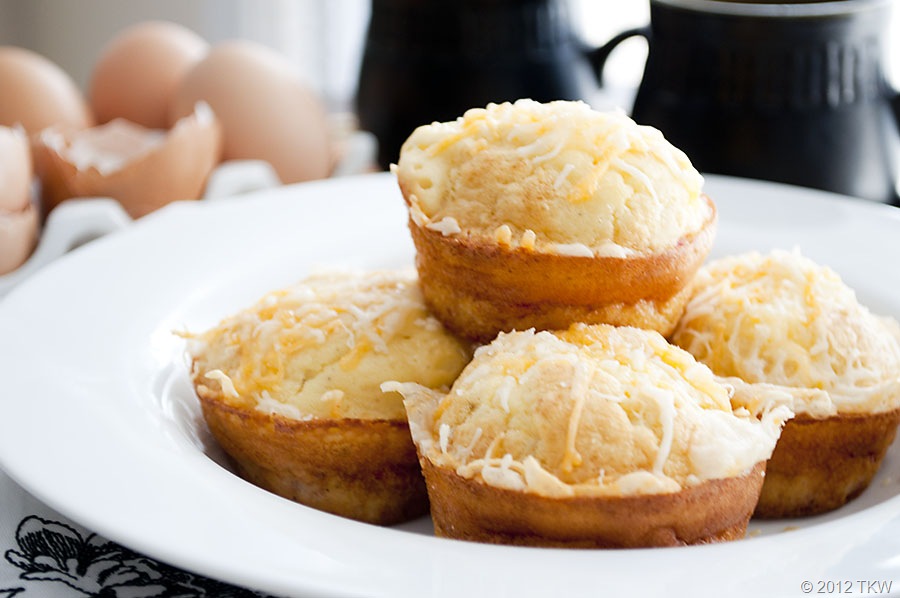 Ingredients
1 cup Bisquick, Healthy Heart/Reduced Fat
1 cup skim milk
4 eggs
1/2 teaspoon seasoned salt
1/2 cup chopped peppers
1/2 cup diced onion
1 cup diced ham
2 ounces reduced fat shredded cheese
Instructions
Preheat oven to 375F. Spray a 12 muffin pan with no stick spray. In a 8 cup measure or medium bowl, whisk together the Bisquick, milk, eggs and seasoned salt. Stir in the peppers, onion and ham. Pour batter evenly between the muffin cups. Bake 20 minutes, sprinkle cheese on top and bake 5 more minutes.
Notes
You can substitute 1 cup of Bisquick with by a mix of one cup of flour, 1½ teaspoons of baking powder, ½ teaspoon of salt, and 1 tablespoon of oil or melted butter
The Kitchen Witch http://www.thekitchenwitchblog.com/

Informal Cookery Definitions A to Z
Brush. To apply a fat, sauce or egg wash over food using a basting or barbecue brush.
Brussels Sprouts. The bane of my Baby boys vegetable life and the cause of McGyver's tears when he was a boy because he was told they were baby cabbages. Brussels sprouts get their name, naturally from Brussels Belgium where they have been known to be grown over 400 years. Although not a baby cabbage, they are part of the cabbage family. It's a tall plant with many small heads or sprouts.
Bubble and Squeak. An Old English dish of bee fand cabbage. The beef is heated in butter until it bubbles, then cabbage is added and it is all cooked until nicely crisped or until it "squeaks".
Buckwheat. A character from Lil' Rascals. True, but nothing to do with food. Buckwheat is in fact not a part of the wheat family. It's related to sorrels, knotweed and rhubarb. It's most commonly used in Russia where it is called Kasha. It's grown in popularity in the United States, it's most popular usage is for buckwheat pancakes.