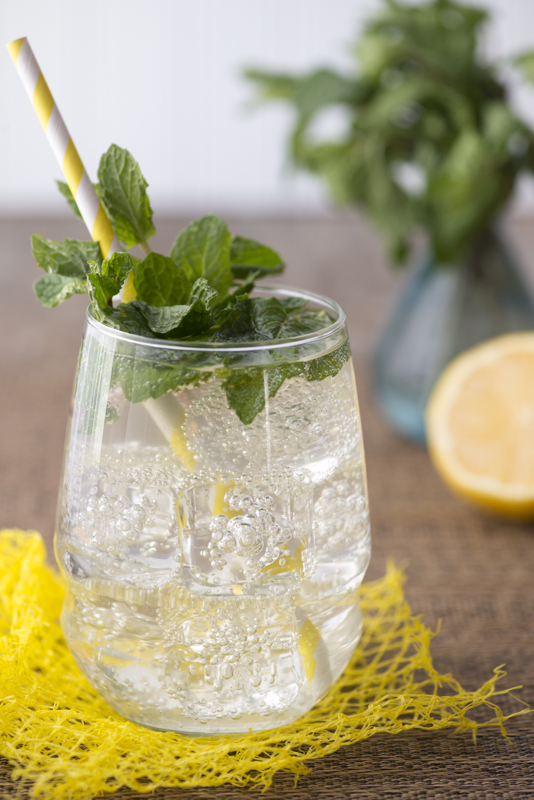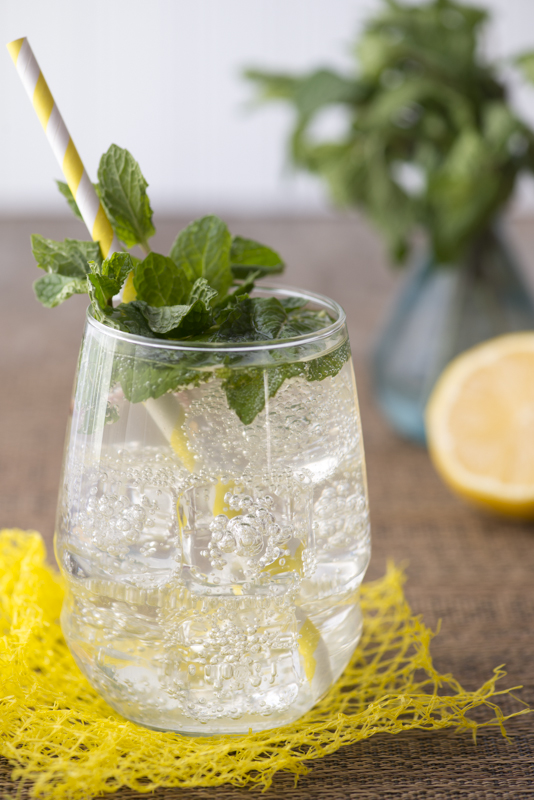 Last Monday for Secret Recipe Club I posted an über lemony lemon bar topped with this amazing candied lemon that was crusted in yellow crystallized sugar. If you are a lemon bar lover, it would have been the lemon bar of your dreams.
I am also an lazy efficient cook. My mantra is "do not dirty any more dishes than necessary" ( a truly endearing quality according to my family) and "do not waste anything" (as truly evidenced by my waist and ass size). Not wasting isn't my fault, my grandma taught it to my mom and my mom taught it to me. Then I married McGyver who is of the same mind and encourages the waist waste not want not philosophy.
All of which brings me to this post. When I made the candied lemons I cooked them for about 5 minutes to soften the peel and leach out some bitterness. Then the lemons were plunged into an ice bath to quit the cooking and retain the color. After I took the lemons out of the ice bath and put them in the pot with the sugar and water would you believe that I drank the ice bath water.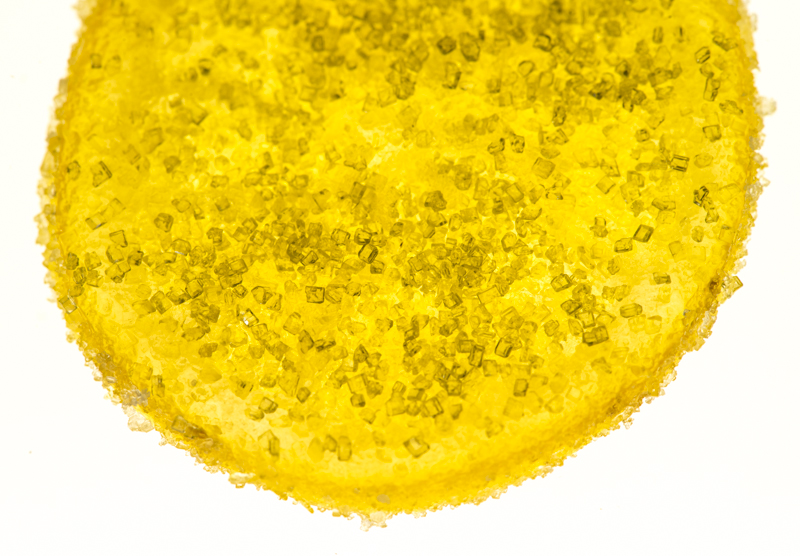 It was ice water with lemon flavor, cool and refreshing. Why not? If it was summer time I might have fed it to my plants, lord knows this Montana soil lacks acidity.
But wait, that's not all.
After I cooked the lemons in the sugar water for 2 hours, guess what I had? A concentrated simple syrup with a hint of lemon. Who would want to waste that? I added water to give it a 1:1 sugar water ratio, I zested a lemon, squeezed some lemon juice into it, then threw all the rest of the bits in with a 1 inch piece of julienned ginger. Let that steep over night, run through a strainer and then you have an AMAZING lemon and ginger elixir.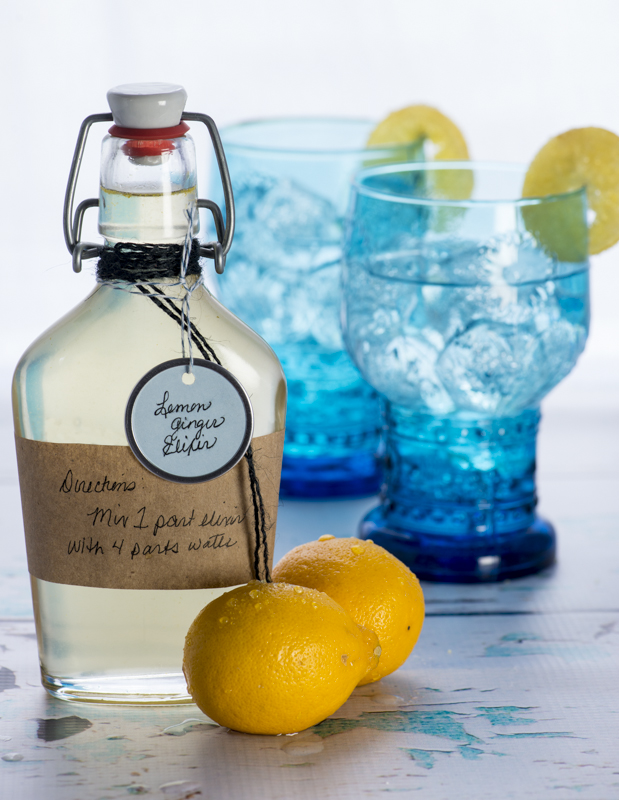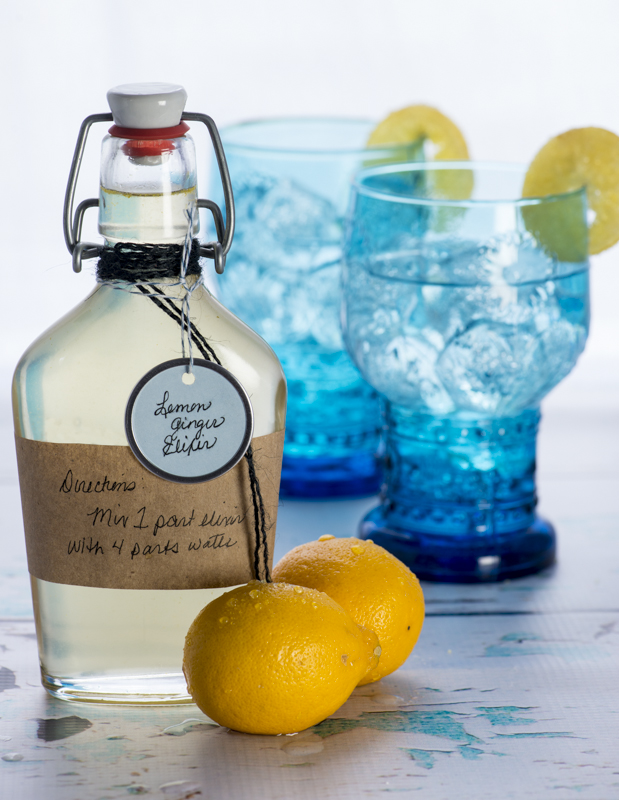 Good for all sorts of uses. As a lemon ginger-ade with a 1:4 ratio, or bubbly water for a refreshing drink. Hot water and the elixir for a tea, add a shot of whiskey and you'll sleep like a babe. Or you could make the…..
DOUBLE D (a.k.a. the Delectable Dora)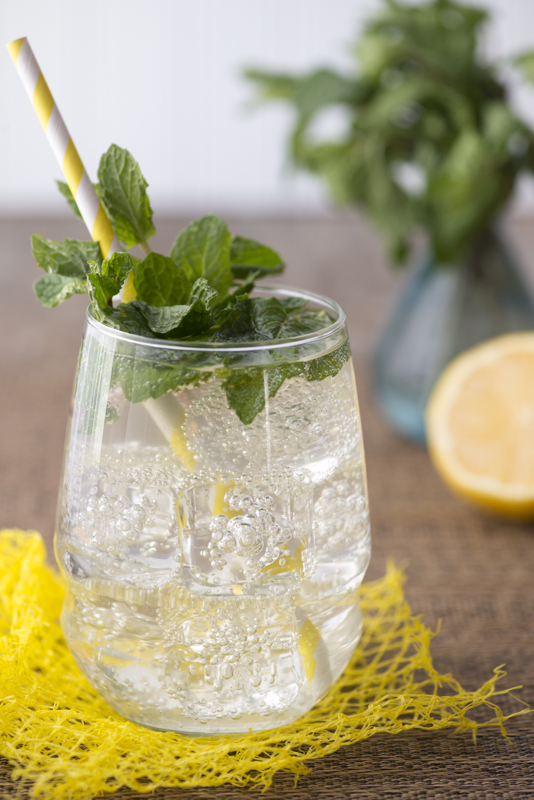 Double D Cocktail
2016-06-10 19:39:40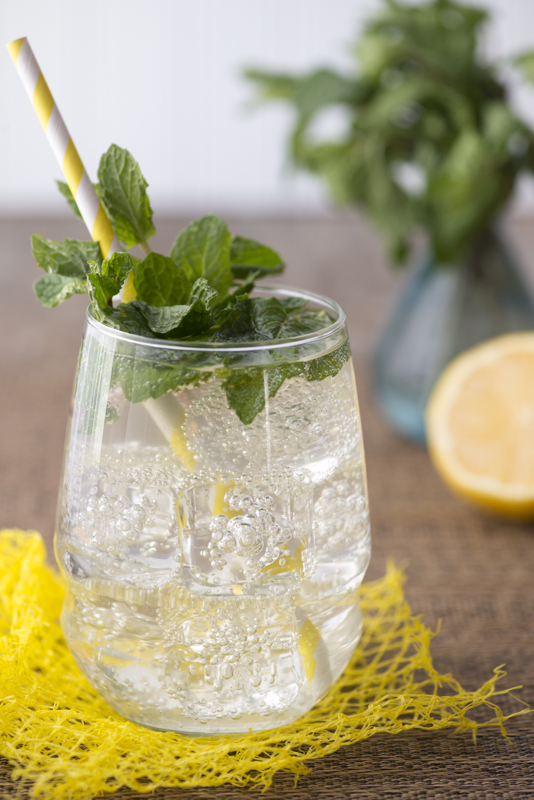 Ingredients
10 mint leaves
1 ounce lemon ginger elixir (recipe below)
1 ounce gin
4 ounces bubbly water or club soda
Instructions
Place mint leaves in a tall glass, with the end of a wooden spoon or a muddler crush and bruise the mint leaves. Add ice, elixer, gin and water. Mix well. Garnish with fresh mint leaves and/or lemon slices.
Notes
Makes 1 (6 ounce) cocktail
The Kitchen Witch http://www.thekitchenwitchblog.com/

The Double D is a special cocktail that I created for my dear friend Dora. She had left a message on my Facebook page that there weren't enough lemon based cocktails in the world. I totally agreed and let her know at that very moment I was creating one. Since it didn't have a name, I thought I would name it after her.

This syrup is to die for, it didn't even last a week. McGyver especially liked it with bubbly water and I especially liked it as a cocktail. Double D baby!

Need to be convinced to make this elixir?

Ginger has been found to have healthful properties like reducing nausea and heartburn, migraine relief, menstrual cramping relief, reducing pain and inflammation and cold and flu prevention and treatment.

And the lemon, according to Organicfacts.net
Health benefits of lemon include treatment of throat infections, indigestion, constipation, dental problems,fever, hair care, skin care, internal bleeding, rheumatism, burns, overweight, respiratory disorders, cholera and high blood pressure. Known for its therapeutic property since generations, lemon helps to strengthen your immunity system and cleanses your stomach. It is not only a blood purifier but also enables the body to fight diseases.
Mint does many of the same things, eases digestive problems, helps with respiratory issues like asthma and freshens your breath. I read on Livestrong.com that juniper berries are also good for digestion, lowers blood sugar, promotes kidney health and has anti-microbial properties. Gin is made from juniper berries.
In other words, the Double D just might be the healthiest alcoholic drink ever. Or at the very least, easy to justify. You could always skip the gin part, but why when you could be helping out your kidneys?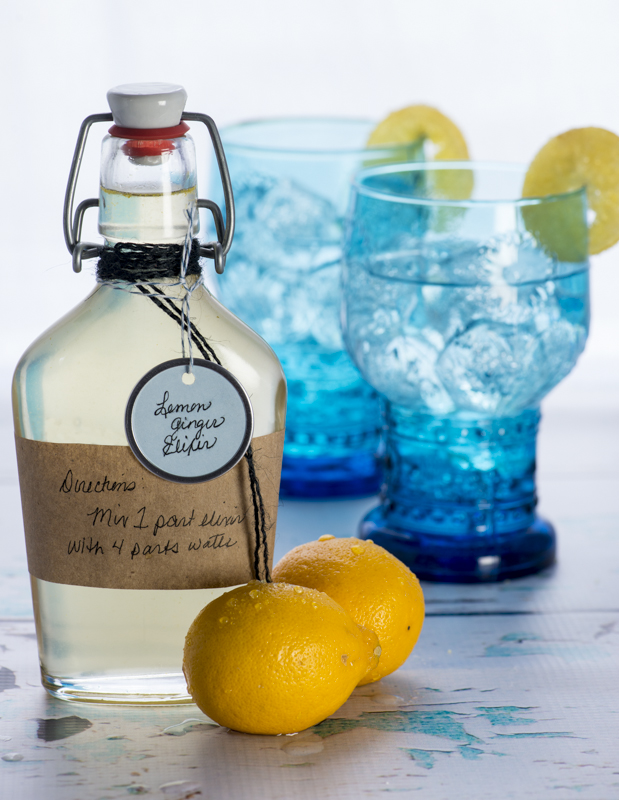 Lemon Ginger Elixir
2016-06-10 19:42:19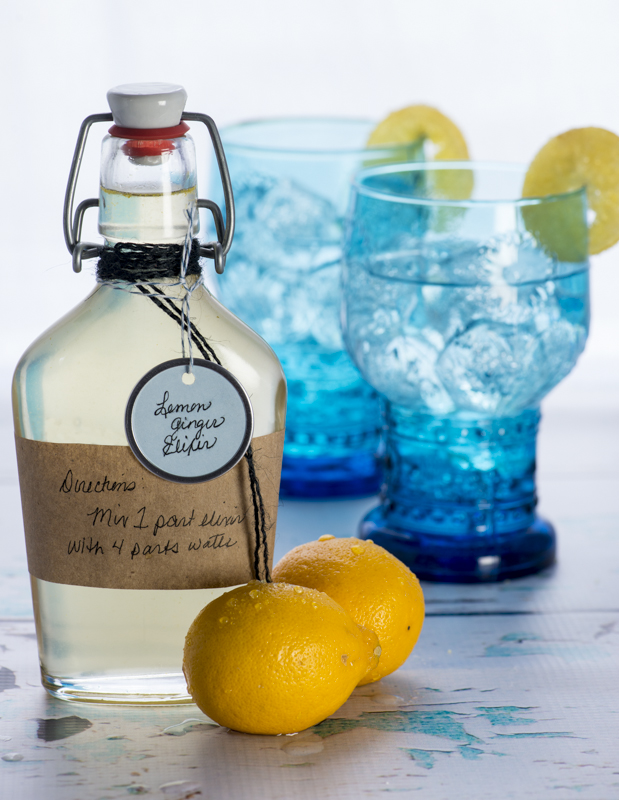 Ingredients
3 Meyer lemons, juice and zested
1 inch piece of fresh ginger, julienned
2 cups raw sugar
2 cups water
1/2 tablespoon citric acid
Instructions
Place all ingredients into a large saucepan. Bring to a boil, stir until the sugar dissolves, remove from heat and let cool. Cover and leave overnight. Strain the syrup through a fine mesh sieve or colander lined with cheesecloth. Pour into sterilized bottles or jars and seal.
Uses: Make a hot or cold drink with one part syrup to four parts water or bubbly water. Add 1 teaspoon more or less to white or green tea. Splash some in with cranberry juice you can add vodka to turn it into a cocktail. Add to confectioner sugar to make a glaze for muffins or lemon cake.
The Kitchen Witch http://www.thekitchenwitchblog.com/
Disclaimer time! I am not a doctor or nutritionist; any information provided here is from, in my opinion, a reliable source. It is only intended for informational purposes only. If you have a medical condition please seek the advice of a professional caregiver of your choice.