Fajita Marinade.  Is the a fajita about the marinade?  I've had just plain grilled meat, seasoned meat, marinated meat, stove top fried, broiled and grilled meat.  It seems to me that a fajita is more about serving some meat in a tortilla with some cooked veg and lots of condiments.  Which is one reason why I don't ever order them when I go out for Mexican food.  The second reason I never order these babies is because they are soooo easy to make, I just can't seem to bring myself to spend the money at a restaurant that will only produce some sizzling meat and veg with a bunch of condiments. 
For me a good fajita is all about a good marinade.  It's what breaks or breaks a good fajita.  My marinade is particularly good for pork, chicken and shrimp and not just for fajitas.  I especially love this marinade because it has a nice fresh flavor.  Add the meat to a truck load of grilled veg and I'm heaven…skip the sour cream, forget the guacamole, I want mine straight up meat and grilled veg swaddled in a nice warm tortilla.  Of course you are welcome to pile on whatever blows your skirt up.  Before the snow comes, make yourself some fajitas and enjoy the last bit nice grilling weather we have.
Ingredients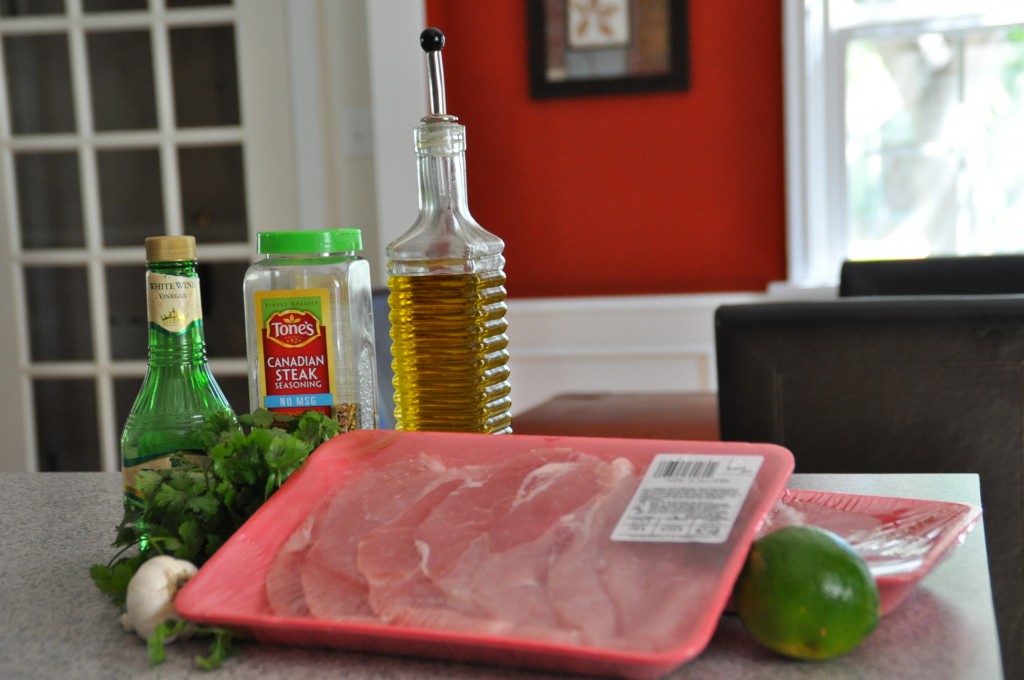 1/2 c olive oil
1/3 c white wine vinegar
3 cloves garlic, pressed or finely minced
2 tbs steak seasoning (such as Montreal Steak Seasoning)
1 lime, juice and zest
1/4 c cilantro, chopped
2 1/2 to 3 lbs pork, chicken, or shrimp
Directions
Measure your EVOO in a 2 cup measuring cup.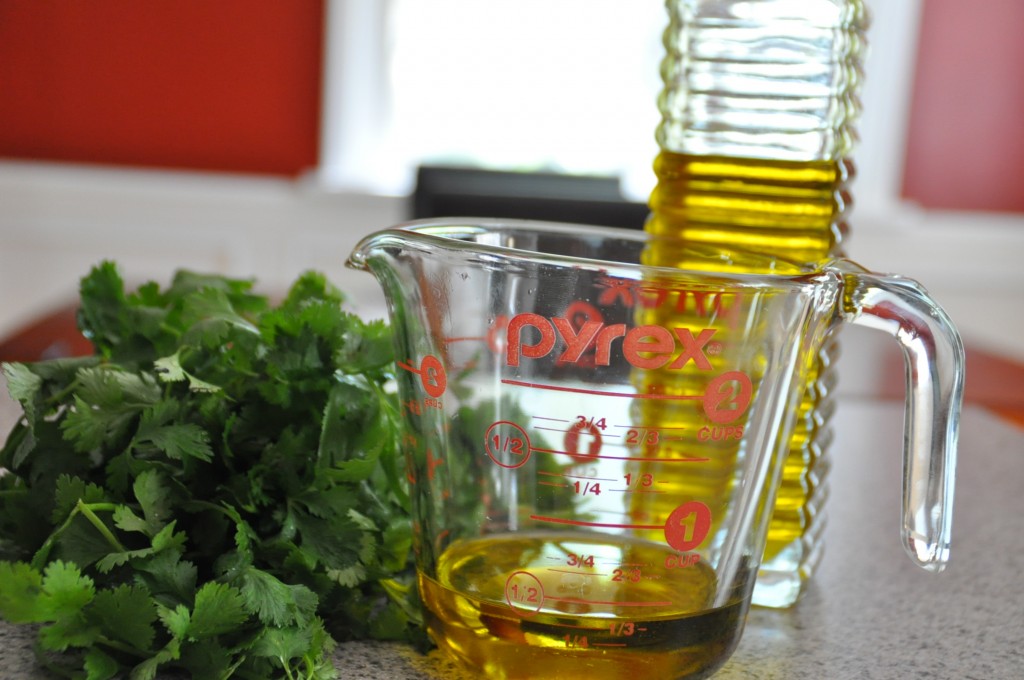 Add the white wine vinegar.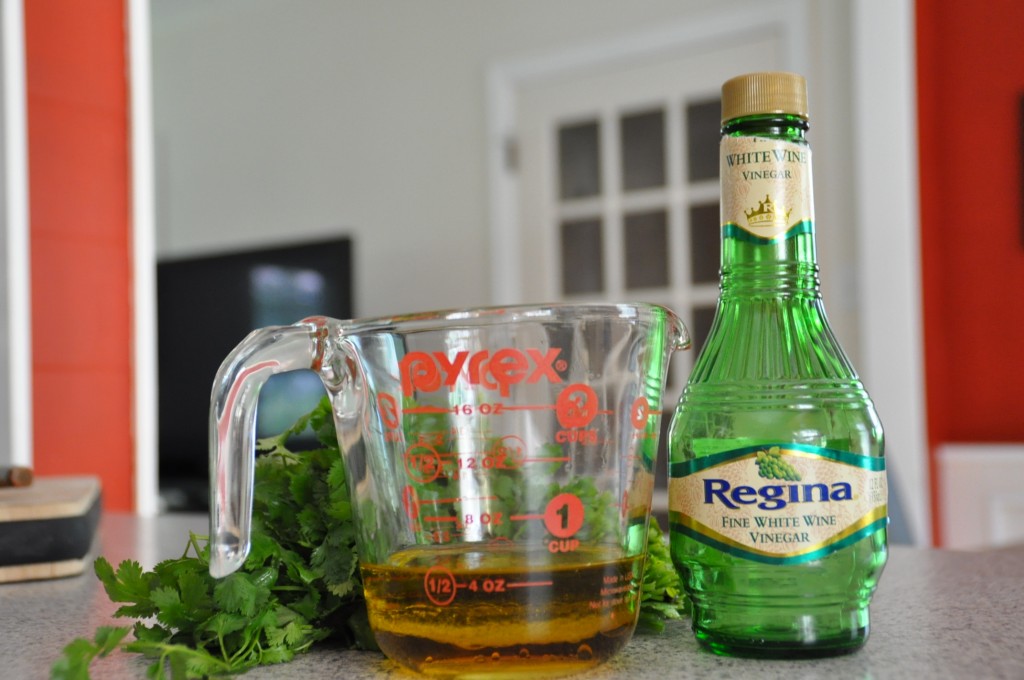 Then comes the steak seasoning.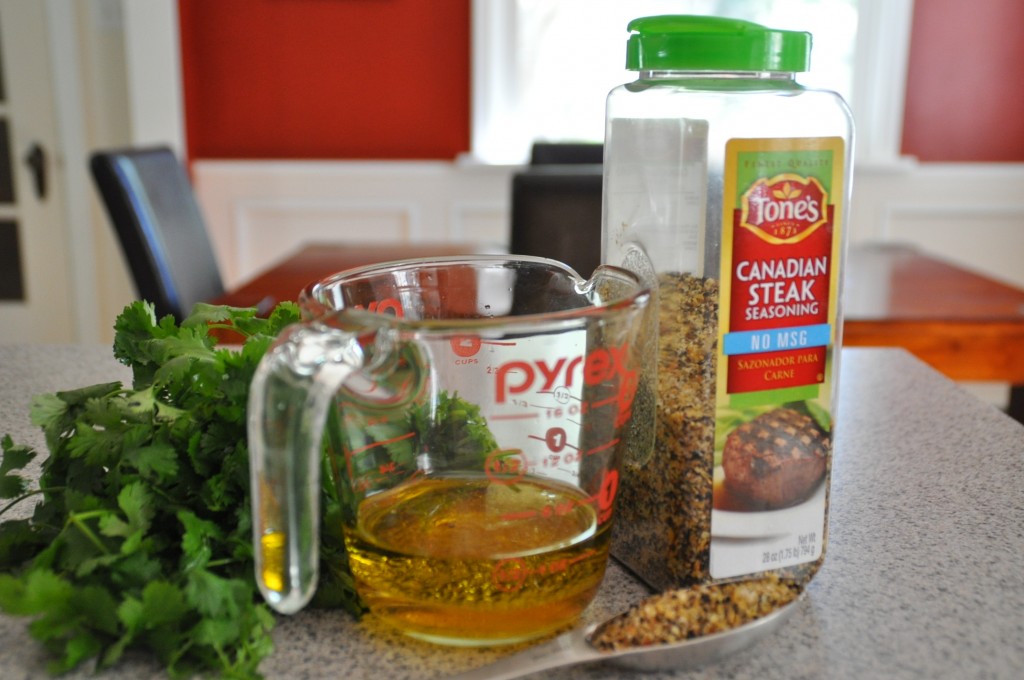 Zest your lime and add to the measuring cup.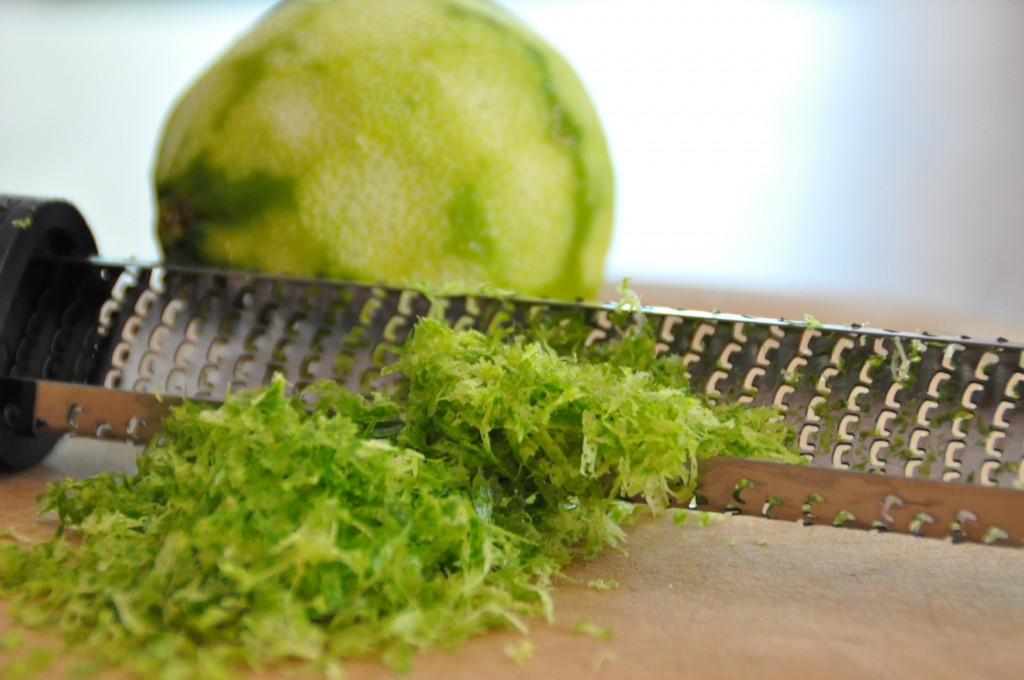 Juice the lime and add to the measuring cup.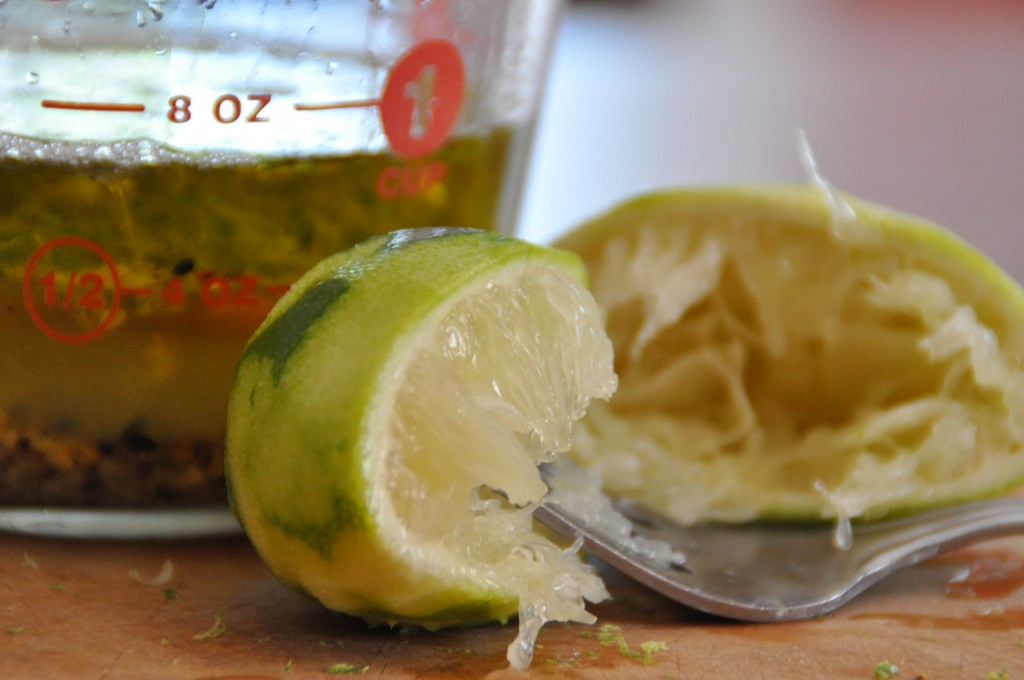 Chop the cilantro, throw that into your measuring cup also.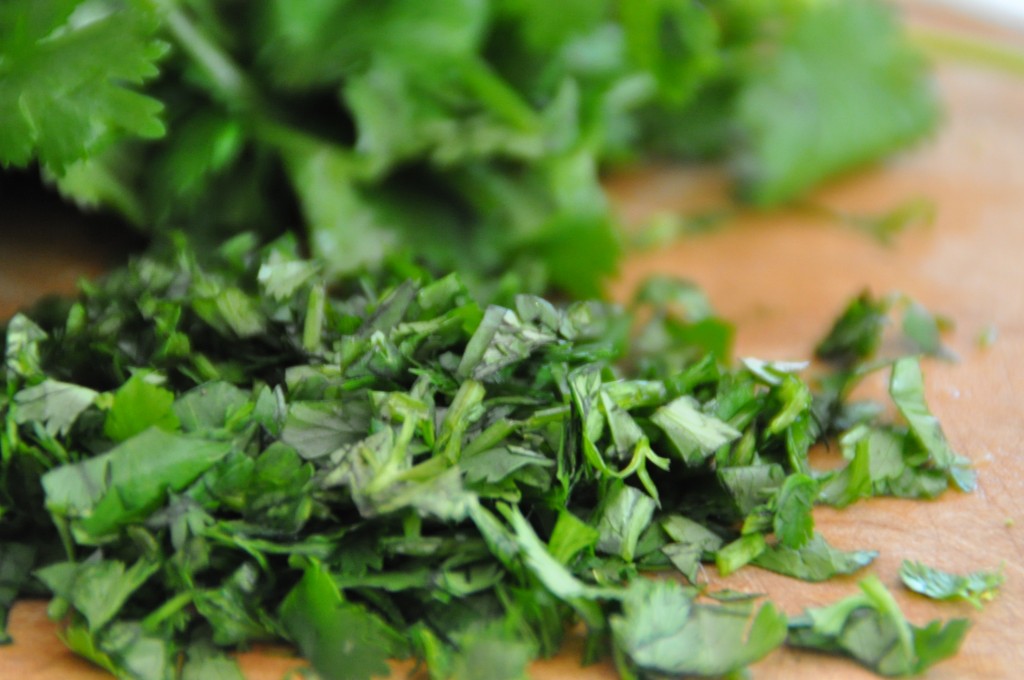 Press the garlic.  Right into the measuring cup if you like.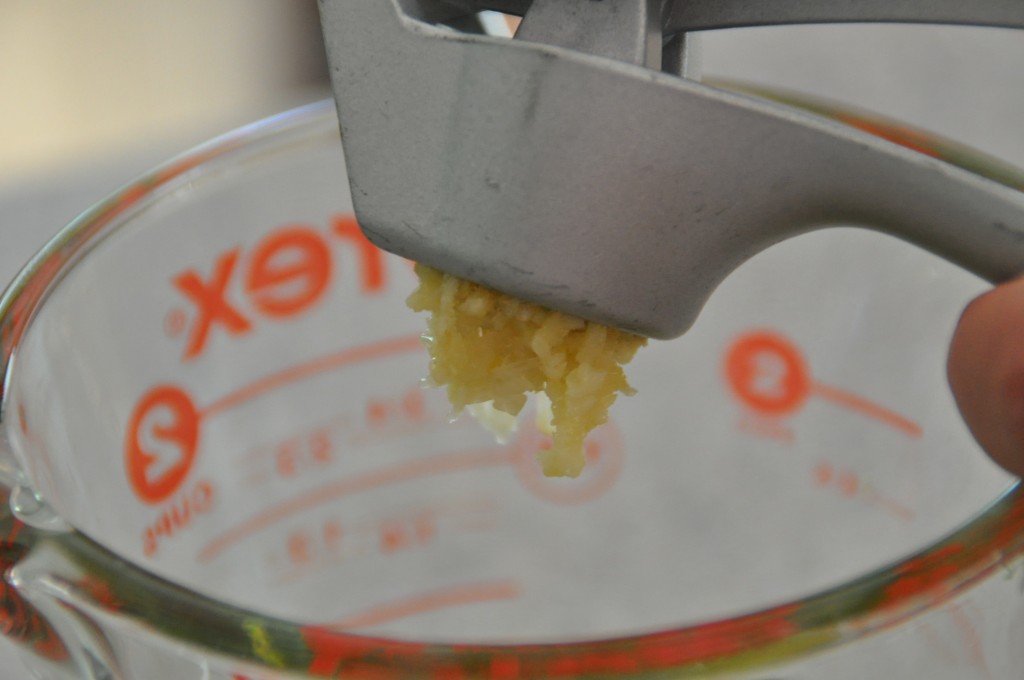 Mix it up.  Right in that measuring cup.  I'm all about minimal dirty dishes!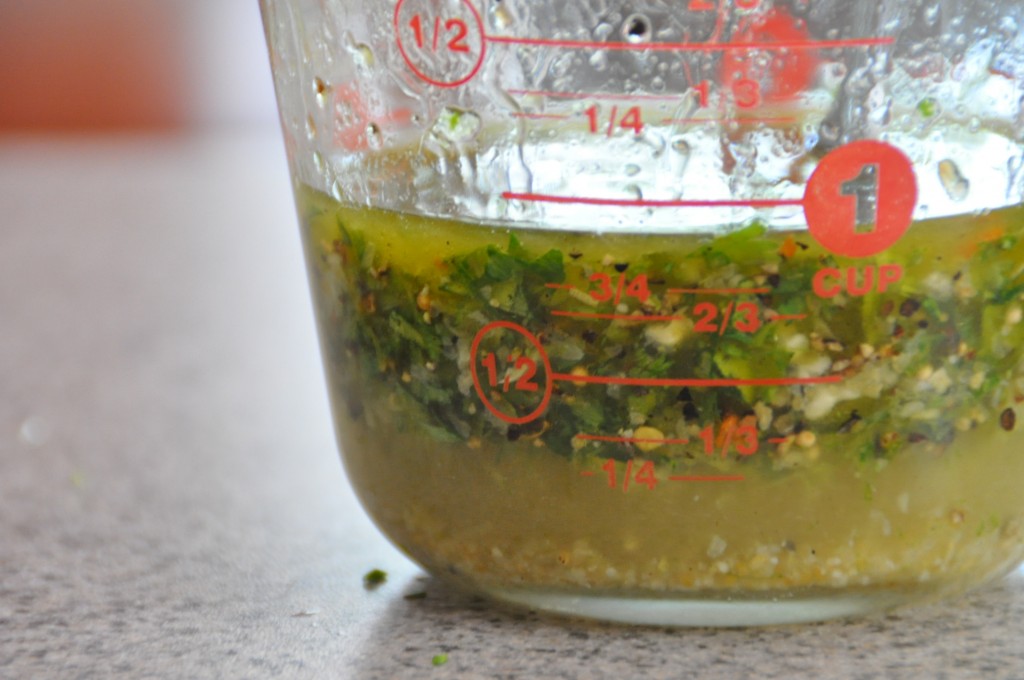 In a large ziploc bag add the meat.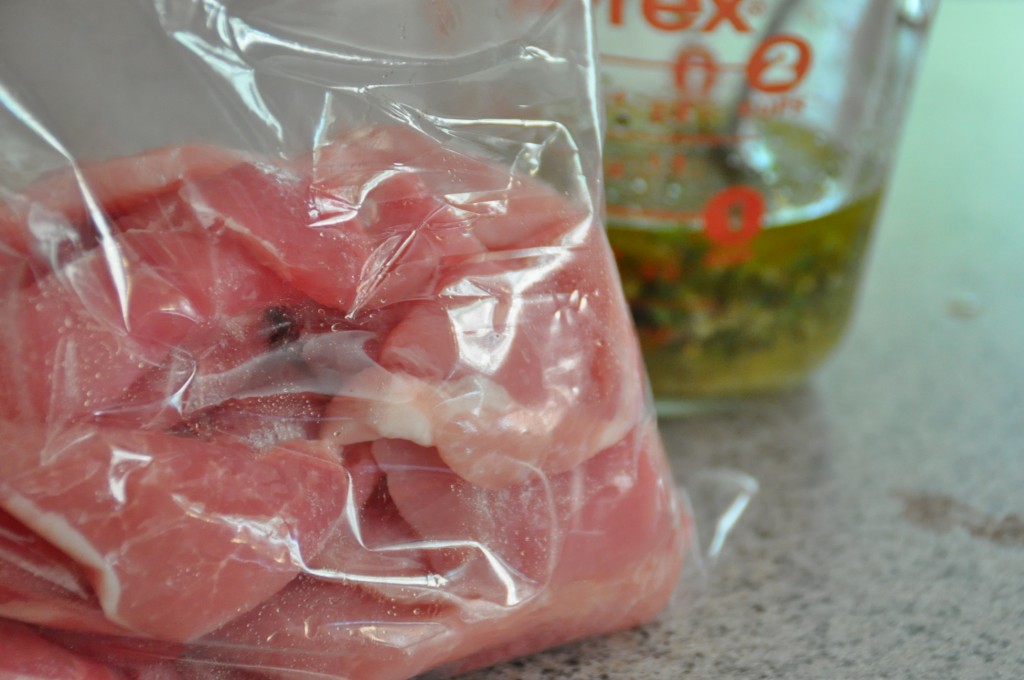 Then pour the marinade over it and squish it around so it coats all the meat.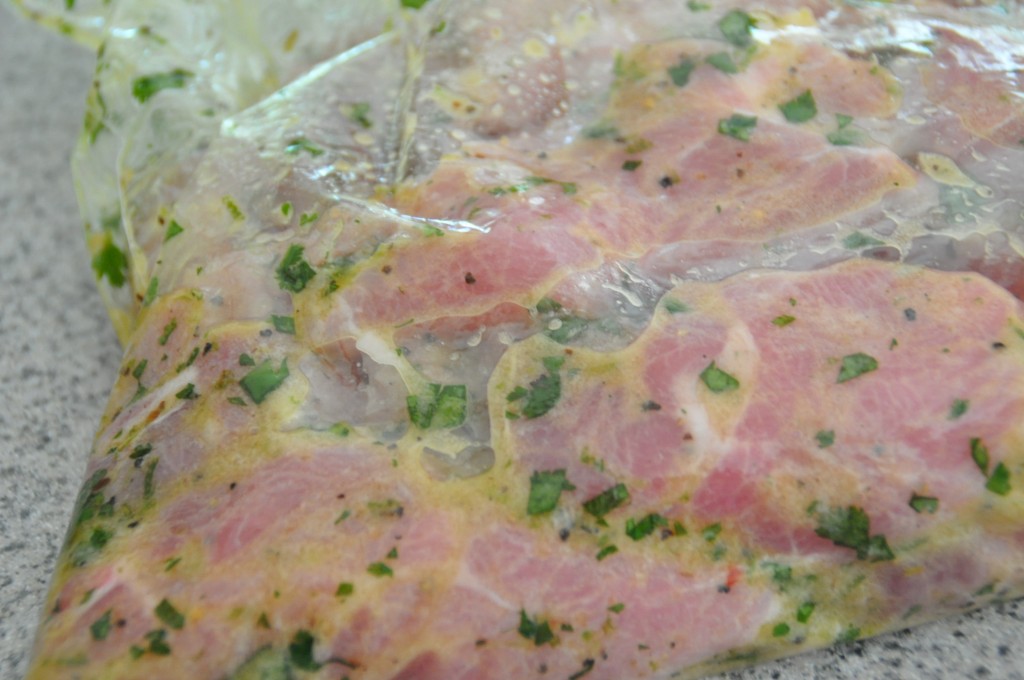 Squeeze the air out.  Marinade for 30 minutes at room tempurature if you are in a hurry (if you are marinating shrimp, keep it refrigerated) or up to 6 hours in the refrigerator.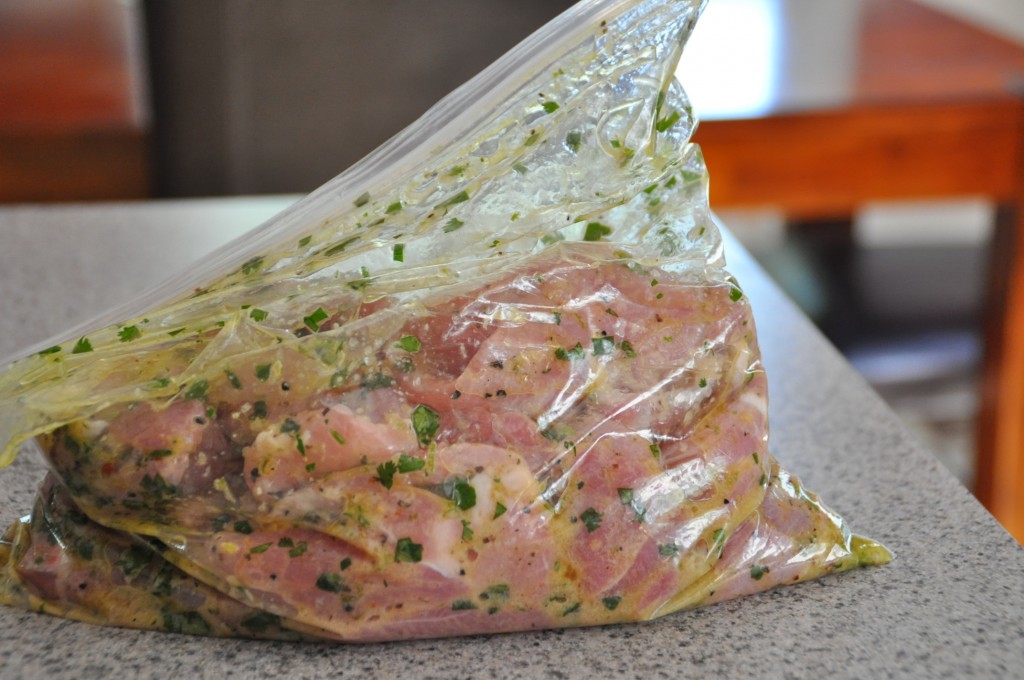 I prefer to grill mine.  You certainly can cook in a cast iron pan.  I used a pork scallopini cut so I could grill quickly.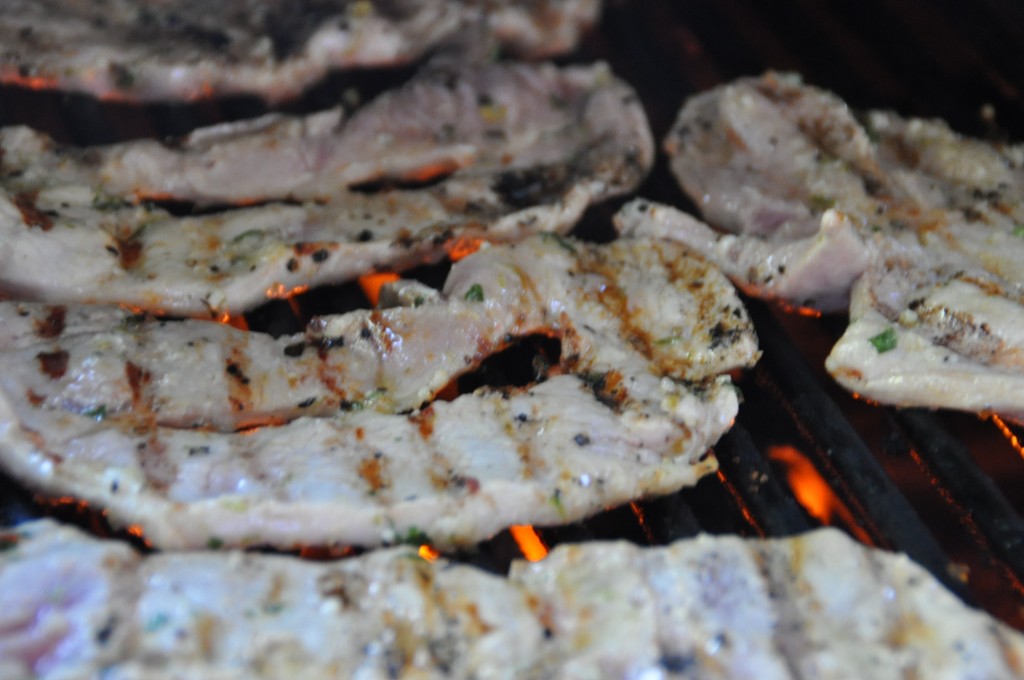 I like to cut up my peppers and onions and cook them in a cast iron skillet on the grill.  This allows me to stay at the grill and watch my meat.  Sometimes a grill the veggies by halving them and coating them with a little olive oil, then slicing them up just before serving.  But I have found that they cool too quickly and I like mine piping hot.   I get them started while the meat is marinating.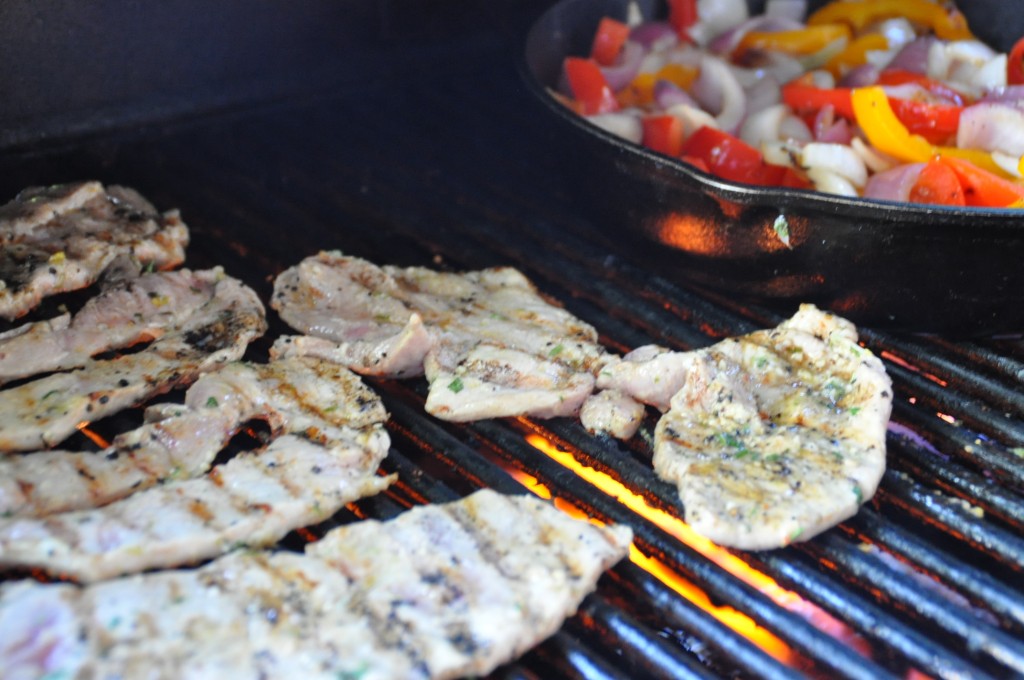 Once cooked,  slice into strips.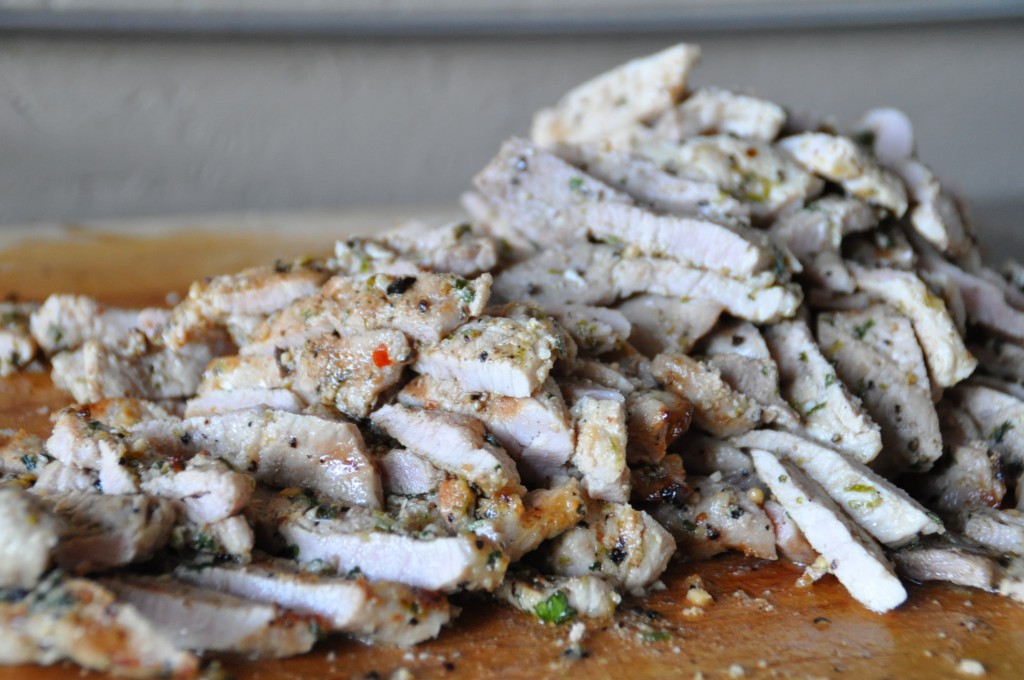 Go on, you know you want some!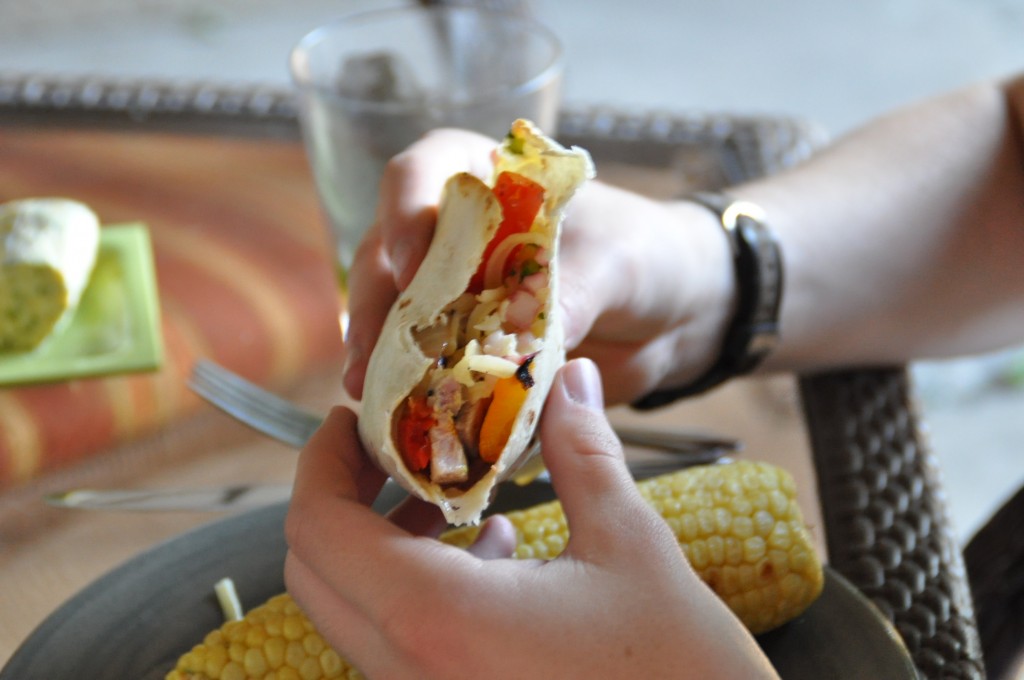 Pssst, I have a secret, if you leave all the condiments off of them, they are actually healthy!