Friday Fish Day! Fish Friday! Fish Fry Friday! I don't know if it's all the Fs or if fish on Friday is a religious hold over, but fish on Fridays always sounds good to me. Of course fish on any day sounds good to me. Fresh fish in Montana is especially good, since it is such a treat. So here I was, cruising the grocery store and what to my wandering eyes should appear? Fresh catfish, no really….not previously frozen. It was farm raised and not wild, but it was catfish and I love me some catfish.
When McGyver and I lived near the (M-i-crooked lettered-crooked letter-i-crooked letter-crooked letter-i-hump back-hump back-i) Mississippi (sorry I always have to do that to make sure I spell it right) River, we used to ride our Harley's down the River Road. The Great River Road was developed in 1938 by the 10 governor's of the states that bordered the Mississippi. We would drive through Alton, IL (yes, Alton Brown did one of his Feasting on Asphalt trips through there, and pointed out that they are spelled the same but pronounced differently…consider me schooled), Grafton and then stop in Hardin. There was this little mom and pop restaurant right along the river that served the best catfish ever! Obviously they had excellent access.
The owner would go around with a platter of whatever food he was interested in sharing (pulled pork, pie, pork chops, etc.) and let everyone sample a bite. He knew his food was good and we'd come back for more. We always said to ourselves next time we are getting the whatever, but we always ended up getting the catfish and sweet potato chips with the maple butter. Guess since we only visited a few times a year, we just couldn't bring ourselves to get anything else.
Seeing that little package of catfish just brought back all the great memories. To top that off, I've had some bizarre craving for remoulade. Certainly remoulade is no stranger to catfish, it was a match meant to be.
Personally I like my catfish fried in cornmeal. I think it's the way it should be. Maybe it's because the first time I ever had it, the catfish had this wonderful crunchy cornmeal crust. Or maybe I'm just an old dog and I don't want to learn a new trick.
I mixed up my cornmeal with some spice after soaking the catfish in buttermilk. Fried it up nice and crispy. As you can see in the photo, my oil was just a wee bit hot when I put that first side down and it got a little dark. Still yummy though.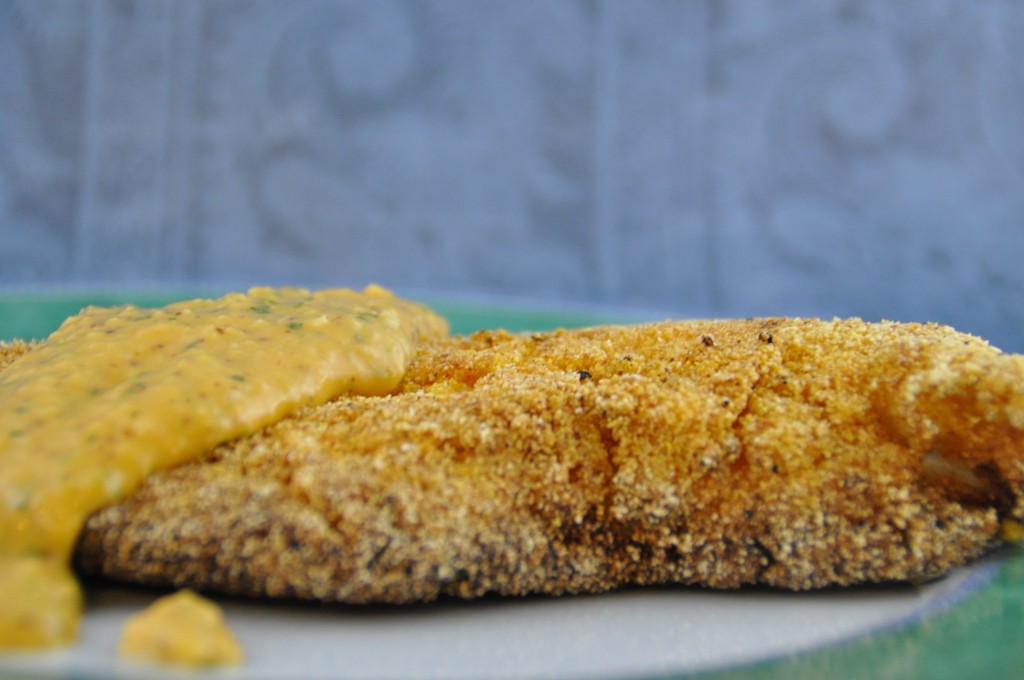 Before I made the catfish I prepared my remoulade so it would have a little time to sit and let all the flavors blend.
Coarsely chop up some onion, green onion, garlic, celery and parsley. Put it all into a food processor or blender.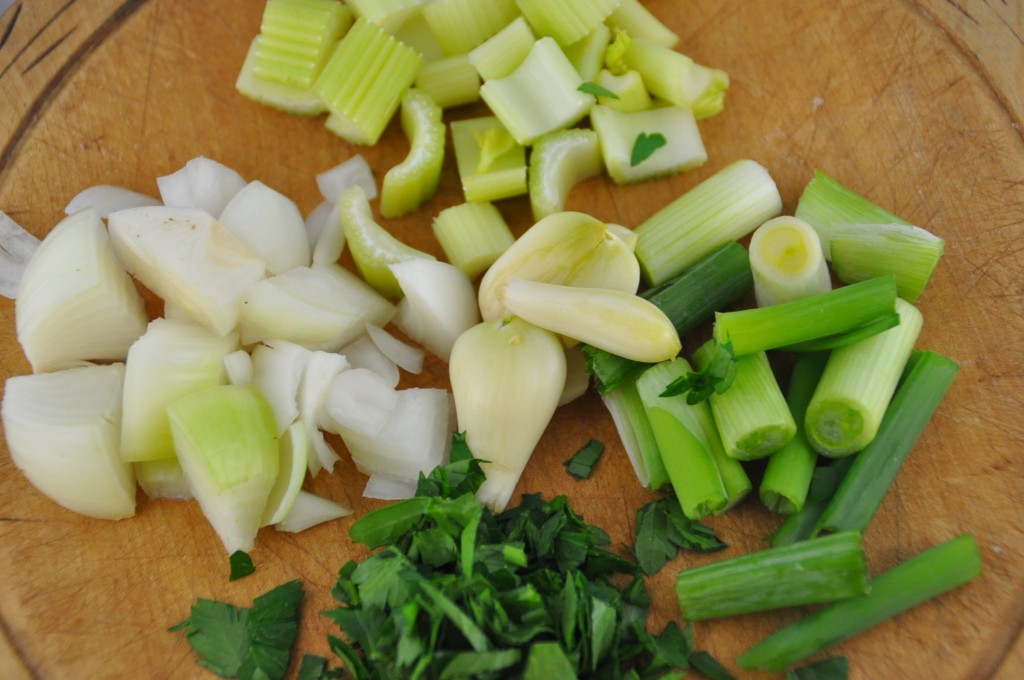 Add to the blender, salt, pepper, cayenne, ketchup, prepared horseradish, yellow and Dijon mustard. Also add but not pictured, lemon juice and vegetable oil.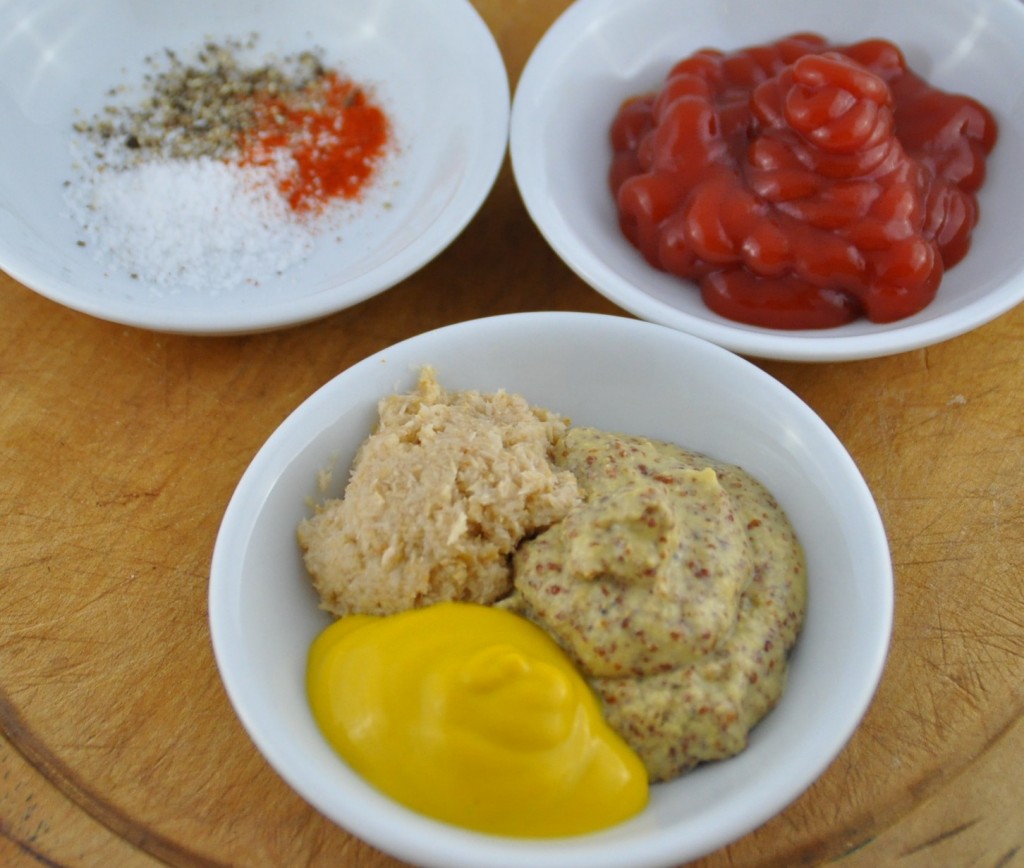 Blend it up. Put it in a container and chill for 15 minutes or more.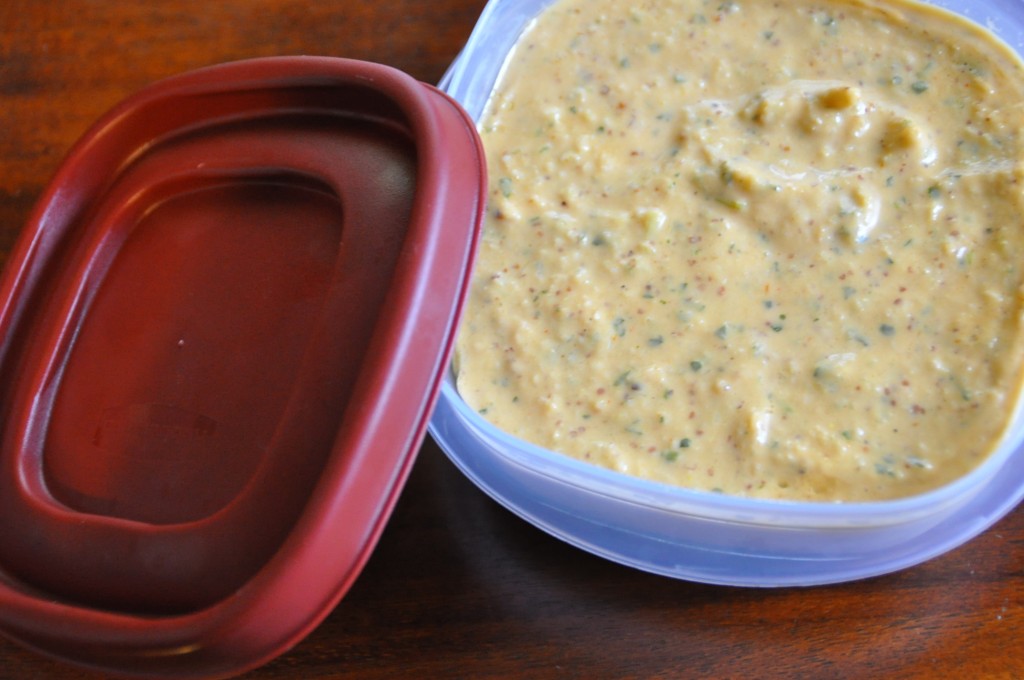 Once that catfish is nice and crispy and golden (not black, or dark golden or dark brown), serve it with the best remoulade sauce you've ever had.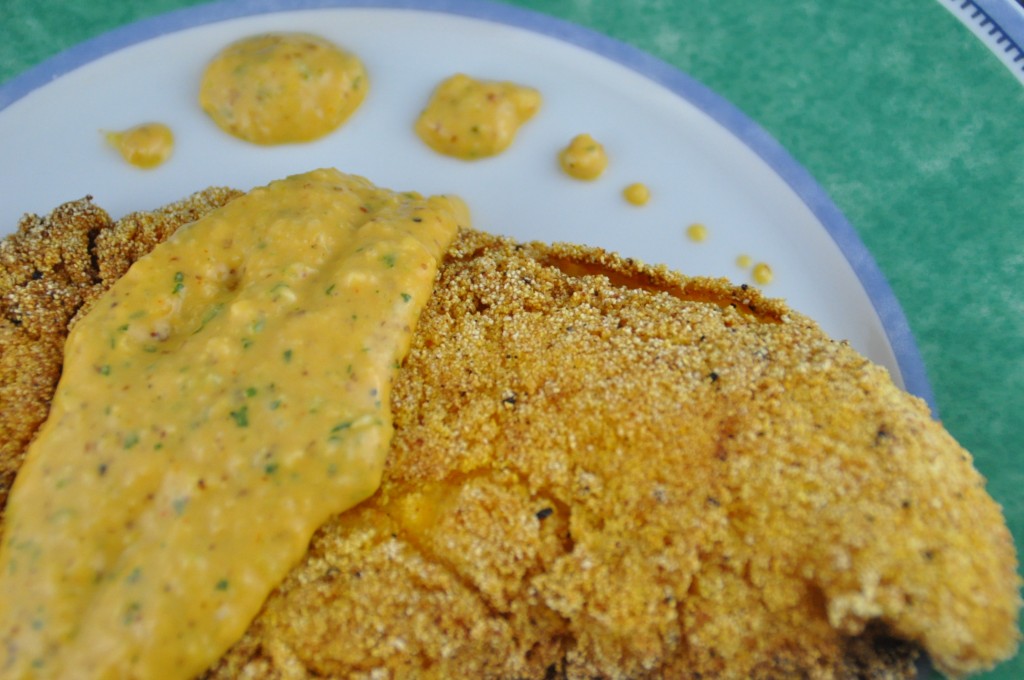 Memories and food, they always seem to go hand in hand with me.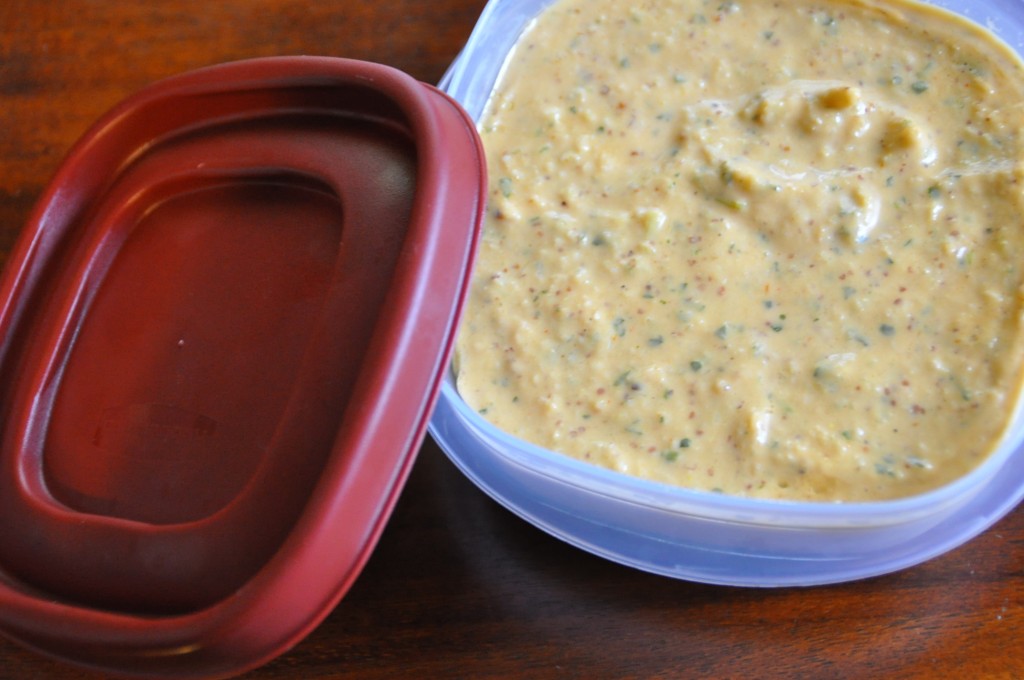 Remoulade 
2016-06-14 11:20:28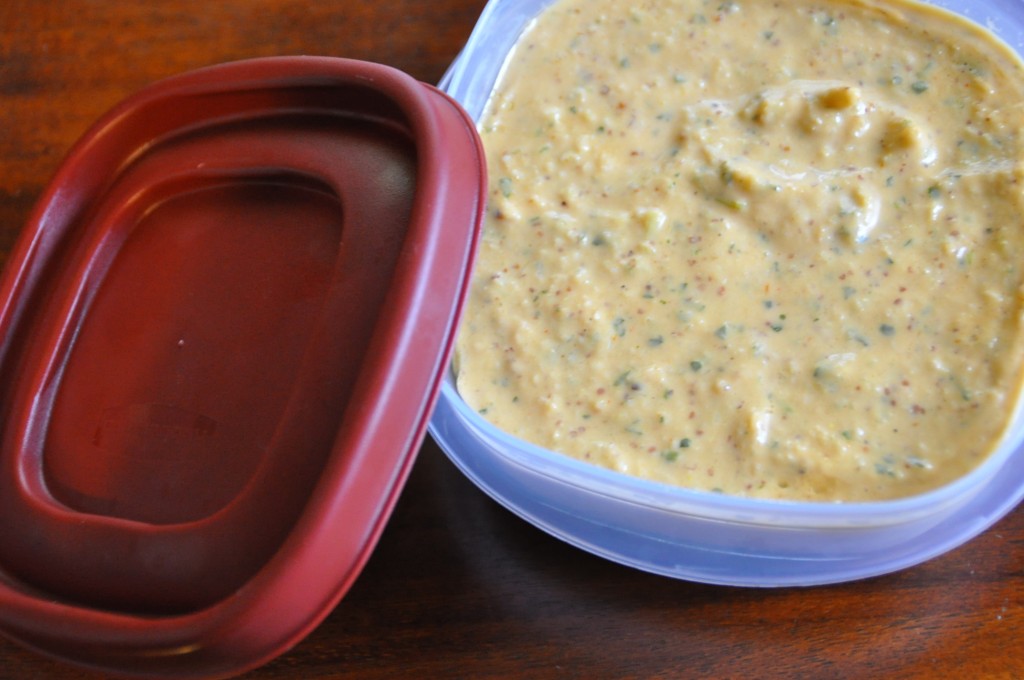 Ingredients
1/4 c coarsly chopped onion
1/4 c green onion, chopped
1/8 c chopped celery
2 T lemon juice
1/2 c vegetable oil
1 tbs chopped garlic
1 tbs prepared horseradish
2 tbs dijon mustard
2 tbs ketchup
1 tbs chopped parsley
1/2 tsp salt
1/8 tsp cayenne
fresh ground pepper
Instructions
Put all ingredients into a blender or food processor.  Mix until completed blended.  Wait at least 15 minutes before serving.
The Kitchen Witch http://www.thekitchenwitchblog.com/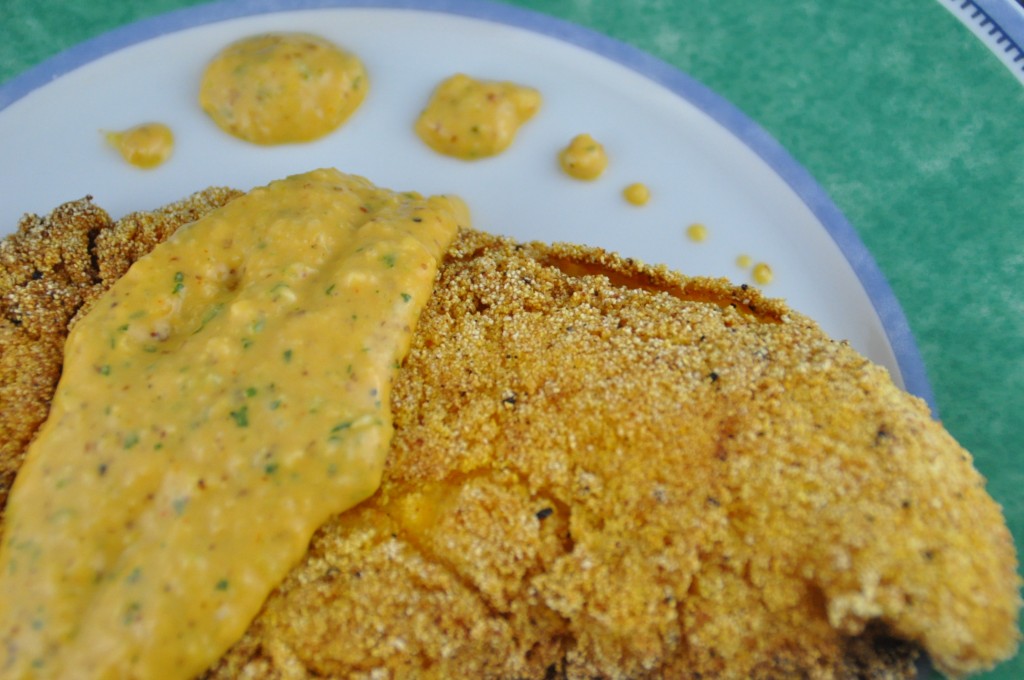 Fried Catfish
2016-06-14 11:21:56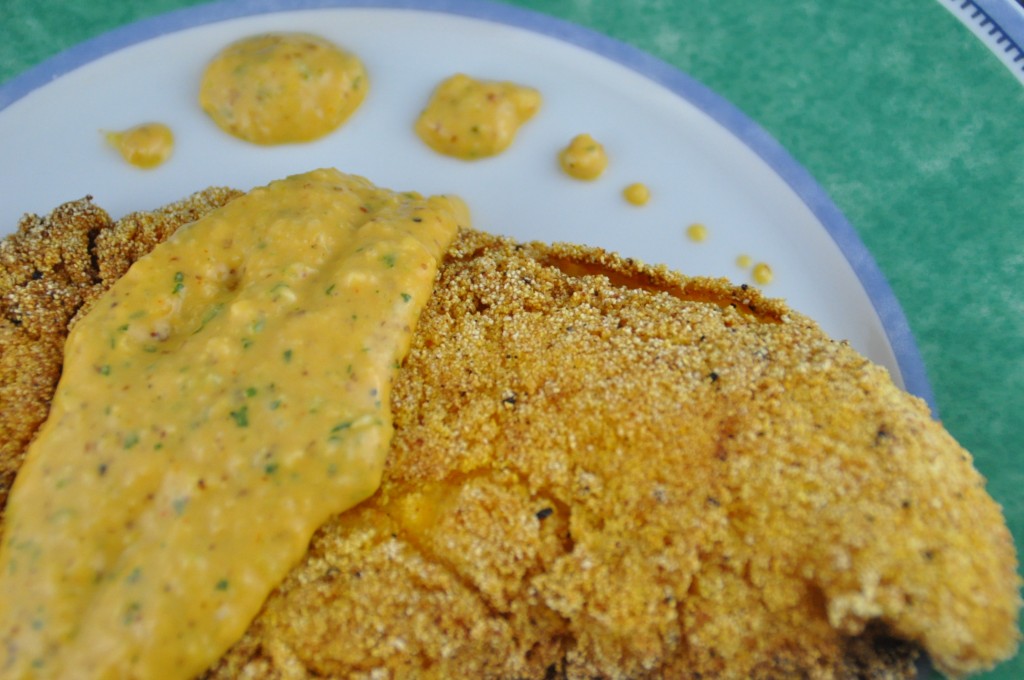 Ingredients
1 lb catfish fillets
1 c buttermilk
1 c cornmeal
1 1/2 tbs Johnny's seasoning salt
1/2 tsp cayenne
Vegetable oil for frying
Instructions
In a medium bowl, soak catfish fillets in buttermilk for 15 minutes.  Heat enough vegetable oil in a cast iron skillet to go up 1/4" of the fillet.  The oil should get to about 350°, trust me, you'll want to check or else.  Inn another dish, mix the cornmeal, seasoning salt and cayenne.  Remove the catfish from the buttermilk, one fillet out of time and coat with the cornmeal mixture.  Fry the fillet for about 3-5 minutes on each side, depending on the thickness of the fillet.
Notes
Note:  If you have a very thick fillet you may want to turn the oil down and cook for longer or finish it in the oven.
The Kitchen Witch http://www.thekitchenwitchblog.com/