A couple weeks ago I was checking out the submissions for the Foodbuzz Picture Perfect challenge, and one of the submissions just kept sticking in my mind.  It was The Joy Cupcake submitted by The Lunch Box Project.  Being the non-baker type this really recipe really appealed to me.  Plus I got what the joy was right away.  How fun to find a surprise inside the cupcake.  I didn't actually plan to make these, however, as I was cruising down the grocery aisle (#3 in my case) I found myself picking a box of Red Velvet cake mix and a tub of cream cheese frosting. 
Maybe it was the upcoming holiday that made me go with the Red Velvet mix.  It is sort reminds me of blood, I was even thinking if you put a gumball or jawbreaker in the center of the filling it would look kind of like an eye?  I didn't have any of those things, although I did for a moment think about opening up some of my Halloween candy (Dots).  But I would probably have to open about 24 boxes to get that many green dots (green seemed like it would look the best), breaking into the kids candy seemed like the wrong thing to do.  So I didn't, maybe next year?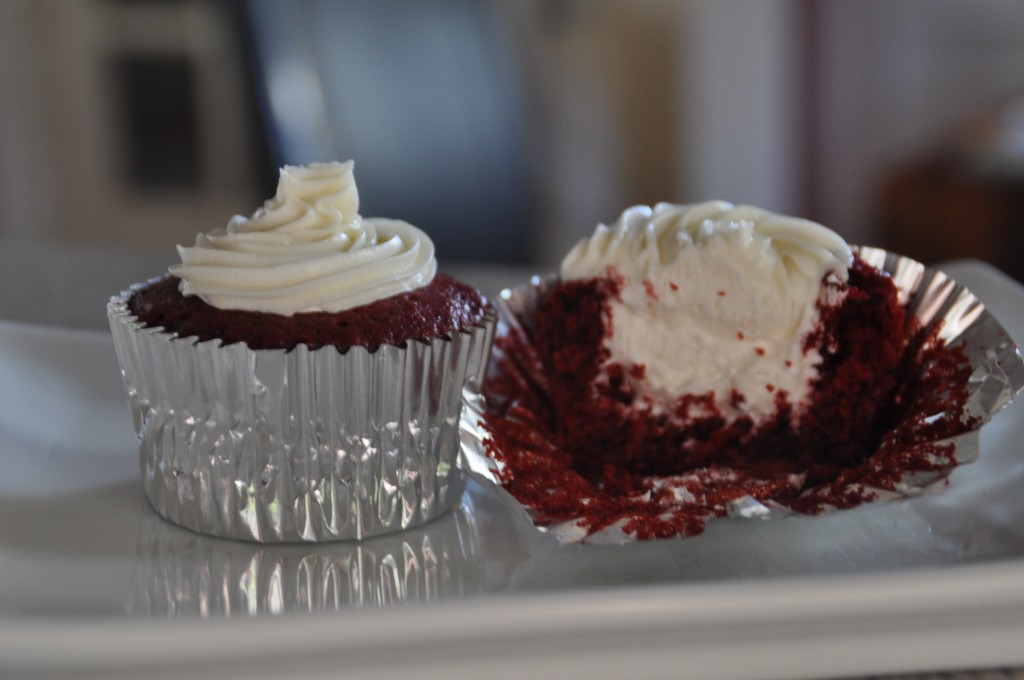 I started with the cake mix.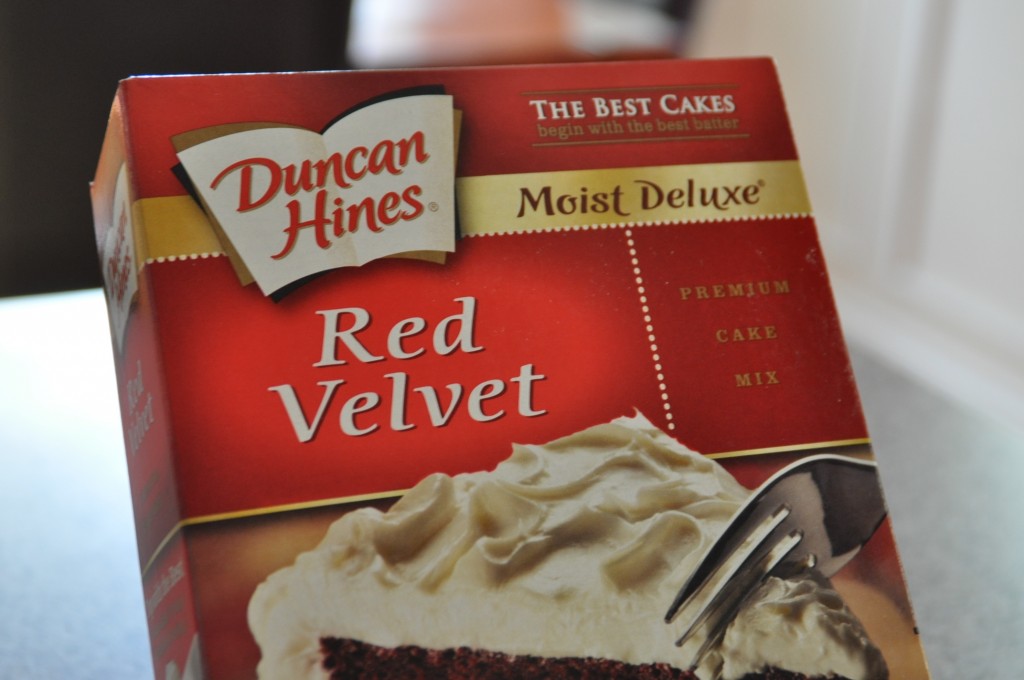 Which called for eggs, water and oil.
Have you ever seen a cuter egg?  Yeah for Breast Cancer awareness.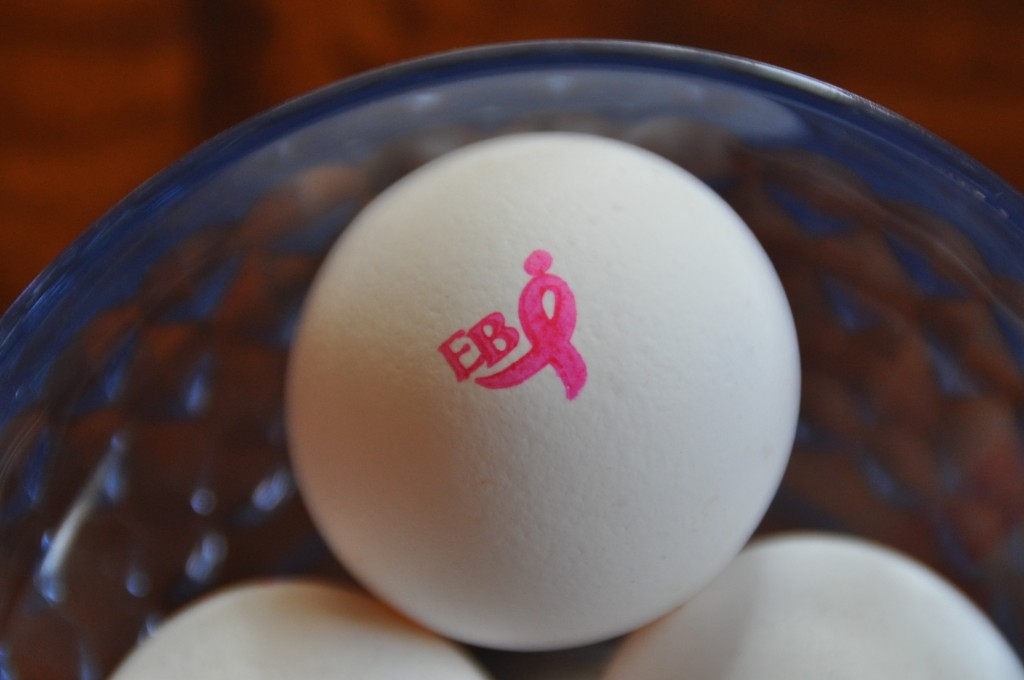 I mixed the mix, following the directions exactly.
Nice pool of blood, Muhwahaha…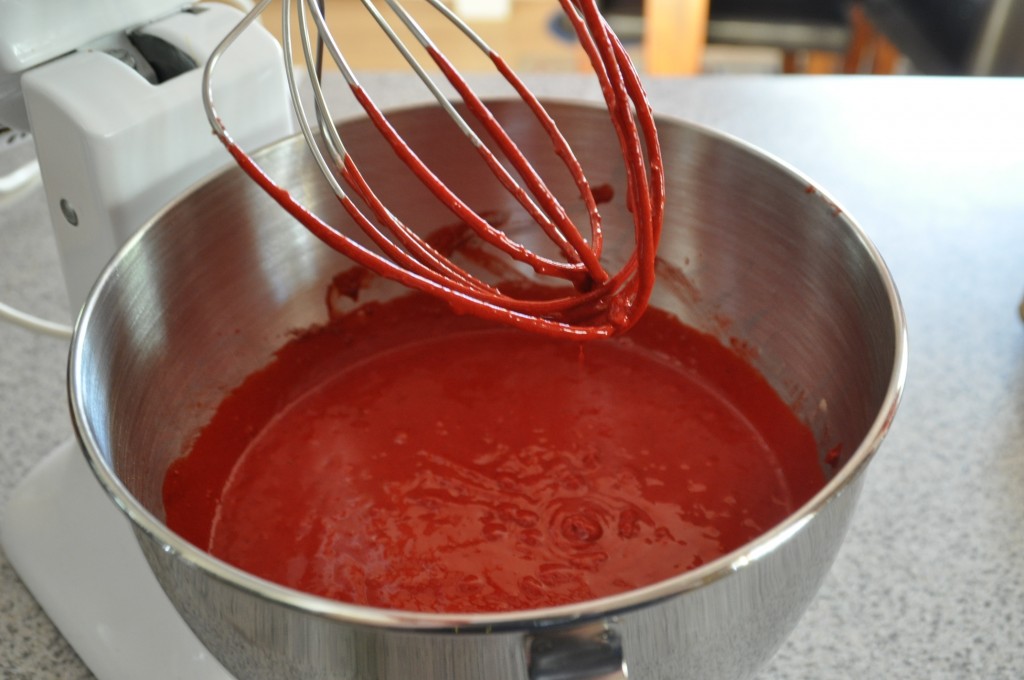 I filled the lined cupcake pan.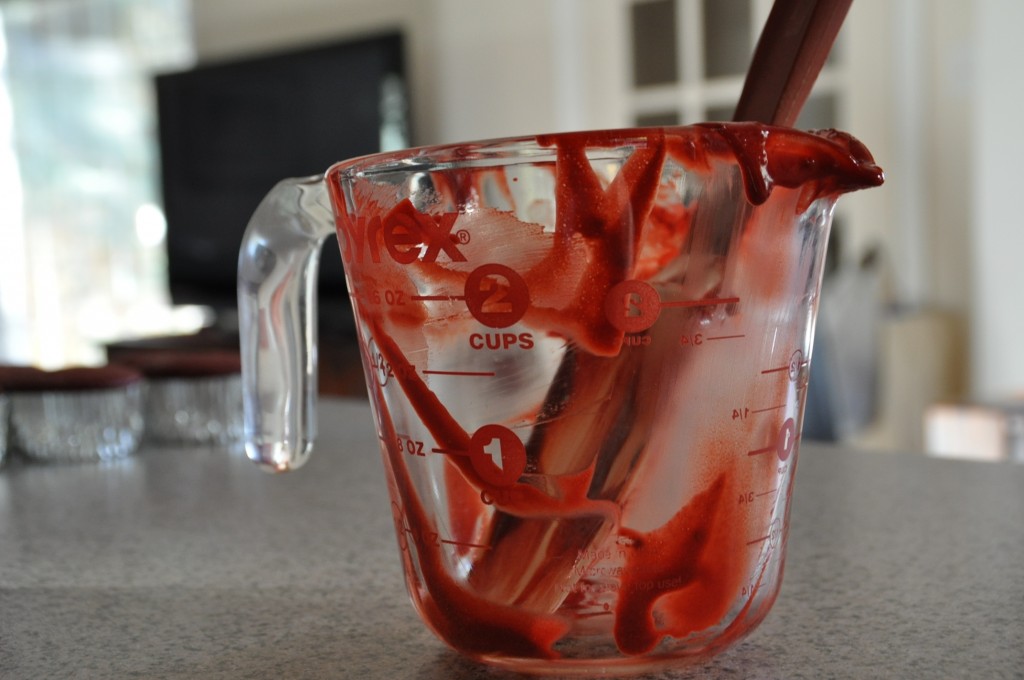 I also learned a valuable lesson, don't use your finger to wipe the edge of the dish to prevent drips.
I'm bleeding….
actually the cake mix stains, no amount of licking my finger could get it off.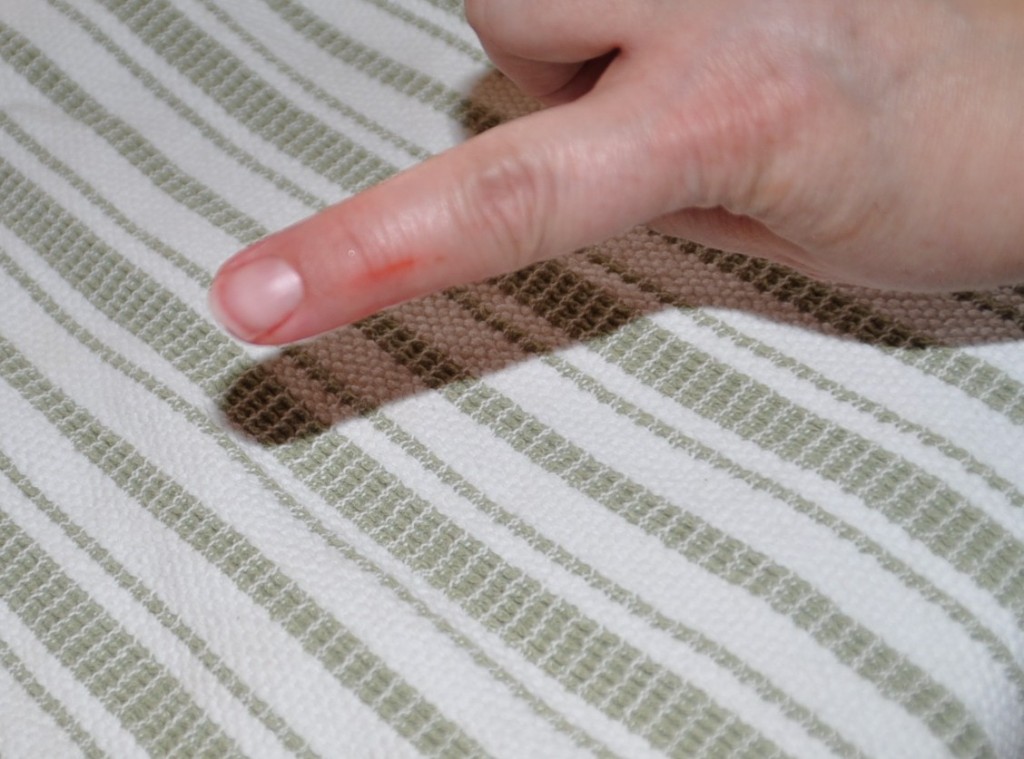 While the cupcakes were baking, I was doing some different menu planning.
Different for me that is.   Can you figure it out?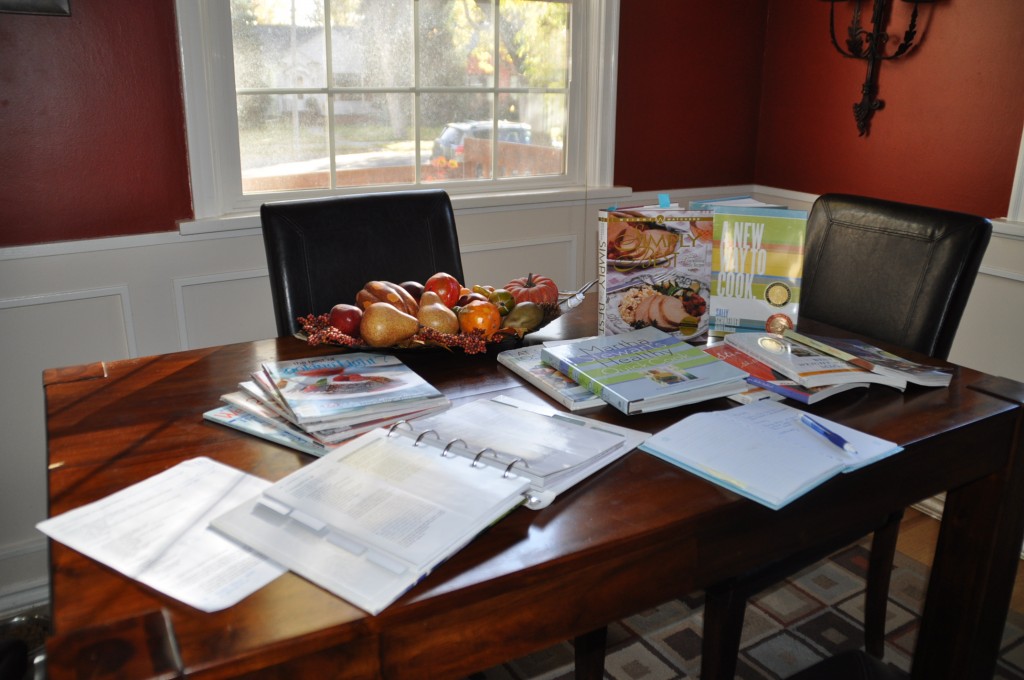 Mystery on Halloween, unplanned appropriateness.
Let the cupcakes cool completely.  Really, don't rush this step.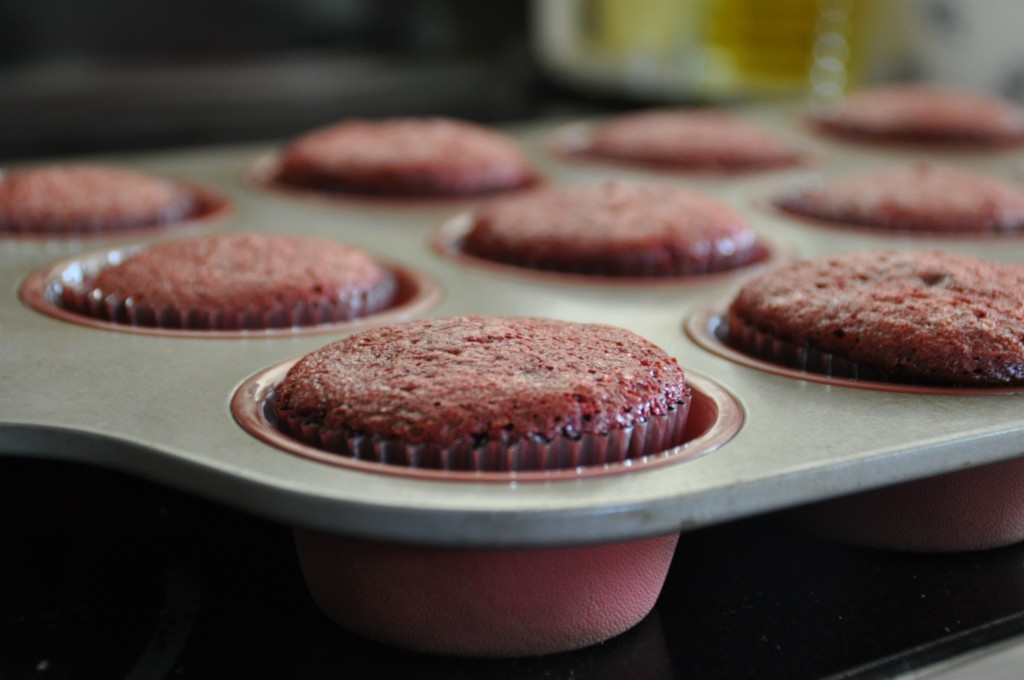 Using a small spoon scoop out the middle.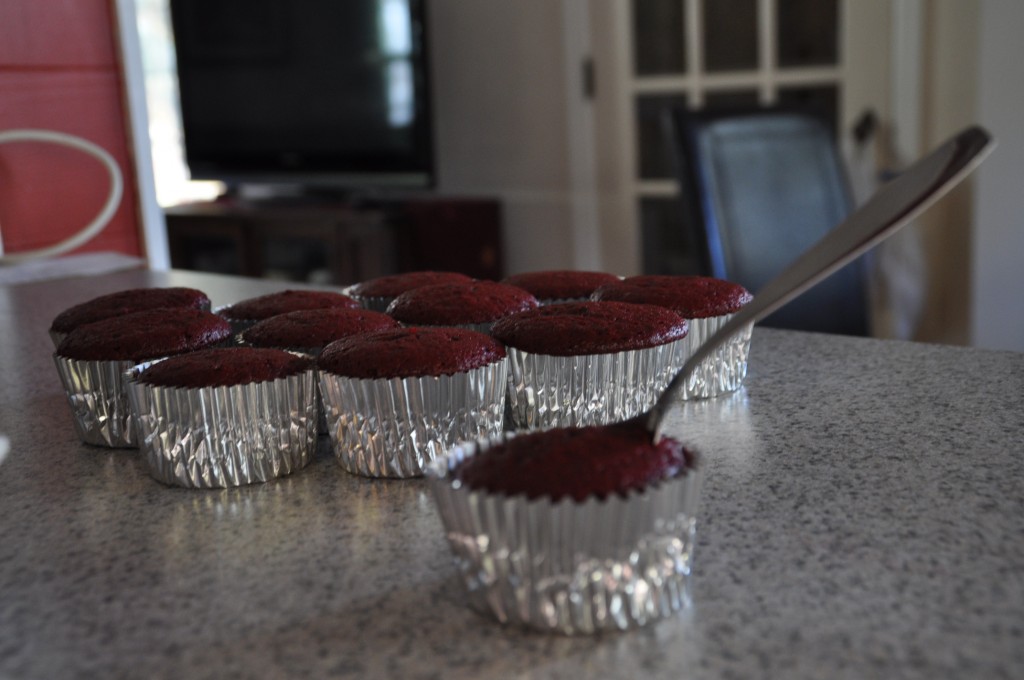 Make room for the joy.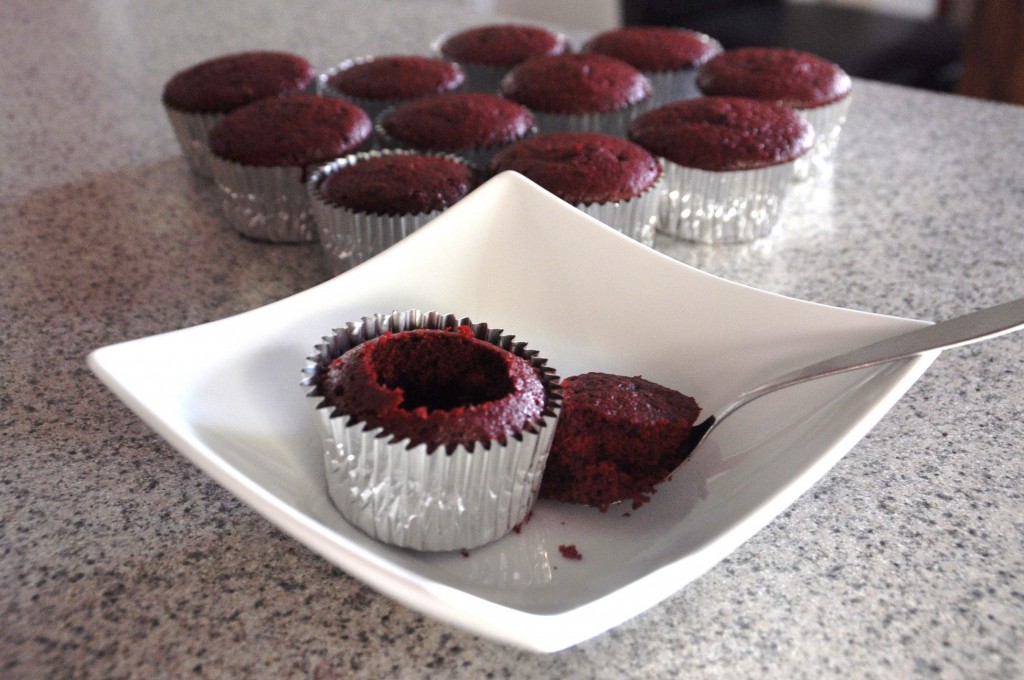 Wondering what to do with all the innards?  If you don't have a teenager in the house, you could probably make a trifle.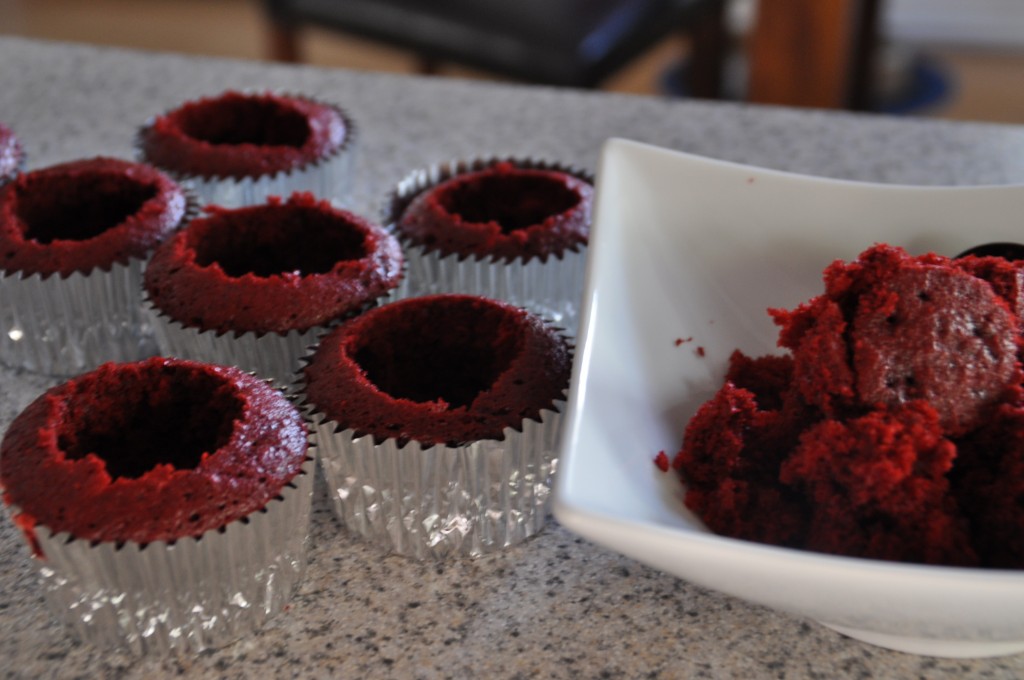 Fill the cupcakes with whipped cream or pudding, or jam or lemon curd, and so on, and so on.
Since I didn't really plan these, I didn't buy anything special for the joy part…fortunately I had a tub of CoolWhip handy!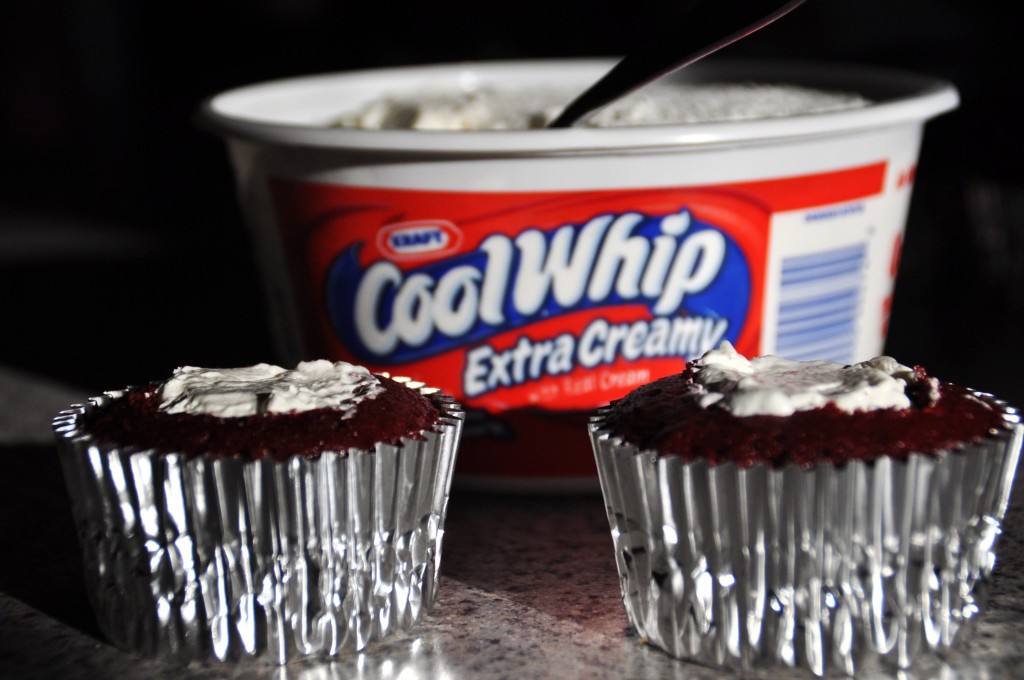 Fill the cupcakes and top with frosting.
I had to go and dig deep to find my frosting tips.
BTW, a zipper top bag substitutes as a great frosting bag, especialy if you are to lazy to make a proper bag from parchement paper.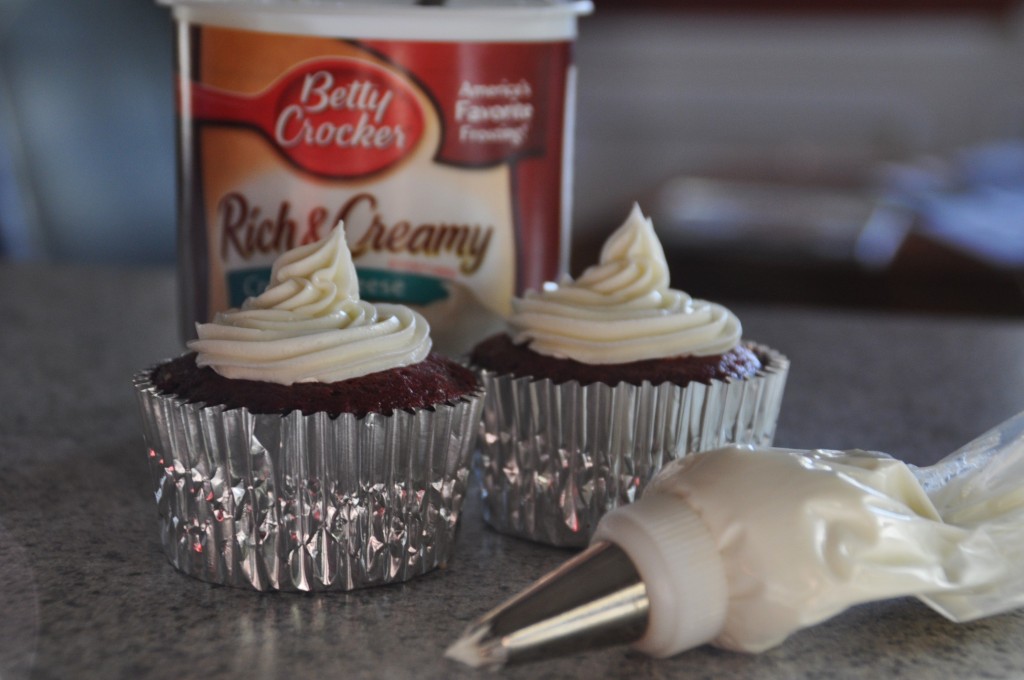 Can you taste the joy?
No?  Then hurry up and go make them, you must taste the joy!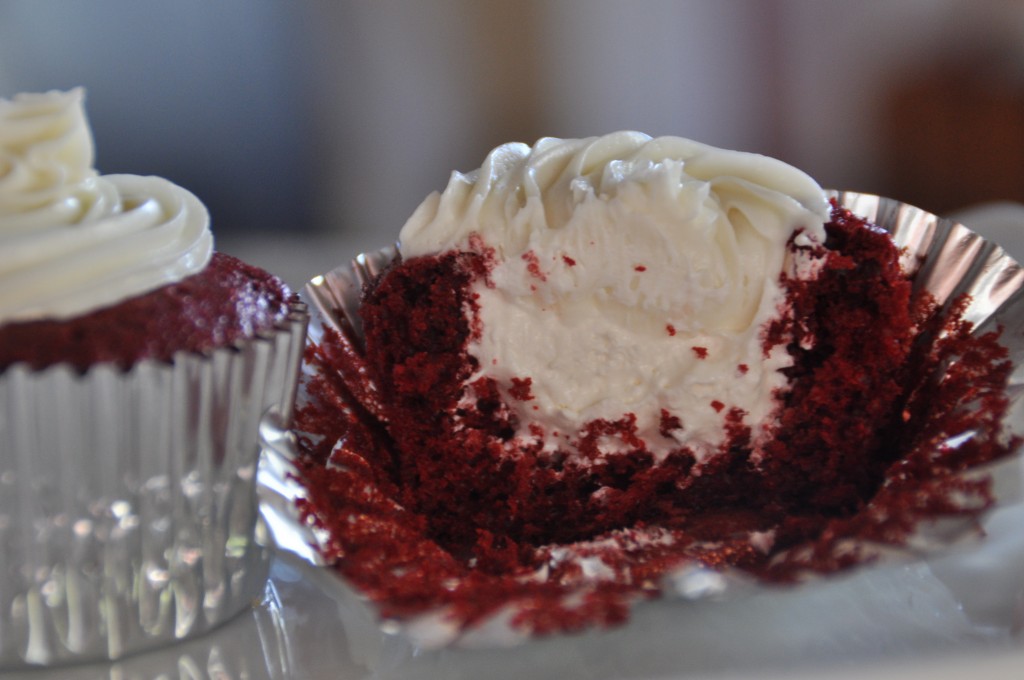 Speaking of joy, I wore flip flops today.
 (Normally in Montana it would be a parka this time of year, that may be a wee bit of an exageration, but you get what I mean.)
Please, if you haven't done it already, go visit The Lunch Box Project blog.