I spent this last weekend in San Francisco with my daughter Leah.  We flew down for the Foodbuzz Festival (later post), which nicely coincided with my birthday!  Let me take you on a photographic journey of our visit through the city (with only minor comments).  We booked a bus tour to hit the highlights since we had so little time to see the city and do all the festival activities.  The bus tour took care of most of it for us, plus it was a beautiful November day!
Note:  Photos are not in much of any kind of order.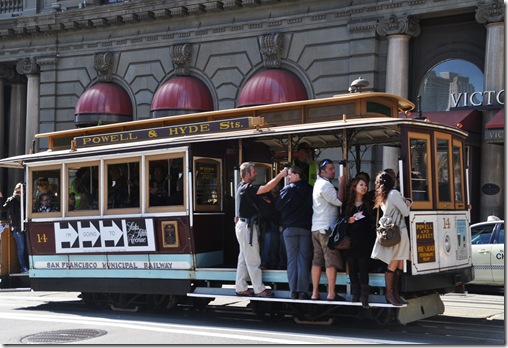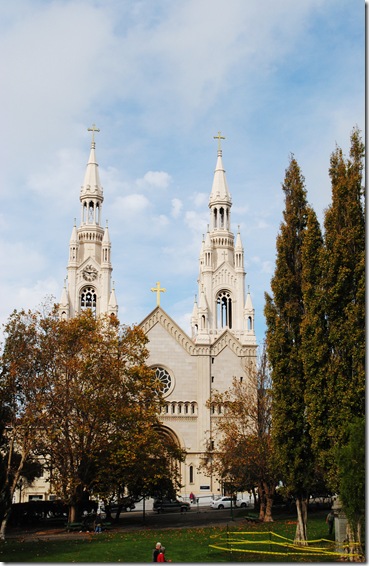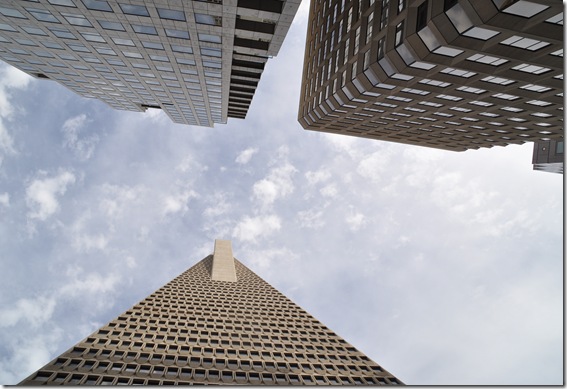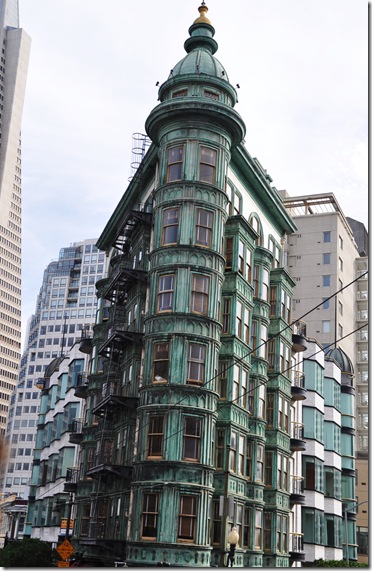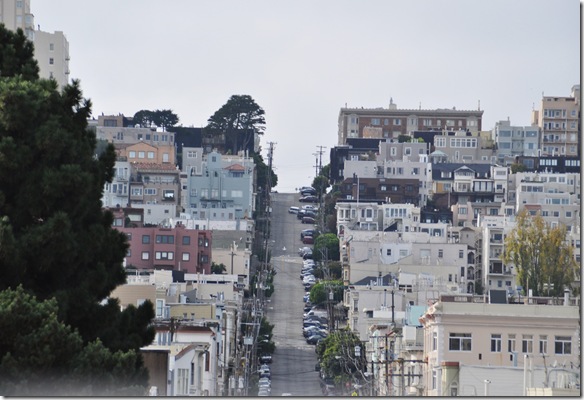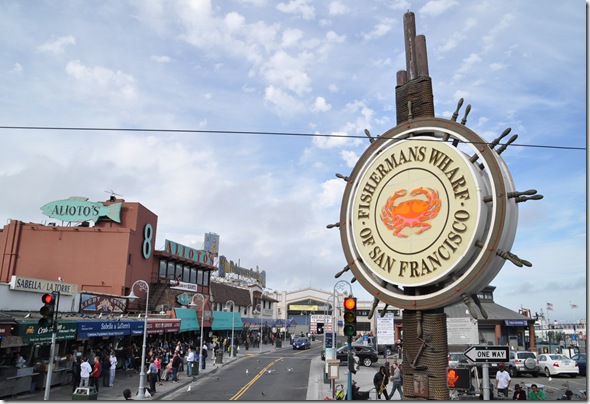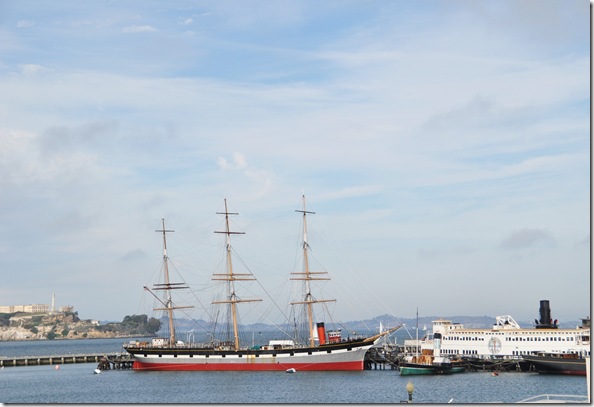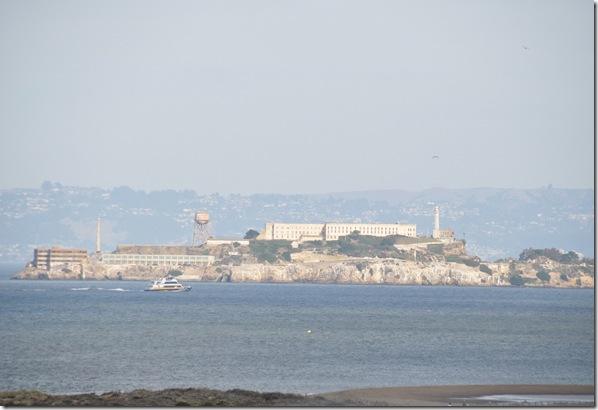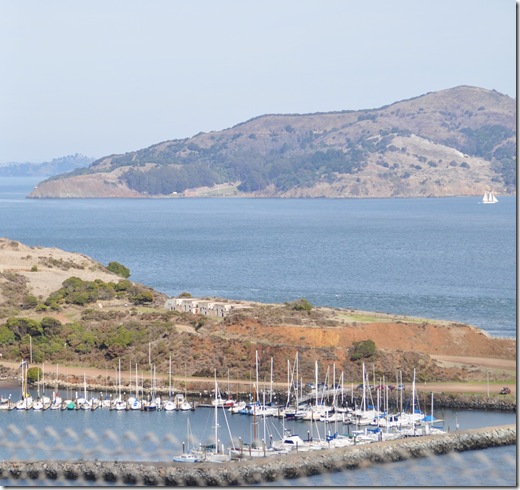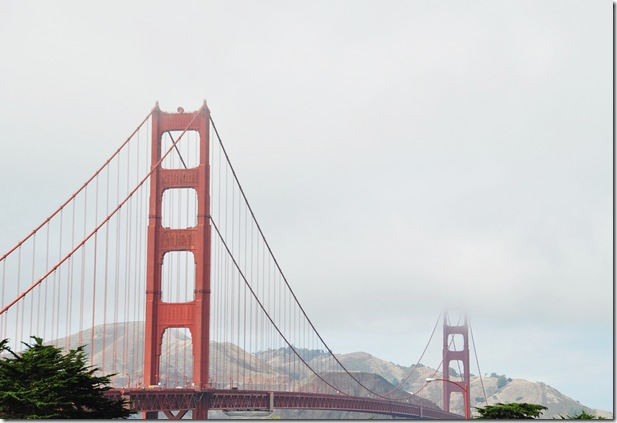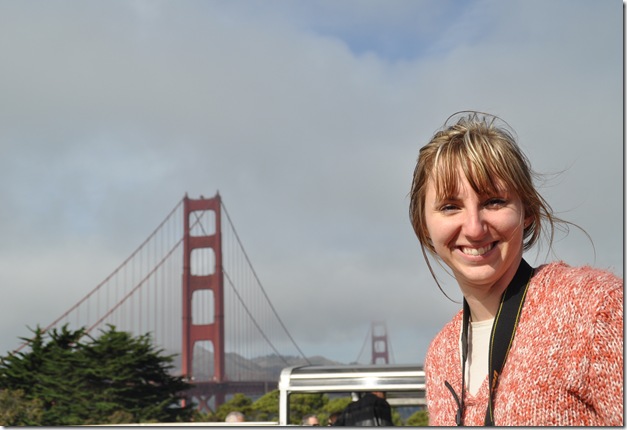 This was my view most of the time

the draw back to an open air bus on the windy coast.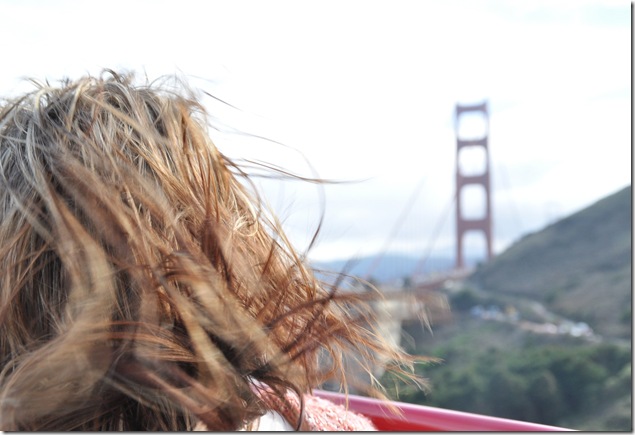 This next photo was taken moments after the other, the sky can change very quickly in San Francisco.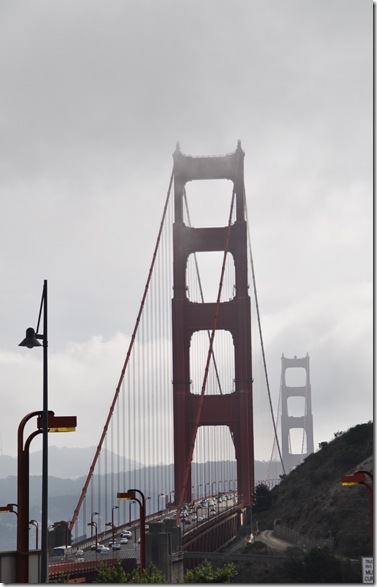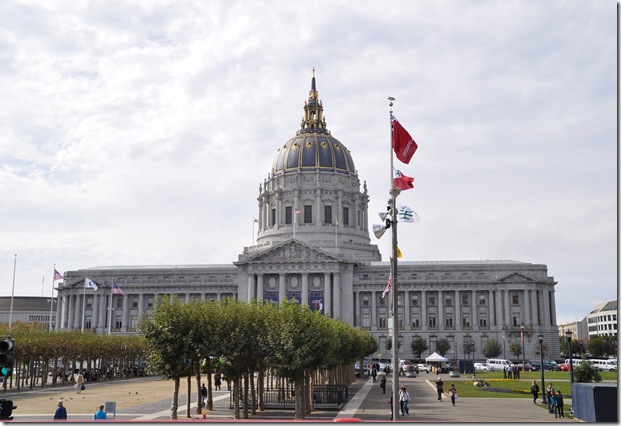 Do you think they are proud?  This was on the capitol building.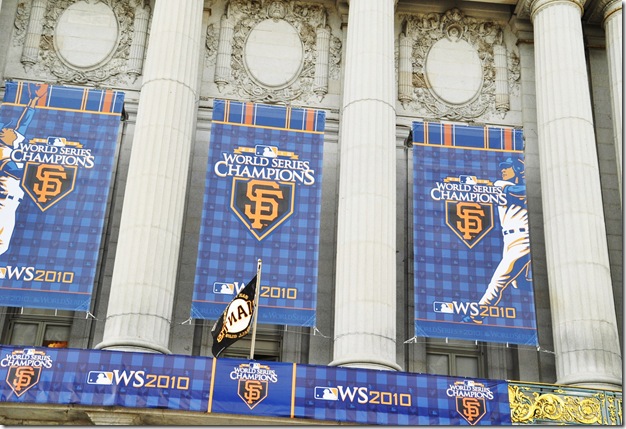 I fell in love with all the colors. Very Bohemian.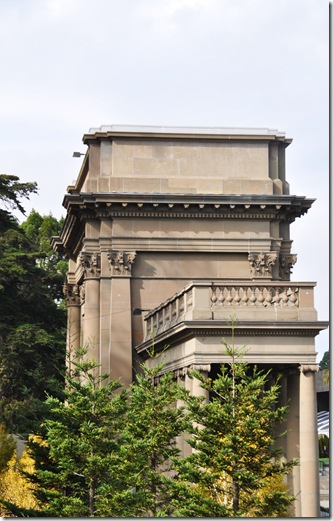 These cables are everywhere, so hard to take pictures of anything without a cable running through it.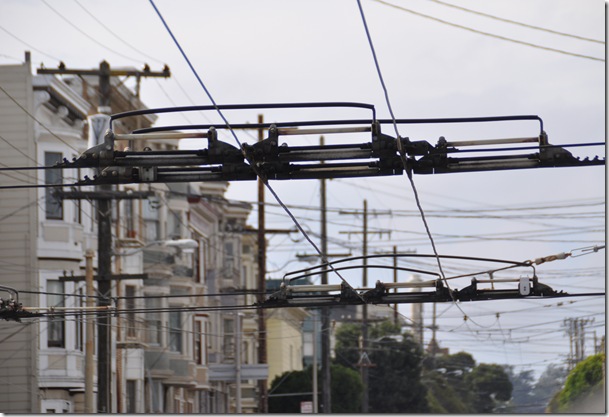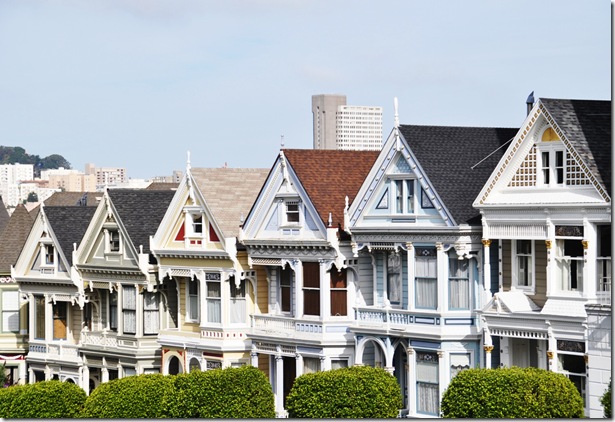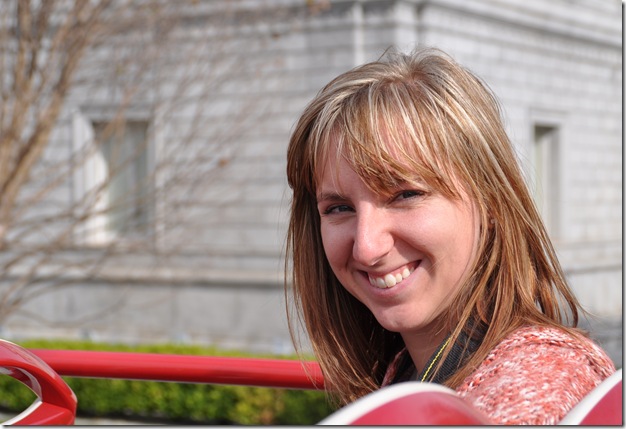 San Farnciso has so many parks.  Leah and I checked out one near our event.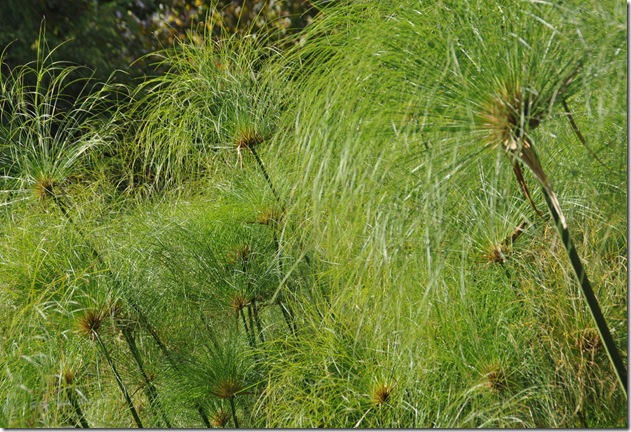 We ended our trip by visiting China Town.
I expected San Francisco to be rainy and cold in November, it didn't disappoint me.
On Sunday, our last day, we got to experience the real SF November weather and Chinatown.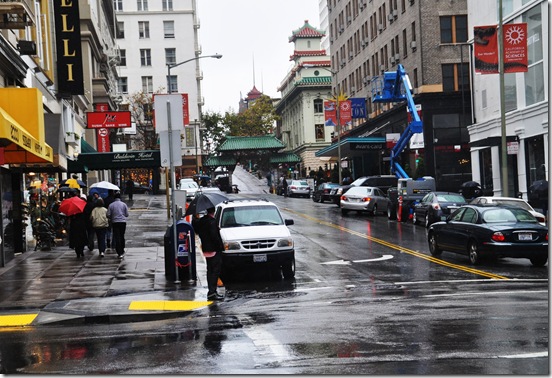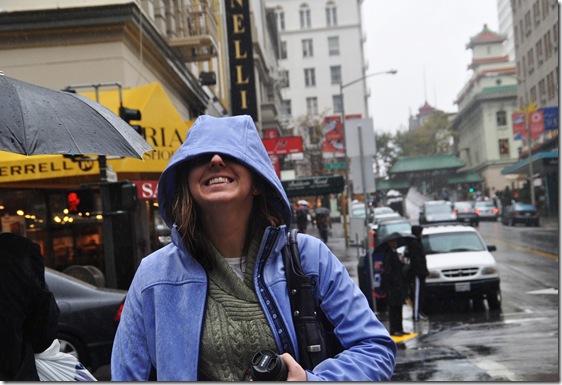 Couldn't resist the shopping!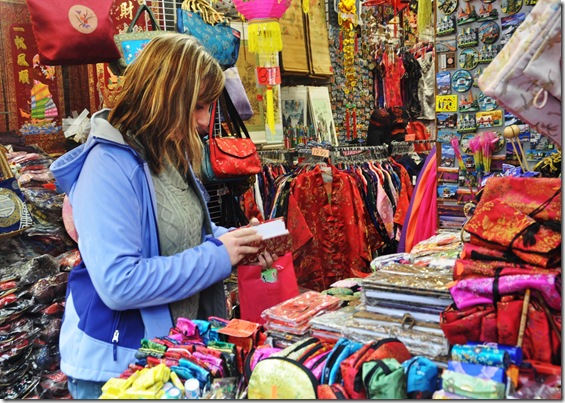 We loved San Francisco!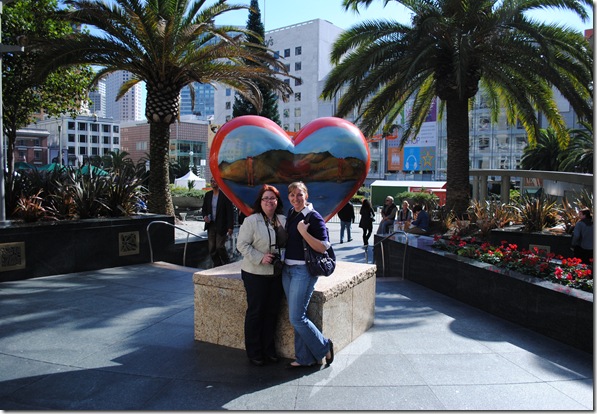 Make sure you visit Leah at Leftovers 4 Lunch for more and maybe some of the same pictures.