Food, Wine and Fun.  Food, Beer and Laughs.  Food, Wine and Friendships.  Food, Beer and Inspiration. Food, Tequila and Party.  Food, Cosmopolitans and Birthday.  Food, Booze and a Great Time!
My roomies, aren't they adorable! Stepfanie from Spark People and my daughter Leah from Leftovers 4 Lunch.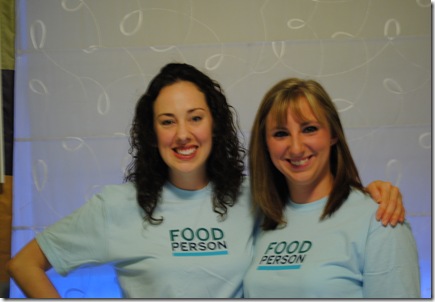 Saturday night was the big Gala.  Seemingly every event begins like this….
The venue was spectacular.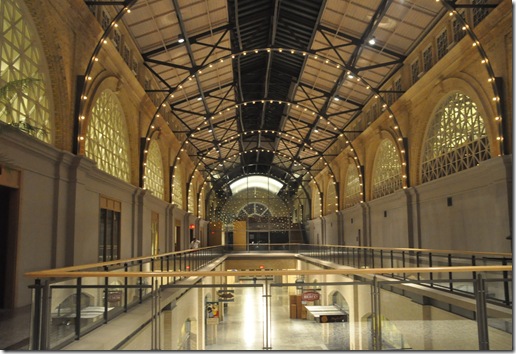 I'd like to give a shout out to Shane, our server.  He kept the wine flowing for me and "my friends" and made our whole dining experience just fun!
We started with a Roasted Golden Beet Tart.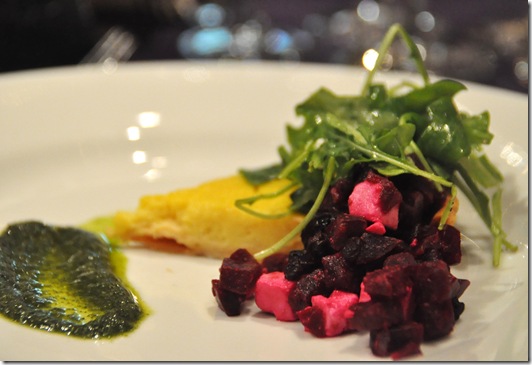 And then melt in your mouth Seared Scallops with Bonny Doon Vineyard Verjus Beurre Blanc.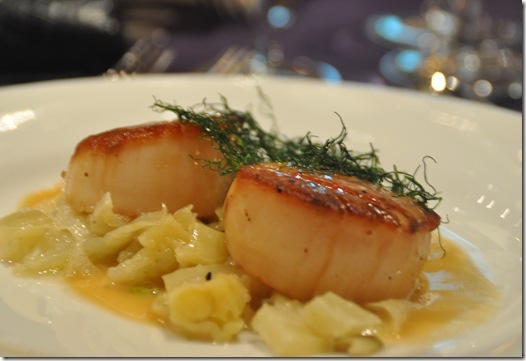 Followed by Rosemary and Garlic Infused rack of Lamb.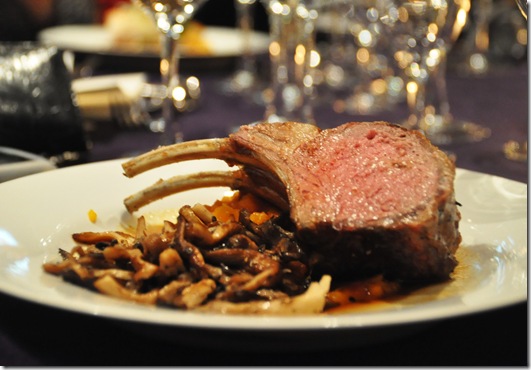 Finished with a light dessert of Tarta de Almendras with Oranges (and figs..superb)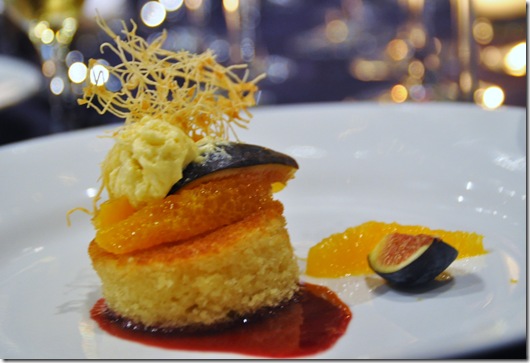 Every dish was perfectly paired with wine by Bonny Doon Vineyards.  If you haven't tried their wines, do so.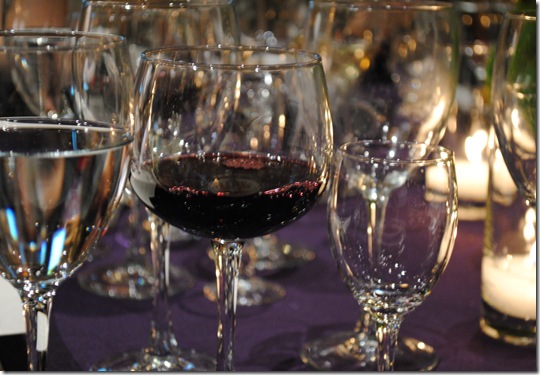 Lots of food Paparazzi.
We had a small adventure trying to hail a cab, let's just say our feet were not happy campers!  We tried to go to the Clock Bar but it was full so we hiked it back to our hotel.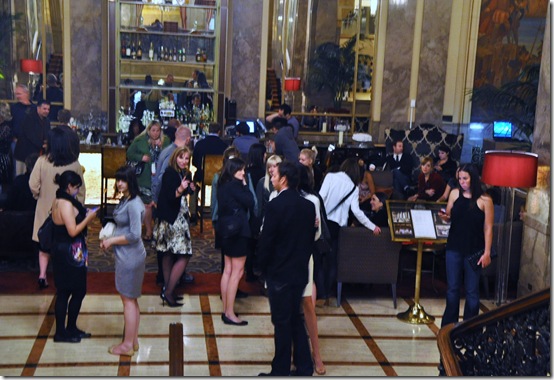 We hit the Starlight Lounge on the top floor.  This is when Leah realizes it's after midnight.  Know what happens after midnight?  No we don't turn into crazed Gremilins.  Accoding to McGyver nothing good happens after midnight, but in this case it turned into my birthday.
Which started like this.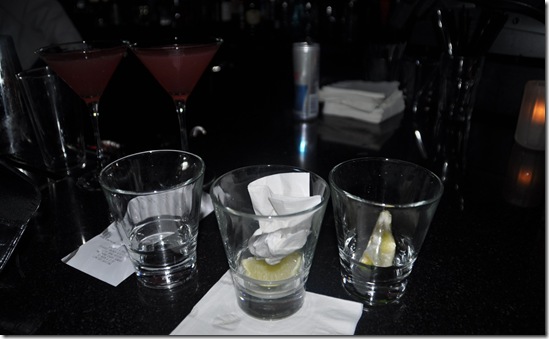 And continued like this….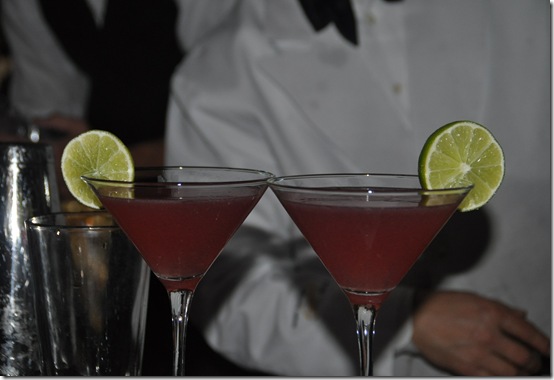 With a dash of this.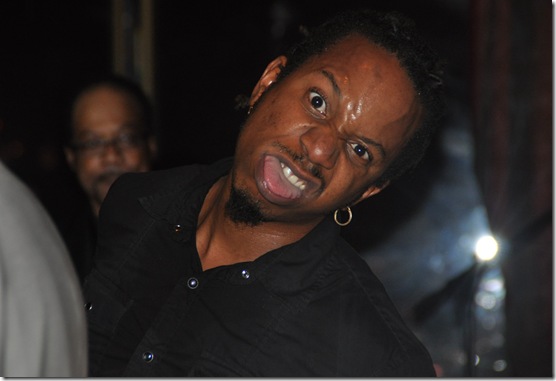 Ending with really squinty eyes….????
Think it's time to toddle off to bed.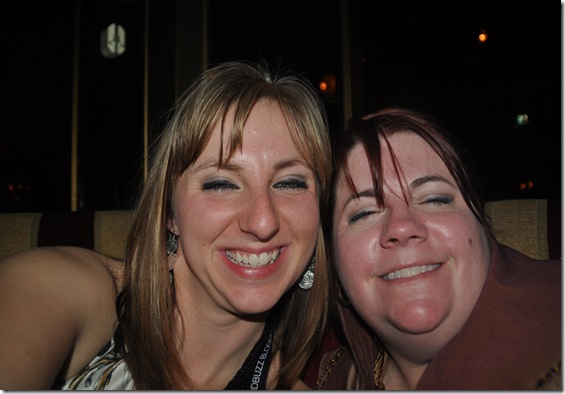 My poor baby, the morning after.  It was rough but she squeaked out a hung over smile.
I started my birthday morning with brunch.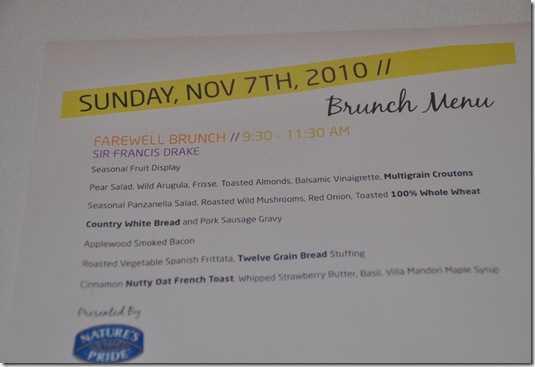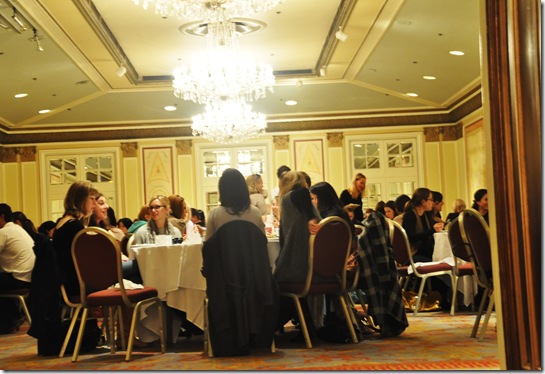 Umm, yeah, decided to skip the bar.  It was pay as you go, now if it were included…
Are you kidding, my liver will have to take a month off to recover.

Poor Miss Leah couldn't even finish her meal.  She went back up to the hotel room and I stayed and chatted with foodies@home.  We swapped dog stories, food stories, stories about chicken heads???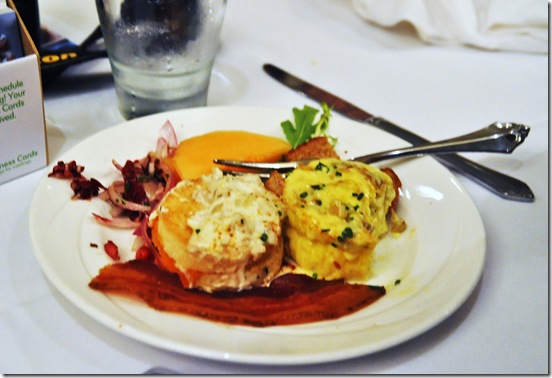 After packing and checking out of the hotel, Leah and I had some time before we left.  We stopped in at Teuschers which had the most adorable packaging and chocolates.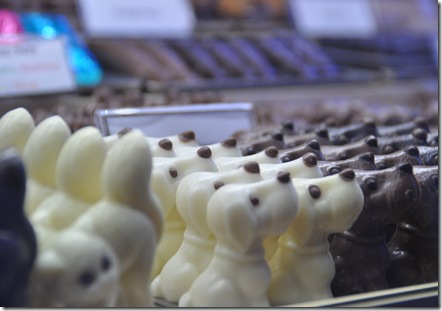 In the rain, we made our to Chinatown.  We stumbled across this tea shop (Vital Tea Leaf).  A perfect warm up for a couple of wet and cold tourist.
We both walked away with a bag of the Siberian Rose tea.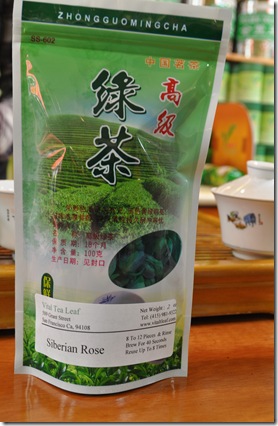 I ended my San Francisco food and drink experience at the Airport.  My waiter told me that Perry's was voted #1 for Airport Food.  Didn't even know airport food was rated.  I had the Ahi tuna melt, and I have to say, not bad for airport food.
Full, drunk and exhausted.  Repeat 2011.