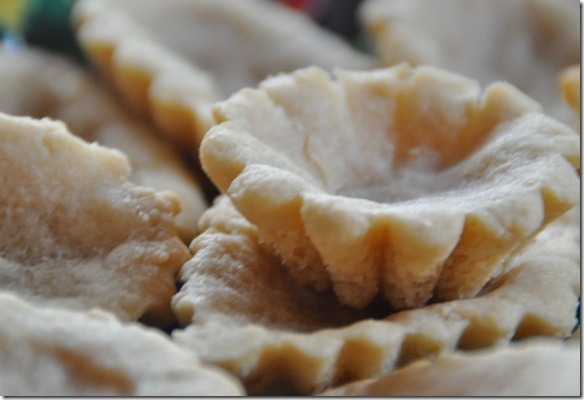 After living in Europe for over 8 years I learned that when someone asks you where your family is from, you say America. To say Germany or Iceland or wherever, they take it quite literally. Totally different from what we mean in the states. America is such a melting pot and very few of us are truly native Americans, so when we ask "where is your family from?", we mean "what is your heritage?". Heritage to Americans equals traditions, and the holidays really bring out the traditions in all of us.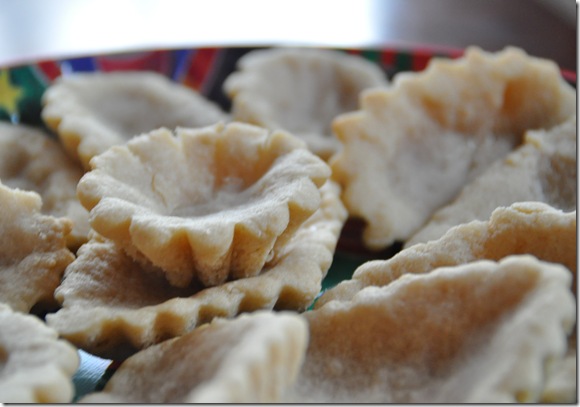 My heritage on my dad side is German, if you were to look at me, you would not disagree. I've turned into a nice stocky frau. On my mom's side I'm an amalgam of Scandinavia: Norwegian, Icelandic, Finnish and Swedish. I grew up with the smell of lutefisk and a whole lot of ya's. Around Christmas time my Great Grandma Emma would turn out hundreds of lefse rounds and dozens of Sandbakkels. I never learned how to make them myself but I remember how excited I was to see them at Christmas time, I never thought I'd have a Christmas without them. But I did, my great grandmother passed away (well into her 90's) and with her so did lefse and sandbakkels.
My mother tried to keep some of the tradition alive by making lutefisk, honestly I wished she'd would have let that one die. Lutefisk is a white fish that is soaked in lye for days, washed and then boiled. It's stinky, gelatinous mass was served under a white sauce that I can only guess was meant to disguise it's looks and try to make it more palatable. Oh why didn't she make the wonderful potato tortillas known as lefse, so I could butter them and spread them with brown sugar and roll them up to eat? She could have made sandbakkels, the Norwegian version of a short bread cookie, only better because you can fill them with wonderful things like jam, or lemon curd or Nutella?
No way, my mother chose lutefisk. As much as I love traditions I decided to put a halt to that tradition and stick with the sweeter side and try my hand at sandbakkels. The ingredient list is short and the dough is easy, but they do require a special tin, called (oddly enough) sandbakkel tins. The tins traditionally come in four shapes and have fluted edges. You can purchase them at specialty stores or online.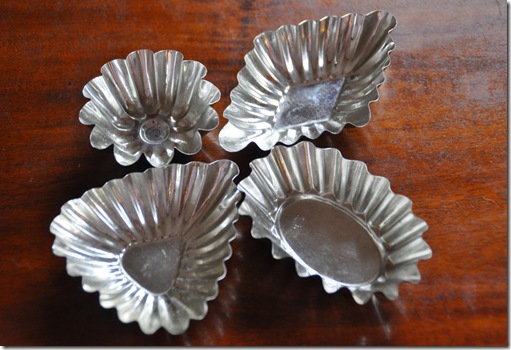 I sprayed my tins with Bakers Joy because I was terrified that they would stick and end up in a crumbled mess. I just knew my Great Grandma was watching me and I didn't want to disappoint her.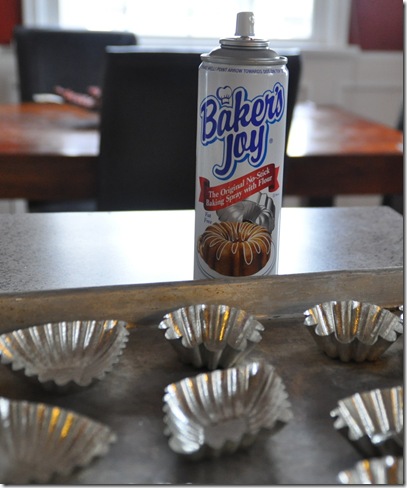 I was a good little baker and I creamed my butters and sugar first.
Continuing to be a good baker and follow the rules (remember GG Emma is watching), I then added the egg, vanilla and salt.
Then like a bad food blogger, I didn't photograph adding the flour one cup at a time and mixing it in. Thank goodness GG Emma doesn't care if I'm a good food blogger.
Next take about 1 1/2 tbsp. dough and press it into the sandbakkel tins. I place them on a cookie sheet so they are easier to put in and out of the oven.
Bake for 10 to 13 minutes at 375, until they are lightly browned on the edges.
Let them cool for 5 minutes then gently turn over and tap out. Finish cooling on a wire rack.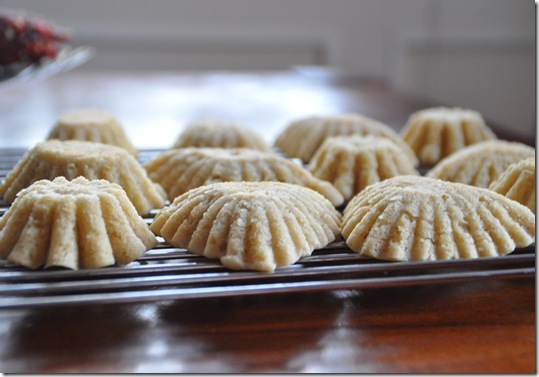 Once cooled fill them with whatever your little heart desires, or do like I do, dip in a nice cuppa tea.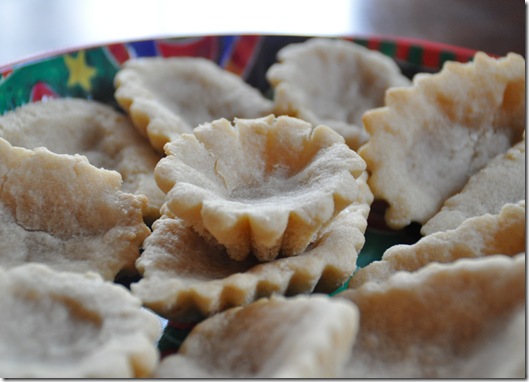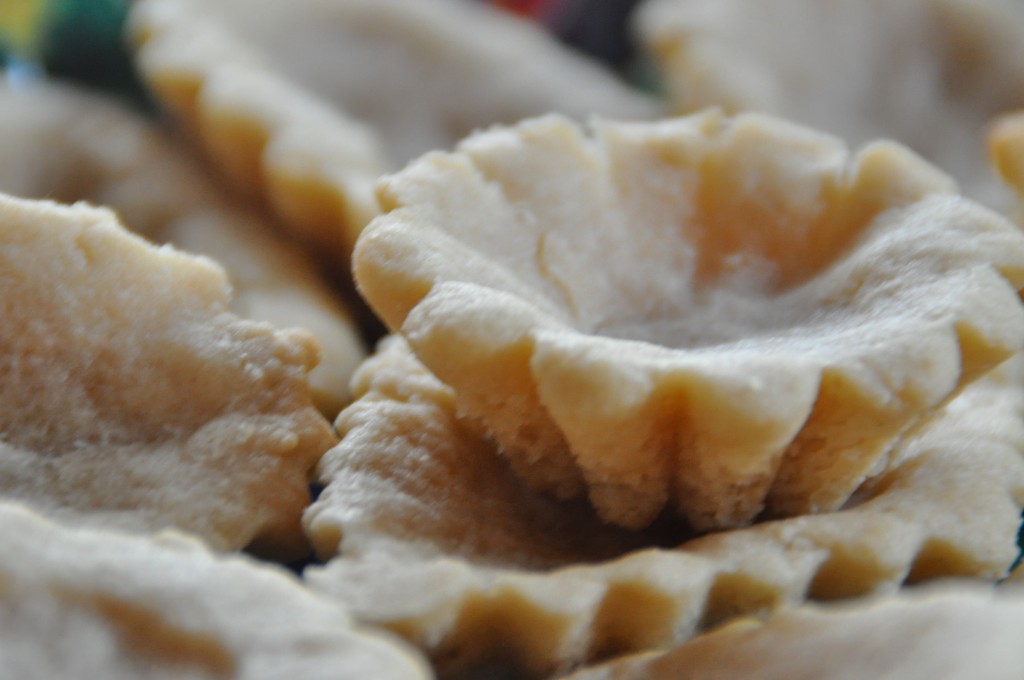 Sandbakkels
2016-06-14 09:21:01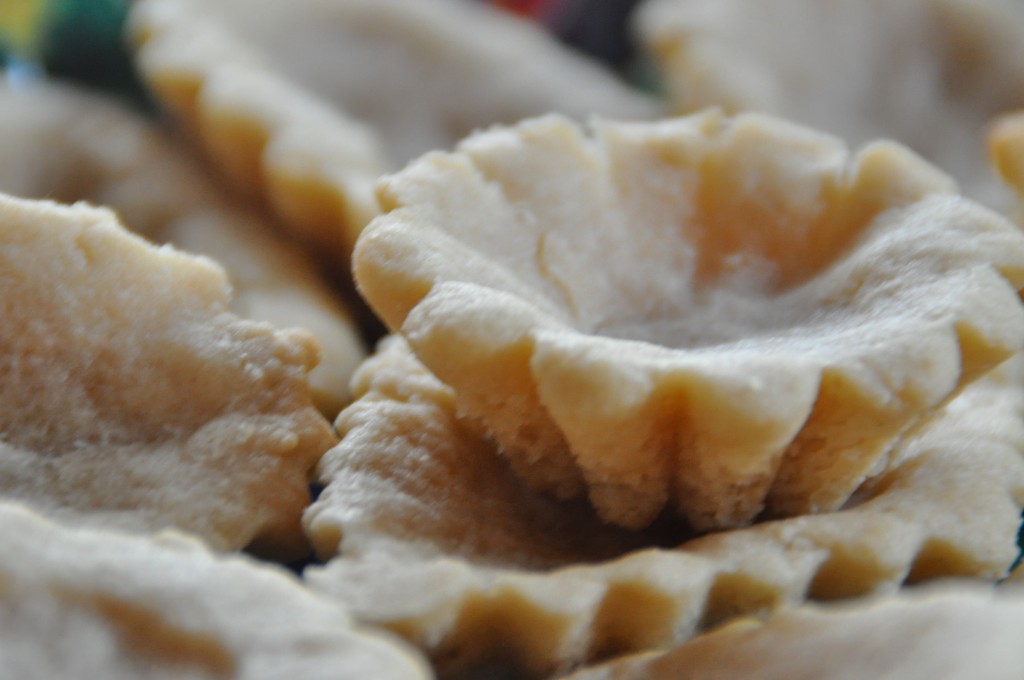 Ingredients
1/2 cup granulated sugar
2 tbsp. brown sugar
2 tbsp. powder sugar
1 cup butter
1 egg
1/2 tsp. vanilla
1/2 tsp. salt
2 cups flour
Instructions
Cream sugars and butter.  Add egg, vanilla, salt and mix well.  Mix in flour one cup at a time until completely incorporated.  Press into sandbakkel tins.  Bake at 375 on a cookie sheet for 10 to 13 minutes.  Cool in tin for 5 minutes, turn upside down and tap out.  Finish cooling on a wire rack.
The Kitchen Witch http://www.thekitchenwitchblog.com/

I hope my GG Emma is proud of me! I think I can hear her say "godt gjort!, Rhonda"