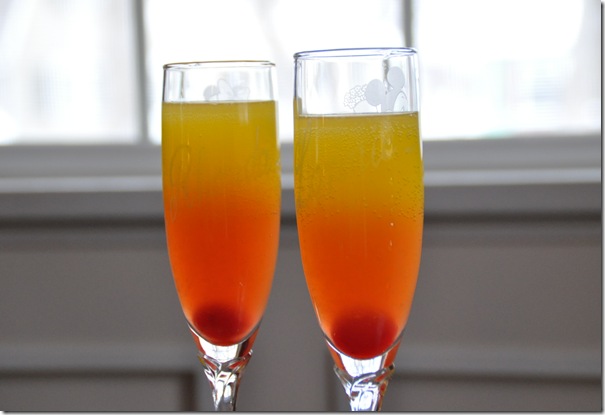 I love Sunday mornings, lazy, sleep in and stay in your pajamas Sunday mornings. Which is probably why I love Sunday brunch, I never get up early enough to have Sunday breakfast! Normally I don't have cocktails on a Sunday morning, not that I think there is anything wrong with it, but I prefer my coffee. Except when I have leftover Champagne. McGyver and I usually settle for a nice mimosa, not today. It was grey and snowing out yet again; something more cheerful was required.
A drink that always looks warm and vibrant is the tequila sunrise. I occasionally have one but certainly wasn't ready to get started on tequila somewhat early on a Sunday morning! Instead I took my inspiration from the drink. I replaced the tequila with the champagne and kept the orange juice (couldn't get a sunrise with out it), instead of the heavy syrupy grenadine, I used some maraschino cherry juice and then dropped a cherry into the glass.
What resulted was nothing less than spectacular. I was pleased with the full effect. The maraschino cherry looked like a big red sun haloed by the red juice which filtered into the orange, giving it that natural sunrise glow. The bubbles? Gave it a magical touch, a sunrise floating to the surface. As for the taste? Lightly sweet, slightly dry, tickle your taste buds bubbles and finished off by a sweet and juicy cherry. I could get used to starting every day with a Champagne sunrise…but I won't, because I'm a good girl, because I have to work.
Maybe one day when I retire I'll traipse around in my kitten slippers and sip champagne sunrises? Not likely, but I can fantasize can't I?
Start off with some champagne, although I think prosecco or spumanti would do nicely.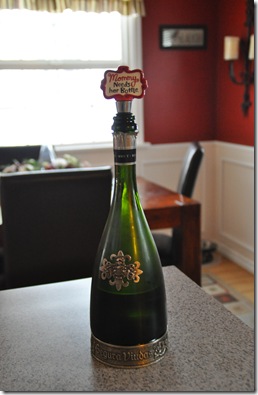 My daughter Leah sent me this cork stopper awhile ago…it's my favorite. I don't think I need to explain.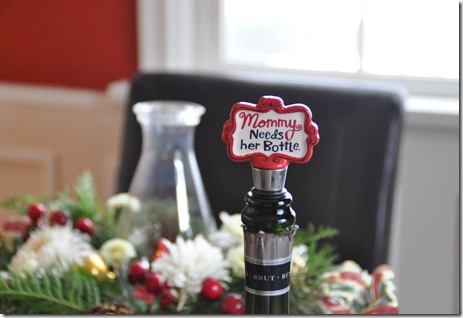 I've never heard of this Champagne, it's called Segura Viudas. Honestly we bought it because the bottle was so fantastic. It was also under $22, which made it even more appealing.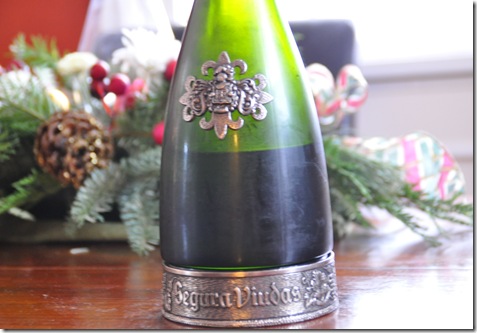 The cocktail is simple to make, mix equal parts of champagne and fresh squeezed orange juice.
Aren't our glassed adorable? McGyver bought them for us when we visited Disneyland Paris. One has Mickey and one has Minnie, then he has our names etched on them, a perfect memento.
Pour in a little maraschino juice.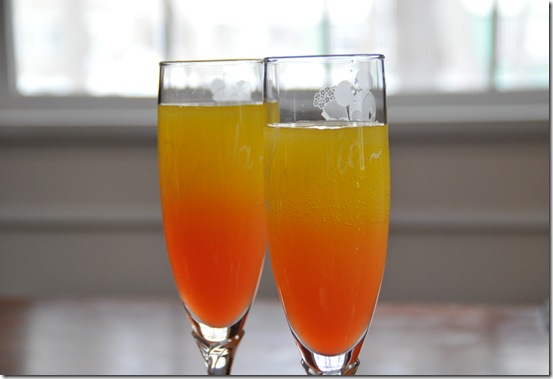 Drop in a maraschino cherry, hello sunrise!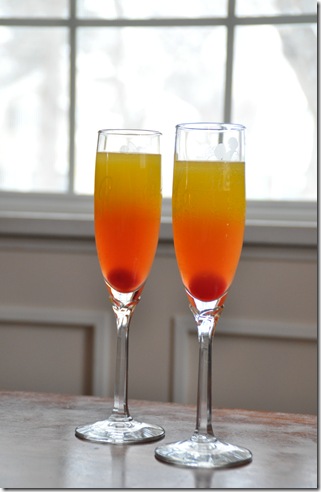 What a great way to start the day.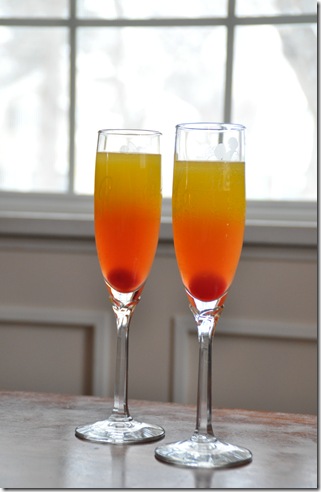 Champagne Sunrise
2016-06-14 09:03:07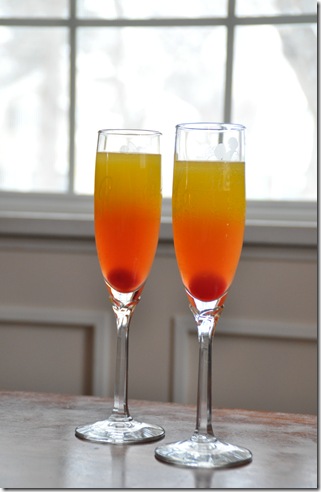 Ingredients
1 part champagne
1 part fresh squeezed orange juice
splash of maraschino juice
1 maraschino cherry
Instructions
In a champagne flute, fill almost 1/2 way with champagne, add the fresh squeezed orange juice, splash in some maraschino juice and drop in 1 maraschino cherry.
The Kitchen Witch http://www.thekitchenwitchblog.com/