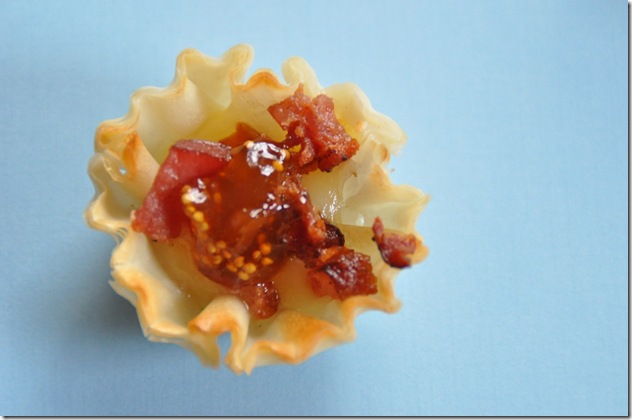 Brie is, without a doubt, is my most favorite of all cheeses. It is today anyways. I am often like a Labrador retriever, whatever is good at the moment is my favorite thing. Walk time, it's my favorite thing, dinner time, it's my favorite thing, fetch, it's my favorite thing, brie it's my favorite thing. When it comes to cheese, sometimes I think I'm kin to a mouse, because it is my favorite thing. Add some bacon to it and I begin to swoon.
This appetizer has so many great elements to it, it's crunchy, creamy, salty and sweet. A veritable party for your mouth. In addition, it has a short ingredient list and it is ever so easy to make. Unexpected guest? This appetizer is ready in less than 15 minutes. Although quick and easy, I guarantee that serving Brie, Bacon and Fig in a Fillo Cup will please anyone. Bonus, it is tasty at room temperature so you can make it ahead.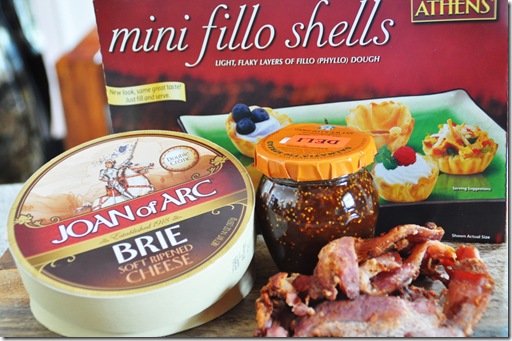 Start out with some purchased fillo cups and add cubed brie (without the rind)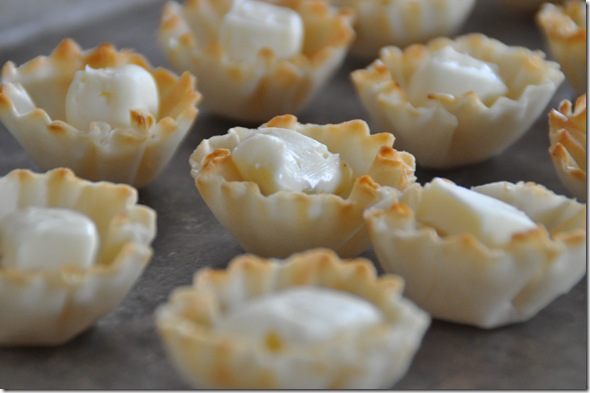 Sprinkle some crumbled bacon on top of the brie and bake at 350°F for 5 to 8 minutes.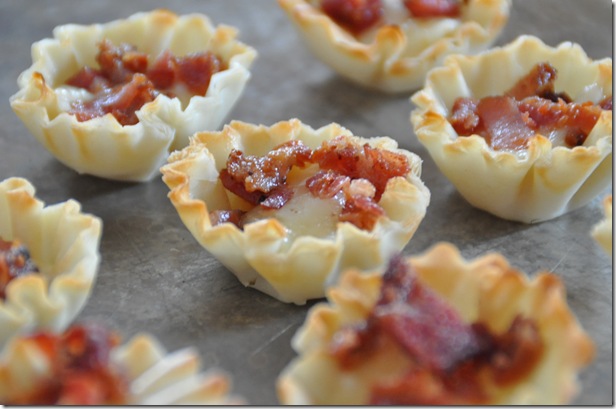 Top with a small dollop of fig preserve.
Have a party with your friends and your taste buds.
Recipe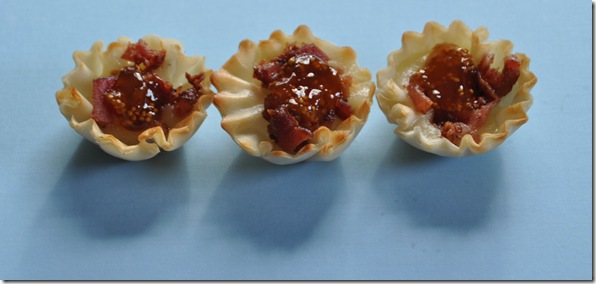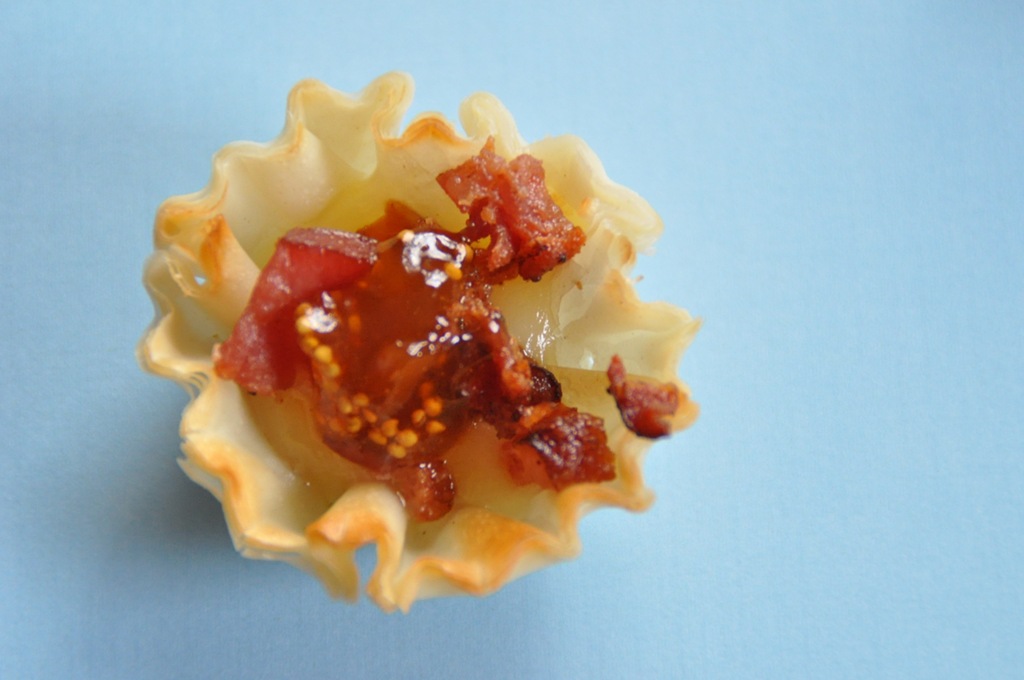 Brie, Bacon and Fig Fillo Cups
2016-06-13 21:48:10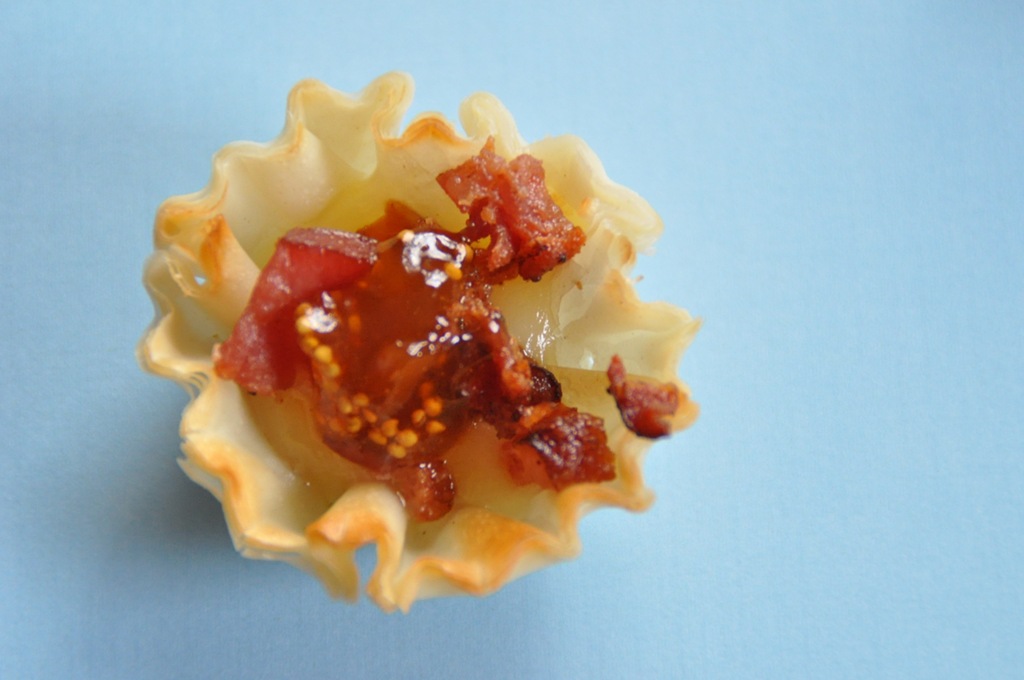 Ingredients
1 pkg. prebaked mini fillo shells (15)
4 oz. of brie, rind removed and cut into 1" cubes
2 to 3 slices bacon, cooked and crumbled
Fig preserve
Instructions
Preheat oven to 350°F.  Place shells on a cookie sheet and fill with each one with one piece of brie.  Sprinkle bacon on top.  Place in middle rack of the oven and cook for 5 – 8 minutes or until the brie melts.  Remove from oven and add a small dollop of fig preserve (about 1/4 tsp.).  Serve immediately or at room temperature.
The Kitchen Witch http://www.thekitchenwitchblog.com/

Click to Print a Recipe Card