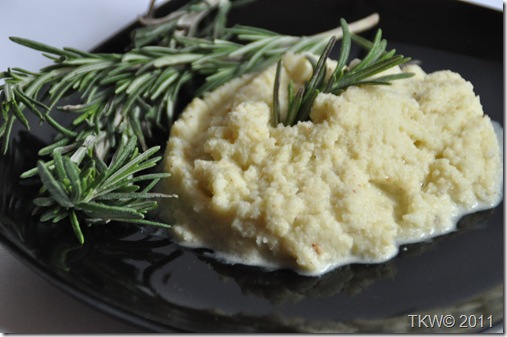 I decided making cauliflower puree look appetizing on its own is quite difficult. After pureeing the roasted cauliflower it becomes this pasty ecru color and looks gritty, actually very unappealing. I'm not trying to turn you off in my first few sentences but I'm finding it difficult to describe this tasty puree because it is so, dare I say it, ugly. Wait a minute, don't close your browser yet, I promise it gets better.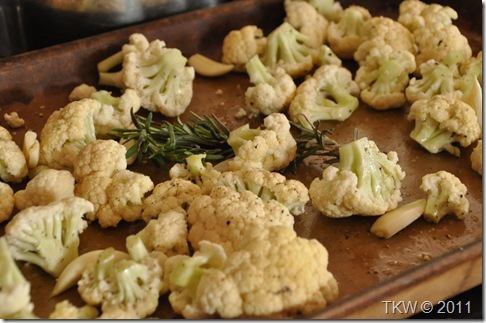 Although not high in the looks department (I can relate to that), it is high in the flavor department. Roasting the cauliflower gives it a nice toasty flavor, the sharpness of the garlic is mellowed as it roasts with the cauliflower and the rosemary…ahhhh, the rosemary weaves its way through the cauliflower giving it just a hint of pine.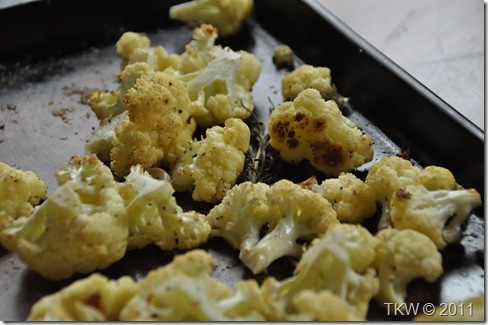 Are you still here? I hope its sounding good! Most cauliflower purees call for cream, luscious yes, calorie and fat laden…a double yes! Instead I used chicken broth (vegetable broth is easily substituted) and fat free half and half. The end result was a very tasty side that would compliment any main dish that's also low calorie and low fat.
So don't let the looks fool you, this ugly duckling is a swan to your palate.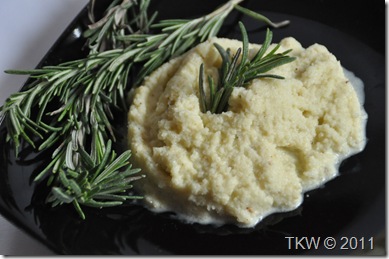 ---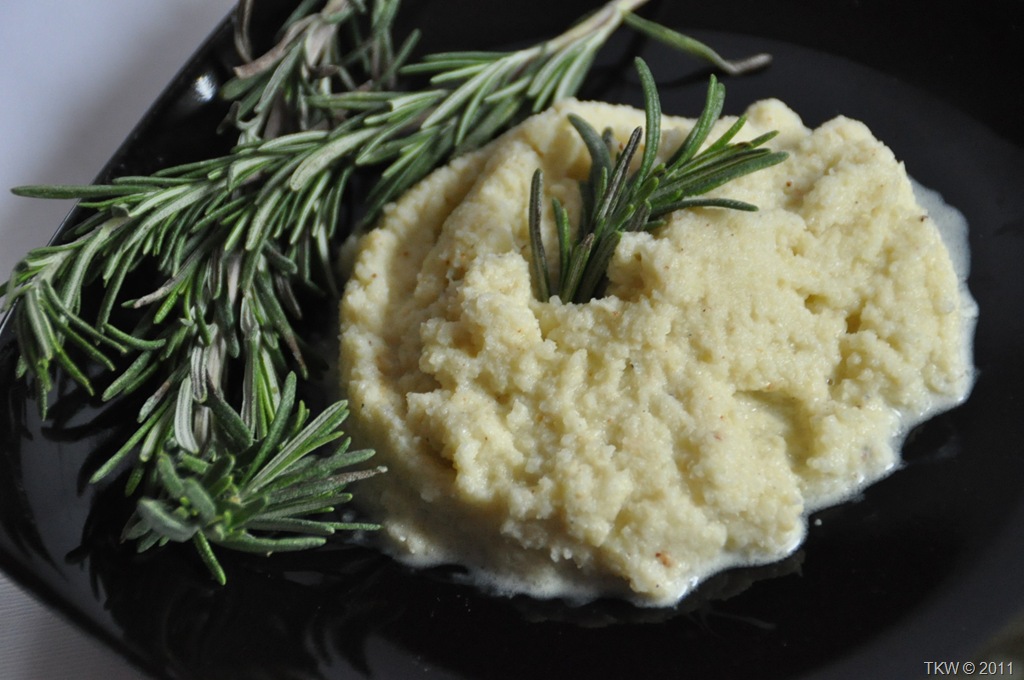 Roasted Cauliflower, Garlic and Rosemary Puree
2016-06-13 21:16:26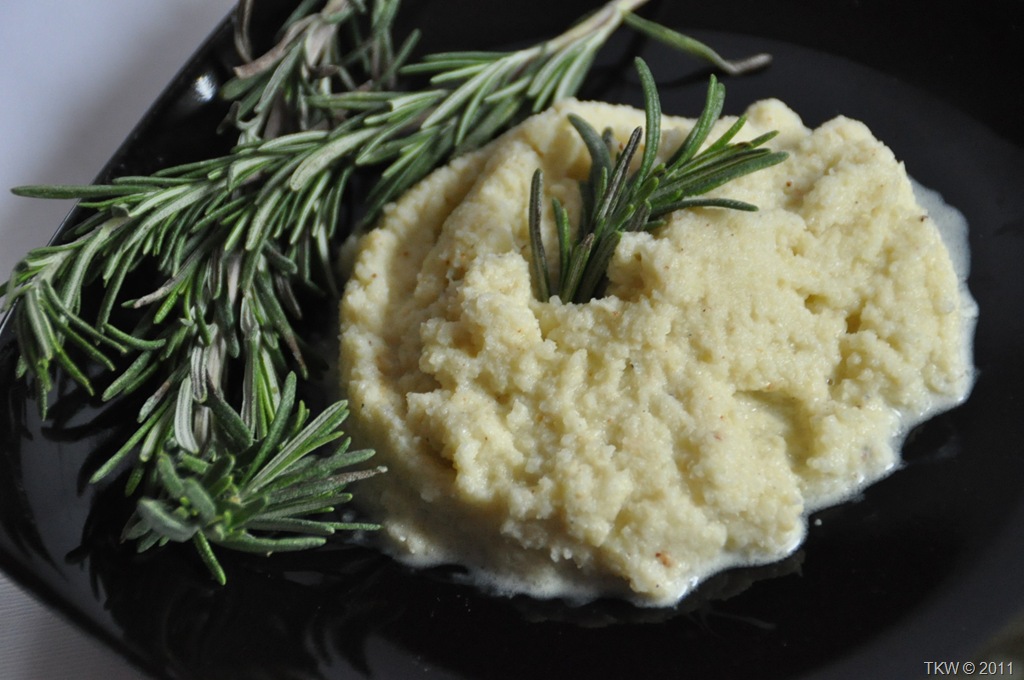 Ingredients
2 heads cauliflower, florets only (stems removed)
4 cloves garlic more or less depending on your love of garlic or fear of vampires
2 sprigs rosemary
2 tbsp. olive oil
1 tsp. kosher salt
1 tsp. fresh ground black pepper
1 1/2 to 2 cups broth (chicken or vegetable)
1/2 cup fat free half and half
Instructions
Preheat oven to 375°F.  Toss the cauliflower and garlic in the olive oil, salt and pepper.  Divide between to baking sheets, add a rosemary sprig to each sheet.  Roast for 15 minutes then turn for more even roasting.  Roast 15 more minutes.
Working in small batches puree the cauliflower and garlic in a blender or food processor, add half and half.  Continue blending and add the broth in a half cup at a time.  The final puree should be consistency of a thick batter.  Garnish with fresh rosemary.
The Kitchen Witch http://www.thekitchenwitchblog.com/

Click to Print a Recipe Card