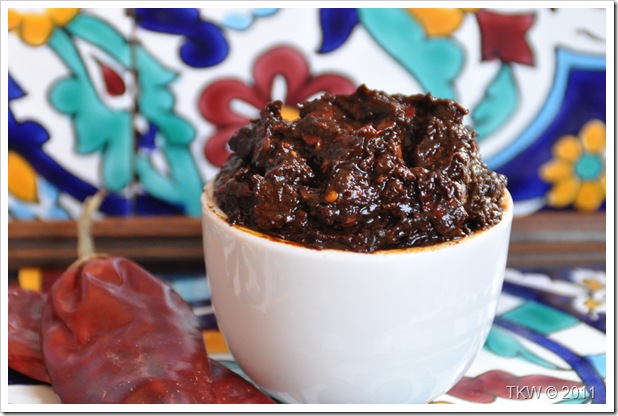 Sometimes you read something, watch something on TV or someone says something and it just brings back waves of memories. It's not that you've forgotten, it just hasn't been front and center on your mind. Then BOOM, you can't get it out of your mind. The stories and the reminiscing begin…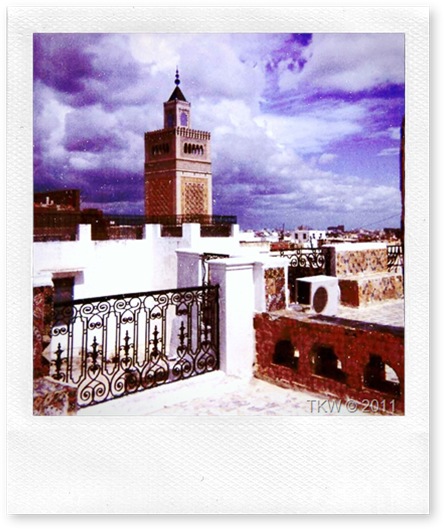 Almost all of my memories and my stories seemed to have food woven through them. Most people talk about the sites and people of their past, or their travels, I do too, but then there is the food. The glorious home cooked meal, the traditional food for that region or something exotic and tantalizing that I experienced. It permeates my thoughts, the food becomes the memory maker.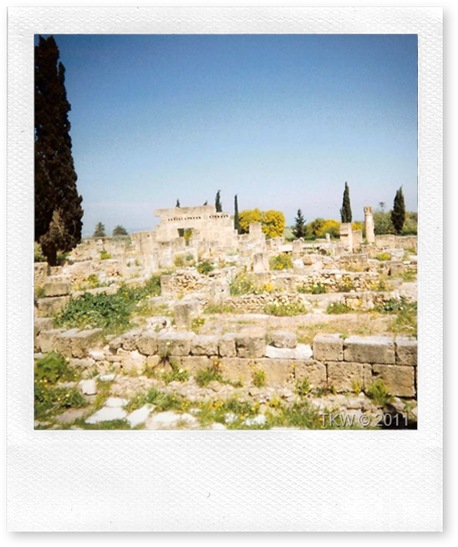 My foray back to Tunisia began when Leah at Leftovers for Lunch posted a Tunisian Couscous recipe, it made me momentarily think of Tunisia. Now, with Tunisia regularly in the news, frequently hearing and reading the name, it has naturally been in my thoughts a lot more. Except I'm reminded of a better time, a time without all the turmoil that is going on now.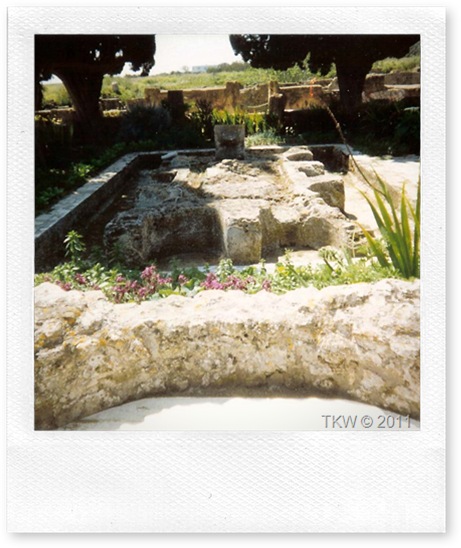 I had an experience of a lifetime, I deployed to Tunisia for a joint medical adventure, but I'll tell you more about that later. Tunisia is a favored vacation spot for the Europeans. Located on the Mediterranean in Northern Africa it offers a beautiful climate and scenery.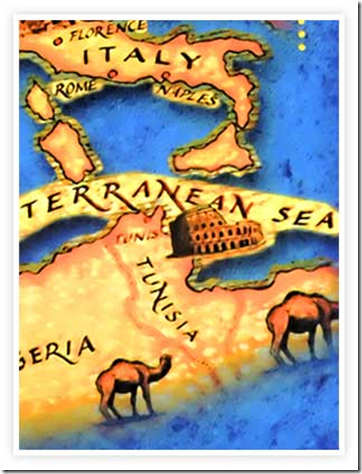 Tunisia is an "Arab" country that went bankrupt in the mid 1800s. Shortly after that, the French invaded and brought their influence to the tiny country. As a matter of fact, French is still Tunisia's second language. Tunisia only regained their independence from France in 1956. Tunisia has also been influenced by the Spanish and the Italians. Imagine a North African cuisine with a major French flair and some Spanish and Italian influence also.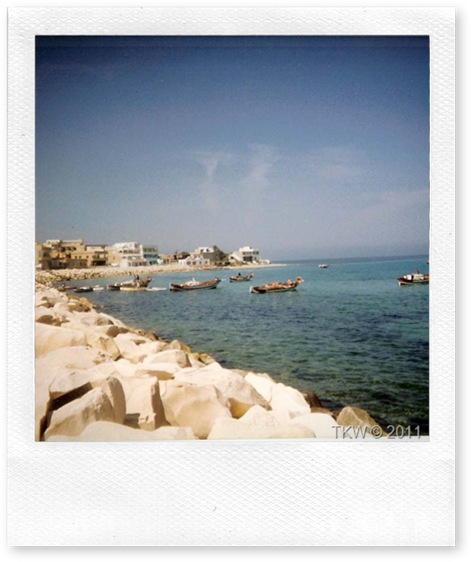 In the short time that I was in Tunisia, I mostly ate MREs (Meals Ready to Eat; three lies in one!), and other military pre-packaged deployment food. However, it was supplemented everyday with fresh baguettes and blood oranges. We were also introduced to their most popular condiment/seasoning: Harissa.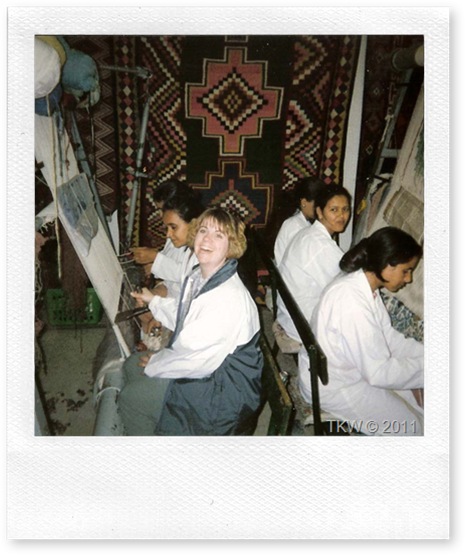 Harissa is basically a red chili paste not unlike Sriracha, the spicy Thai chili sauce. Harissa is made with dried red chilies that are soaked, then pureed with aromatic spices, herbs and garlic. It can be purchased in some specialty markets. Not having a specialty market here in Great Falls, I would have to make my own. I couldn't stop thinking about it. I looked to the internet to provide a recipe. The one that most resembled the flavors I remembered came from Saveur.
Although the recipe called for guajillo chilies and New Mexico chilies, I could only find the guajillo chilies, so I substituted pasillo chilies for the New Mexico ones. The flavor was fabulous but it gave it a darker color, versus the bright red you would typically see. I also used fresh mint instead of the dried.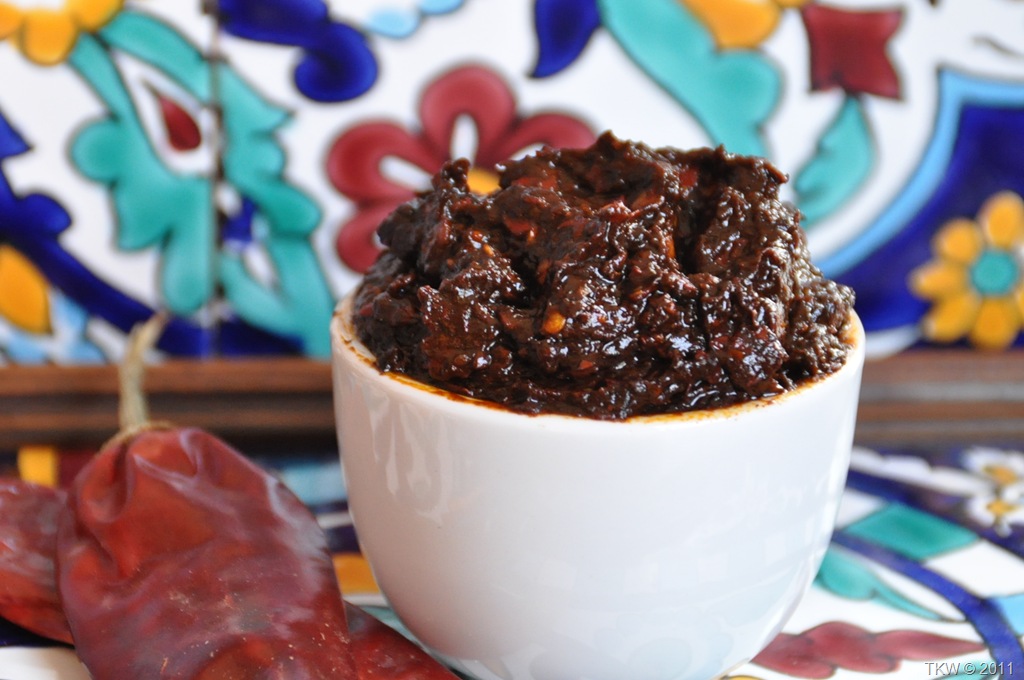 Harissa
2016-06-13 20:59:14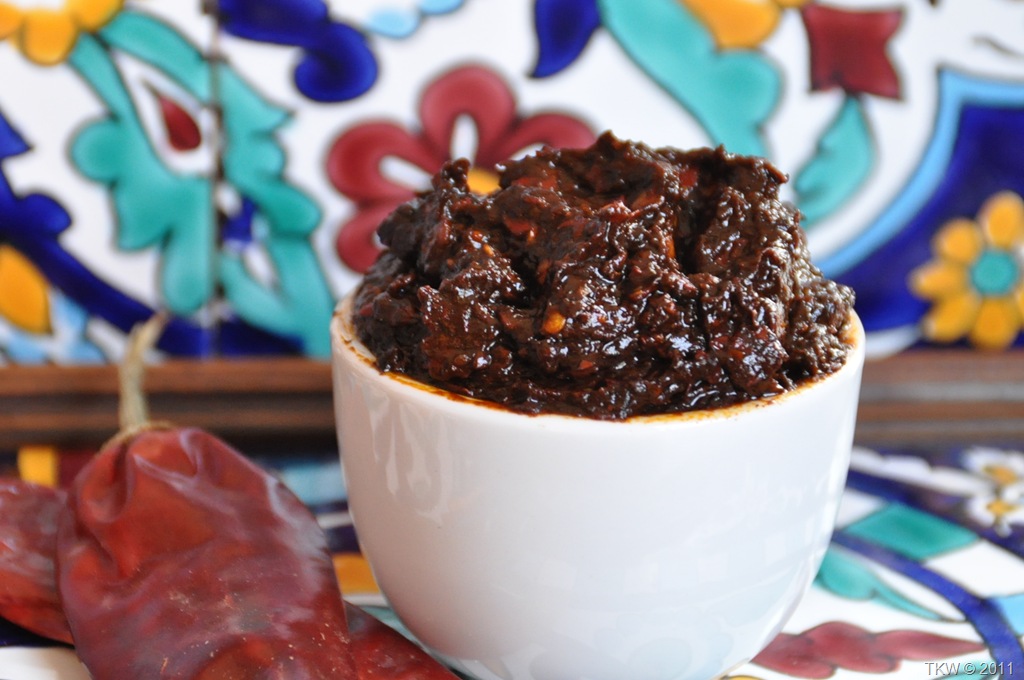 Ingredients
8 dried guajillo chilies, stemmed and seeded (about 2 oz.)
8 dried New Mexico chilies, stemmed and seeded (about 1 1⁄2 oz.)
1⁄2 tsp. caraway seeds
1⁄4 tsp. coriander seeds
1⁄4 tsp. cumin seeds
1 tsp. dried mint leaves
3 tbsp. extra-virgin olive oil, plus more as needed
1 1⁄2 tsp. kosher salt
5 cloves garlic
Juice of 1 lemon
Instructions
Put chilies into a medium bowl, cover with boiling water, and let sit until softened, about 20 minutes. Heat caraway, coriander, and cumin in an 8" skillet over medium heat. Toast spices, swirling skillet constantly, until very fragrant, about 4 minutes. Transfer spices to a grinder with the mint and grind to a fine powder. Set aside.
Drain chilies and transfer to the bowl of a food processor with the ground spices, olive oil, salt, garlic, and lemon juice. Purée, stopping occasionally to scrape down the sides of the bowl, until the paste is very smooth, about 2 minutes. Transfer to a sterilized 1-pint glass jar and fill with oil until ingredients are submerged by 1⁄2". Refrigerate, topping off with more oil after each use. Harissa paste will keep for up to 3 weeks.
The Kitchen Witch http://www.thekitchenwitchblog.com/

Click to Print a Recipe Card