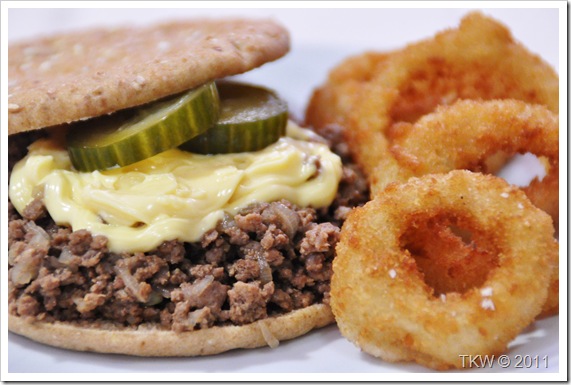 It started to warm up here, the snow melting away, the roads clearing up, my hopes of riding soon increasing. Then the temps dropped and we got another dusting of snow. It makes it real tough to do a motorcycle bit sometimes.
Since riding and recipes is what I do, I thought I'd feature a recipe from someone who does the same. Alton Brown, one of my most favorite Food Network Celebrities. He somehow manages to be geeky and cool at the same time. He's kind of a Bill Nye the Science guy meets Monty Python meets Biker dude.
I wasn't sure which way I should shoot this picture.
In 2007 Alton Brown rode his motorcycle, along with his crew along the Mississippi River starting from Venice, LA and ending at Lake Itasca, MN. He basically ate and rode his way on this great river run. I happened to be living along the Mississippi at that time so I followed his show, didn't miss a one, waiting to see something familiar.
And I did, it was great watching him go off the beaten path and into the heart of the local areas and find "Good Eats". As soon as his memoir/cookbook of the adventure was released, I purchased it. I highly recommend it for motorcycle lovers, Alton Brown lovers, or folks that love honest to goodness local fare.
Expect to see more recipes from me via "Feasting on Asphalt".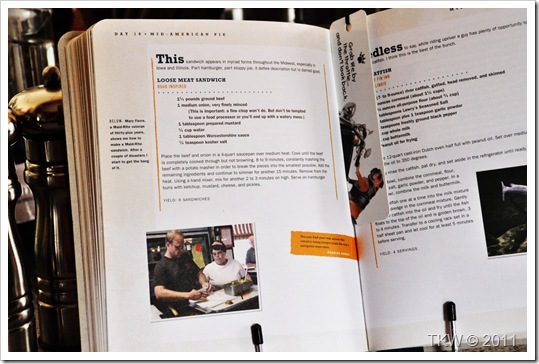 This recipe is "road inspired" which means that no one would give up their secret recipes and Alton Brown made it as close as he could.
Loose Meat Sandwiches are also known as Loose Meat Burgers, they more closely resemble a Sloppy Joe than a burger but they taste more like a burger than a Sloppy Joe. If you haven't heard of them, probably means you haven't been in the Midwest.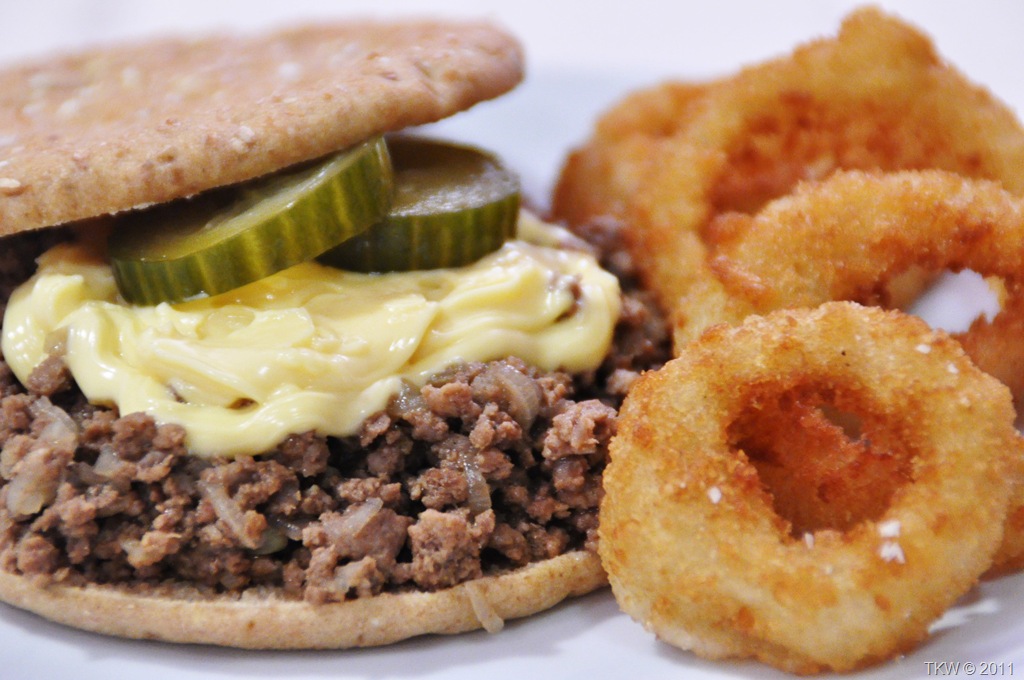 Loose Meat Sandwiches
2016-06-13 20:56:29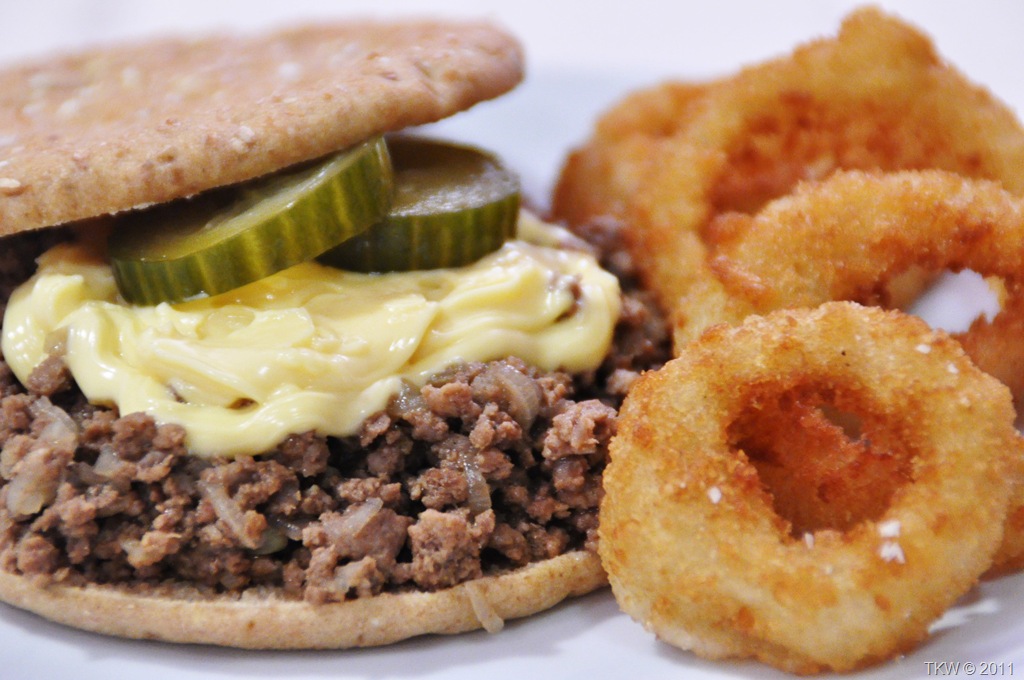 Ingredients
1 1/2 lbs. ground beef
1 medium onion, very finely minced (This is important: a fine chop won't do.  but don't be tempted to use a food processor or you'll end up with a watery mess.)
1 Tbsp. prepared mustard
1/2 cup water
1 Tbsp. Worcestershire Sauce
1/4 tsp. Kosher salt
Instructions
Place the beef and onion in a 4-quart saucepan over medium heat.  Cook until the beef is completely cooked through but not browning, 8 to 9 minutes, constantly mashing the beef with a potato masher in order to break the pieces into the smallest possible.  Add the remaining ingredients and continue to simmer for another 15 minutes.  Remove from the heat.  Using a hand mixer, mix for another 2 to 3 minutes on high.  Serve on hamburger buns with ketchup, mustard, cheese and pickles.
Notes
Note:  All the sandwiches I've had used Cheez Whiz as the cheese.  I mean the cheese food product.  If you want authentic, I highly recommend it.
Adapted from Alton Brown
Adapted from Alton Brown
The Kitchen Witch http://www.thekitchenwitchblog.com/

Click to Print a Recipe Card