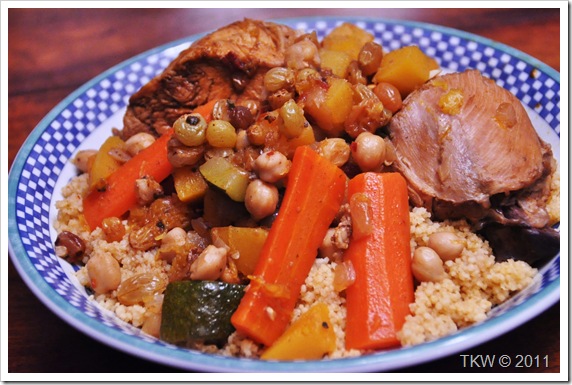 I mentioned during this post that I was lucky enough to deploy to Tunisia while I was in the Air Force. It was a joint Medical operations. We flew down from RAF Lakenheath, UK in the not so comfortable jump seats in the back of a cargo plane.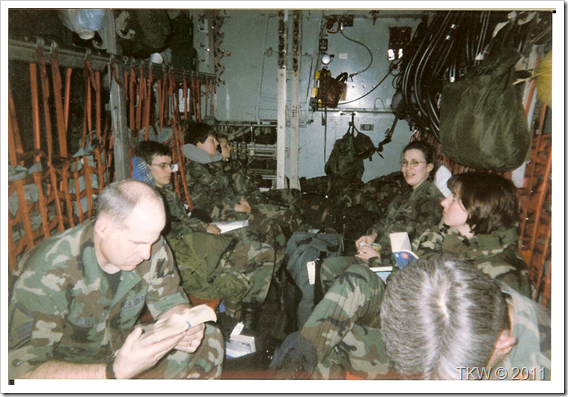 Our mission: To share/exchange some of our medical/dental knowledge and then practice a mass casualty scenario, which involved buses, helicopters, burning tires…which created real life emergencies from the toxic fumes. Let's just that wasn't the best planning on the Tunisian side, but it did give us an opportunity to practice for real.
We were housed in bunkers right next to the Mediterranean. Although we didn't have windows, or heat or AC, I didn't have a single complaint. Except that there were only two showers for something like 18 women. Two showers, say what? Then I found out that we were lucky to have toilet paper as it is not used normally. So fine, a shower schedule was worked out and we all rejoiced in the toilet paper instead.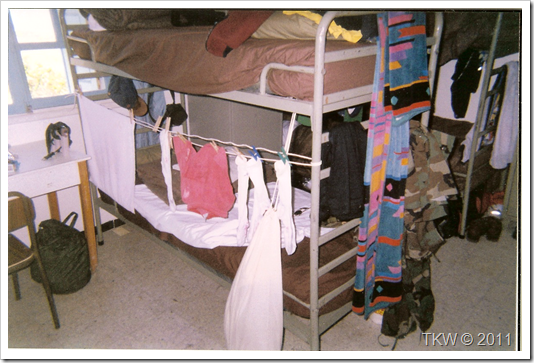 I was selected to go because they needed a dental assistant to accompany the Oral Surgeon, I happened to work with Oral Surgeon that was slated to go. They also needed people to teach CPR and EMT-B course. I was both a certified AHA BLS instructor and an EMT-B instructor. They hit the trifecta with me and that meant it saved the Air Force money and it scored me a trip to Tunisia. Don't you love it when a plan comes together!
Since English was not their primary language, we were going to have to do our best to teach in their secondary language, French. Understand this, I had one year of French like 15 years before this deployment and I sucked at it. Here would be my biggest challenge. I created slides and had them translated in to French, then I memorized them in French, and I studied crammed as much French into my head as I could. You are probably thinking that I'm going to say, it all came back to me? Well it didn't, but I muddled along and had the help of one or two students that spoke decent English.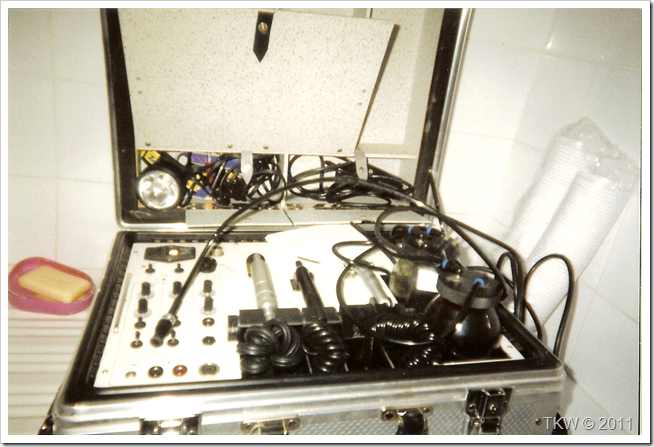 A Tunisian Field Drill
I loved it, every moment of it. Waking up at 0'dark thirty to heat up tinned sausages and rehydrated eggs, creating unique meals with my MREs (Meals Ready to Eat = three lies for the price of one), teaching, sharing, experiencing. This was why I joined the military, to go to another country and work together to do something amazing!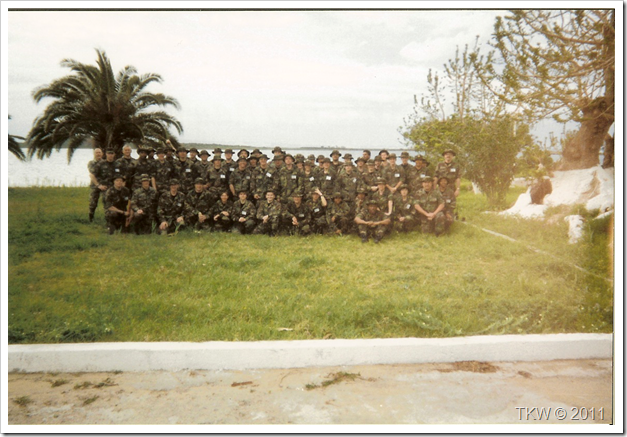 While we were there, the Tunisian's hosted a dinner and opened a bar for us. Their beer is served in tiny cans so I made sure to grab two at a time to avoid the lines.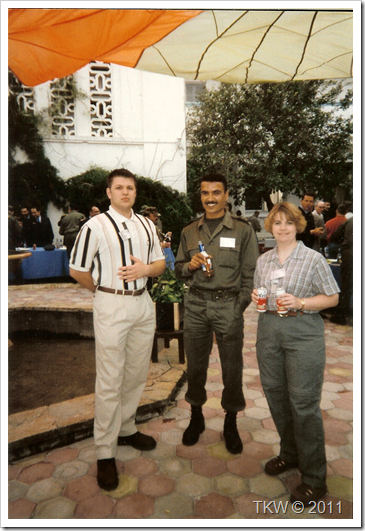 For dinner they made Tunisian Couscous. A dish so flavorful and wonderful. I gorged myself on it, I couldn't get enough. The depth of flavor was wow-mazing! I just made that word up since I couldn't think of another that could describe my experience.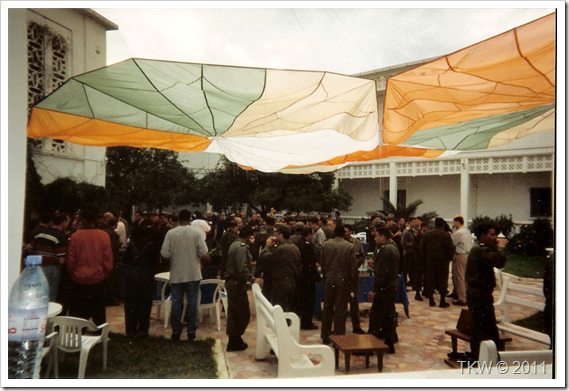 Tunisian Couscous is their version of a stew, it is traditionally made in a couscoussier. The meat and veg are cooked in the bottom pot with all the spices and the couscous is steamed on top. I do not have couscoussier, I probably won't ever, so I used a large stock pot and cooked my couscous in a separate pot.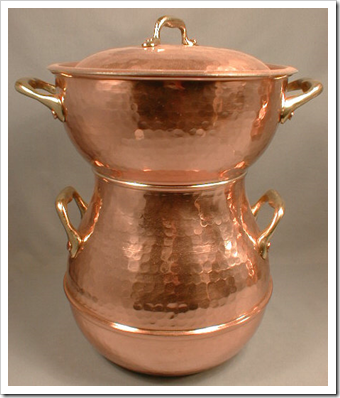 (source)
The ingredient list is long…so is this post, but it is worth the time and effort. I made this particular one with chicken, in the future I would use skinless boneless chicken. The skin, after cooking for so long just cooked off the meat and ended up getting tossed (you'll need to adjust cooking time accordingly if you use boneless chicken). Tunisian couscous is especially good made with lamb.
The recipe came from a compilation of recipes I found on the internet and my memories of the wonderful first taste back in Tunisia. A critical ingredient for Tunisian Couscous is Harissa, you can purchase it at a specialty market or you can the recipe here.
Did you know that Tunisian couscous is served in a single bowl that everyone eats from? And that the spicier it is the more the wife loves her husband?
Recipe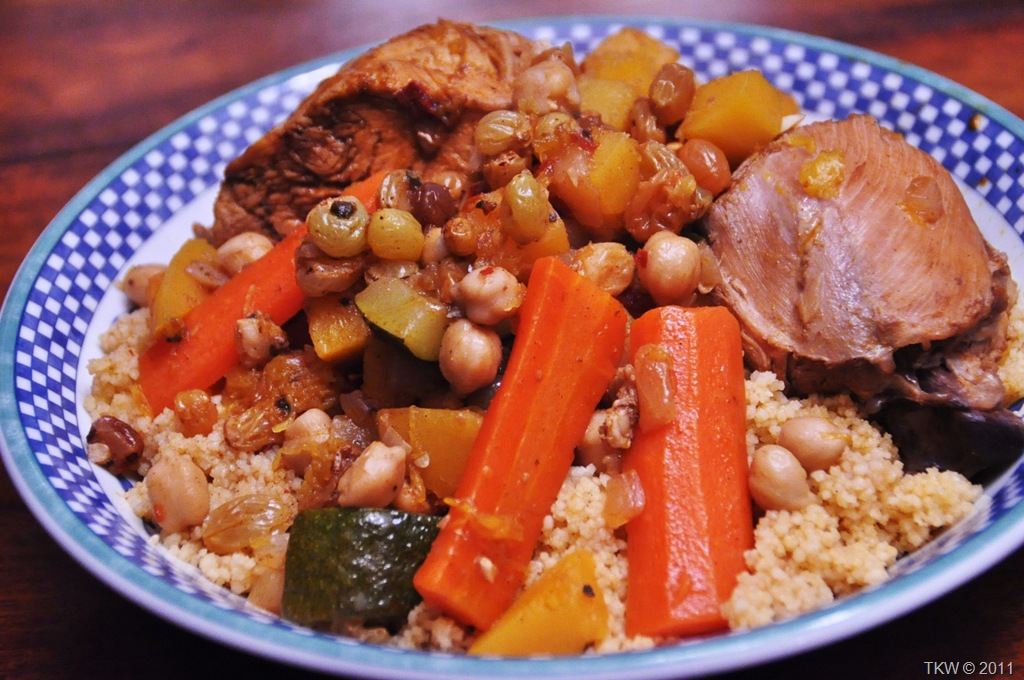 Tunisian Couscous
2016-06-13 20:52:34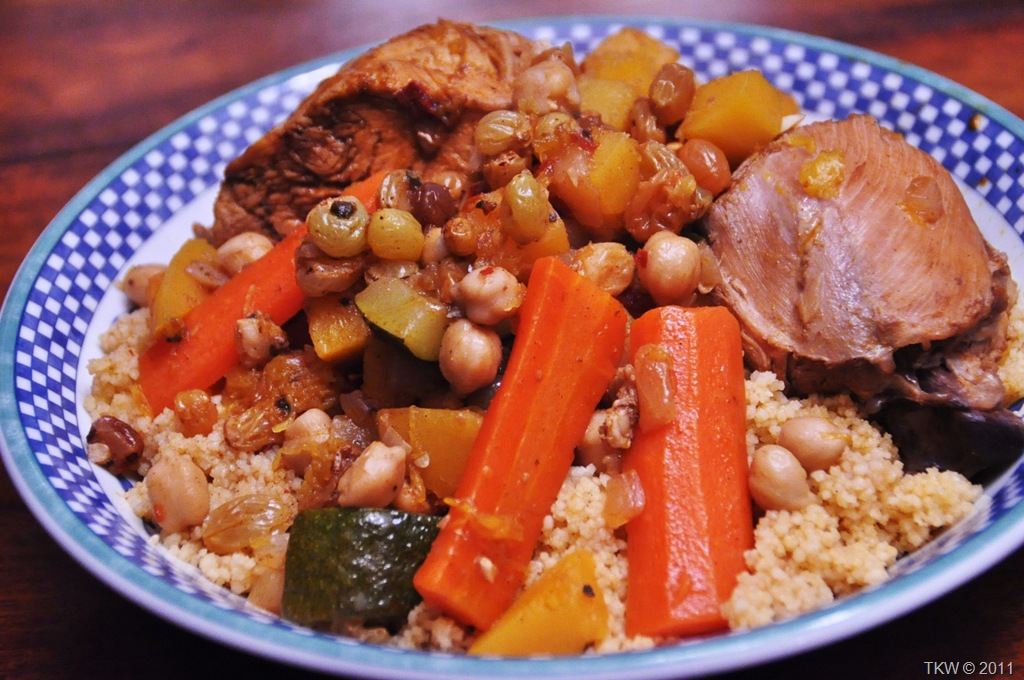 Ingredients
1 (4 lb.) chicken, cut into pieces (or skinless boneless chicken or lamb)
3 tbsp. olive oil
1 onion diced
1 1/2 tsp. cumin
1 1/2 tsp. cinnamon
1 1/2 tsp. paprika
1 tsp. salt
1/2 tsp. cayenne
2 cloves garlic, minced
3 oz. tomato paste
2 cups water or more if needed
2 tbsp. harissa (or more to taste)
2 carrots, peeled and cut into 3" pieces, then halved if large
4 cups cubed butternut squash
2 zucchini sliced 1/2 " thick then quartered
1 16 oz. can Garbanzo beans (chick peas)
1 cup golden raisins
10 oz. plain couscous, uncooked
Instructions
In a large pot, heat olive oil over medium-high heat.  Brown chicken in batches (if necessary), return chicken to the pot.  Add the diced onions and all the spices.  Stir and cook for 1 to 2 minutes, or until the onions start to sweat and the spices become very fragrant.  Add the garlic, stir and cook for another 30 seconds.
Add tomato paste and 1 cup of water, stirring to deglaze the pan.  Add just enough extra water to cover the chicken.  Bring to a boil, reduce heat to a simmer and cover.  Simmer 30 minutes, adding more water if necessary.
Add carrots and cook 15 more minutes.  Add harissa and butternut squash, cook for 10 minutes.  Finally add the zucchini, garbanzo beans and golden raisins.  cook until the butternut squash and zucchini are tender about 10 more minutes.
During the last leg of cooking, prepare the couscous according to package directions.  Place couscous in a large bowl, stir in one cup of the cooking liquid from the stew.  Stir well to mix.  Make a well in the center of the couscous and add the chicken and vegetable stew.
Serve with extra cooking liquid and harissa on the side.
The Kitchen Witch http://www.thekitchenwitchblog.com/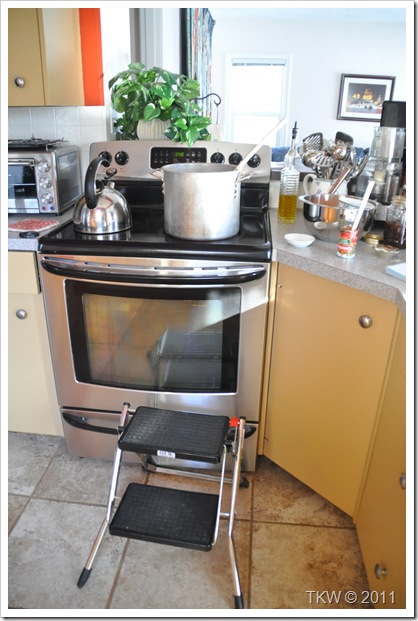 Thought you might find it funny that I had to use a step stool to stir my pot. Either the pot was too tall or I'm too short.

Click to Print a Recipe Card