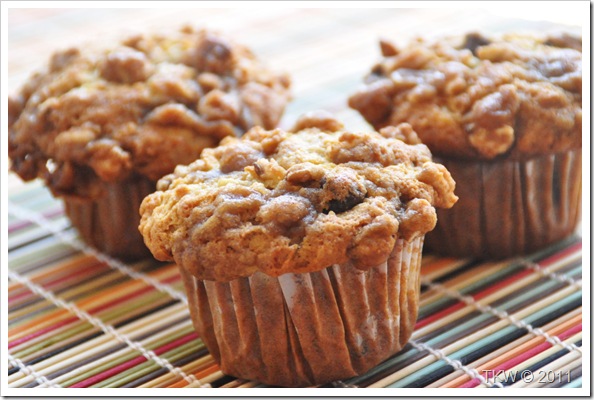 Don't let the words banana and granola lure you into believing that there is anything healthy about these muffins. The chocolate chips are a good clue that these muffins aren't exactly healthy, add the butter and sugar, well, you get a great tasting, high calorie, and high fat muffin.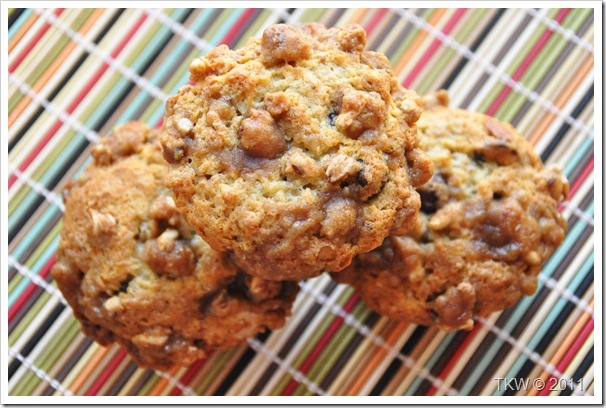 Don't get the wrong idea, these muffins are totally worth it. Just don't eat the whole dozen at once. Moderation is the key, especially for an over the top recipe. I made the muffins, not for myself, but for a bake sale to raise money for our local rec league wresting team. They sold in no time and got a resounding thumbs up!
Like most of my recipes, they start with a necessity to use something up. Some ripe bananas and the end of the granola cereal box were my main inspiration. In addition, I had a huge bag (purchased from Sam's Club) of Ghirardelli chocolate chips in my freezer. As someone who does little baking, any opportunity to throw some chocolate chips into a baked good to reduce my stock, is a good idea.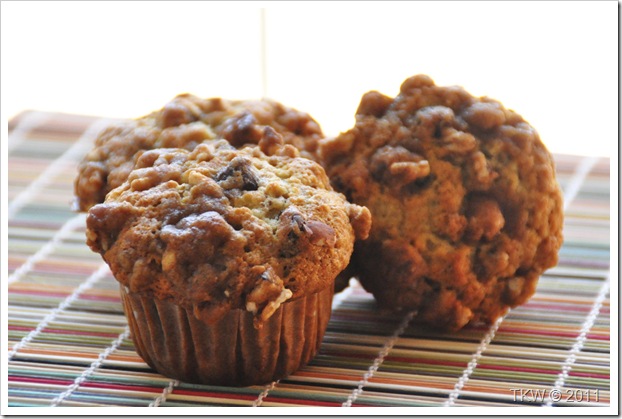 Resist the temptation and leave your last 2 or 3 bananas, let them get ripe and make these muffins. You won't be disappointed! Come on, I know you want some!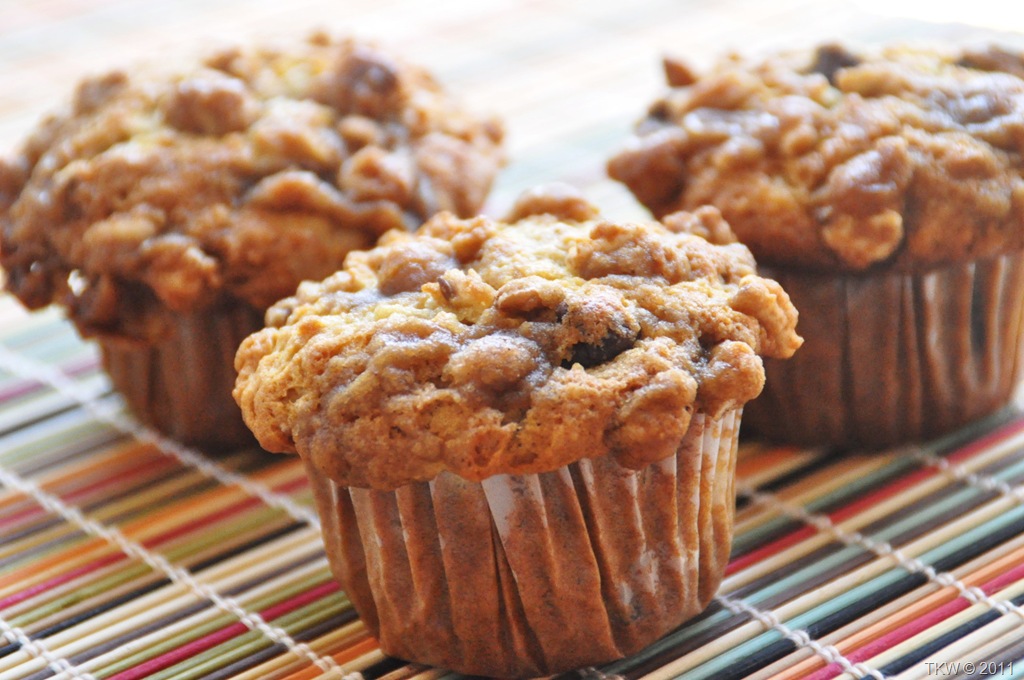 Banana, Chocolate Chip, Granola Muffins
2016-06-13 20:40:53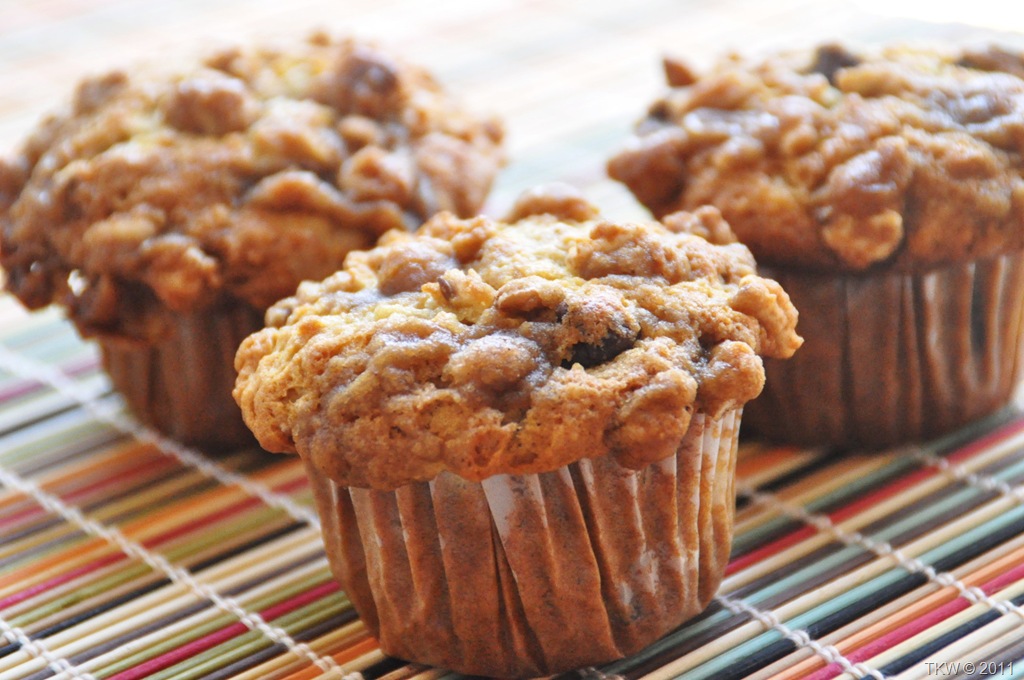 Ingredients
1 1/2  cups plus 2 tbs. all purpose flour, divided
1 tsp. baking powder
1 tsp. baking soda
1/2 tsp. salt
1 cup mashed ripe bananas (2 or 3 bananas)
3/4 cup white sugar
1 egg, lightly beaten
1/3 plus 2 tbs. butter, melted and divided
1 1/2 cups granola, divided
1/2 cup chocolate chips
1/3 cup packed brown sugar
1/8 tsp. cinnamon
Instructions
Preheat oven to 375F.  Lightly grease 12 muffin cups or line with muffin paper liners.  In a large bowl, mix together 1 1/2 cups flour, baking soda, baking powder and salt.  In another bowl, beat together bananas, sugar, egg and melted butter.  Stir the banana mixture into the flour mixture until moistened.  Then stir in the  granola, and chocolate chips.  Do not over mix.  Spoon batter into prepared muffin cups.
In a small bowl, mix together brown sugar, 2 tbsp. flour, cinnamon and melted butter.  Then stir in 1/2 cup granola.  Sprinkle topping over muffins and gently press into batter.
Bake in the oven for 18 to 20 minutes, until a toothpick inserted into the center of muffin comes out clean.
The Kitchen Witch http://www.thekitchenwitchblog.com/

Click to Print a Recipe Card