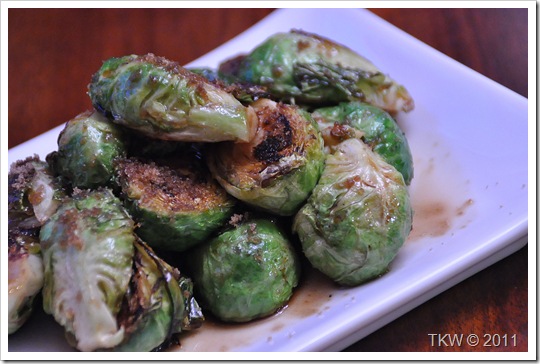 Some foods have a hard time "wowing" people, the poor Brussels sprout, happens to be one of those foods. The Brussels sprout is a vegetable that seems be on the you either love 'em or hate 'em lists. I admit, I used to hate them. My first introduction came from high school sweetheart's Mom. Just plain boiled and served up next to a steak. After my first taste, well, let's just say that it took me decades before I would give them another go.
My favorite way to have Brussels sprouts is oven roasted, until now.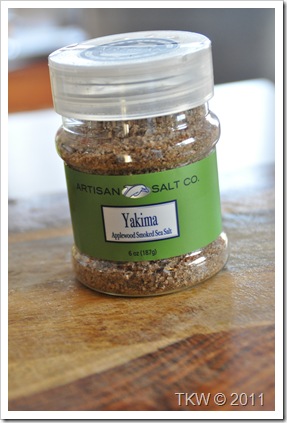 While shopping at my favorite kitchen store, this little jar of smoked sea salt caught my attention. I purchased it and tucked it away in my cabinet, waiting for that special inspiration to come.
Little did I imaging that it would come in the version of a Brussels sprout. Like I said, my go to version of Brussels sprouts is oven roasted, but this night my oven was occupied. An alternative was needed if I were to time my meal appropriately.
With the oven not an option, that left the stove top. Hmmm, pan fried Brussels sprouts, it sounded good and I could get some of that brown crispiness that I adore from oven roasting.
I halved the sprouts, fried them in some butter, added some brown sugar for sweetness and caramelization; I was ready to salt and pepper, when my hand reached past the jar of smoked sea salt….
Sweet and smoky and salty…a well known winning combination. When I served the sprouts to McGyver, "WOW" he exclaimed, these are the best, hands down, no kidding, Brussels sprouts I've ever had! Now the Baby boy had a different opinion, but we won't listen to the sprout haters of the world.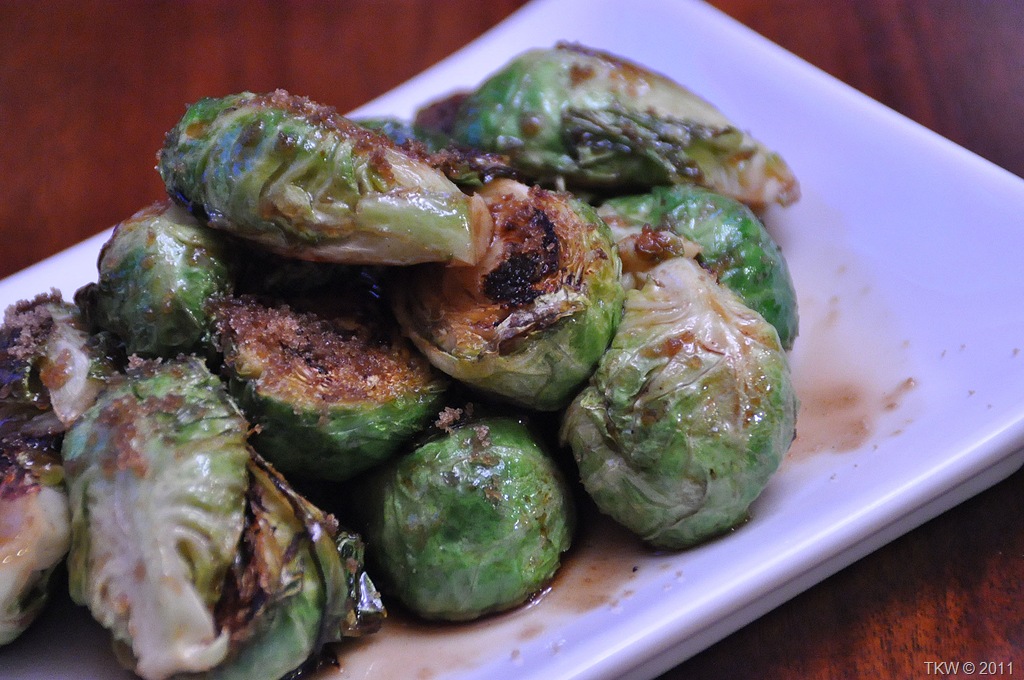 Brown Sugar and Smoked Sea Salt Brussels Sprouts
2016-06-13 20:12:24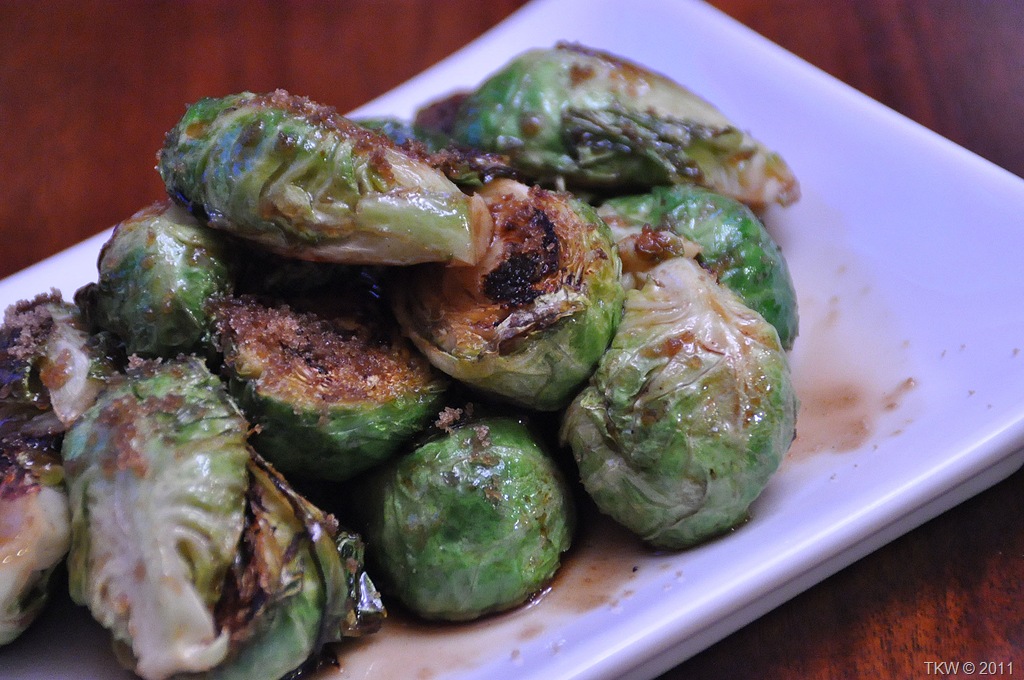 Ingredients
1 lb. Brussels sprouts, halved
2 tbsp. butter
1/2 tsp. or more of smoked sea salt
2 tbsp. brown sugar
fresh ground black pepper
Instructions
Place Brussels sprouts in a microwave safe bowl with 1 tbsp. of water.  Microwave on high for 3 minutes.  In a non-stick skillet, heat butter over medium heat, add the halved sprouts.  Cook the sprouts for an additional 5 minutes, stirring occasionally.  Sprinkle the sprouts with the brown sugar and smoked sea salt.  Cook for an additional 2 minutes or until the sugar begins to caramelize and brown.  Finish with some fresh ground black pepper and sprinkled with additional brown sugar.
The Kitchen Witch http://www.thekitchenwitchblog.com/

Click to Print a Recipe Card