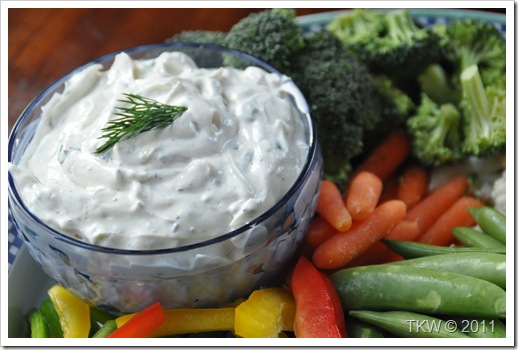 Summertime (or near summertime if you live in Montana), makes me naturally want to eat lighter. I'm a big veggie lover, more veg than fruit please! However, my vegetable drawer has been known to have many a vegetable lay in waste…wanted but forgotten. That's where the guilt comes in, the truth is that my veg go bad because I am just too lazy to take the time to make it ready to eat (unlike fruit which is almost always nearly ready to eat after a wash and/or peel.
If I actually take the time to wash and cut my vegetables, they seem to have no problem disappearing, especially when I have a dip on hand. Green onion and dill dip is so simple to make with few ingredients, just enough to bring out the flavor but not mask the deliciousness of a fresh vegetable.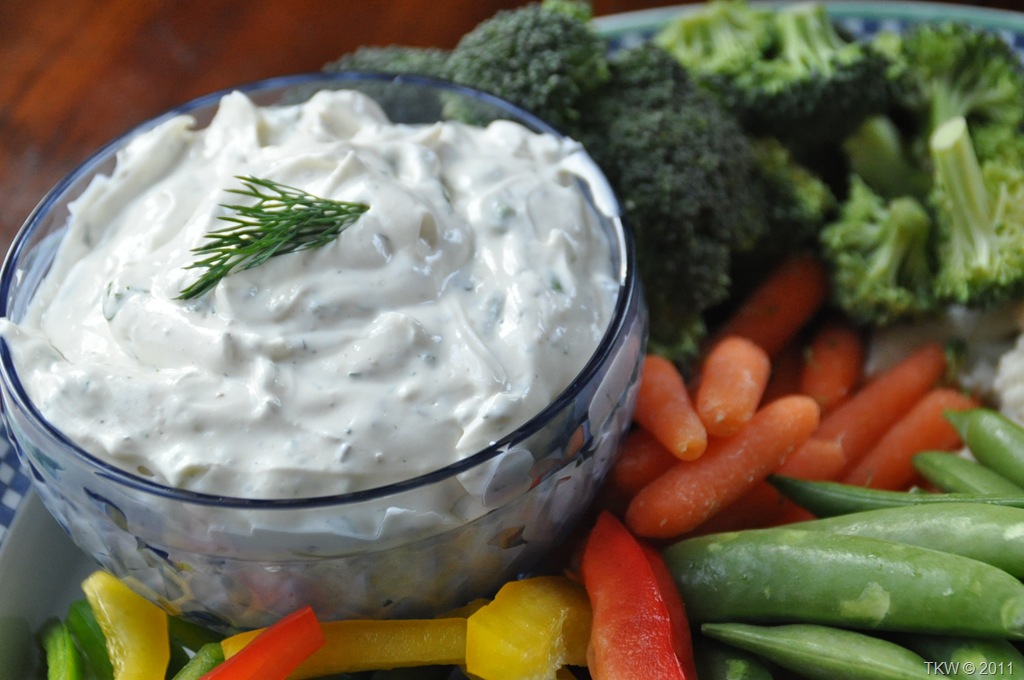 Green Onion and Dill Dip
2016-06-13 20:06:19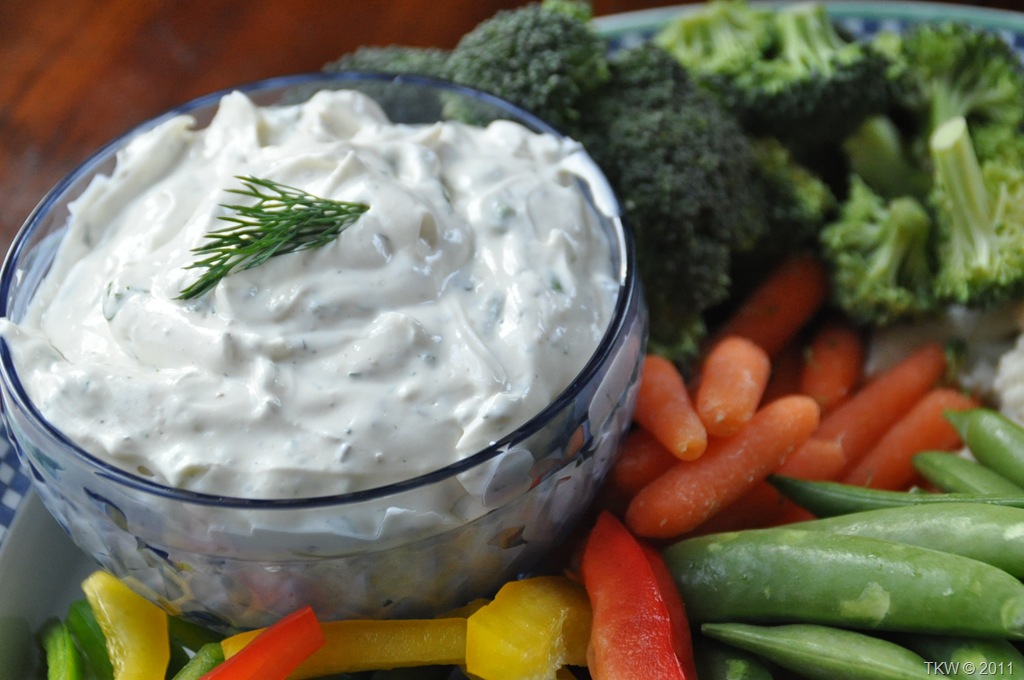 Ingredients
1 cup sour cream
1 cup mayonnaise
3 to 4 green onions, whites and green parts minced
3 tbsp. minced dill weed
1 clove garlic minced
Kosher salt and fresh ground black pepper to taste
Instructions
Mix all ingredients well, refrigerate for a minimum of 1 hour prior to serving.  Serve with fresh vegetables or chips.  It's great on fish too!
The Kitchen Witch http://www.thekitchenwitchblog.com/

Click to Print a Recipe Card