Today we leave on a trip that we've been planning for 1 1/2 years. Don't worry, I have posts lined up for you, I wouldn't want anyone to go into withdrawals are anything

Because of where we are traveling to, I will not be able to reply to any posts, no tweets and no Facebook. Although I'll be out of touch, I'll be thinking of you all.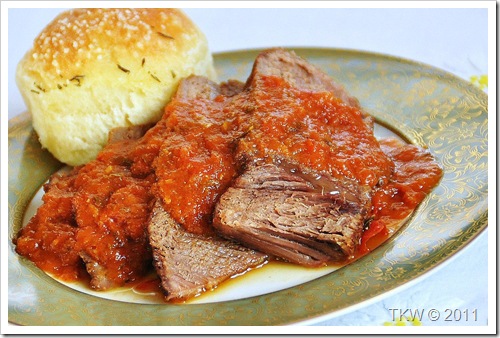 Pot roast at this time of year? Although it has warmed up else where we seem to not be getting a break here in Montana. I don't think I've seen the sun in a week and haven't stopped wearing a hoody or jacket except for a couple days.
Even if it was scalding hot outside and I didn't have air conditioning I would still make this pot roast. The ingredient list is simple but the flavor is anything but (hence the name "Plain 'ol Good Pot Roast). The roast was melt in the mouth tender and the sauce/gravy, whatever you want to call it, was nothing short of amazing. In fact I'd go so far to say that it tasted very similar to Ossobuco, seriously. If that isn't enough to make you want to sweat in the kitchen on a summer day I don't know what is. Naturally that is never an issue up North!
I have to admit that I'm lucky, I get organic grass fed beef for cheap! The cost may be low but it tastes like a million bucks.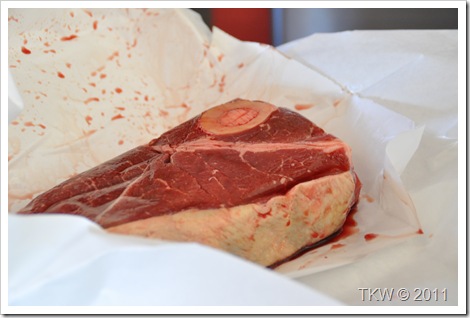 Like all pot roasts, it starts off with browning in a Dutch oven. I did the TKW way, browned it in bacon fat, yeah baby!
I rarely cook without onions and garlic, as far as I'm concerned they are the food of the Gods, or at a minimum the Goddess Hestia (who is actually the Greek Goddess of Cooking). I used to read a lot of Greek Mythology when I was young.
An addition of some fresh herbs, water and a can of diced tomatoes, finished off the round of ingredients.
Pop it in the oven, cook it low and slow, and go about your day. Come back in 5 hours to an incredibly tender and flavorful roast.
I skimmed the fat off the top, it's yummy but even a little to greasy for me.
I used my blender stick to puree the sauce….just a note, I didn't have enough liquid to submerge it and I made quite the mess until I tilted the pot…sorry Baby boy (he had dish duty)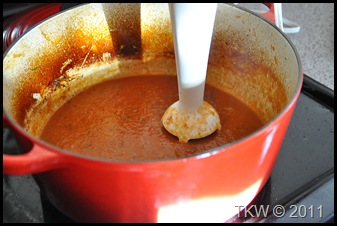 I served this with a nice salad and Pioneer Woman's Buttered Rosemary Rolls. She made a wimpy 6 rolls, I made a huge pan full (great for sliders later then again, I'm all about the leftovers).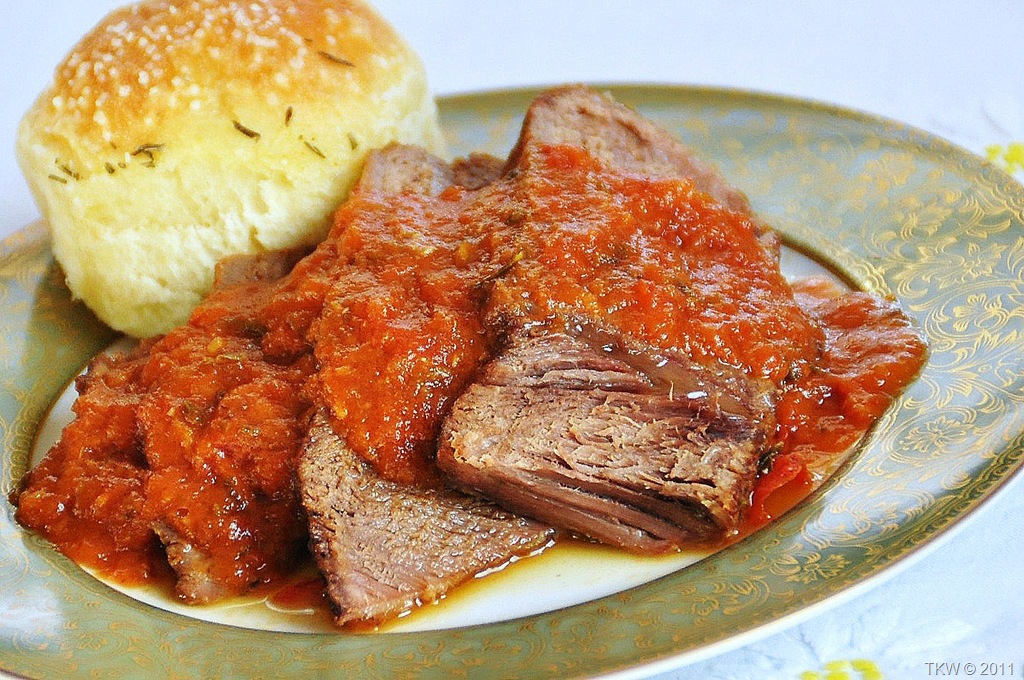 Plain 'ol Good Pot Roast
2016-06-13 19:58:39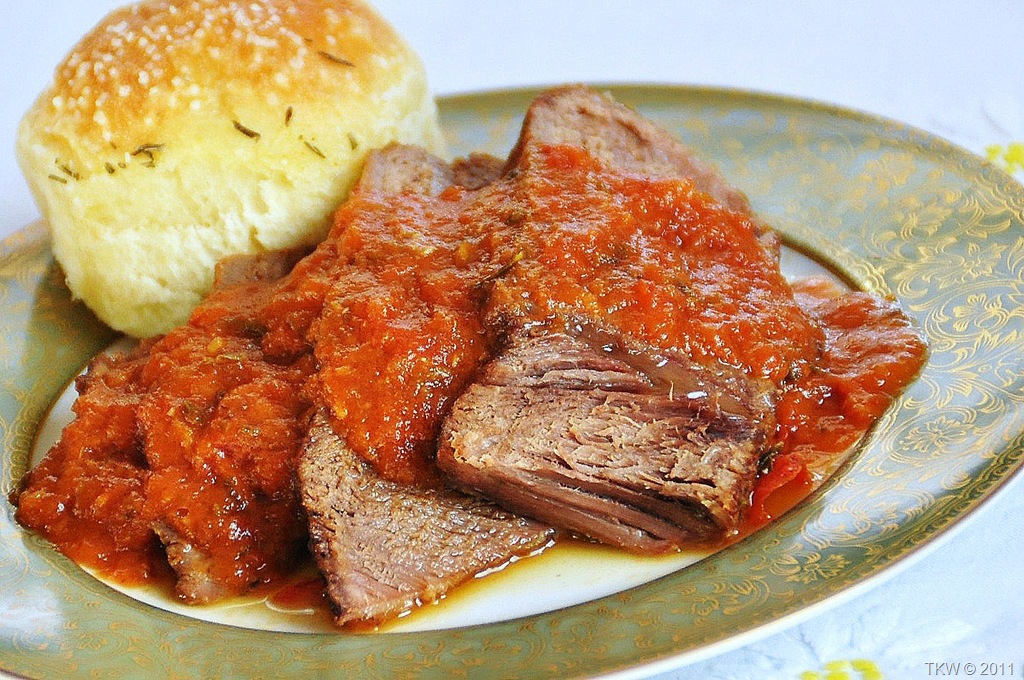 Ingredients
1 4 to 5 lb. beef roast (chuck, shoulder or arm)
Kosher salt and fresh ground pepper
1 tbsp. bacon grease or oil
1 onion, halved then sliced
3 to 4 cloves garlic, peeled and lightly crushed
2 bay leaves
Sprigs of thyme and rosemary
1 can (14.5 oz.) diced tomatoes
1/2 cup water
Instructions
Preheat oven to 300F.  In a large Dutch oven or other heavy bottomed pot, heat fat over medium high heat.  Liberally sprinkle salt and pepper over all sides of the roast.  Brown meat on each side, about 5 to 8 minutes.  Remove the roast and set aside.  Add onion and garlic, saute, stirring frequently until onion is tender.
Add the bay leaves and sprigs of thyme and rosemary.  Lay the roast atop the onion, garlics and herbs.  Pour the tomatoes and water over the roast.  Cover and place in the oven, cook for 5 to 6 hours or until roast is fork tender.  When done remove the roast and set aside to rest.  Dispose of the thyme and rosemary.  Skim the fat off the top.  Using a stick blender or food processor puree the mixture.  If its too thick add water, if it's too thin put over a burner and cook to reduce it until desired consistency is reached.
Slice the roast beef and serve the sauce over it.
The Kitchen Witch http://www.thekitchenwitchblog.com/

Click to Print a Recipe Card