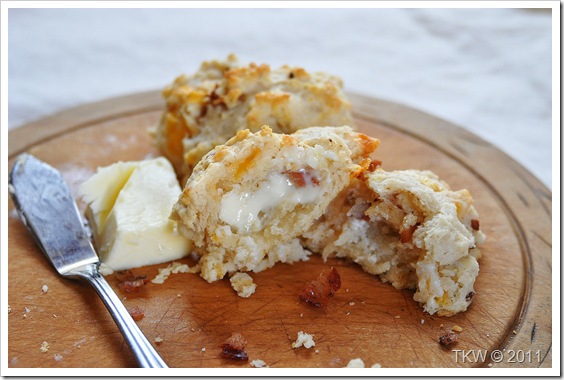 Saturday morning, after a long week I wanted to make some home made biscuits for breakfast. They had been on my mind all week. Biscuits, warm and flaky. After making a pot of coffee, I delved into the refrigerator to get my ingredients.
Hmmm, no buttermilk, no regular milk, only 2 tbsp. of butter. Yeah, biscuit aren't going to happen, I certainly wasn't motivated to actually get dressed and go to the store early in the morning. Then I remembered my mom used to make drop biscuits all the time, that thought got me to thinking. If I don't have to roll out the dough, I don't have to use cold butter, I can substitute, oh I don't know, bacon fat? Mmmm bacon fat, another thought, how about some bacon in those biscuits?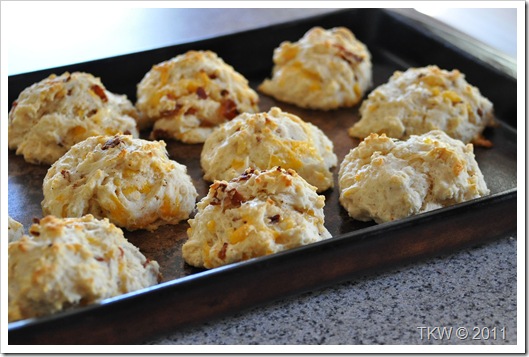 I still didn't have milk or buttermilk but I did have a 1/2 cup of sour cream. Mmmmm sour cream and bacon, and yet another thought! (Boy was I doing a lot of thinking…surprised I didn't burn down the house.) I could add some cheddar cheese. The mostly empty larder still had a few gems in it!
I set to work, and had the biscuit dough whipped up lickety split and into the oven. Breakfast was ready in no time. Only problem, that meant I had plenty of time to go grocery shopping.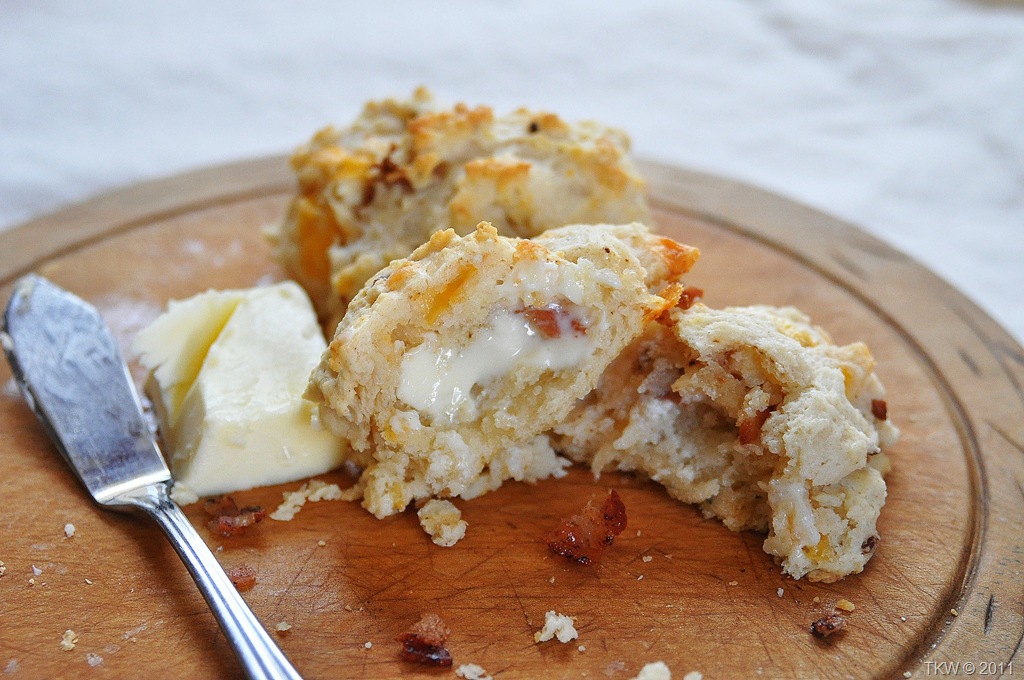 Sour Cream, Bacon and Cheddar Biscuits
2016-06-13 19:51:13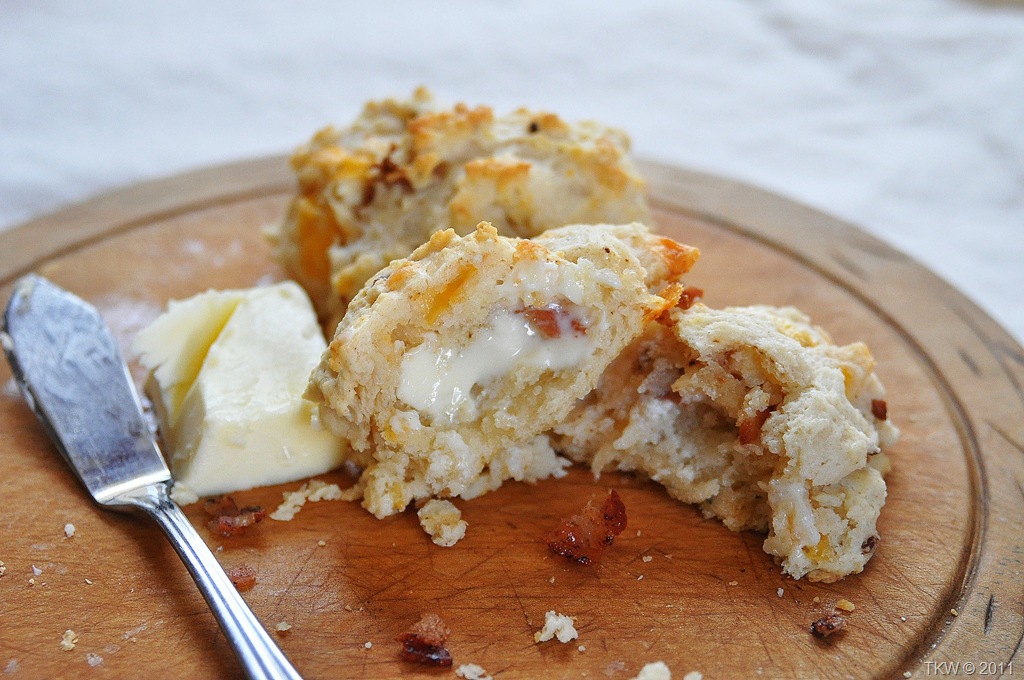 Ingredients
2 cups flour
1 tbsp. sugar
3 tsp. baking powder
1/2 tsp. salt
1/4 cup bacon fat or melted butter
1/2 cup sour cream
3/4 cup water, milk or buttermilk
6 slices of bacon, cooked crisp and crumbled
1/2 cup grated cheddar cheese
Instructions
Preheat oven to 450F. Mix dry ingredients, add bacon fat, sour cream, and liquid.  Mix thoroughly, if mixture looks dry add more milk by the tablespoons (the dough should be slightly sticky).  Stir in crumbled bacon and grated cheese.  Drop by a large spoonful onto a greased cookie sheet.  Bake for 10 to 15 minutes.
The Kitchen Witch http://www.thekitchenwitchblog.com/

Click to Print a Recipe Card