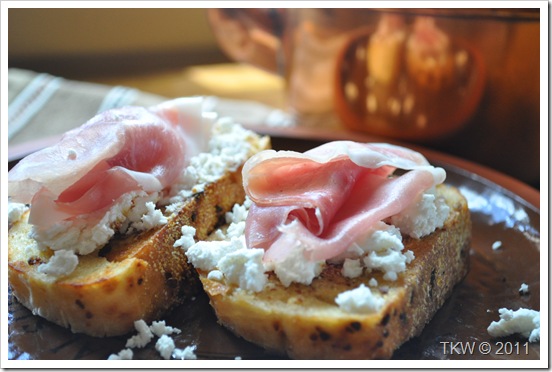 So many of my posts have been about eating up at the cabin, this is surely not the last one either. For me, I feel constantly challenged to serve interesting food. It's so easy to fall into the hamburger/hot dog/cold sandwich/granola bar rut.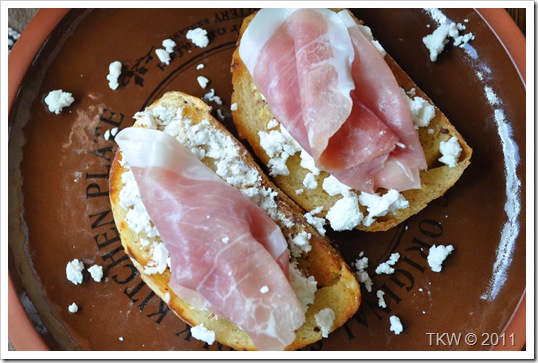 Typically we are working during the day, painting, chopping wood, even fetching water. Lunch has to be simple and light. We tend to eat a heartier than normal breakfast, something about the mountain air that brings out the big breakfast in us.
Simple doesn't mean boring. A few short ingredients can turn into something fabulous. Although technically this is considered crostini, I told McGyver we were having open faced sandwiches. I have to speak "man" language when he's being Grizzly Adams.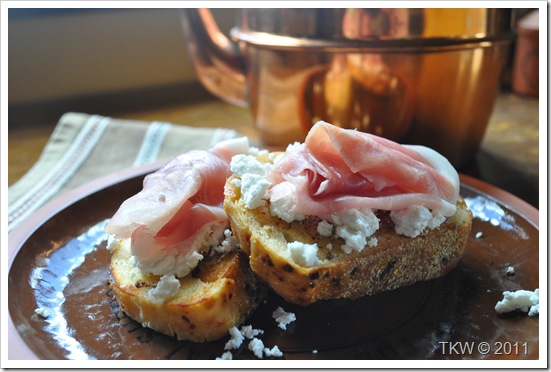 No broiler, no toaster oven, shoot I don't even have a toaster at the cabin. What I do have is a nice cast iron pan and a propane stove. I sliced my baguette (I used a roasted garlic style), butter it and then griddled it in the cast iron pan. I spread a thin layer of country style Dijon mustard over the top of the griddled bread, That's how easy it is to have crostini an open faced sandwich, simple but packed with flavor.
I really can't call this a "recipe" it's more of an ingredient list. I'm not including any measurements, as really there is nothing to measure, you don't even have to use the whole baguette. Besides serving this as an open faced sandwich, this would be a great appetizer when you are entertaining in the big city ( although I recommend you call it crostini at that point).
A final note: I have my granddaughter and other family visiting (notice how I mention the most important person first and singularly?). I'll be AWAL for awhile, we have a full schedule planned. If I was a good little blogger I would have gotten some posts lined up, but I'm not…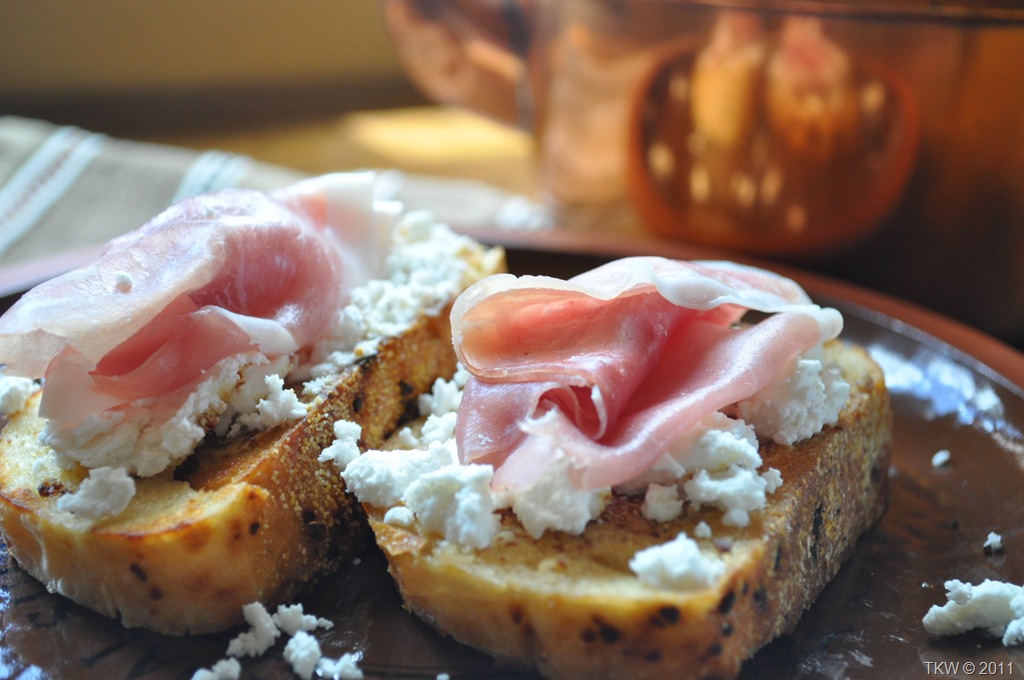 Goat Cheese and Prosciutto Crostini
2016-06-13 14:26:32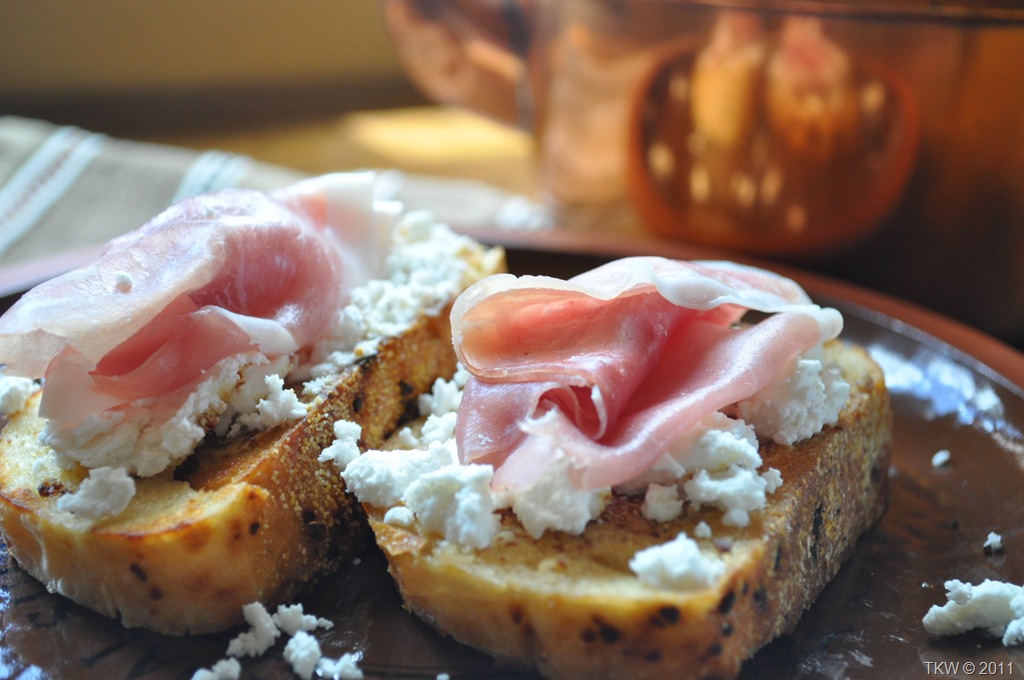 Ingredients
Baguette (I recommend a roasted garlic baguette)
Salted butter, room temperature
Country style Dijon mustard
Goat Cheese
Prosciutto, thinly slice
Instructions
Thinly slice the baguette, cover  slices with butter.  Griddle over medium high heat in a large frying pan until lightly browned (like a grilled cheese sandwich).  Spread a thin layer of Dijon on top, than add crumbled goat cheese and a slice of prosciutto.
The Kitchen Witch http://www.thekitchenwitchblog.com/

Click to Print a Recipe Card