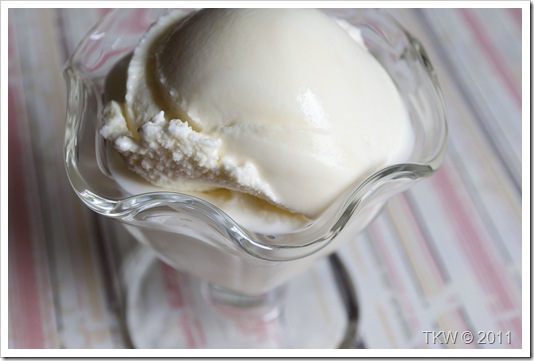 There is a tall stainless steel shelf in my garage. It's an extension to my kitchen. I store big bulky items like a crockpot, pressure cooker and electric roasting oven on it's shelves. I also store items not frequently used like cake decorating items and items used only when I entertain. Buried in a box, covered with about 4 years of dust, is an ice cream maker.
Have you heard the adage, if you don't use it within a year donate or dispose of it? that's an adage that continues to haunt me. No I haven't used my roasting oven in over a year, or my chafing dish but I couldn't part with them. When I do use them I am eternally grateful that I've allowed them to take up space in my life, especially garage space and not kitchen space.
But 4 years since I've used my ice cream maker, really? Should I justify retaining it, if I'm not using it? Although we as a family do not eat sweets often, a nice bowl of ice cream can really be satisfying. Time to reset the 1, er 4 year clock and drag the box out, dust it off and pull out the ice cream machine.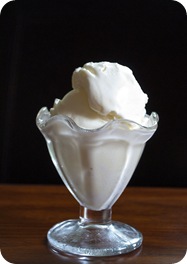 It seems like, no sooner had I made up my mind to make some ice cream, I saw posts for sorbets and sherbets everywhere. Which got me thinking, why make ice cream when you should make something you have never tried before.
Enter gelato, I had my first taste of gelato in none other than Venice, Italy. I knew that I would not be able to exactly match true gelato by using my ice cream machine, but it was worth a try. First you have to understand the difference between ice cream and gelato. The main difference is the milk to cream ratio and the churning. Ice cream gets its creaminess from the high levels of fat from the cream. Although gelato uses less cream, it gets it creaminess from slow churning, this prevents ice crystals from forming and allows only the creaminess to shine through.
I learned all of this from watching Alton Brown's Good Eats, no lie.
I couldn't turn my ice cream machine into a gelato machine but I could vary the milk/cream ratio and slow down the freezing process of my ice cream machine so that it would take longer and give me a more slow turned effect.
The results were a beautiful, rich and creamy gelato. No, not as luxurious as the first one I had in Venice, but a fair match. I choose not to use any flavoring and let the custard be the flavor that shined. You can certainly add some if you like. The Baby boy enjoyed his with crumbled peanut butter cookie bar on top and a drizzle of caramel. I enjoyed it straight out of the container with a spoon (but don't tell anyone).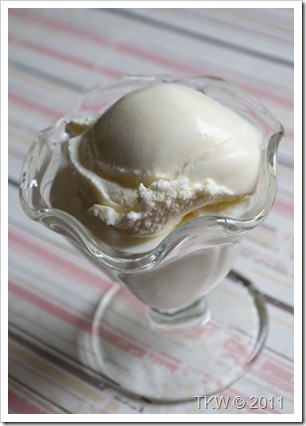 Looks like I'll be hanging on to the at ice cream maker for a little while longer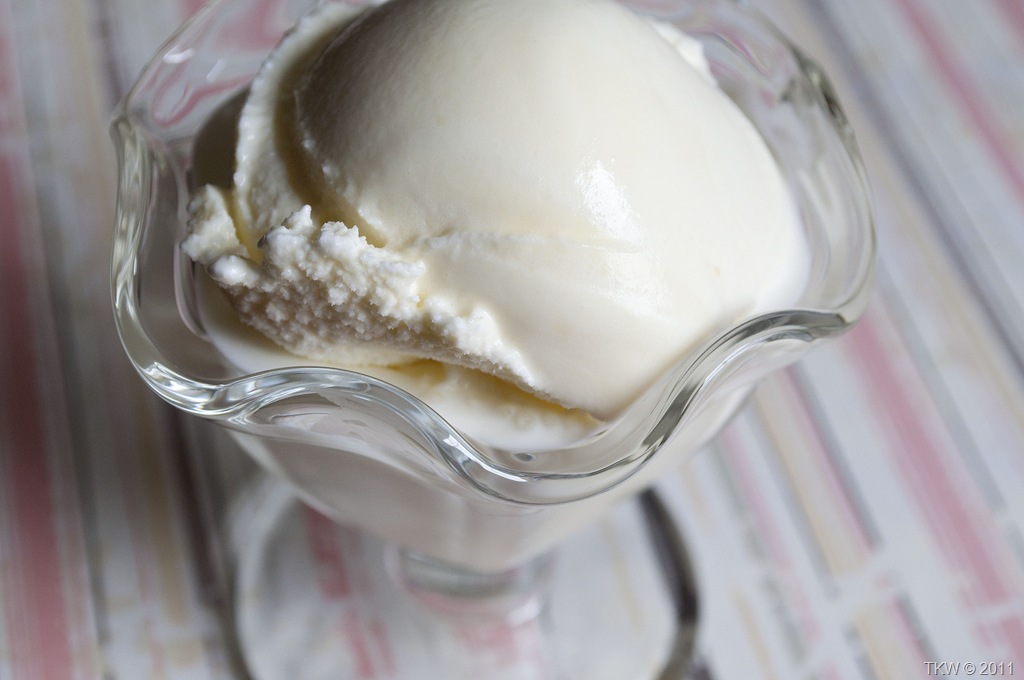 Gelato
2016-06-13 14:17:31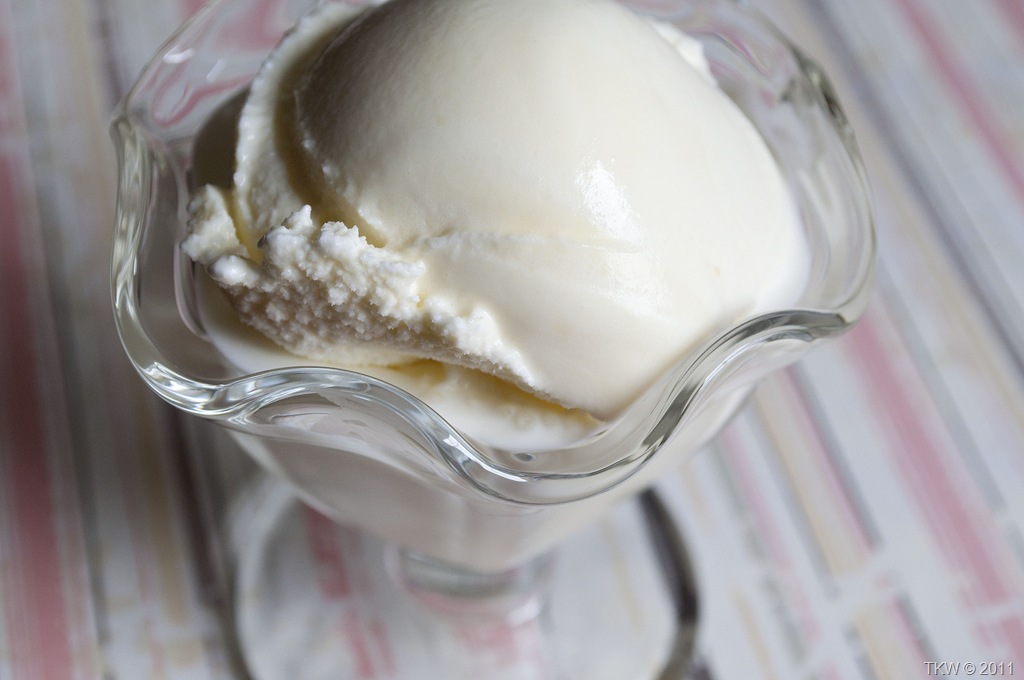 Ingredients
2 cups milk
1 cup heavy cream
4 egg yolks
1/2 cup sugar
Instructions
Mix milk and cream. In a medium saucepan warm until foam forms around the edges. Remove from heat.
In a large bowl, beat the egg yolks and sugar until frothy. Gradually pour the warm milk into the egg yolks, whisking constantly. Return mixture to saucepan; cook over medium heat, stirring with a wooden spoon until the mixture gels slightly and coats the back of the spoon. If small egg lumps begin to show, remove from heat immediately.
Pour the mixture through a sieve or fine strainer into a bowl. Cover, and chill for several hours or overnight.
Pour the mixture into an ice cream maker, read the manufacturer's instructions, cut ice and salt by half. If the ice melts before the gelato is finished add 1 to 2 more cups of ice and more salt.  Transfer to a sealed container, and freeze until firm. If the gelato is too firm, place it in the refrigerator until it reaches the desired consistency.
Adapted from All Recipes
Adapted from All Recipes
The Kitchen Witch http://www.thekitchenwitchblog.com/

Click to Print a Recipe Card