Last weekend Mcgyver and I went lake Krabbing. We set our krab pots out late one evening, full of bait and woke up early the next morning to see what we caught. Much to my delight we caught a Krab. Oh happy days, I couldn't wait to prepare a tasty lunch that day.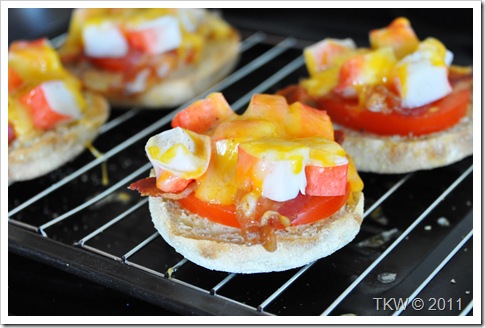 Yes, that's Krab with a "K". The Krab leg comes from the Kalinectes sapidus fishius, a Krab shaped white fish with oddly pinkish exterior flesh. Unlike it's ocean counterparts, this crab like fish is found in the deep dark lakes (think Loch Ness). When processed the meat strangely resembles that of a crab leg. Even the flavor slightly resembles that of a crab leg, only with a little more sweetness. The texture is smooth and easy to masticate. If desired the krab leg can even be peeled and eaten in the string cheese fashion.
If you believe all that I have some ocean front property in Montana to sell you. Actually Krab with a "K" is "not real" crab, you know, the crab with a "C". Also know as Calinectes sapidus if you are into scientific names. The Krab with a 'K' is a chopped and formed white fish that is flavored and colored to resemble the real crab. You can thank the Japanese for this invention.
If you are looking for something that substitutes for crab, do NOT use Krab with a 'K', stick with crab with a 'C'. There is no substitute for real crab. period. If you have had Krab with a 'K' and enjoy the special 'K' variety for it's own uniqueness, then don't be ashamed to eat it. Like Velveeta, it has it's place.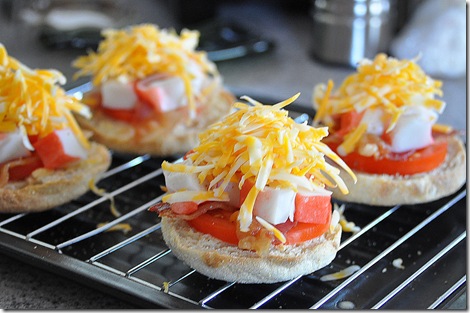 If you are on a budget, this is a go to meat-ish item. It's cheap, lean and it's good cold or hot. I started making this Krab and English Muffin decades ago when I first moved to England and the crab with a 'C' was way out of my budget. This is where I also learned it's no substitute for crab (i.e. failed crab cakes) but it was tasty in it's own way and as long as I wasn't expecting crab but krab, I would be fine with it.
Don't get snobbish on me, give it a try. Enjoy it for the cheap, processed fish that it is. If you have a hard time saying that you are eating krab with a 'K' then call it Kalinectes sapidus fishius. No will ever question a sci-ency name like that…heck, you might even impress someone. Go ahead and drop your krab pot in the deepest dark lake you can find, you never know, there might be a Kalinectes sapidus fishius just waiting to be caught.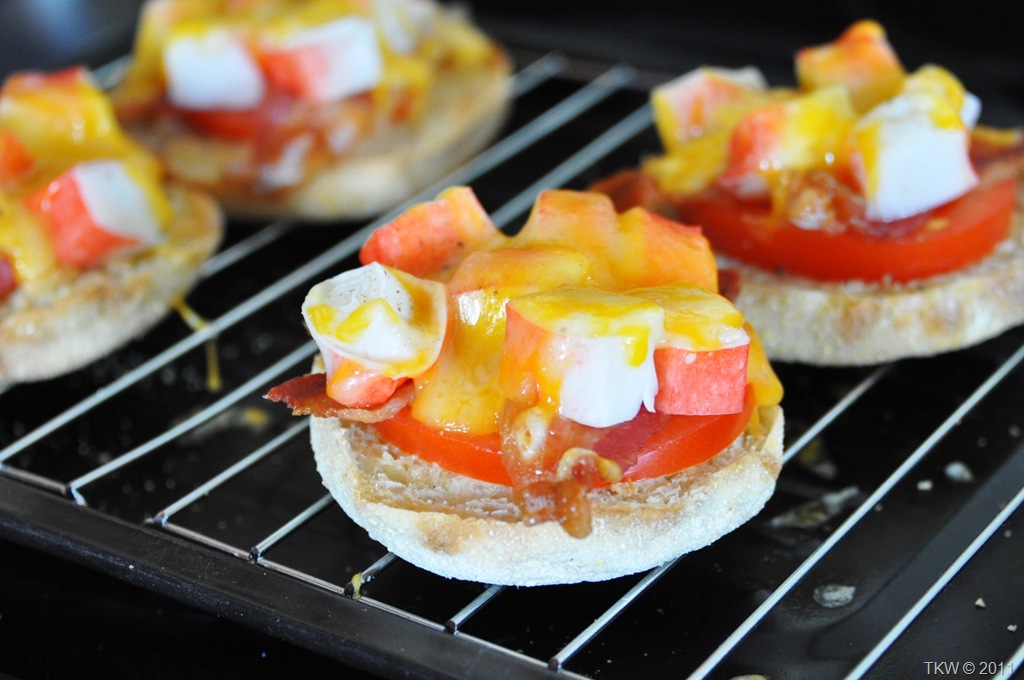 Krab and Cheese English Muffins
2016-06-13 14:07:30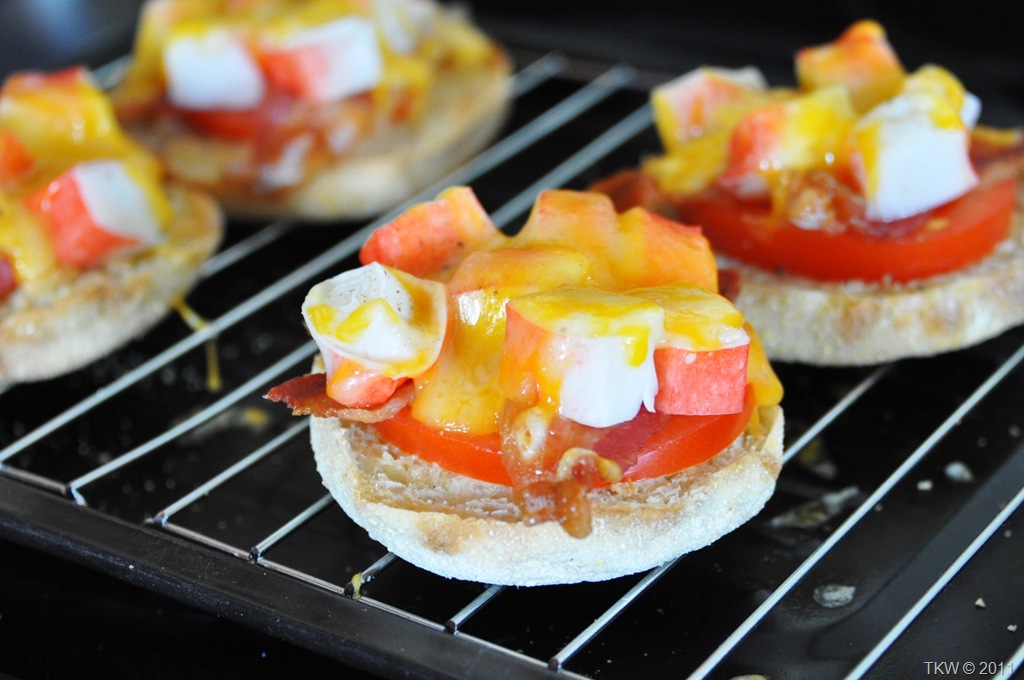 Ingredients
1 pkg Krab meat, cut into 1/2" chunks
4 English Muffins
2 Tbsp. butter
8 thin slices of tomato
8 slices of bacon, cooked crisp
4 oz. shredded colby jack cheese
Instructions
Split the English Muffins and butter each side, place under broiler until the English Muffin is golden brown.  On each half, layer a slice of tomato, a slice of bacon (broken in half to fit), diced krab and shredded cheese.  Return to broiler and broil for 1 to 2 minutes or until the cheese is melted and hot and bubbly.
The Kitchen Witch http://www.thekitchenwitchblog.com/

Click to Print a Recipe Card