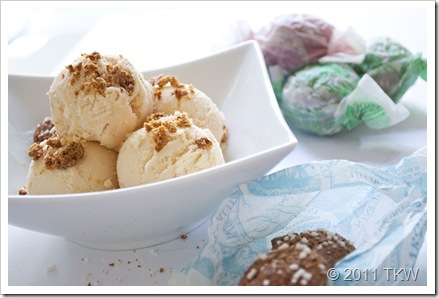 Recently I rediscovered my ice cream maker. After brushing the thick layer of dust from the box I tried my hand at making Gelato. I was so pleased with the results that I started to think adventurous. Like most of my ideas, they seem to randomly pop into my head.
I have no explanation for why I thought peaches and amaretto would make a good ice cream, it just sounded really, really good. I had some peaches on hand and the poor things had perma dents in their tender flesh from my wicker fruit basket. Since they weren't looking all that appealing, ice cream would be a good cover up for them.
I headed to the liquor store to pick up some amaretto. While I was there I did an informal survey, drunks are soooo friendly! I asked them if they would order a peach and amaretto ice cream, did it even sound delicious? Being the drunks they were, indeed they said, any ice cream with alcohol sounded good to them.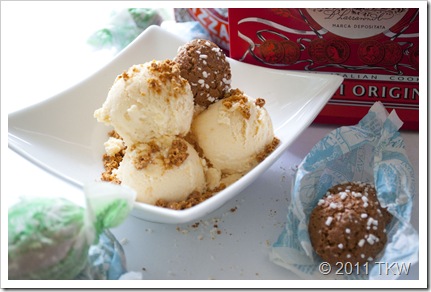 That was good enough for me (I have such high standards). In fact it turned out better than good enough. It was down right wonderful! The first flavor to hit your palate is peach, that wonderful summer taste. Then as the ice cream melts in your mouth the second wave of flavor comes and it's that wonderful amaretto flavor. It was like having a cocktail chaser after peach ice cream.
I served it in big bowls topped with amaretti cookies to give it that extra special touch. Before the summer melts away, you must make some Peach and Amaretto Ice Cream!
Recipe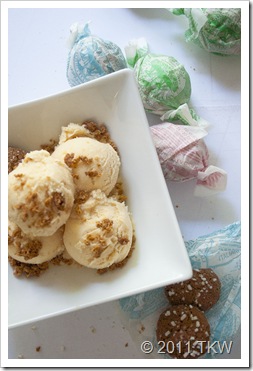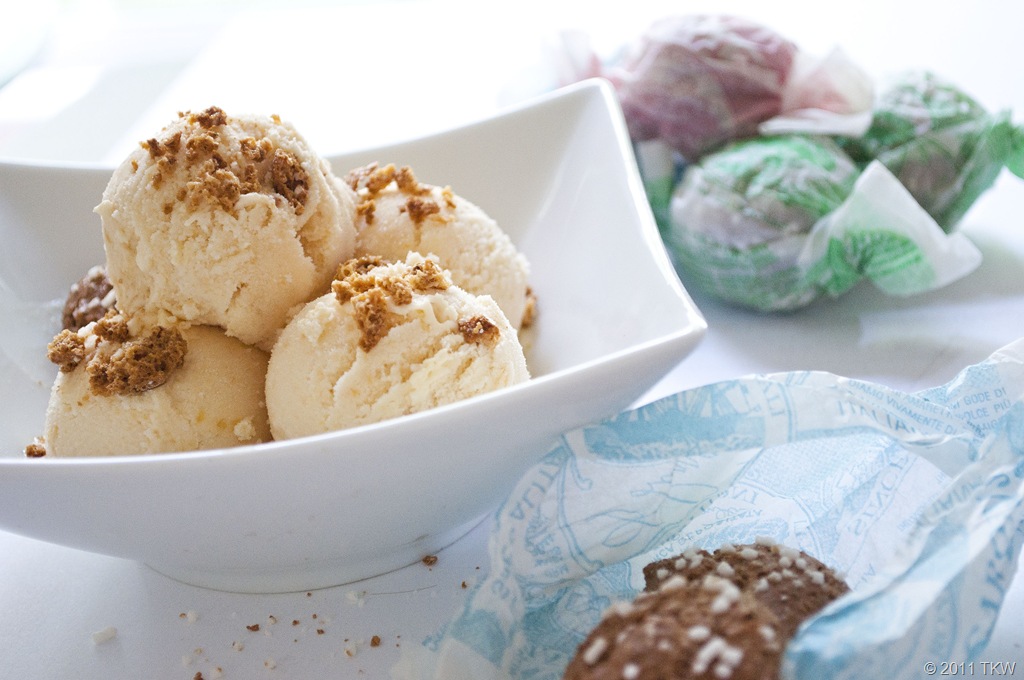 Peach and Amaretto Ice Cream
2016-06-13 13:56:41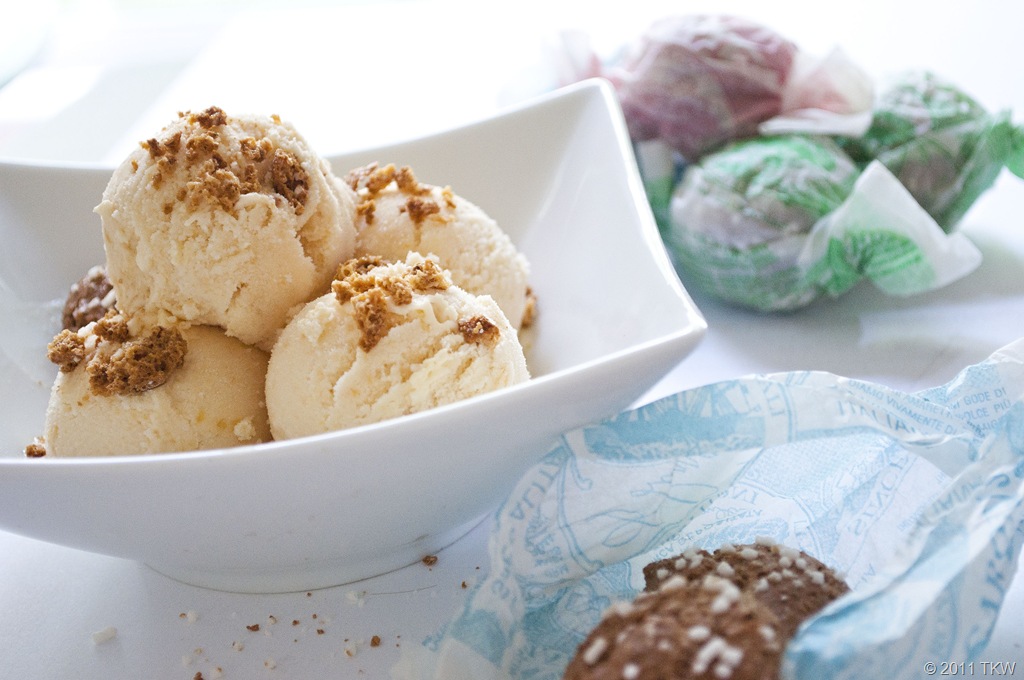 Ingredients
4 large very ripe peaches, pitted and diced
1 cup milk (preferably whole)
2 cups cream
1 cup sugar
Juice of 1 Lemon
2 oz. Amaretto
Amaretti cookies for garnish (optional)
Instructions
Puree peaches in a food processor (you can leave out 1/2 to 1 cup of the peaches and add the last 5 mins. if desired).  Place peaches, sugar and lemon juice in a large saucepan.  Over medium heat bring the peach mixture to a low boil, reduce to medium low, cook until mixture is reduced by 1/3, about 20 to 30 minutes.
Slowly whisk in milk and cream.  follow your manufacture's instructions for ice cream making.  Makes about 2 quarts.  Serve with amaretti cookie if desired.
The Kitchen Witch http://www.thekitchenwitchblog.com/

Click to Print a Recipe Card