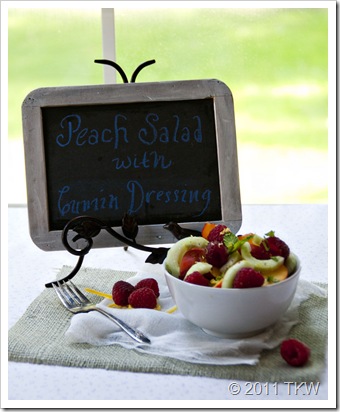 I'm not ready to let summer go yet. Fortunately the weather has been cooperating. Here in Montana we are finding ourselves with an unusually late summer. After record snows this past winter, it is a welcome feeling. Just a few days ago we had temps in the 90's. Even though they have dropped down to a much more pleasant 70's range, our days are still long and the summer feeling is clinging on like a peach.
I'm still grilling like crazy, making salads and spending as much time outside that I can. I know my summer days are numbered. A fresh fruit salad is the quintessential summery of summer…like how I did that summery vs. summary?? I know, I'm the only one that thinks I'm clever.
I adapted this recipe from an old Weight Watcher's cookbook (something I should be using more often). The original recipe called for frozen peaches, but at this time of year why not eat fresh? I changed it up to suit my tastes like many of us, recipes as written are just a springboard for our tweaking.
The honey, lemon and toasted cumin seed really brings out the sweetness of the fruit, the cucumber adds a nice crunch and the mint give it a nice crisp fresh taste. If you don't care for cucumber (ahem, Leah), try replacing it with kohlrabi, radish or fennel for a different twist.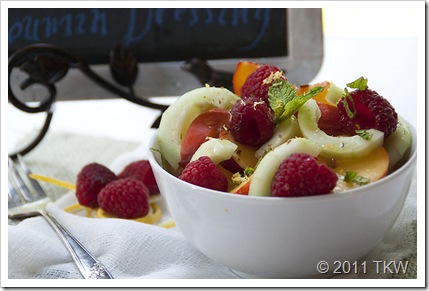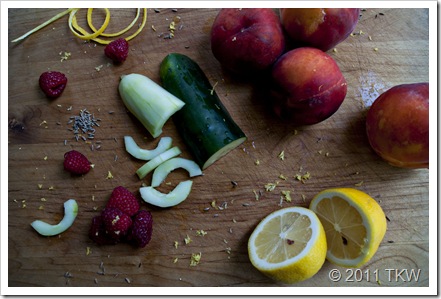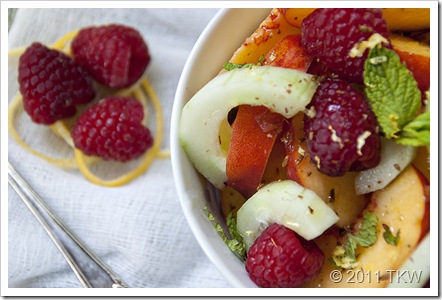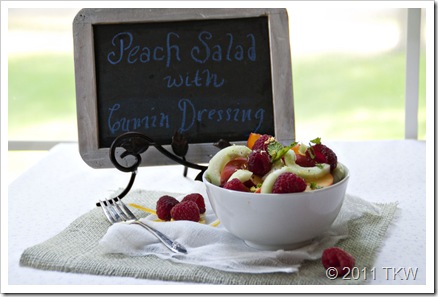 Before summer totally slips by, do yourself a favor and make a nice fruit salad. Sit outside and savor every moment of it while it lasts.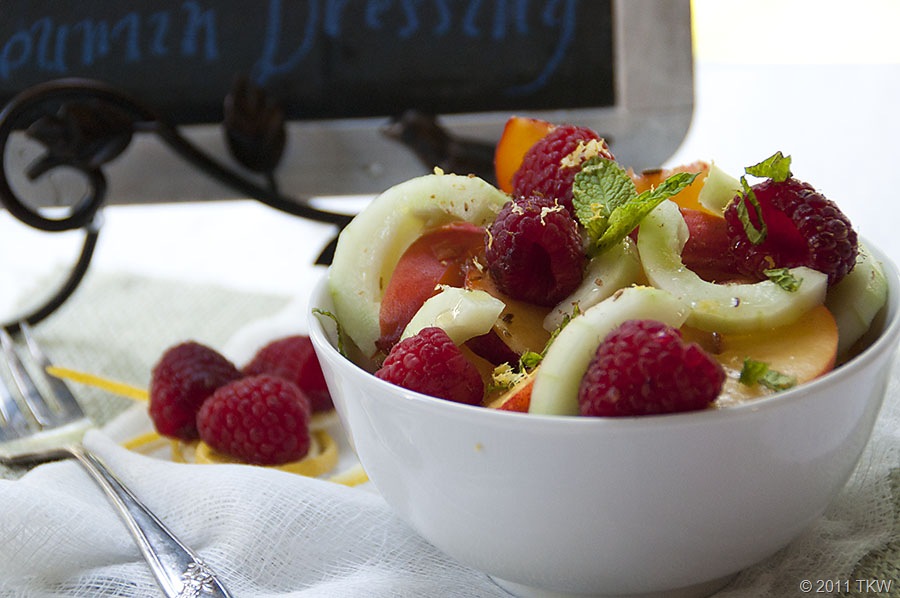 Peach Salad with Cumin Dressing
2016-06-13 13:46:14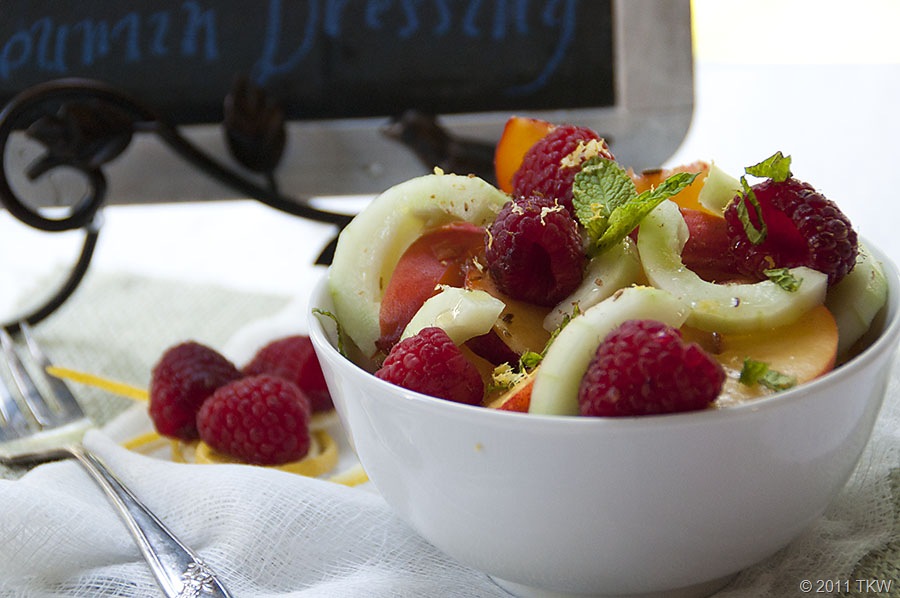 Ingredients
2 cups peaches, washed, pitted and sliced
1 cup cucumber, peeled, halved, seeded, and sliced
Juice and zest from one half lemon
2 tsp. honey
3/4 tsp. cumin seeds, toasted and lightly crushed
1/2 tsp. kosher salt
1/4 tsp. fresh ground black pepper
2 tsp. minced fresh mint
1/2 cup fresh raspberries
Instructions
In a medium sized bowl combine the peaches and cucumber.  In a separate bowl whisk the lemon juice, lemon zest, honey, cumin, salt, pepper and mint together.  Pour over the peaches and cucumber and gently mix.  Add the raspberries and lightly toss, being careful not to crush the raspberries.
Adapted from Weight Watchers
Adapted from Weight Watchers
The Kitchen Witch http://www.thekitchenwitchblog.com/

Click to Print a Recipe Card