I am a domestic goddess. I make homemade jam for my family and neighbors and anyone one else willing to take a jar. I am a domestic goddess, except I need to vacuum and laundry is piled up and there are dishes to do, maybe some dusting too. Barring all that, I am a domestic goddess. Not buying it? Me either, but somehow making homemade jam makes me feel so darned domestic even if it's only freezer jam versus the more involved canned.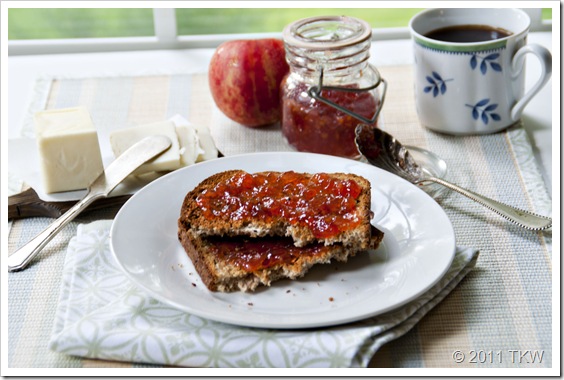 Even though this was my first real foray into jam making, I wanted to do something unique-ish but not too far off the standard jam path (that will come later I'm sure). For me jams are often overly sweet, that is to say, fruit jams are. Honestly I rarely have jam in a fashion where it is the featured food item. Most often I'd pair it with the traditional peanut butter or more likely, turn it into some glaze for meat and grilling. But that's where my taste buds naturally drift to…the savory.
It's no secret, my love of grilling. I love that slightly charred and smoky flavor added to food, so why not in my jam? Sweet and smoky is my favorite BBQ sauce combo, how about another condiment with the same elements?
I grilled my pluots.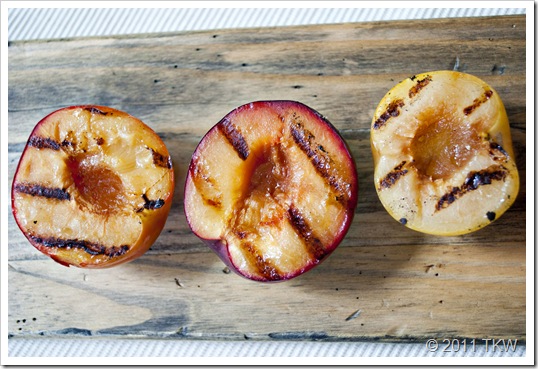 It was the right thing to do.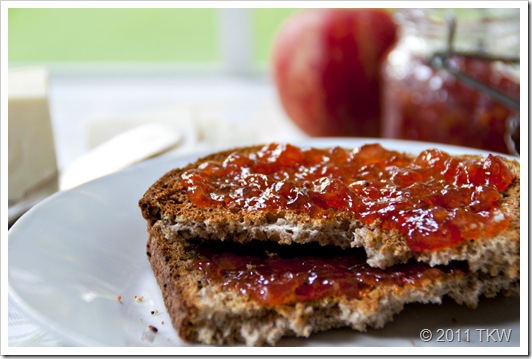 I grilled my pluots. I turned my grilled pluots into freezer jam. I put Grilled Pluot Freezer Jam on toast. I enjoyed my toast. I have also put it on pork chops, made it into dressing and turned it into a BBQ sauce. I am now in love with freezer jam.
I did a good thing, I am a domestic goddess. (I keep hoping if I say it often enough it might come true.)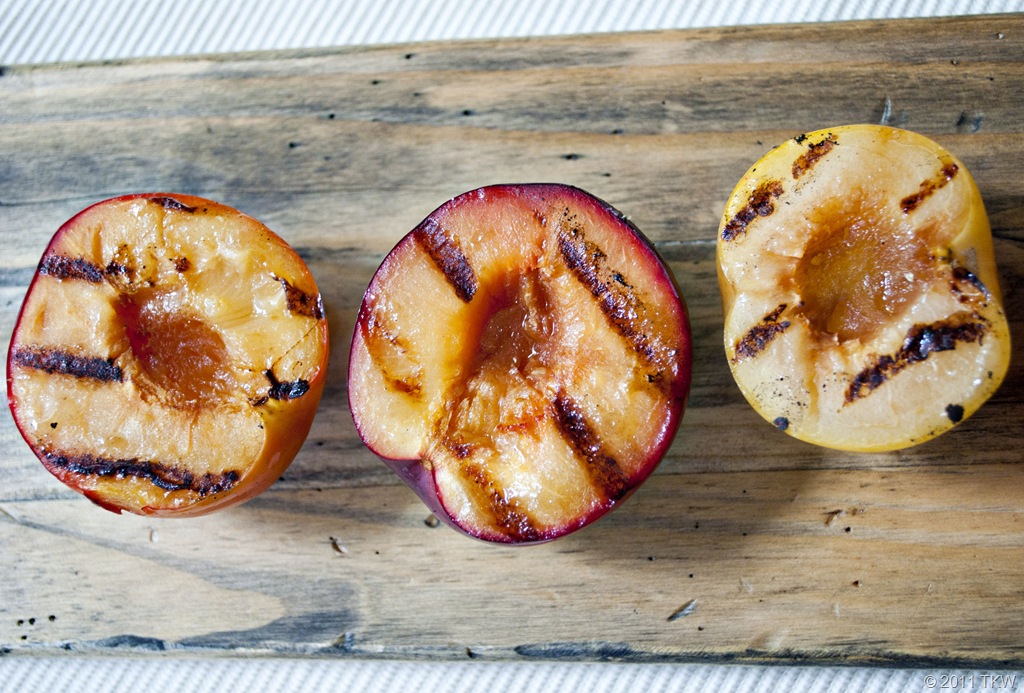 Grilled Pluot Freezer Jam
2016-06-13 13:42:11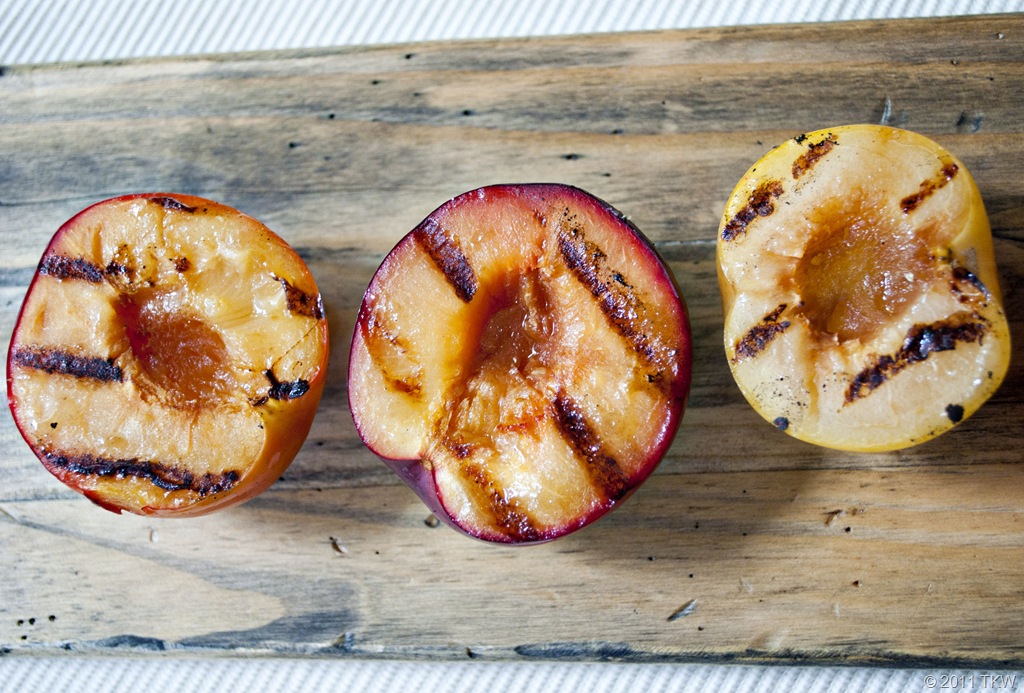 Ingredients
3 lbs. Pluots, halved and pitted
7 1/2 cups sugar
1 pack Certo liquid fruit pectin
2 tbsp. fresh lemon juice
Canola oil for brushing on the fruit
Instructions
Preheat grill or prepare charcoal.  Brush halved pluots lightly with oil.  Grill fruit, cut and oiled side down for 3 to 4 minutes or until fruit is slightly charred and beginning to soften.  Roughly chop pluots and place in a food processor, plus until finely chopped (not pureed), or chop finely by hand.  Measure pluots, you need 4 1/2 cups, no more, no less.  Measure sugar in a separate bowl.  Place pluots, sugar and lemon juice in a small saucepan, bring to a boil, stirring constantly.  Quickly stir in pectin, return to a full boil and boil for 1 full minute, stirring constantly.  Let cool before filling clean plastic freezer containers or jars (if refrigerating immediately).  Leave a 1/2" space to allow for expansion during freezing.  Let stand at room temperature 24 hours until set.  Refrigerate for up to 3 weeks or freeze for up to 1 year (don't forget to date your containers).
Notes
Cook's note:  You must follow the instructions exactly, failure to do so can result in a failed set.  You do not have to use the liquid fruit pectin, if you use the powdered, carefully follow the instructions on the box for preparing it.
Adapted from Sure-Jell plum jam

Adapted from Sure-Jell plum jam

The Kitchen Witch http://www.thekitchenwitchblog.com/

Interested in seeing another grilled pluot recipe? Head over to Pig of the Month and check out my Grilled Pluot Salad.

Click to Print a Recipe Card