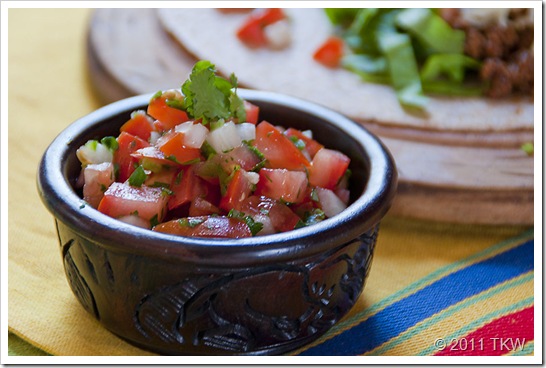 With our late summer here in Montana, the tomatoes are growing full on. My neighbor has a green house and his tomato plants are so big that they are growing out of the roof, it's quite the site. His tomatoes that he's growing outside of the green house aren't fairing as well, but not because of the growing conditions; it's because his dog keeps eating them. Eating all his tomatoes and squash, looks like he's got a vegetarian dog on his hands.
This Pico de Gallo might make his dog happy, a little too happy. It's spiked with Tequila. Come on, what goes better with Mexican food than tequila? Gotta have the Tequila. and lime. and salt. It's all in there, but not in the drink form like I'm used too.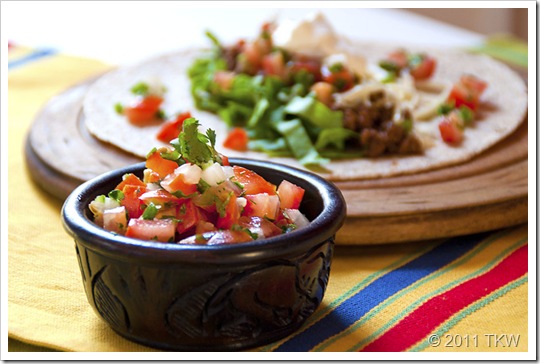 I loved the subtle tequila tang! We had this with tacos but it would be great paired with some salty tortilla chips or on top of chicken or fish.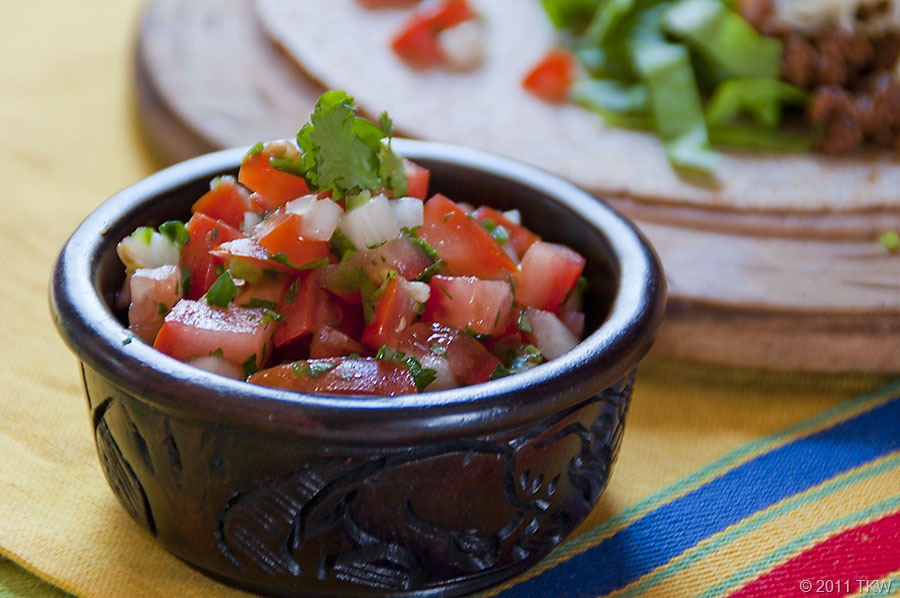 Tequila Lime Pico de Gallo
2016-06-13 13:24:34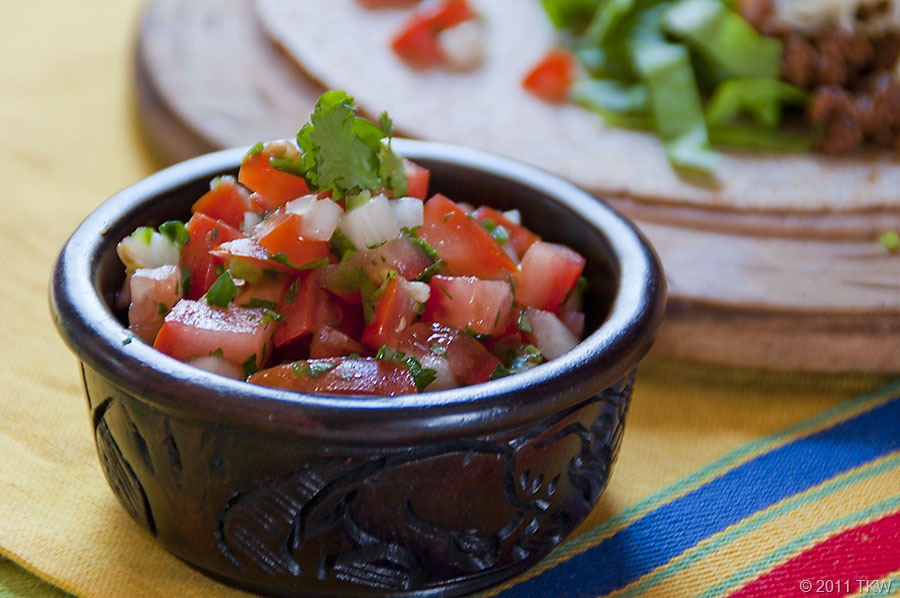 Ingredients
2 large ripe tomatoes, diced
1/2 onion, diced
1 jalapeno seeded and minced
2 cloves garlic, minced
Juice of 1/2 lime
Splash of Tequila
Drizzle of olive oil
Salt to taste (about 1/4 teaspoon)
Instructions
In a medium size bowl, mix the tomato, onion, jalapeno and garlic.  Add the lime juice, tequila, drizzle the olive oil over the top, add salt and gently mix.
The Kitchen Witch http://www.thekitchenwitchblog.com/

Click to Print a Recipe Card