One day there was a meow, meow at my door.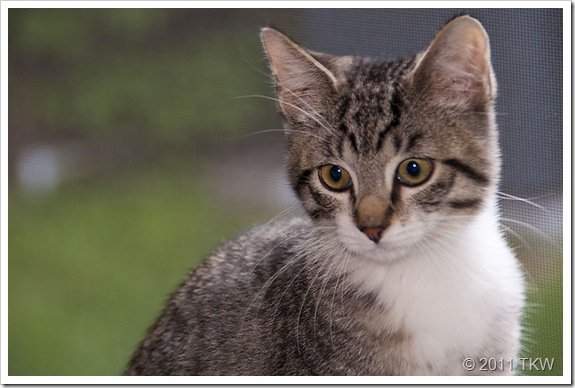 I took a lost Kitter Kat into my home and fed it dog food and milk.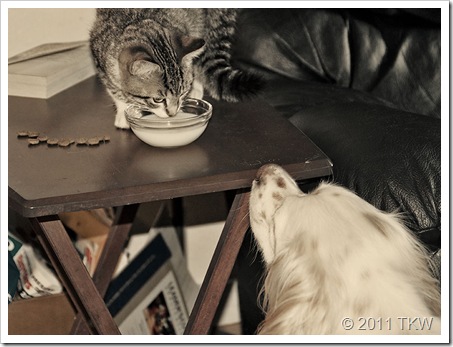 I'm watching you dog.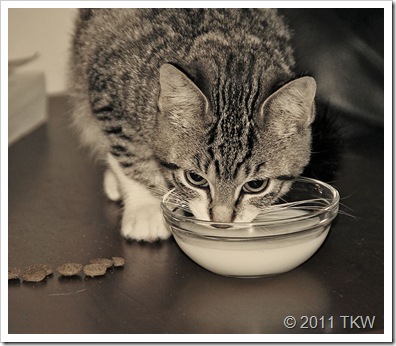 No worries, I'll be waiting here.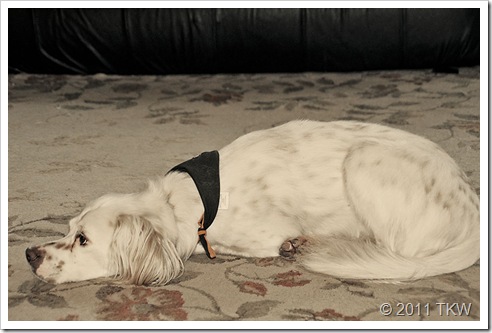 And waiting.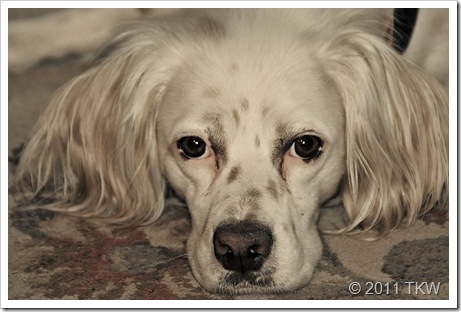 Enough waiting!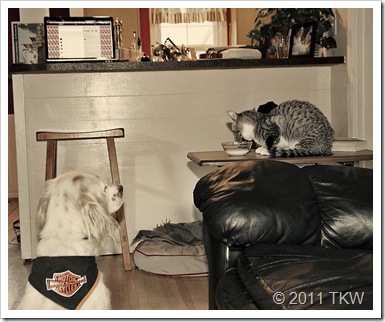 Hiss!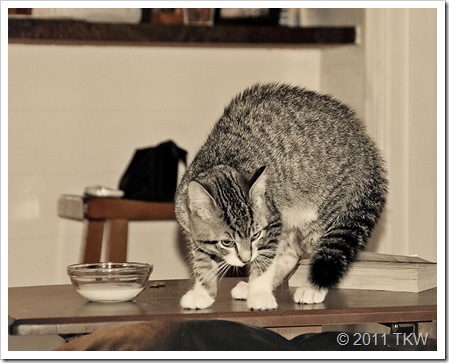 Huh?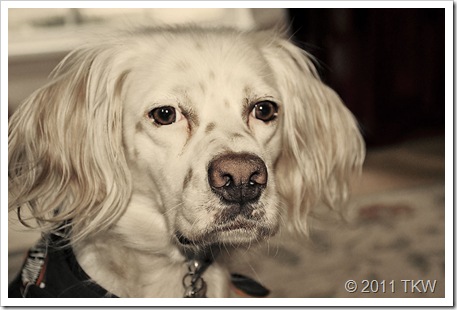 Never mind, I have better things to do.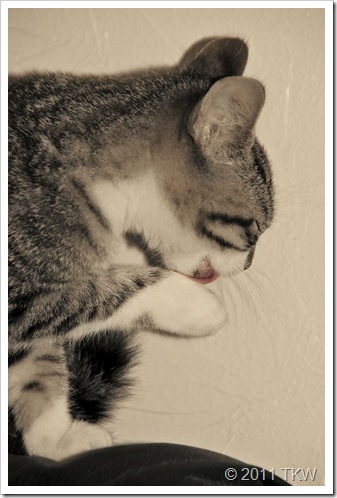 And then I posted a sign.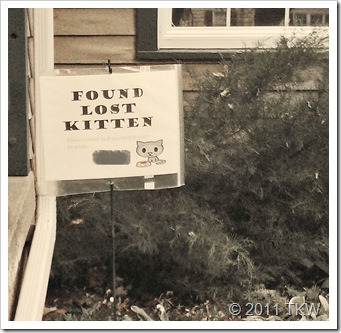 And there wasn't any more meow, meow.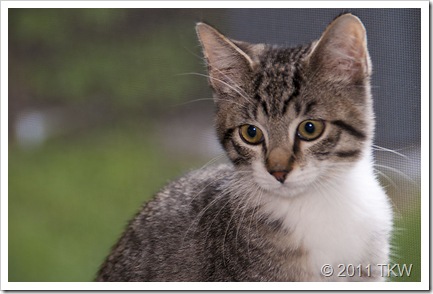 Good bye Kitter kat, I loved you while you were here.  Don't worry, I will still visit you next door.