Seven is such a magical number, it's the 4th prime number, it is revealed in the Bible and and the Torah as the world's creation time, in Japanese mythology there are the Seven Lucky gods, in Irish Mythology the number seven is associated with Cúchulainn, and if you are lucky enough to be the 7th son of a 7th son you could be clairvoyant and have special powers or be born a Vampire.  Let's not forget Vegas, getting seven's could be a big jackpot win.  Seven was also my number in softball and it is the day of my birth.
Today, 'seven' is my post.  The Seven Links post is an internet meme (pronounced meem).  I was invited by the beautiful Kitchen Butterfly to participate:
"It is a 'meme', that has you look at 7 different posts under different headings – most beautiful, post which didn't get the attention it deserved…….etc.

When I first read about it on The Tiny Skillet, it made sense – it gave me a chance to have another look at long and forgotten posts."
I'm not too smart, I had no clue what meme was.  After looking up what meme meant (and it's correct pronunciation), I learned that a meme is a fad, in this case an internet fad.  I'm not very trendy, so I was pretty excited to be with the times for once.  And Oz made a good point, it's a chance to take a look back.
The whole idea was the brain child of Tripbase Blog.  The idea is to post Seven Links and nominate five other bloggers to participate.  I have seen this on many blogs lately and wondered why everyone else was doing it.  Now I am, how fun!
The 7-links
– Your most beautiful post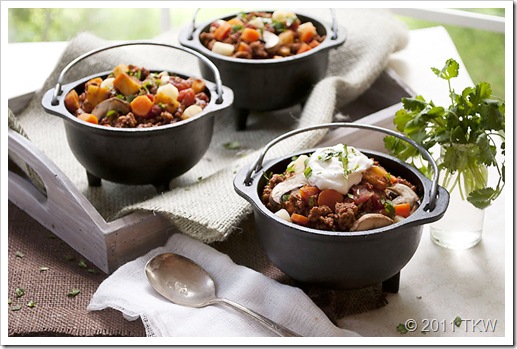 Family Fresh Cooking – Chinese 5 Spice Harvest Chili.  My best photo ever!  This photo actually got accepted by Foodgawker, which is a huge accomplishment for me and a validation of the beauty of the photo.
– Your most popular post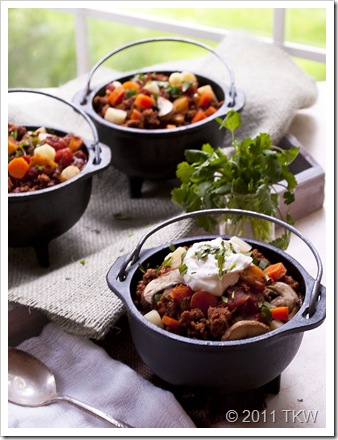 Family Fresh Cooking – Chinese 5 Spice Harvest Chili.  I suppose it's no coincidence that my most popular (at 39 comments) is also my most beautiful.  I posted this recipe through the Secret Recipe Club, my second most popular post was my first SRC recipe…trend maybe?
– Your most controversial post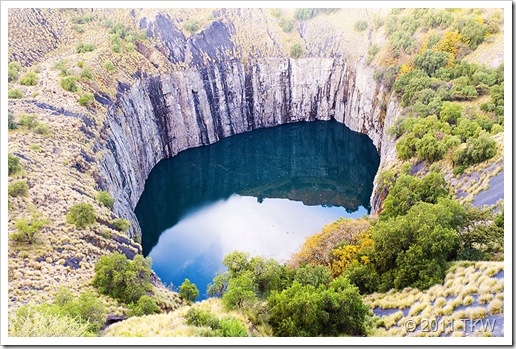 An Adventure of a Lifetime and Oepsies.  This post ended up being my most controversial because of this statement:
Not to get too political, but I can't believe the beliefs regarding the blacks "they like living that way", "they don't want to work", "they are thieves and can't be trusted".   I did not contribute any of my opinions, and I am sure there is some truth to that.  After all, who hasn't run into people who have no desire to better themselves?  I just can't believe it as a blanket statement.  I am sure many people would like to do better but the opportunity is not there, and after so many generations of poverty, what motivation is there?
Although not apparent by the comments on my site, I received emails, texts, tweets and Facebook comments; some comments in support and some comments stating that "I don't understand how it is".
I tried not to get too political…
– Your most helpful post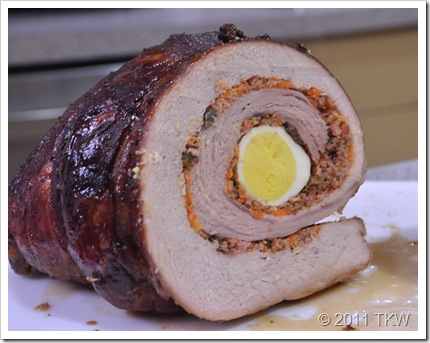 Pierno De Puerco Rellena.  McGyver was the head chef for this meal, which meant I was behind the camera taking photos of every step, plus I got to sample some great Cuban food.
–  A post whose success surprised you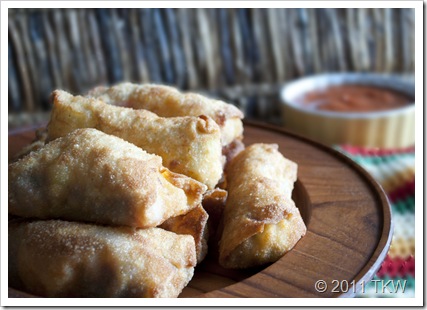 Southwestern Spring Rolls.  This was my first time participating in SRC, I didn't know what to expect.  I received (at the time), my all time high in comments, it was such a wonderful surprise. Plus it connected me with some awesome blogs.
– A post you feel didn't get the attention it deserved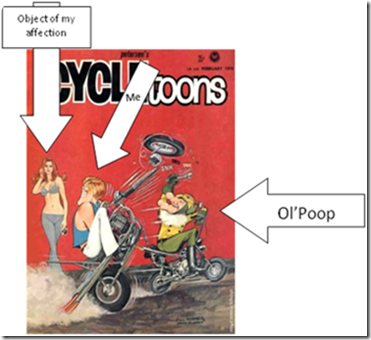 Motorcycle Monday: Geezer fixes.  This post was a guest post from McGyver, done at my request.  He worked very hard on it and did not receive one comment, not a single one.  Historically my foodie friends are more likely to leave comments than my biker ones, so I'm chalking it up to that.
– The post that you are most proud of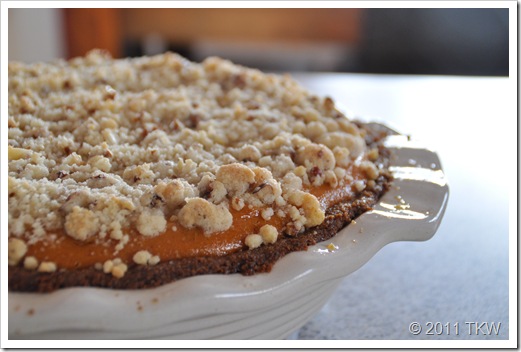 Pumpple Pie.  I am not a baker or dessert maker, usually.  Sometimes an idea hits and 'wow' it works.  I have never before served a dessert where people were so blown away about it yumminess (my Tiramisu is close), for me this was the highlight in my dessert making life.
Thanks Oz for giving me this opportunity to look back.