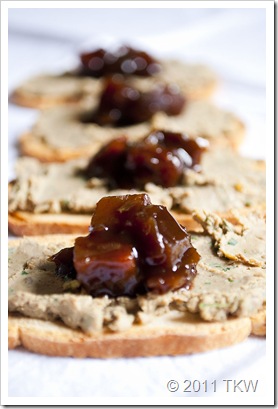 I wonder how many people won't read this post today because the title has Deer and Liver in it? There are many people who don't care for wild game and plenty who haven't even tried it. However, the deer liver is easily substituted for chicken livers, so if you haven't browsed away yet…
For those who do not like liver I can't say that this recipe would make a convert out of them. Liver haters are passionate about their hate and are most unwilling to be convinced. McGyver is an exception, he does not care for liver but adores paté, complicated guy.
I'm posting a Deer Liver Paté recipe because hunting season has started; often the liver, heart and kidneys are wasted. Which is a shame. With the right treatment and cooking technique, the liver, heart and kidney can be quite tasty.
My goal was to make a smooth pate without a gamey flavor. I accomplished this by soaking the liver in buttermilk and capitalizing on great flavors like onion, shallot, garlic, thyme and sherry to tease the palate. My secret weapon? Black truffle infused oil, sublime!
Traditionally paté is served with cornichons (little pickles), but I wasn't being very traditional using deer liver and thought a game liver could be paired with something a little more tangy; so I paired mine with Branston Pickle.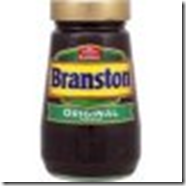 If you've never heard of this little gem, don't be surprised. It is actually a product of the United Kingdom. It's made from swede (rutabaga or turnip), cauliflower, onions and carrots. All pickled in a sauce made from apple, tomato, dates and tomato. It has spices like cayenne, pepper, cloves, cinnamon, garlic, coriander, and mustard.
As you tell by the ingredients that it's a complex pickle, it is sweet and spicy. I had my first experience with it when I lived in England and I had a ploughman's lunch at a pub. It came with crusty bread, sharp cheddar, country ham, butter and then there was this brown blob on my plate. I tried it with an open mind and fell in love instantly.
Like cornichons, Branston pickle offers a sweet, vinegary crunch to counter the rich creaminess of the pate. You can purchase Branston Pickle at British Specialty shops and some stores like World Market.
When you prepare the liver make sure you remove the thin film covering the outside.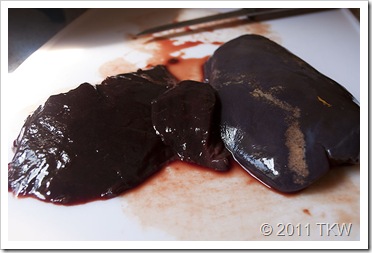 If you are dead set against Truffle oil, it can be omitted.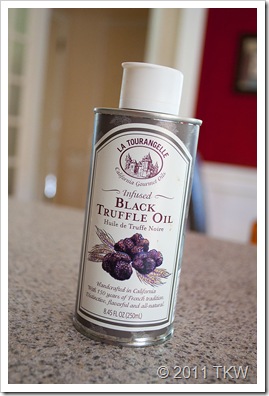 The paté was so delectable I didn't want it to end, when we got to the point where we had a little left over, I stretched it by mixing it with softened cream cheese and making a sandwich with pickle, onion and the paté. This sandwich was rockin, talk about flavor (fortunately I didn't have to breathe on anyone).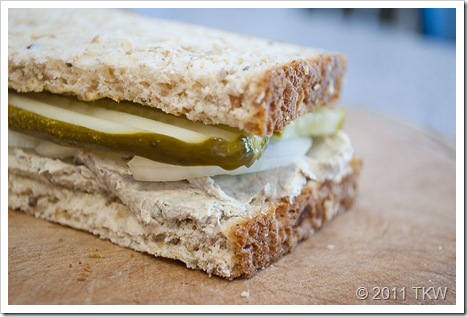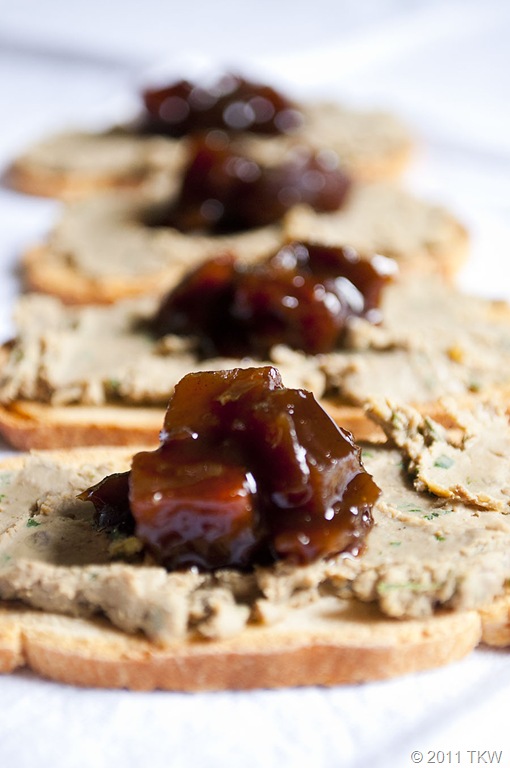 Deer Liver Paté
2016-06-13 13:14:44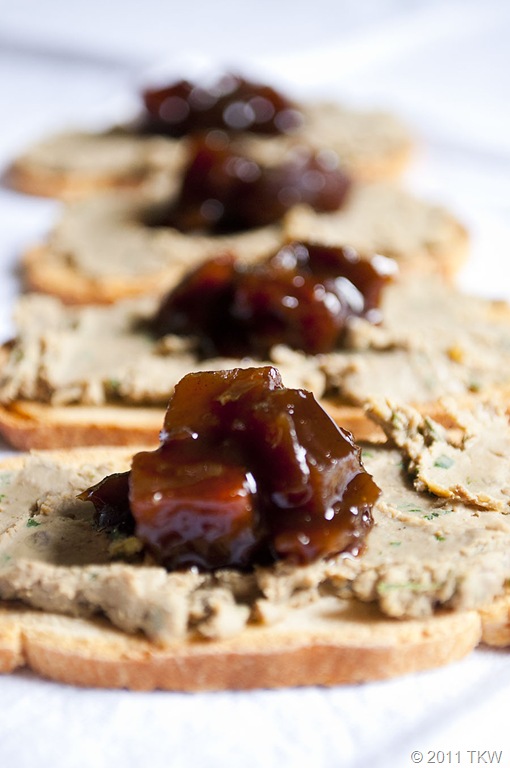 Ingredients
1 pound deer liver, skinned and cut into large pieces
1 cup buttermilk or milk
1 stick (1/2 cup) unsalted butter, cubed and divided
1 tablespoon bacon fat
1 cup onion, diced
1/4 cup shallot, diced
1 tablespoon minced garlic
1/2 tablespoon chopped fresh thyme
2 bay leaves
1/2 teaspoon salt
1/2 teaspoon pepper
1/4 cup dry sherry or cognac
1/2 cup parsley, coarsely chopped
1 teaspoon black truffle oil (optional)
Instructions
Soak the skinned liver in buttermilk for a minimum of one hour.   Drain the liver and pat dry. In a large skillet, over medium high heat, melt 4 tablespoons of butter and the tablespoon of bacon fat.  Add the onions and shallots, cook until soft, about 3 minutes.  Add the garlic and cook another 30 seconds.  Add the deer liver, bay leaves, thyme, salt and pepper.  Cook until the livers are browned on the outside and still slightly pink on the inside, 3 to 5 minutes.  Add the sherry and cook until most of the liquid is evaporated and the liver is cooked through.  Do not overcook.
Let cool.  Discard bay leaves, add liver mixture, parsley and truffle oil to a food processor, puree.  Stop and scrape down the sides occasionally.  Add the softened butter pieces and pulse to blend.  Add more salt and pepper if needed.  Pack paté into ramekins, cover with plastic wrap and refrigerate for six hours.
The Kitchen Witch http://www.thekitchenwitchblog.com/

Click to Print a Recipe Card