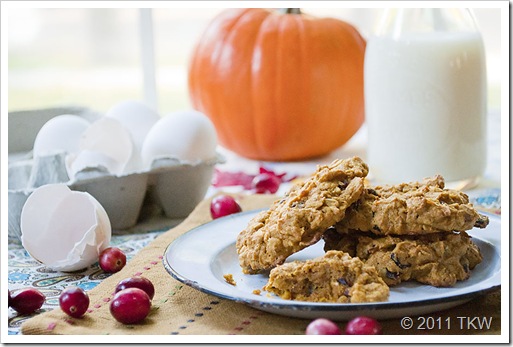 I was catching up on Facebook when I spotted these cookies from Whole Foods. They immediately spoke to me, I tried to ignore it but I failed.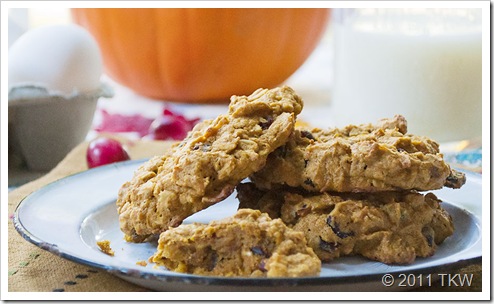 I thought about them for hours and hours. I finally gave in, I drove to the grocery store and bought the ingredients I was missing and whipped up a batch. Just like that. This was not my plan for the day. Plus I had a cookie jar still half full and 3/4 of a cake.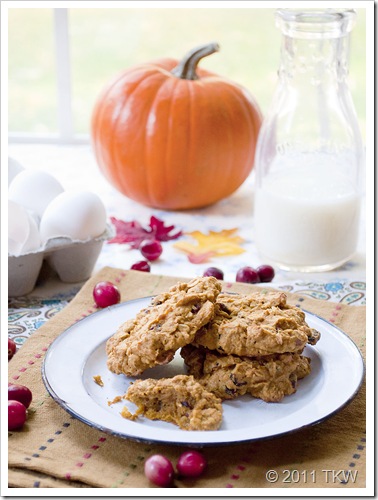 Sometimes you just have to say "what the hell" and act on impulse. No regrets.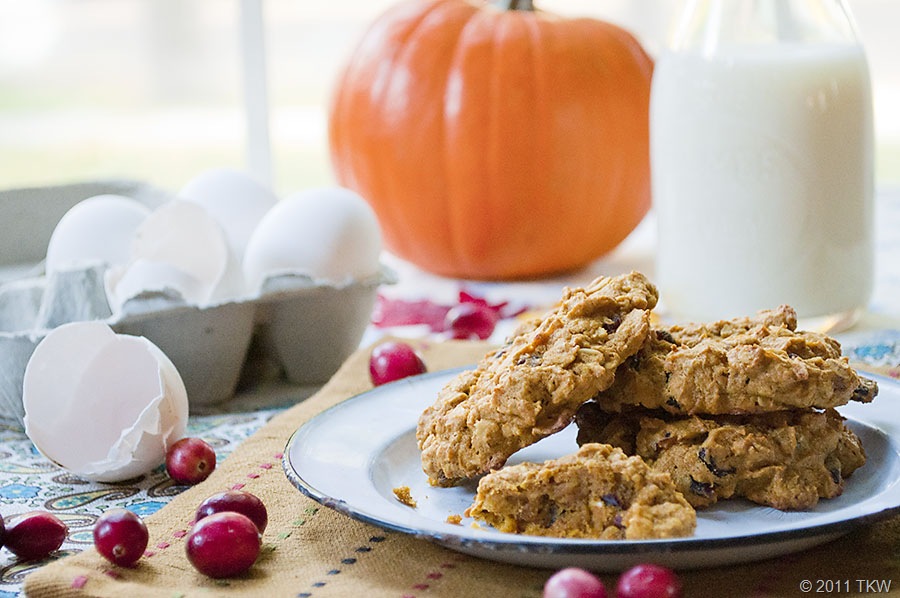 Pumpkin Oatmeal Cookies
2016-06-13 10:21:26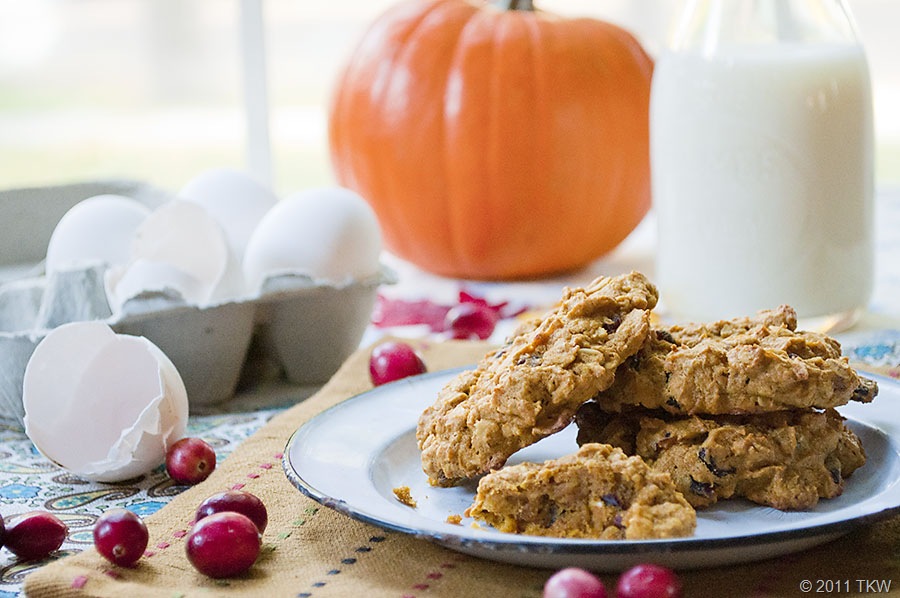 Ingredients
2 cups old-fashioned rolled oats
3/4 cup all purpose flour
1/4 cup whole wheat flour
1 tablespoon pumpkin pie spice
1 teaspoon baking powder
1/2 teaspoon sea salt
10 tablespoons unsalted butter (1 stick plus 2 tablespoons), softened
2/3 cup packed brown sugar
1 1/2 cups canned pumpkin purée
2 large eggs
1 teaspoon pure vanilla extract
1 1/2 cups dried cranberries
Instructions
Preheat oven to 375°F. Line 2 baking sheets with parchment paper.
In a medium bowl, stir together oats, flour, pumpkin pie spice, baking powder and salt. In a separate bowl, use an electric mixer to beat butter and sugar until light and fluffy, about 3 minutes. Add pumpkin, eggs and vanilla and beat until combined. Stir in flour mixture until just combined, and then fold in cranberries.
Drop cookies by heaping tablespoon onto prepared baking sheets and gently press with fingers to flatten into discs (note that cookies will not spread while baking). Bake 20 to 24 minutes or until lightly browned. If baking two sheets at a time, rotate sheets half way through baking. Transfer to wire rack to cool. Store cookies in an airtight container.
Nutrition
Per serving (1 cookie): 100 calories (35 from fat), 4g total fat, 2g saturated fat, 20mg cholesterol, 45mg sodium, 14g total carbohydrate (1g dietary fiber, 8g sugar), 2g protein
Adapted from Whole Foods Market
Adapted from Whole Foods Market
The Kitchen Witch http://www.thekitchenwitchblog.com/

Click to Print a Recipe Card