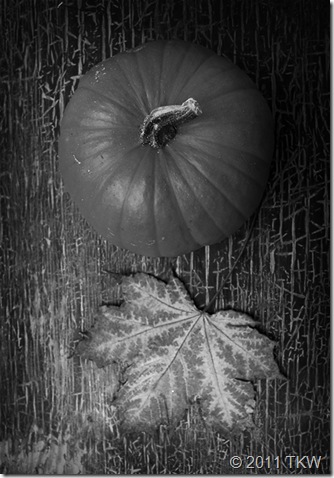 This year I made a goal to work on my photography, this year I made a goal to learn a little bit about Photoshop.  This year I've actually kept (a couple) of my goals that I made for myself.
In keeping with my goals of working on my photography, I am participating in Black and White Wednesdays, the brain child of The Well Seasoned Cook.  In Susan's post on July 6th, she commented
"Black and white food photos just don't get any respect in my opinion. Everyone is so gung-ho about color, and while I cannot argue against the naturally sensuous and appetizing default qualities of color (after all, food is in color), there is something to be said about the unique tonality of monochrome photography, the sublime textures which can pop when a color-to-B/W conversion is finessed in your processing software"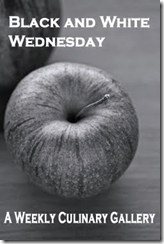 The only rules are that the photos must be culinary oriented (prep, restaurants, dishes, kitchens, food, etc.), the photos must be black and white, grey scale/monotone, cyanotype or sepia.  Which gives me plenty of more things to learn, like what the heck is cyanotype?
Black and White Wednesday's are all about me, selfish, selfish girl!  I really love black and white photos, it's amazing how a lack of vibrant colors sets a different mood.  Maybe I love them so much because I can still remember watching black and white T.V.?
Mostly I believe that it is important to challenge yourself and set goals.  I'm working on my goals how about you?  Did you set some goals for yourself this year?  Did you reach them or were there too many obstacles?  I'd love to hear about it.
I'll leave you with some of my favorite quotes about goals.
"What you get by achieving your goals is not as important as what you become by achieving your goals."
Zig Ziglar
"The more intensely we feel about an idea or a goal, the more assuredly the idea, buried deep in our subconscious, will direct us along the path to its fulfillment."  Earl Nightingale

"Only as high as I reach can I grow, only as far as I seek can I go, only as deep as I look can I see, only as much as I dream can I be." Karen Ravn

"First, have a definite, clear practical ideal; a goal, an objective. Second, have the necessary means to achieve your ends; wisdom, money, materials, and methods. Third, adjust all your means to that end." Aristotle