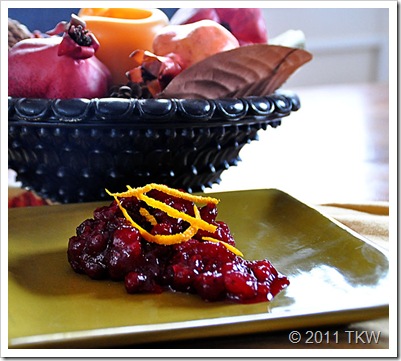 Growing up I thought cranberry sauce came from a can. I believed that the only way to eat cranberry sauce was in the jellied form. Open the top of the can, partially open the bottom to break the seal and slide out a perfectly tube of jellied cranberry sauce.
It was actually kind of a wonder. You could see all the ridges of the can, the sauce was molded perfectly to the can. Only a true cranberry artist was capable of opening the can and having the sauce come out in one big glop while maintaining the fascinating can shape. A perfect challenge for a child.
It was a sight to see, unfortunately it would soon lose it's fantastic shape as it was sliced and served. A perfect red circle would end up adorning the Thanksgiving plate.
Eventually I learned that cranberries don't grow in the shape of a can. They are actually berries, you can buy them fresh, canned whole or jellied. Imagine that!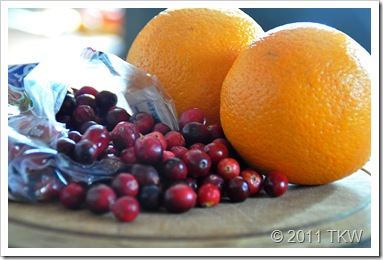 Now a days I prefer to purchase fresh berries (scads of them so I can freeze them for later in the year) and make my own sauce. It's so incredibly easy plus it gives you the ability to change it up a bit, like adding orange.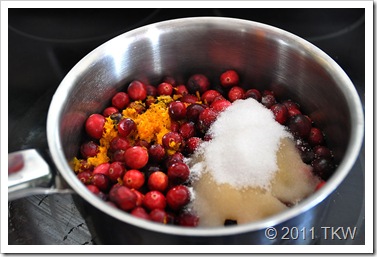 Citrus is naturally a nice compliment to the tart cranberry, it adds depth of flavor and balances the addition of the sugar. The toughest part of making this cranberry sauce is zesting the orange, which is probably easier than perfectly dispensing a can of jellied cranberry sauce.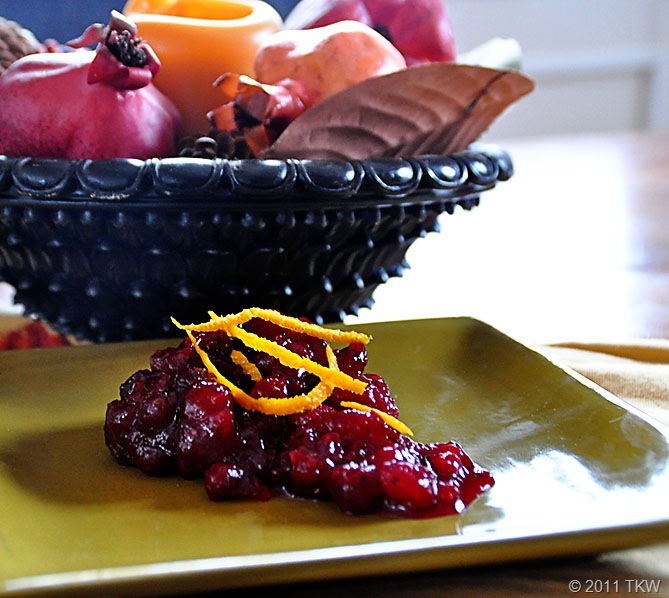 Cranberry Orange Sauce
2016-06-13 09:59:29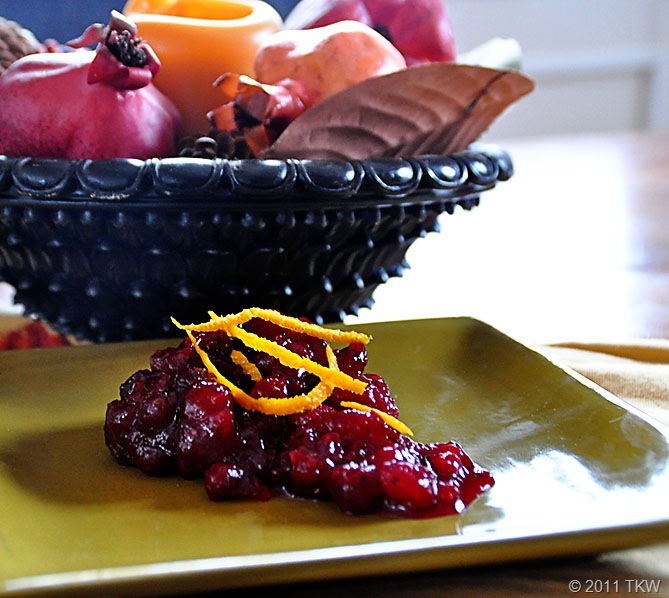 Ingredients
1 (12 ounce) bag cranberries
Zest of 1 orange
Juice of 2 oranges plus water to make 1 cup
1 cup sugar
Instructions
Place all ingredients in a medium saucepan. Bring to a boil, reduce heat and gently boil for 12-15 minutes, stirring occasionally. Let cool prior to serving. Sauce can be made up to one week in advance.
Notes
Reserve juiced orange halves for the turkey brine (recipe coming soon).
The Kitchen Witch http://www.thekitchenwitchblog.com/

Click to Print a Recipe Card