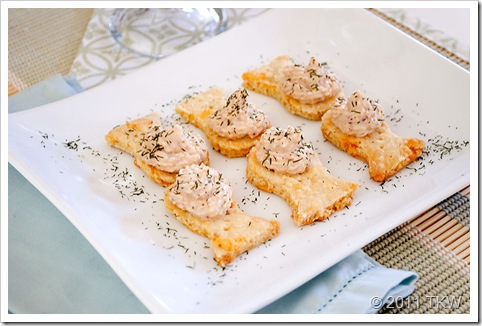 "It's the most wonderful time of the year month".
It's no secret, the Secret Recipe Club, reveal is one of my favorite blogging things. Amanda from Amanda's Cookin is the brain behind all this. There are four groups, I am in group C which is hosted by the warm and friendly Angie of Big Bear's Wife. Each month we get an assignment to secretly cook another bloggers recipe and than post it. It's a great way to meet other blogger's, especially some that you never would have thought about meeting.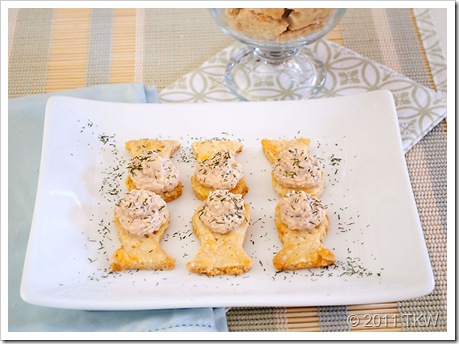 For example, this month I was assigned Heidi, from Heidi's Verden (World). Heidi is from Denmark, so her blog is all in Danish…no worries, she has a Google translate button. Within 30 seconds I was reading her blog. Man technology is awesome.
I was actually on the hunt for a good recipe to take to a Christmas party we were invited to. With that in mind, I honed in Heidi's word cloud and picked up on what she seemed to cook the most of, seafood. A couple of her posts were about a guest meal she was preparing. In part one she served artichoke crème on little round crackers and salmon crème on fish shaped crackers (biscuits).
Serving the salmon on fish shaped crackers was so adorable, that settled it, I wanted to make salmon crème and serve it on fish crackers.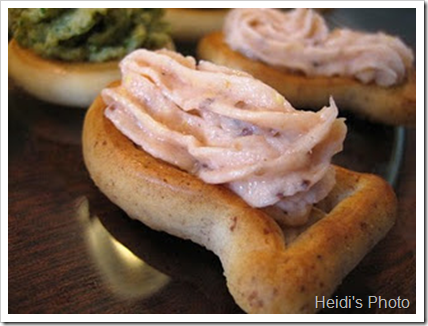 Problem is, I could not find a fish cracker (except tiny puffy little goldfish) anywhere. I was determined, so I decided to make my own. I began searching for a fish shaped cookie cutter, grrrr foiled again. Not to be outdone, I cut out a little paper fish and used that as my template.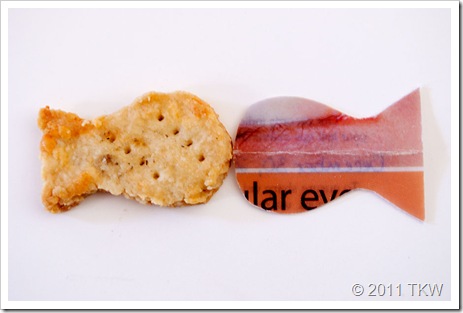 I cut out 2 dozen little fish…I quit after that. Talk about tedious! Admitting a small amount of defeat, I cut up the rest of my cracker dough into little squares. Besides my fish weren't nearly as cute as the ones Heidi used (insert pouty lip here).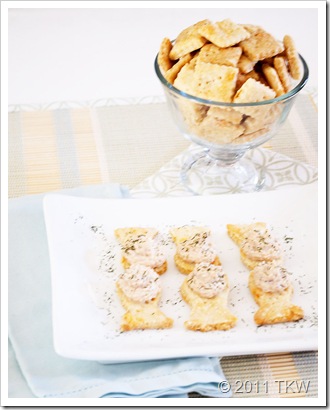 The fish crackers may have been more work than I bargained for (and certainly weren't as pretty as Heidi's) but the Salmon Crème was excellent! As a matter of fact the Salmon Crème was to die for, in fact it was so good it never made it to the party…slap my hand! Heidi's recipe called for 100g of smoked salmon; I used a can of smoked salmon, it was 176g. I adjusted the recipe to work with the can size and added a pinch of salt, otherwise I did nothing else different (except sprinkle some dried dill on top but that hardly counts).
Please head over to Heidi's site, she has a lot of great recipes and it's really fun to read the Google translations

. Thanks Heidi for my new favorite way to eat smoked salmon.
Note: I got the cracker recipe from another blog, if you are interested in trying it out you can find it here.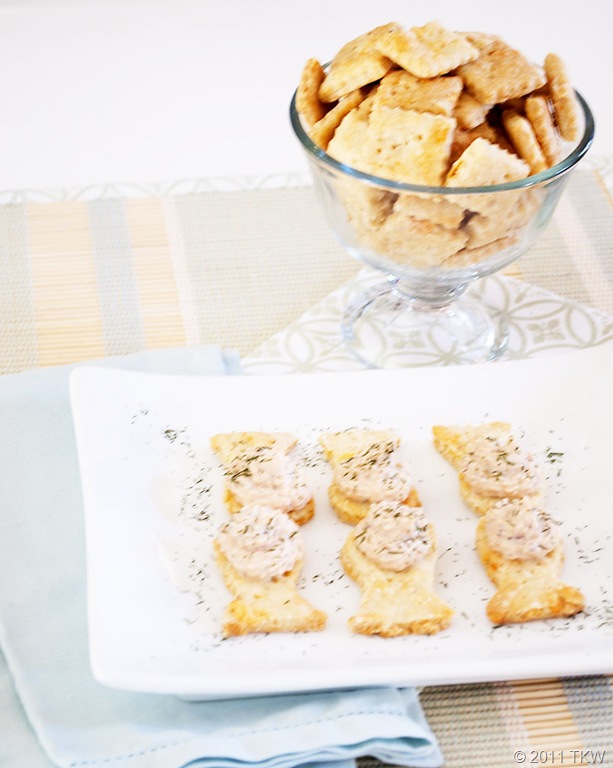 Salmon Crème
2016-06-12 19:14:01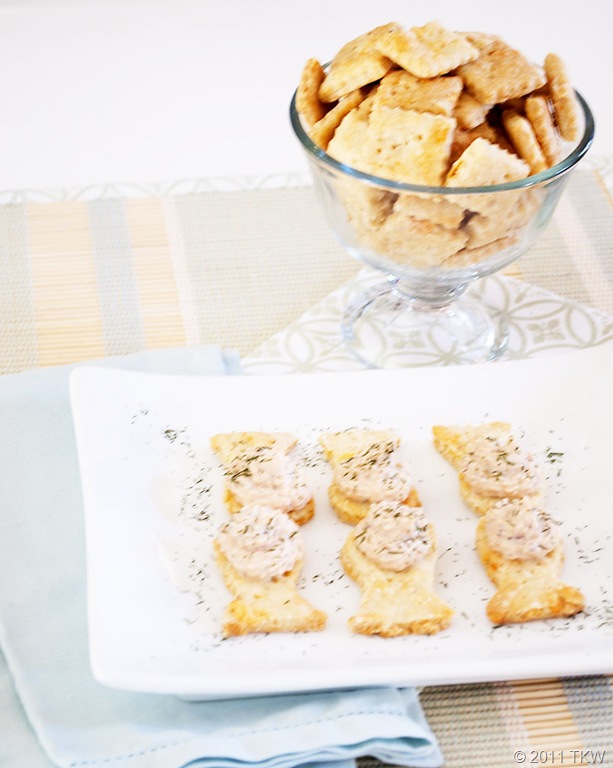 Ingredients
1 can (6 oz./176 g) smoked salmon
1/2 tablespoon mildly grainy mustard
3 tablespoons plain yogurt (I used Greek yogurt)
3 teaspoons lemon juice
freshly ground black pepper
pinch of salt
Instructions
Mix all the ingredients and pipe onto crackers (I used a food processor).  Can be made 1 day in advanced and piped onto crackers just before serving.
The Kitchen Witch http://www.thekitchenwitchblog.com/
For more Secret Club Recipe reveals, check out the links below.

Click to Print a Recipe Card