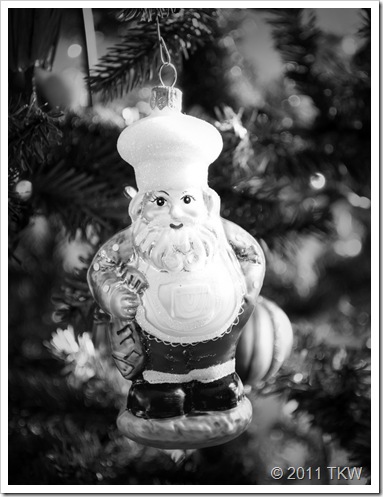 Wednesday is the day that I post a black and white food related photo. This week, I'm getting in the Christmas spirit and sharing an ornament from my tree. My glass 'chef' ornament came from Germany. Did you know that the Germans were the first to create glass ornaments for the tree? And that Queen Victoria made them immensely popular when she had a of her glass ornament decorated tree in the London paper. The tree was decorated in glass ornaments in honor of her husbands home country, you guessed it, Germany.
If you are interested in seeing more culinary black and white photos or participating, head over to my hostess Susan's site, The Well Seasoned Cook. Note: We are officially not doing anymore BWW till next year, but I did anyways (good practice for me).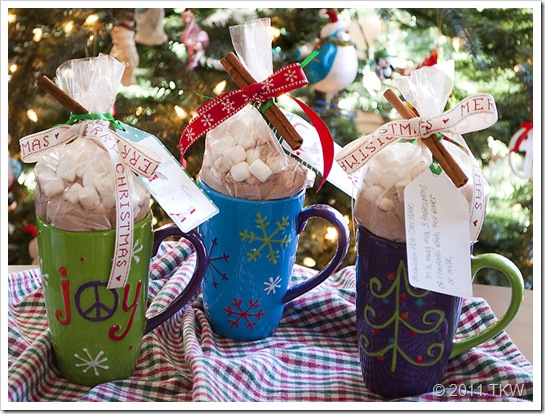 Boy, have I been busy! Getting ready for Christmas, family visiting and the par-tays (of which I have one tonight), it feels like I have no time to do my blogging thing (I am hopelessly behind in my Foodbuzz inbox and Google Reader). What I did find some time for was making some hot cocoa mix.
I totally stole this from Monica at The Yummy Life (with permission). A couple of months ago I started following Monica's blog when I got her as an assignment for Secret Recipe Club, she has great gift giving ideas and recipes. Two weeks ago I ran across her post for Double Chocolate Hot Cocoa Mix. A perfect gift to give around here. Hot cocoa on a cold winter's night, made for Montana!
Monica had a few stir in suggestions, I tried the cinnamon one and that was it. Chocolate, cinnamon, and a wee bit of cayenne made my kind of hot chocolate. Instead of suggesting the cinnamon as a stir in, I added it to the mix and called in Mexican Hot Chocolate.
I packed my hot chocolate mix in cellophane bags topped with marshmallows, tied them off and used a cinnamon stick and ribbon for decorations. I put the mix in some mugs that were on clearance or ones that were acquired from the dollar store, for a super inexpensive yet tasty gift. I didn't get as fancy as Monica and print her labels or even bother to make my own printed labels, I just wrote on the back of a gift tag. It makes a great hostess gift!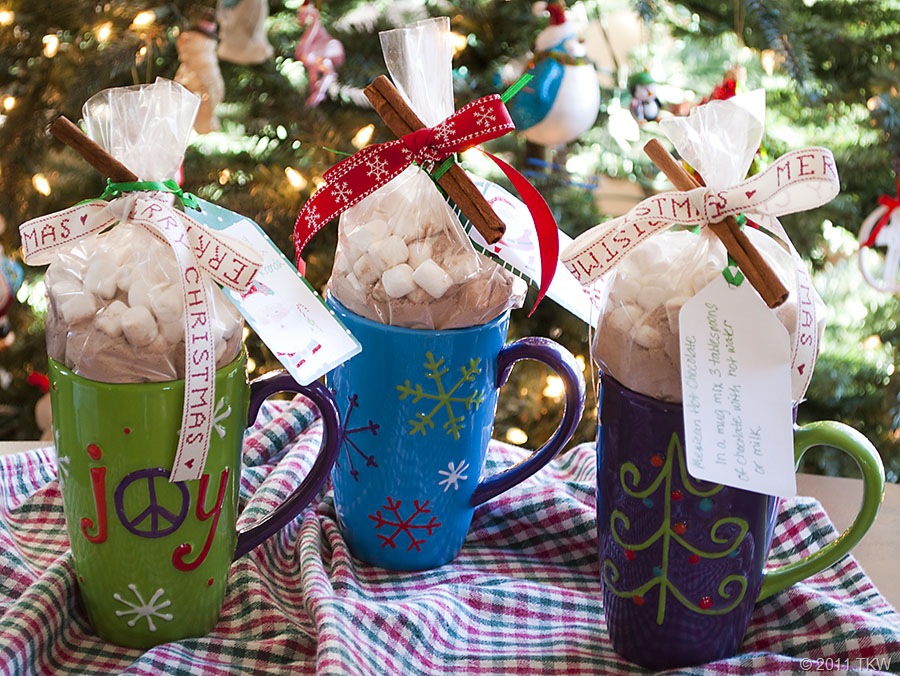 Mexican Hot Chocolate
2016-06-12 17:25:06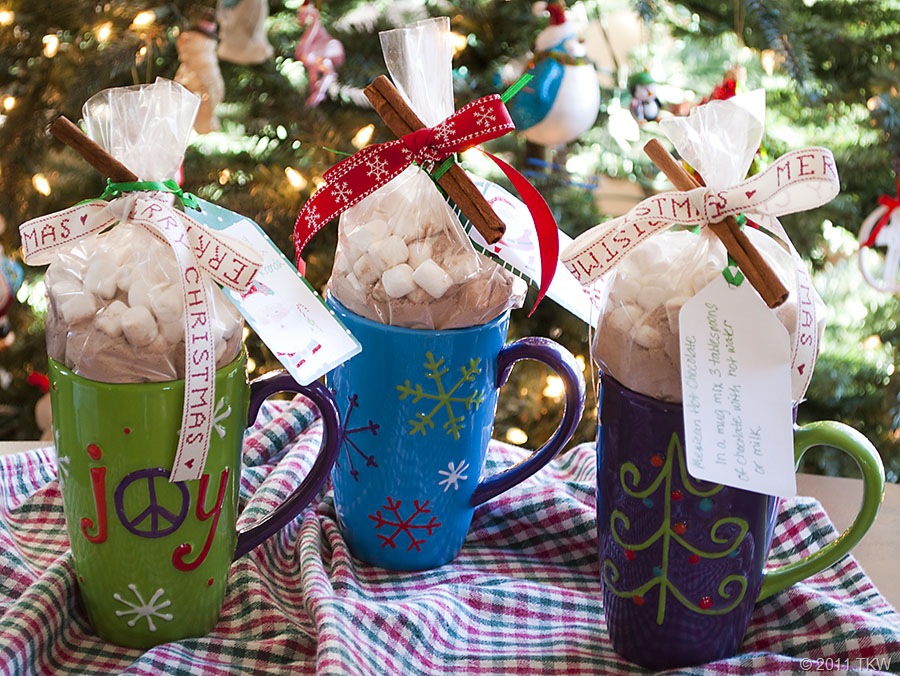 Ingredients
2 cups powdered sugar
1 cup unsweetened cocoa (Dutch-process recommended)
1 teaspoon salt
2 teaspoons cornstarch
1 pinch cayenne pepper
2 teaspoons cinnamon
3 cups nonfat dry milk powder
1 cup mini semi-sweet chocolate chips
Instructions
Add sugar and cocoa to food processor. Pulse until well-mixed. (Or, combine ingredients in large bowl and whisk until well mixed.) Add salt, cornstarch, cinnamon and cayenne; pulse until mixed. Add powdered milk; process for 20-30 seconds until well mixed. Transfer mix to bowl and stir in chocolate chips. Store in airtight container.
TO MAKE ONE MUG OF HOT COCOA
Mix 3 tablespoons of the hot chocolate mix in an 8 ounce mug with hot water or milk and stir until mix is dissolved. Top with mini marshmallows if desired.
Adapted from The Yummy Life, Double Chocolate Hot Cocoa Mix
Adapted from The Yummy Life, Double Chocolate Hot Cocoa Mix
The Kitchen Witch http://www.thekitchenwitchblog.com/

Click to Print a Recipe Card