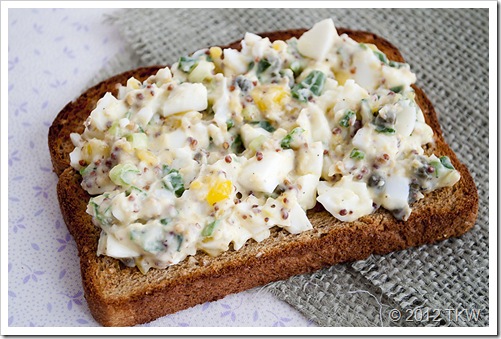 It's impossible for me to cook for less than an Army as evidenced by the inordinate amount of leftovers in my refrigerator. No wonder I've become a master at re-inventing the leftover. The problem is, my family is shrinking. I'm not talking about "Honey I Shrank the Kids", I mean my babies are all growing up and flying the coop.
McGyver and I have been making adjustments, downsizing and all that. However, I seem to have problems downsizing my cooking. With McGyver at work or doing Scouts and my Baby boy with a full schedule as teenagers tend to have, I'm finding myself eating alone more often than I used too.
I instinctively grabbed two eggs, then I put one back. I could have had a huge deli style egg salad sandwich, although my family is shrinking, my waist is not until they get a targeted shrink ray I have to refrain from indulging. Or I could have some leftover, but then my hubby would come home after a hard week at work and rummage through the fridge and find it, then eat it and wash it down with a beer. Needless to say that I don't really want McGyver having beer and eggs at the same time (hopefully I don"t need to explain that one further).
I'm firmly convinced that unless I collect eggs myself that it is not possible to cook an egg fresh enough that it peels beautifully. Even our very own local eggs from the colonies don't seem to peel perfectly or is just me? Naturally that's nothing to worry about for egg salad but the shells still have to come off.
For decades I peeled my eggs to be used in egg salad, potato salad, etc. Why? Why? One day the light bulb came on and now I just cut the egg (similar to eating a soft boiled egg) and use a small spoon to scoop it out. It is also handy when I pack an egg for lunch…less shell mess!
1. Tap shell with knife around circumference then cut.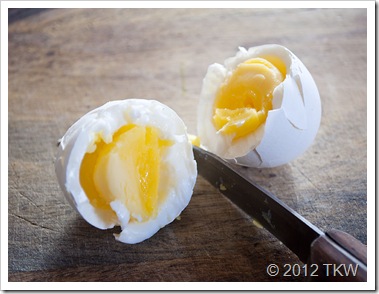 2. Use a small spoon to scoop out egg. Done!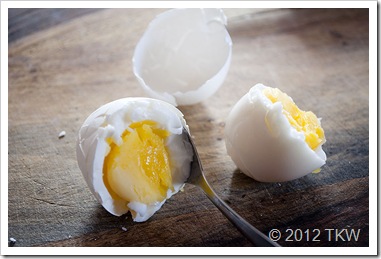 Please, someone tell me I wasn't the only one who always peeled eggs even if they were going to chop them up. Please?
One of the nice things about preparing a meal for yourself is that you can do whatever you like with the food. If my Baby boy was around no way would he eat a fancy smancy egg salad with capers, green onion and country style mustard. But he's not around and I did and I liked it, I liked it a lot! bonus, by adding all the goodies I needed very little mayonnaise…hello healthier egg salad!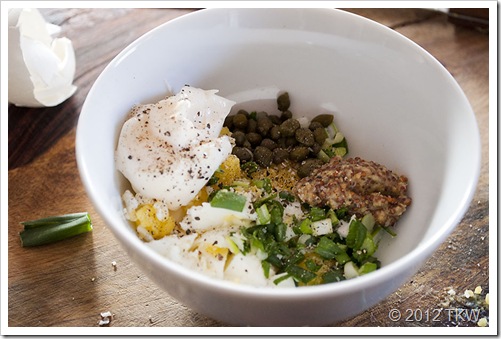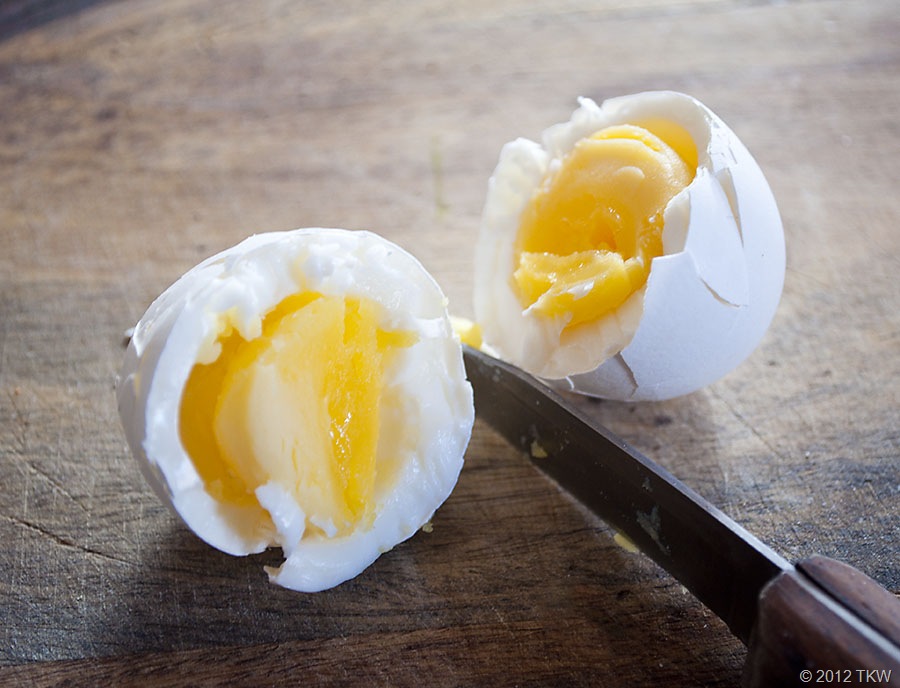 Fancy Smancy Egg Salad–For One
2016-06-11 21:18:23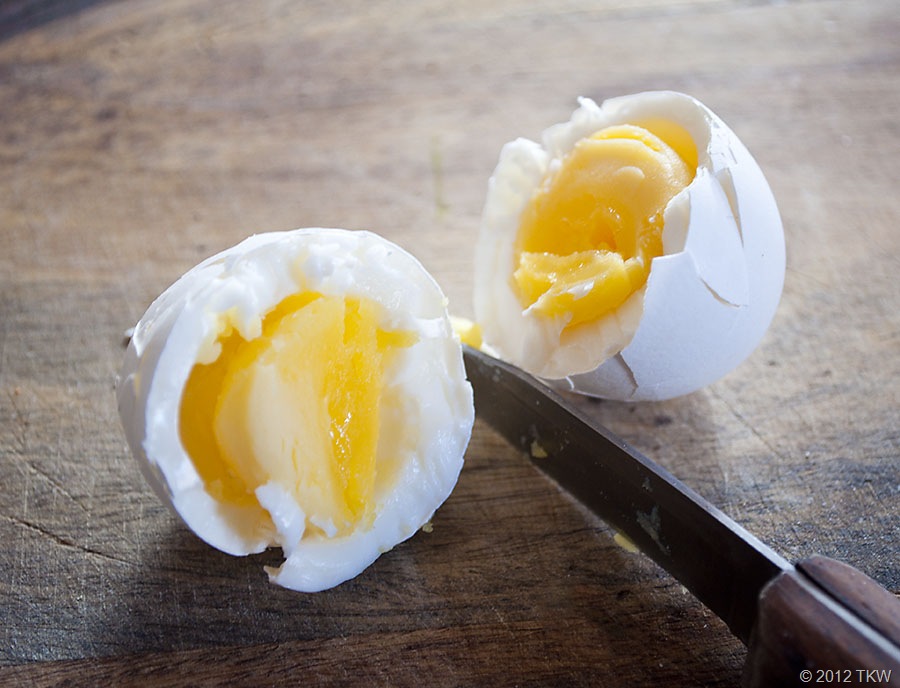 Ingredients
1 large hard-boiled egg, chopped
1 Tbsp fat-free mayonnaise
1 tsp Dijon Mustard, coarse ground
1 tsp capers
1 scallion, chopped, green and white parts
Salt and Pepper to taste
Instructions
Mix all ingredients and salt and pepper to taste. Serve on bread, toast or in a lettuce wrap.
The Kitchen Witch http://www.thekitchenwitchblog.com/

This month I'm participating in Spicie Foodie's "Your Best Recipe" click on the button to see bloggers best recipes for the month of March.
I also want to send some bloggy love to Eliot's Eats for passing on this award to me!

Informal Cookery Definitions A to Z
Bream. A European freshwater fish, it is the only kind in it's genus. It is commercially fished and fished for sport.
Brew. Is a method by which flavor is extracted from in ingredients such as tea leaves and coffee beans. Or perhaps the best way of all brewing beer. Alcohol is also brew using a distillery.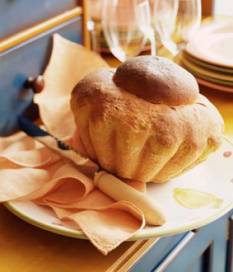 Brie. (bree). My favorite cheese, that's all you need to know. Kidding…It's a soft cheese with a white outer crust that can be eaten. It is named for it's place of origin in France. It can be eaten as is or cooked with. Bring brie up to room temperature prior to serving.
Brioche. (BREE-ohsh). It is a French bread that is yeast based, it is sweet and rich in butter and egg. It is often baked in a fluted mold with a bobble on the top known as Brioche à têtê (see photo).