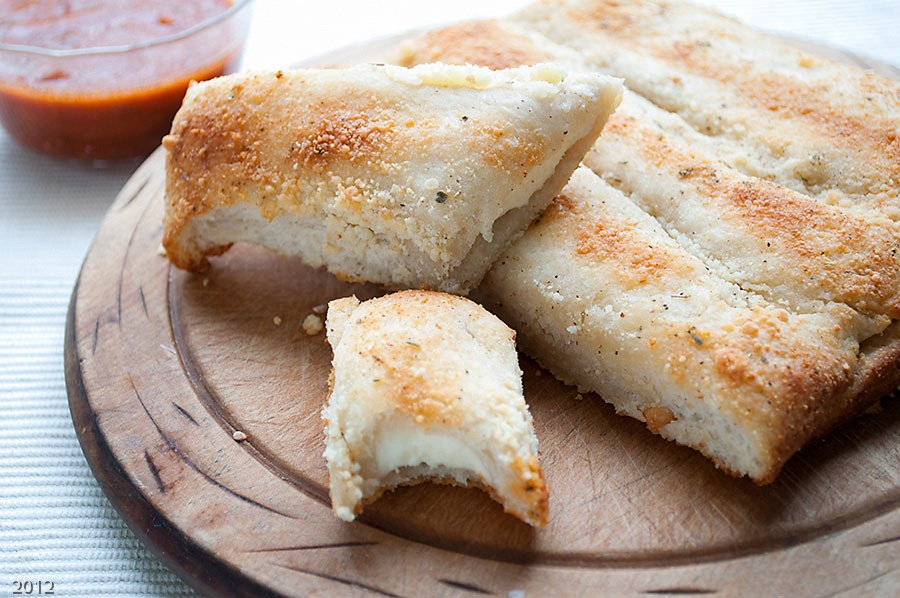 In the immortal words of Popeye "I can't stands it no more!" Sometimes you just have to have something and you'll go to the ends of the earth to get it, well almost. And that's how it was for me and cheesy bread sticks. I saw a post Colleen (The Smart Cookie Cook) did on Cheesy Garlic Bread Dunkers and I couldn't get cheesy bread out of my mind!
Her recipe called for some purchased ready made pizza dough, okay, no problem, I went to the store and well, they didn't sell any. So I went to another, and another and another…I even went to Papa Murphy's and tried to talk them into selling me their dough, but it was a no go. By this time I could have grown my own wheat, harvested and ground it and made my own dough. Also by this time, It was getting late and I had zero patience's left.
I can also be very stubborn and when I make up my mind I want something I try to make it happen. I refused to go out and buy buy cheesy bread sticks, instead I bought a can of Pillsbury pizza crust on my way home…why the heck not? Since I was going the ever so convenient pizza dough in a can way, I also decided to come up with a quick and easy stuffed cheese breadstick appetizer. Let's just say that it was so successful that I made it again a couple of days later, and could probably make it every week and not get tired of it!
I also discovered the secret to the easiest stuffed cheese breadsticks ever, it's using a can of pizza dough and string cheese. The recipe is as simple as laying the pizza crust out, place string cheese on it, folding the dough over the string cheese, lightly crimping the edges like a ravioli, buttering and seasoning the top, baking and serving with some pizza sauce.
Boo-yah, it's that easy. I made these little snackers back in April, and yes I'm a double, sometimes triple dipper (at home) but I'm finally posting them now in honor of my Baby boy heading off to college in a couple of weeks. These are so easy even a college student can make them, and they'll bake up nicely in the illegal toaster oven that he'll have in his room

.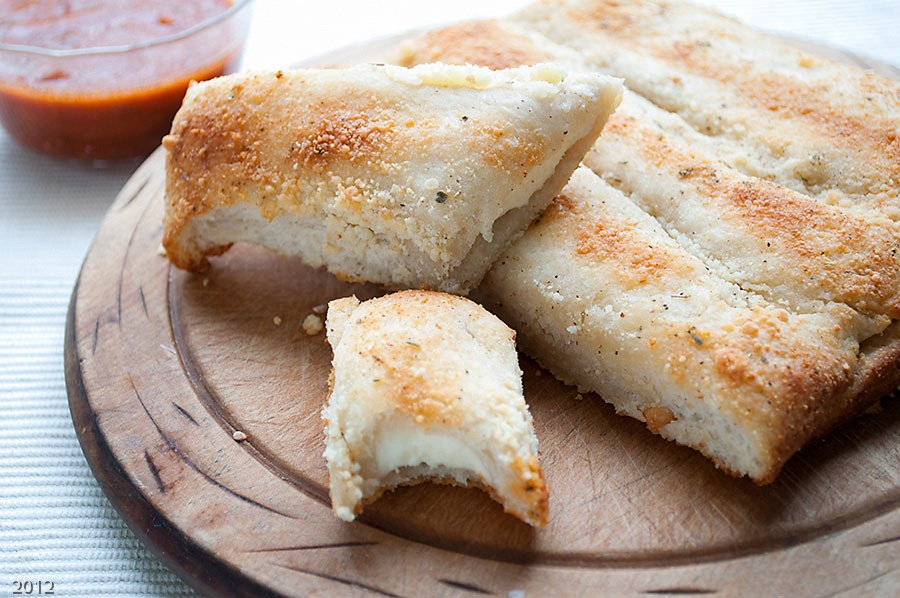 Easy Cheese Stuffed Bread Sticks
2016-06-11 12:07:49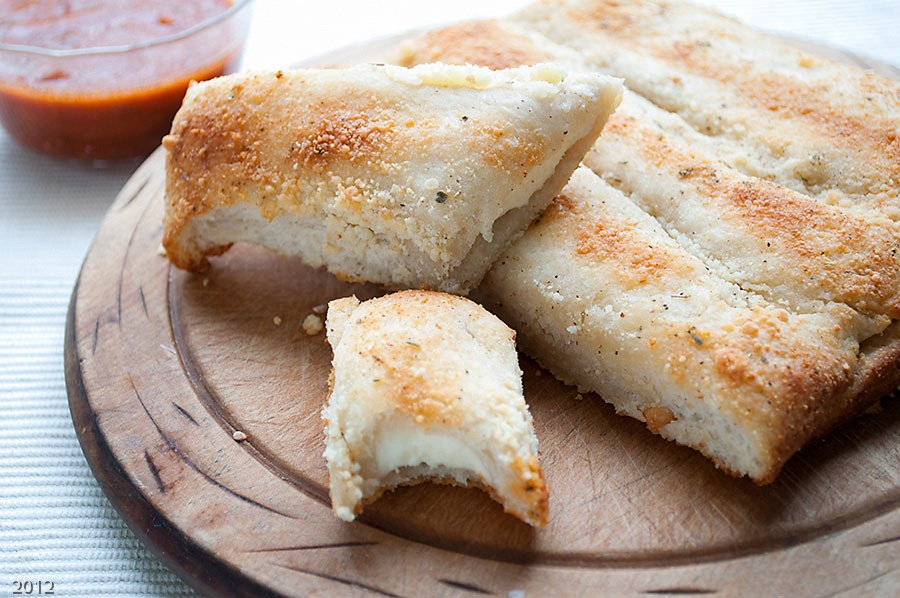 Ingredients
1 can (13.8 ounce) refrigerated pizza crust
6 items, string cheese individually packaged
1 tablespoon melted butter or olive oil
1/4 cup grated parmesan cheese (or any other suitable cheese)
1/2 teaspoon garlic salt
1/2 cup pizza sauce (for dipping)
Instructions
Preheat oven to 400F.
Unroll the pizza crust onto a parchment lined baking stone or or sheet. Using your hands, pull and shape it into a rectangle (approximately 12x8 inches). Remove string cheese from packaging and evenly space the 6 pieces of string cheese on one half of the dough.
Carefully fold other half of dough over the string cheese, using your fingers, gently press and seal along all the outer edge and in between the string cheese. Lightly brush the top with melted butter or olive oil, sprinkle with garlic salt and the grated cheese. Place lined baking sheet with breadsticks into the oven on the middle rack and bake for 13 to 18 minutes or until golden brown.
When finished, remove from oven and let cool slightly, use a pizza cutter to cut into breadsticks. Serve with warm pizza sauce for dipping if desired.
The Kitchen Witch http://www.thekitchenwitchblog.com/

School update: I'm beginning the final week of the first part of my course, which means that assignments are coming due hot and heavy! I'm regretting the decision to do mixed media for my presentation…umm, what was I thinking? Who has time to use power tools, finish steel plates, Modge Podge and resin finish photos?

95% of my photos are being taken for homework…how not fun is that? Don't get me wrong, I love shooting, but when you are filling out the technical checkmark it does take a little of the glam out of it. To keep things fresh for me I've started my own project called

"My 50mm Life".

The idea is that I'll shoot something, anything everyday with the only constraint being that I use my 50mm lens. I guess you could call it a visual journal. Why the 50mm lens? For one, it's a fixed lens and by that I mean that it doesn't zoom. It's also the lens that will force you to become a better photographer (so I've been told) because you have to move and get fairly close to your subject. The other reason, it's a normal lens, if you aren't familiar with lens types (which I was not until recently), it simply means that the lens photographs nearly the same as what the eye sees. A zoom lens compresses a scene, making far things closer and a wide angle lens increases the depth of field.

But enough with lens lessons…I think you get where I'm going. Now here's some samples of what's been up at school:

Slow Shutter Speed Stop with Rear Sync Flash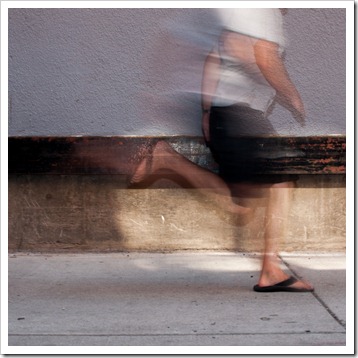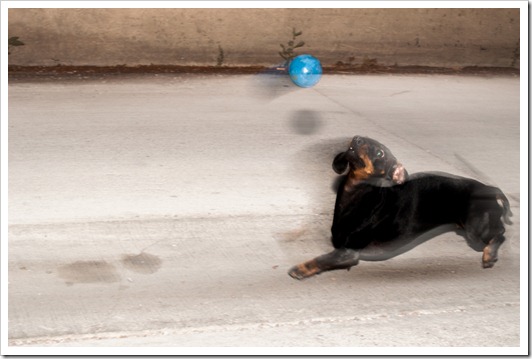 And my final Photoshop homework (which I looooove) of course I am a little biased, it's no secret my love of all things lemony. My inspiration came from vintage botanical prints.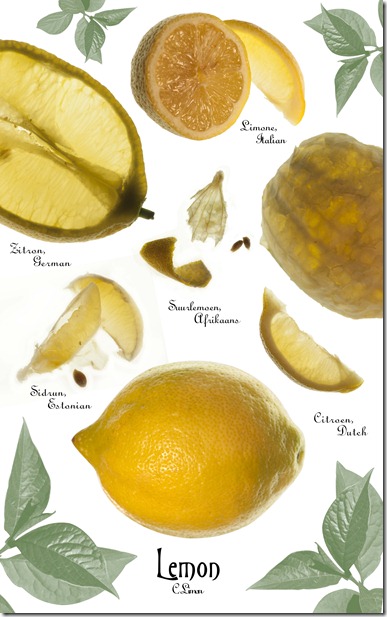 And just because it was too beautiful not to pull over and shoot, plus my landscape photgrapphy needs alot of practice: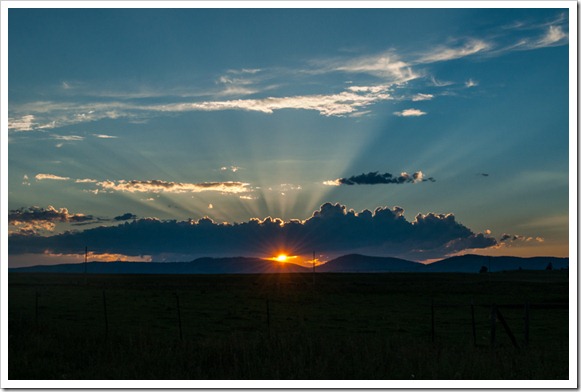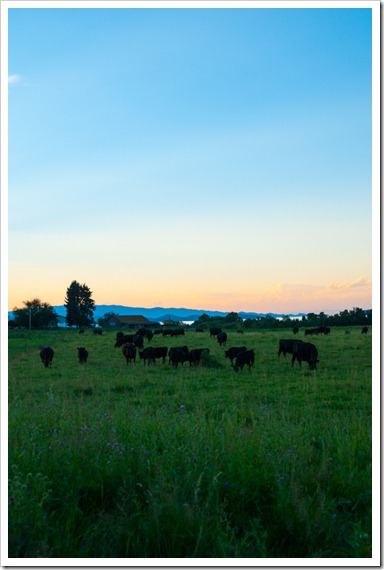 The beginning of "My 50mm Life"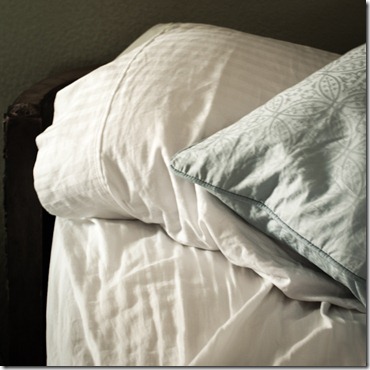 8.8.12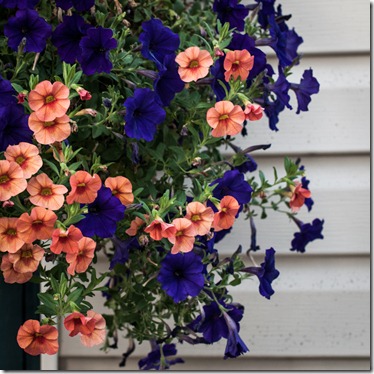 8.9.12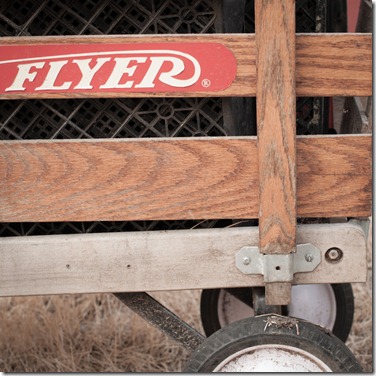 8.10.12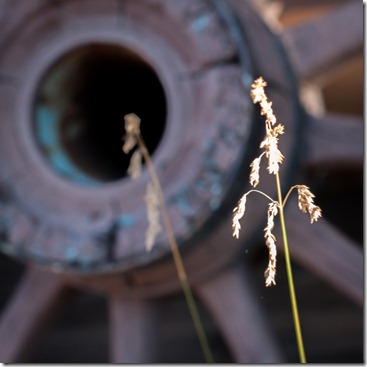 8.11.12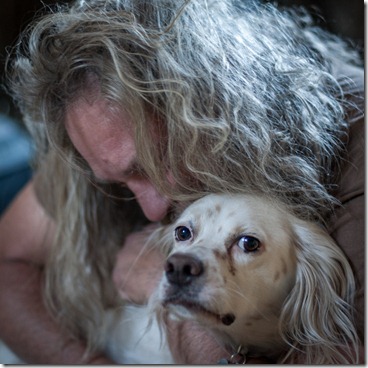 8.12.12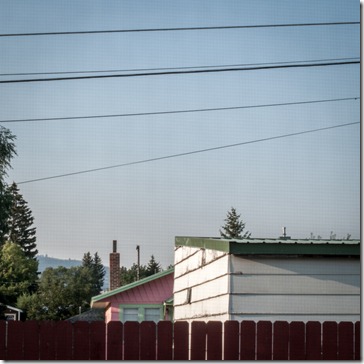 8.13.12