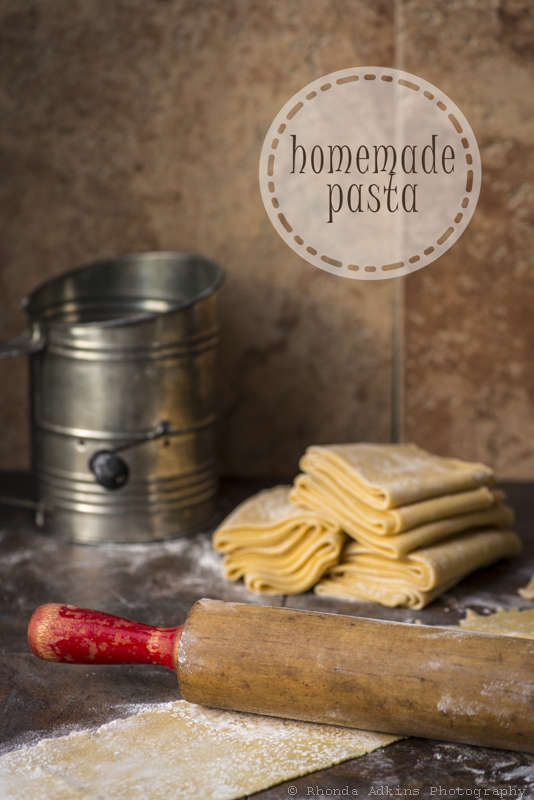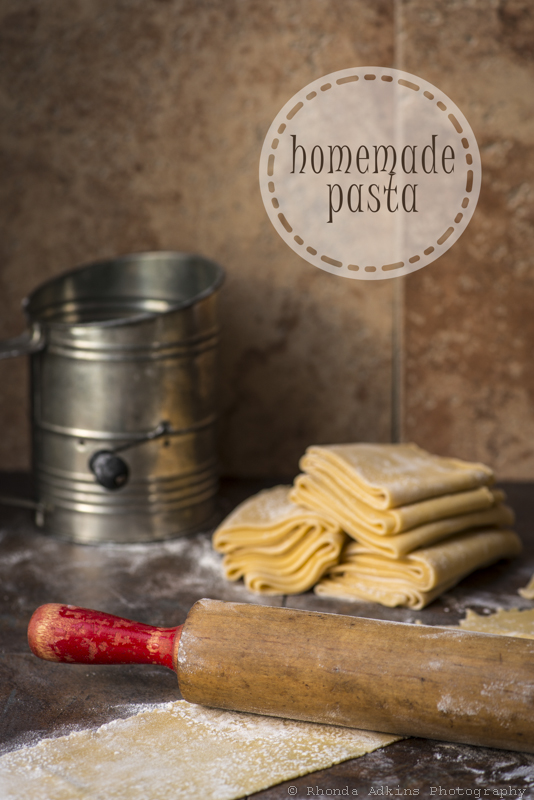 Inspiration comes from many places. I never dreamed that a challenge from another blogger would get me going, I mean really going. Simone over at Junglefrog Cooking, set out a challenge for this month to make something homemade. As in, not a homemade meal, but rather something homemade that you would normally purchase, such as granola, a condiment or cheese.
Cheese was the first thing that came to mind since I had purchased a cheese making kit and a book. Then there was the goose, a truly experimental bird for us. We had heard that Canada Goose was not ideal for roasting so we went down the charcuterie path and did breast prosciutto, which I featured on a pizza and then we did a confit of the legs, thighs and wings.
For our confit we followed Hank Shaw's recipe from Hunter, Angler, Gardner, Cook. With the lack of a sous vide machine, I managed to get the same results from my crockpot. However, there is nothing attractive about confit…especially from a mangled, first time butchering a goose, confit.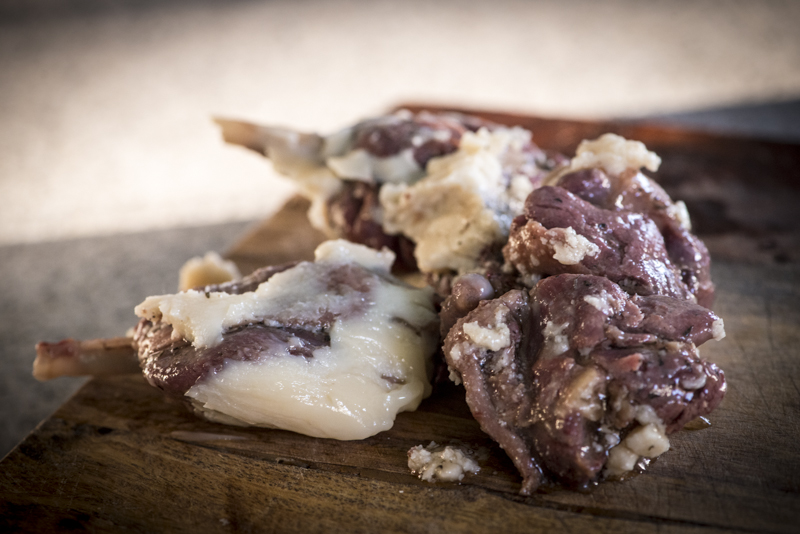 Rather than choosing between them; I decided to marry them, inside a homemade pasta, from scratch ravioli.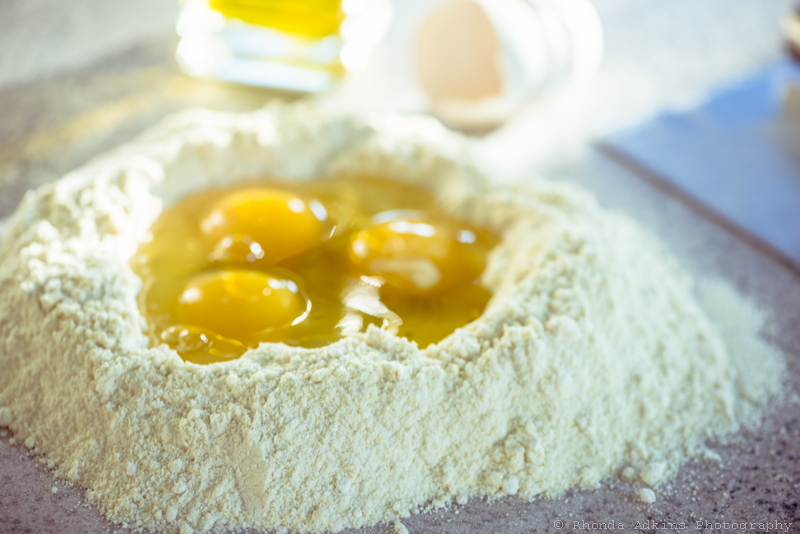 A bit of an over achiever you might think. Close, but more like a wanna be over achiever. Somehow I fall short of all the successes that over achiever's accomplish. For example, my first batch of pasta, was a total failure. I didn't trust my instincts…I followed a Cooking Channel's recipe and I ended up up with very dry dough.
This isn't my first time at the rodeo, I know that pasta is more of 'feel', a technique than a recipe. It had just been so long that I doubted my own self. When you have dry pasta…you eat it anyways, at least in my house.
Not ready to be conquered by the pasta, and having already made the fresh ricotta (I used Smitten Kitchen's recipe because real ricotta uses the whey of another cheese like mozzarella. Well, I didn't get that far in my book to know that at the time…) the next day I set out to make pasta again.
This time by instinct, and what do you know? Success. I topped my ravioli with a sage and butter sauce, a perfect compliment to the rich goose and creamy ricotta. So simple and yet not.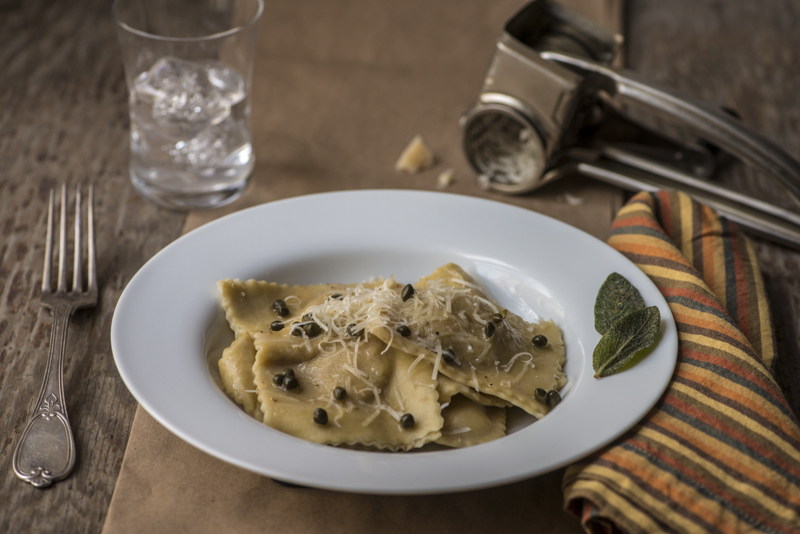 With all my cooking and picture taking, the clock quickly ran out on me. We had a committee meeting to run off too. I made just enough ravioli for our one little dinner and the rest of the pasta met my pizza cutter. I ended up with pasta somewhere between a fettuccini and a tagliatelle.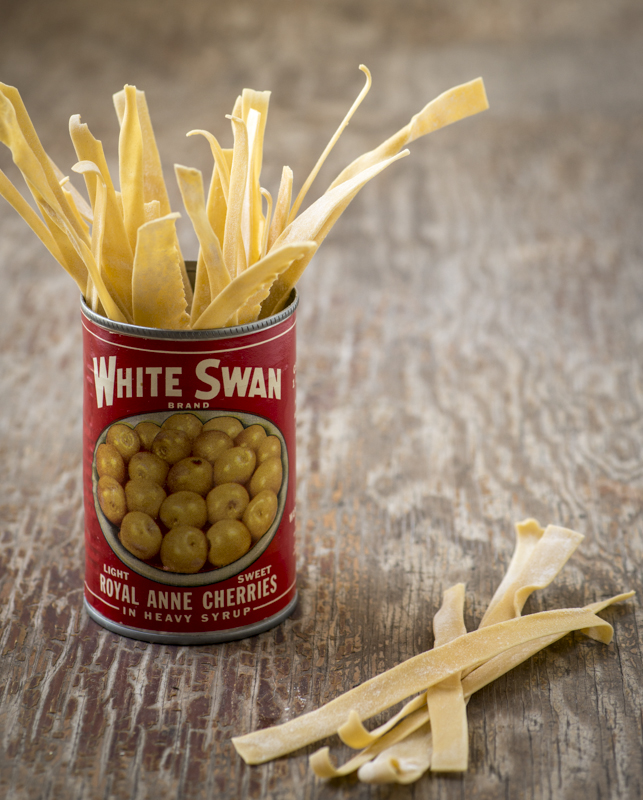 I hung the pasta on a very quickly assembled (by McGyver…thank you dear) clothes drying rack that I bought, well, a long time ago, just for this purpose. We left them to dry overnight in our laundry room (a safe place away from doggies). Only to find out the next morning that, yes they had dried, and then a good portion broke at the hanging point and fell to the floor.
Despite going way past the 10 second rule, McGyver picked up the pasta, dusted it off and deemed it still worthy. After all we were going to boil it…
And we did, and it was wonderful.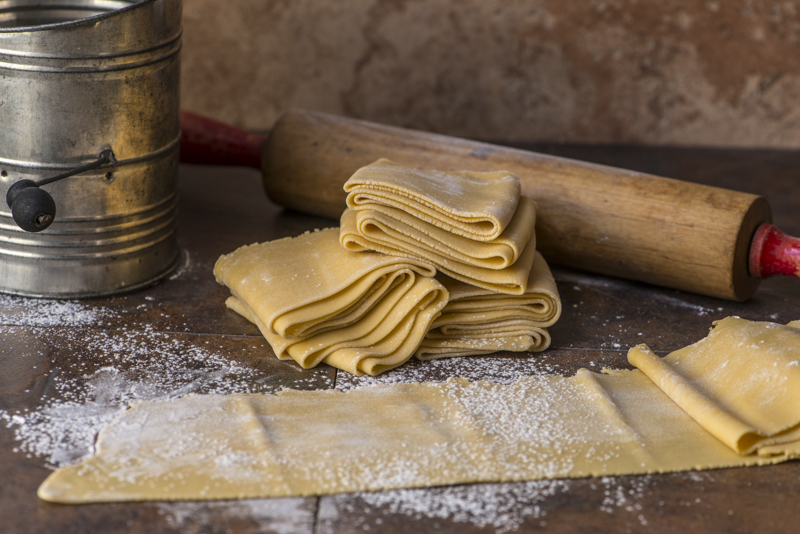 Make something homemade, try something new but above all, trust your instincts.
Oh, as for the leftover ravioli filling, it made a delicious sandwich spread, akin to a deviled ham.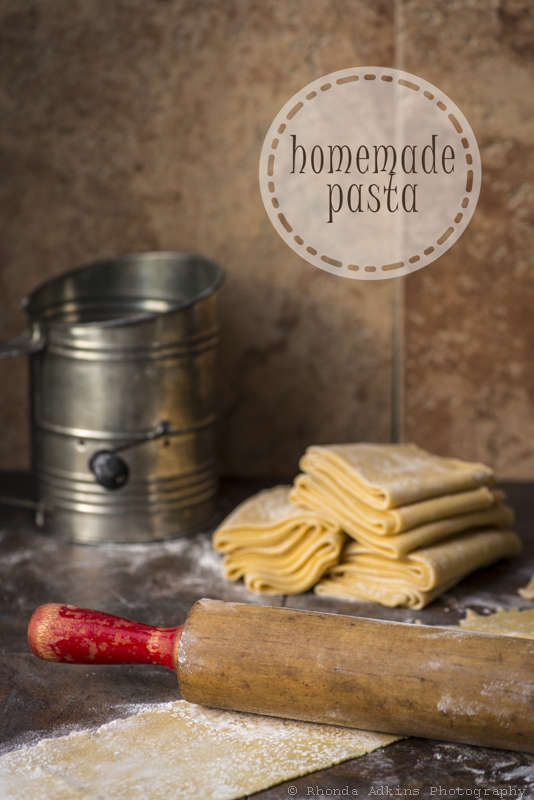 Homemade Pasta–Goose Confit and Ricotta Ravioli
2016-06-10 20:19:05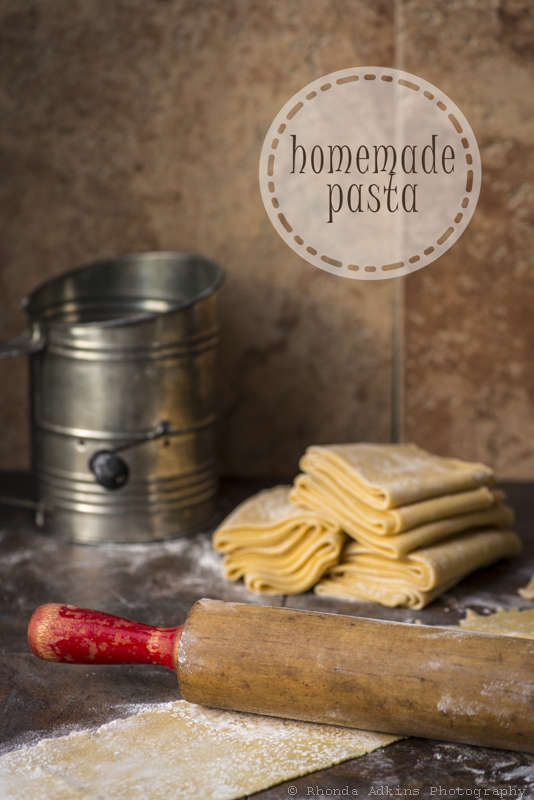 Pasta
3 1/2 cups flour
1/2 teaspoon salt
4 large eggs
1 tablespoon olive oil
1 tablespoon water or more as needed
Filling
1 leg/thigh goose or duck confit
1 cup ricotta
Salt and Pepper to taste
Sauce
2 shallots, minced finely
2 tablespoons vinegar
4 tablespoons white wine
2 tablespoons heavy cream
7 ounces cold butter, cut into 20 or so pieces
salt and white pepper (so that it doesn't color your sauce)
10-15 small sage leaves, divided
2 tablespoons, capers rinsed
Instructions
Pasta: Mix flour and salt on a large flat surface, create a ring with a well in it. Drop the eggs in the center with the oil and water. Using your hands, slowly incorporate the flour into the eggs. If dough is dry, add additional water. Once the dough sticks together, it should be on the softer side of firm. Knead the dough for 1 to 2 minutes. Cover and let rest 20 minutes.
After resting, divide the dough into 4 pieces, flatten one piece with hands, into a small rectangular shape. Either hand roll out thinly on a well floured surface with a floured rolling pin. Or pass through a pasta roller on the largest setting once, then reduce it to size 4 or 5, depending on what the manufacturer recommends for lasagne noodles. Cover and set aside until ready to use.
For the filling: de-bone leg and thigh, add meat to a food processor of chop very finely. Mix with the ricotta and add salt and pepper to taste. (this can be done while dough is resting and kept in the refrigerator until needed)
Lay a strip of noodle out, and place 1 to 1/2 tablespoons of filling every couple of inches (depends on how large you want your ravioli to be). Dip your finger in water and paint around the filling where the top layer of pasta will meet. Place another sheet of pasta on top of the filling. With a knife, pastry cutter or pizza cutter cut the excess pasta away. If you have a ravioli press, even better. Repeat until all the filling and dough is used.
Bring a large pot of salted water to boil, drop the ravioli in there a few at a time and boil until they float to the top, approximately 5 minutes. Remove with a skimmer or slotted spoon.
Sauce: Heat 1 tablespoon of butter over medium heat in a medium sauce pan. Add some whole sage leaves and cook until crisp. Chop the remaining sage leaves. Add the shallots, chopped sage, vinegar and wine. Turn heat to low, reduce until there is only two tablespoons of liquid.
Stir in the heavy cream, turn heat up and bring to a low boil, reduce once again to two tablespoons of liquid, stirring frequently.
Reduce heat to low, add the butter, piece by piece, to the reduced wine whisking continually. Fully incorporate each piece of butter before continuing. If needed, remove pan from heat to prevent the sauce from over-heating (you don't want it to boil).
Once sauce is fully emulsified, stir in capers. Add ravioli and toss to coat. Serve in a shallow bowl. Garnish with fried sage leaves.
The Kitchen Witch http://www.thekitchenwitchblog.com/