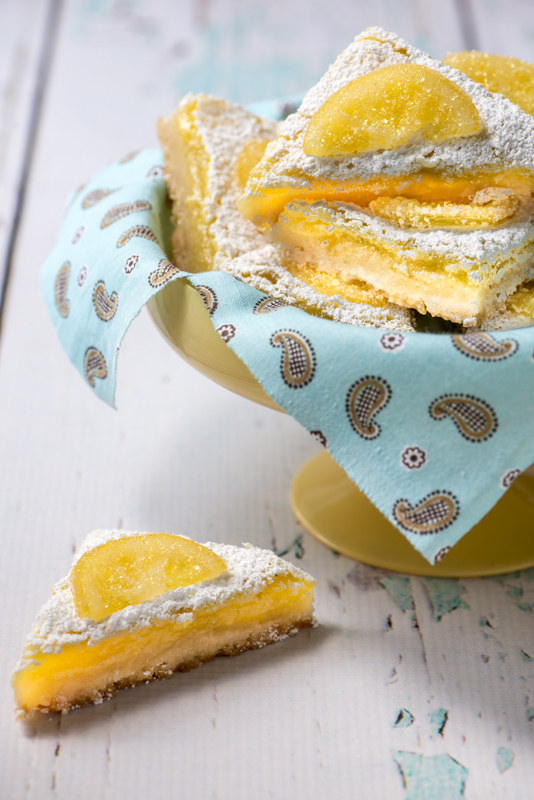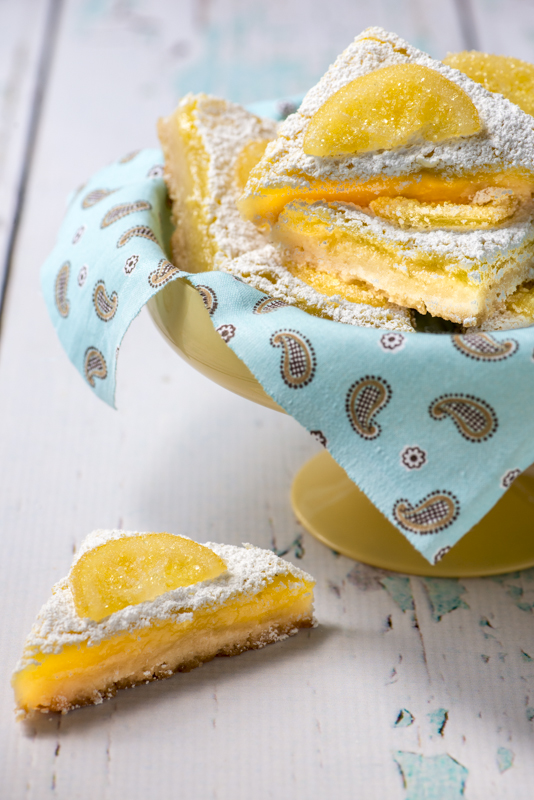 Wow, just wow. The minute I hit Hugs and Cookies XOXO's website I felt like I was at the fun-est and tastiest house on the block. Danielle is obviously an energetic mum, 1st grade teacher and she loooooves sweets and baking. And she's my Secret Recipe Club assignment for this month.
If any of you know me, you know I don't do sweets and I begrudgingly do baking. If I bake something sweet I really have to have a wild hair. I'm more savory and sassy unlike Danielle who is sweet, and well, sweet.
At first I thought about making a savory dish from her site, she does have some savory food. But I thought I wouldn't be doing her justice if I didn't choose one of the many, many, many, sweet options. I started browsing her categories, thinking I 'd try a favorite of hers. Did you know that she has 166, yes I said 166 posts on decorated cookies! Since I have the patience of an ADHD kid on energy drinks I certainly wasn't going to get myself into a decorating cooking situation.
Scrolling, scrolling and then the heavens opened up and the angels sang. I saw the category "Lemon". It is no secret that I have an affinity for all things lemony, and citrusy in general. After that, it became a no brainer. I had to make lemon bars!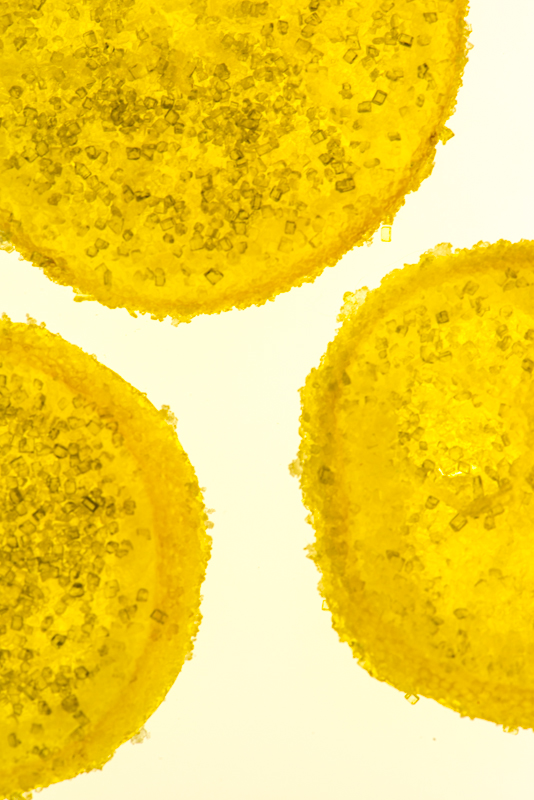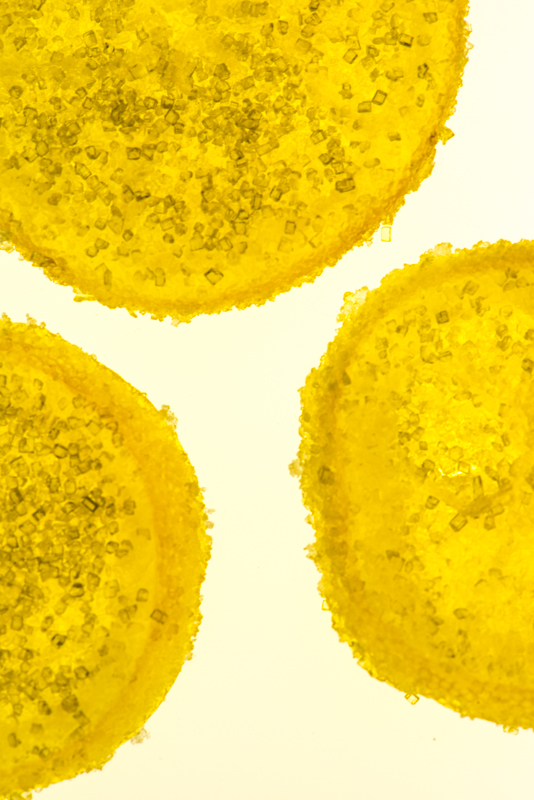 Because most recipes aren't lemony enough for me, I upped the lemon ante by increasing the lemon juice, adding some lemon zest to the custard and topping it off with none other than a candied lemon slice. Oh the lemon haven that I created (thanks to Danielle). I also put the bars in a 9×9 pan versus a 9×13 since I like a thick, sink my teeth into lemon bar.
Special note: If you make the candied lemons, which you totally should, save the simple syrup (see note on recipe).
I took these bars to a meeting of the Great Falls Downtown Chicks Association. I heard quotes like "Oh my God", "these are the best lemon bars I've ever had, no really, they are". What didn't get eaten was gladly whisked away to their homes to share (or maybe not). It was my first time attending an association meeting and I have to say that I (the lemon bars) made a great impression.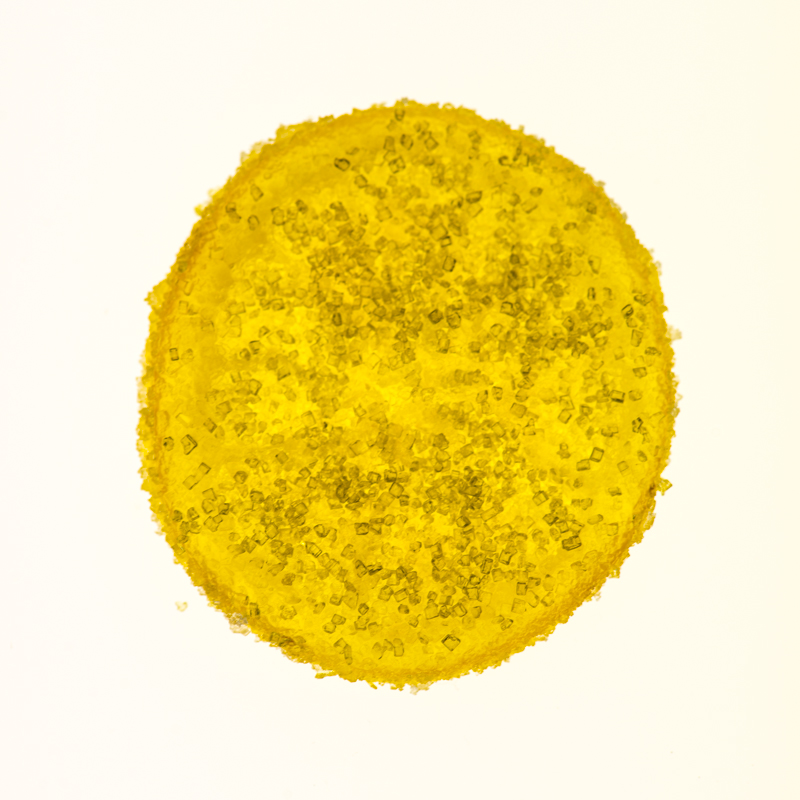 Danielle has every kind of treat recipe you'd ever hope for, so stop on by. And don't forget to check out all of the other SRC reveals.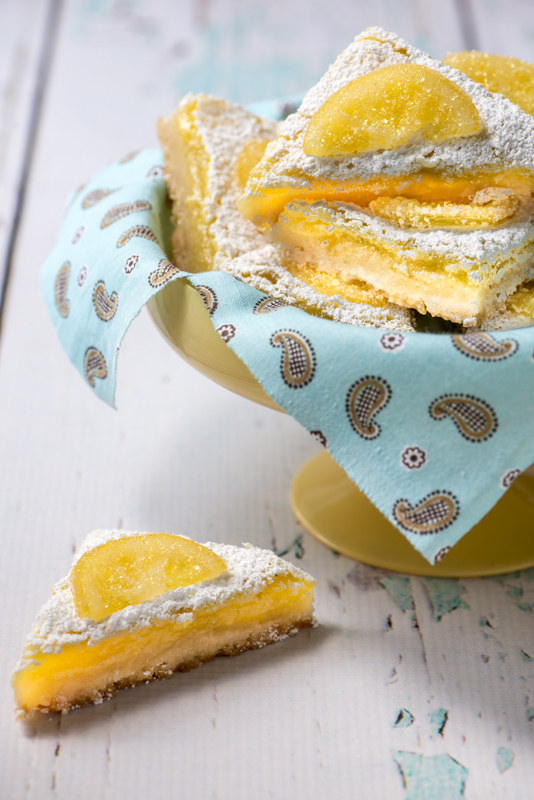 Lemon Bars
2016-06-10 19:49:25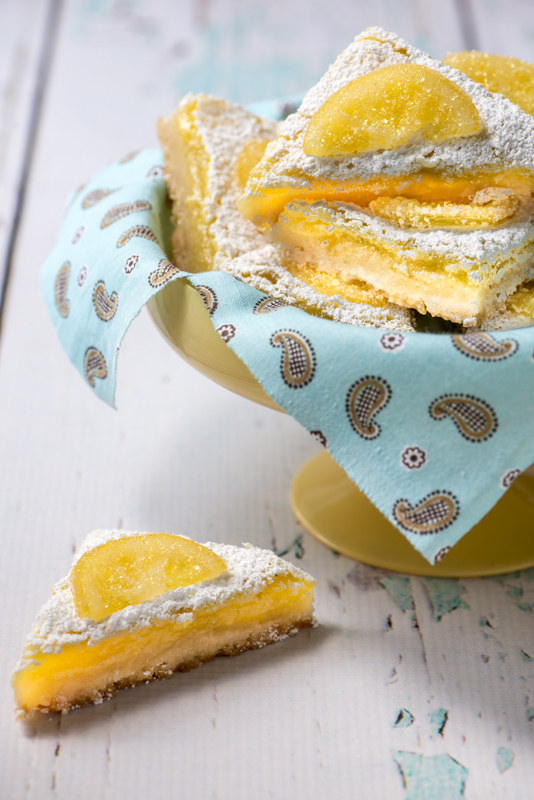 CRUST INGREDIENTS
1 ½ cups unbleached all-purpose flour
2/3 cups organic powdered sugar plus extra for dusting
12 tablespoons salted butter, softened
FILLING INGREDIENTS
4 eggs, room temperature
2 cups sugar
1/2 cup fresh squeezed Meyer Lemon juice (about 4 lemons)
Zest of lemons
¼ cup unbleached all-purpose flour
Instructions
Crust: Preheat oven to 350°F. In a large mixing bowl with a paddle attachment, cream the butter and powdered sugar, add flour, and salt. Mix until it becomes uniformly crumbly. Line a 9x9 pan with foil or parchment paper. Pat the crust mixture into the lined pan evenly. Bake for 20 to 25 minutes or just until the edges turn a light golden brown, remove and set aside.
Filling: In a larger mixer bowl fitted with a whisk attachment, add eggs, sugar, lemon juice, zest and flour. Mix until smooth and homogenous. Pour onto baked crust. Return to oven and bake for an additional 20 minutes. Remove and let cool to room temperature. Place in the refrigerator until set.
Remove from pan and cut into squares or triangles. Dust with powdered sugar and garnish with candied lemon slices. Store leftovers in the refrigerator until ready to use.
Notes
Do not make the custard to soon, wait until the crust is done. The lemon can start to "cook" your eggs and you will get an unpleasant result.
Danielle recommends for a Gluten Free version use BETTER BATTER FLOUR in place of all-purpose flour.
Adapted from Hugs and Cookies XOXO
Adapted from Hugs and Cookies XOXO
The Kitchen Witch http://www.thekitchenwitchblog.com/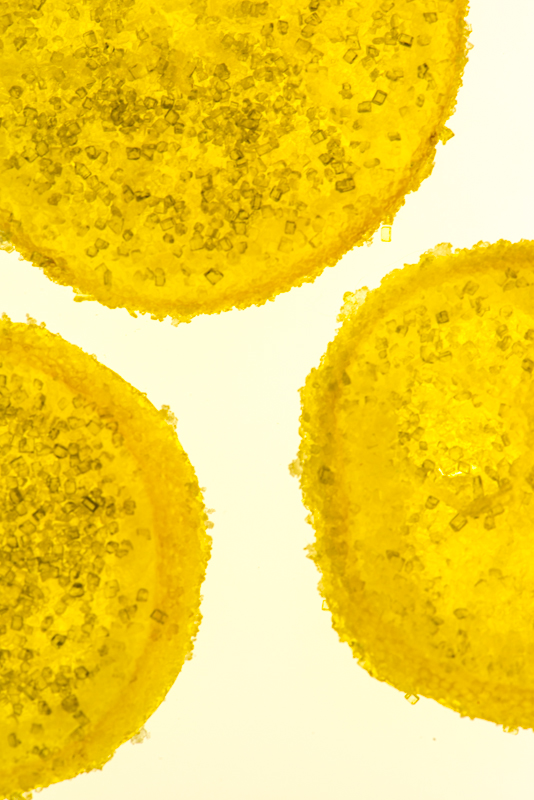 Candied Lemons
2016-06-10 19:54:21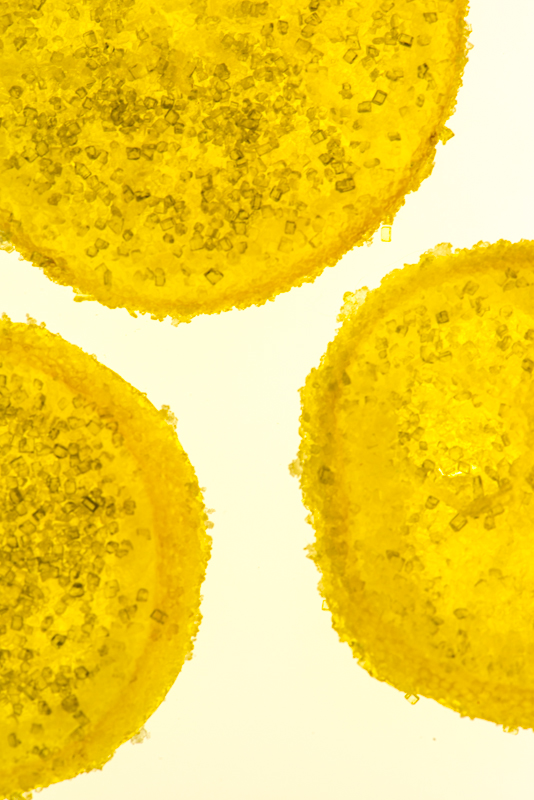 Ingredients
2 organic lemons, washed
2 cups water for boiling
ice water bath
2 cups raw cane sugar
1 cup water
1/2 cup granulated or crystallized sugar
Instructions
Cut the lemons into thin slices (not too thin or else they tear apart too easily) removing seeds and the ends. Bring water to a boil in a saucepan and blanch the lemon slices for about 5 minutes. Drain the lemon slices and plunge them into a bath of ice water. Drain. Meanwhile, combine the sugar and 1 cup of water in a large saucepan and stir over medium heat until the sugar is dissolved. Bring to a simmer and add the lemon slices. Let simmer (don't boil) for an hour (you can simmer as much as 2 hours). Remove slices from hot sugar syrup and set on a cooling rack over a baking sheet to dry for 1 hour. Place a ½ cup or so of sugar in a shallow bowl and coat both sides of the slices. Return to cooling rack. Let dry 12 to 24 hours (place in front of a fan if you want to speed up the drying time).
Notes
I highly recommend using organic lemons, since you'll be eating the lemon peel and all.
Yellow crystallized sugar makes a beautiful candied lemon coating.
Save the simple syrup, add 3/4 water and mix well. Perfect for other uses.
Adapted from Martha Stewert
Adapted from Martha Stewert
The Kitchen Witch http://www.thekitchenwitchblog.com/